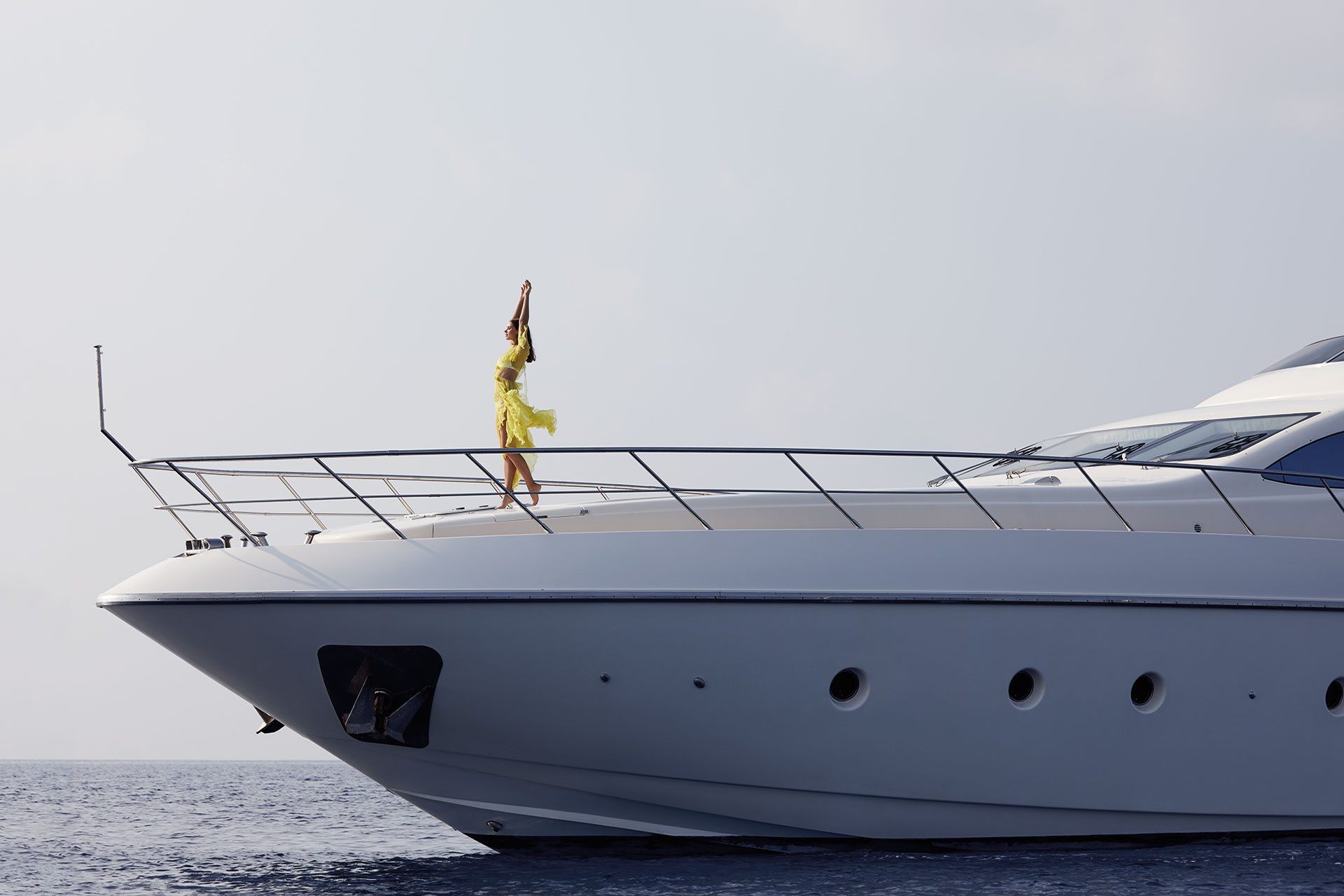 The C&TH Guide to Superyachts
---
C&TH brings you the ultimate guide to Superyachts...
Rosalyn Wikeley finds out how to navigate the glamorous, often enigmatic world of superyachts from conception to ocean…
Read the C&TH Responsible Tourism Guide
Here it is! The C&TH superyacht special, bringing you the ultimate guide to designers, the newest models on the market, the best places to dock as well as the yacht clubs to be a member of… This is everything you ever wanted to know about superyachts, but never wanted to ask.
Top Builds
Who should you commission to make your superyacht dreams come true?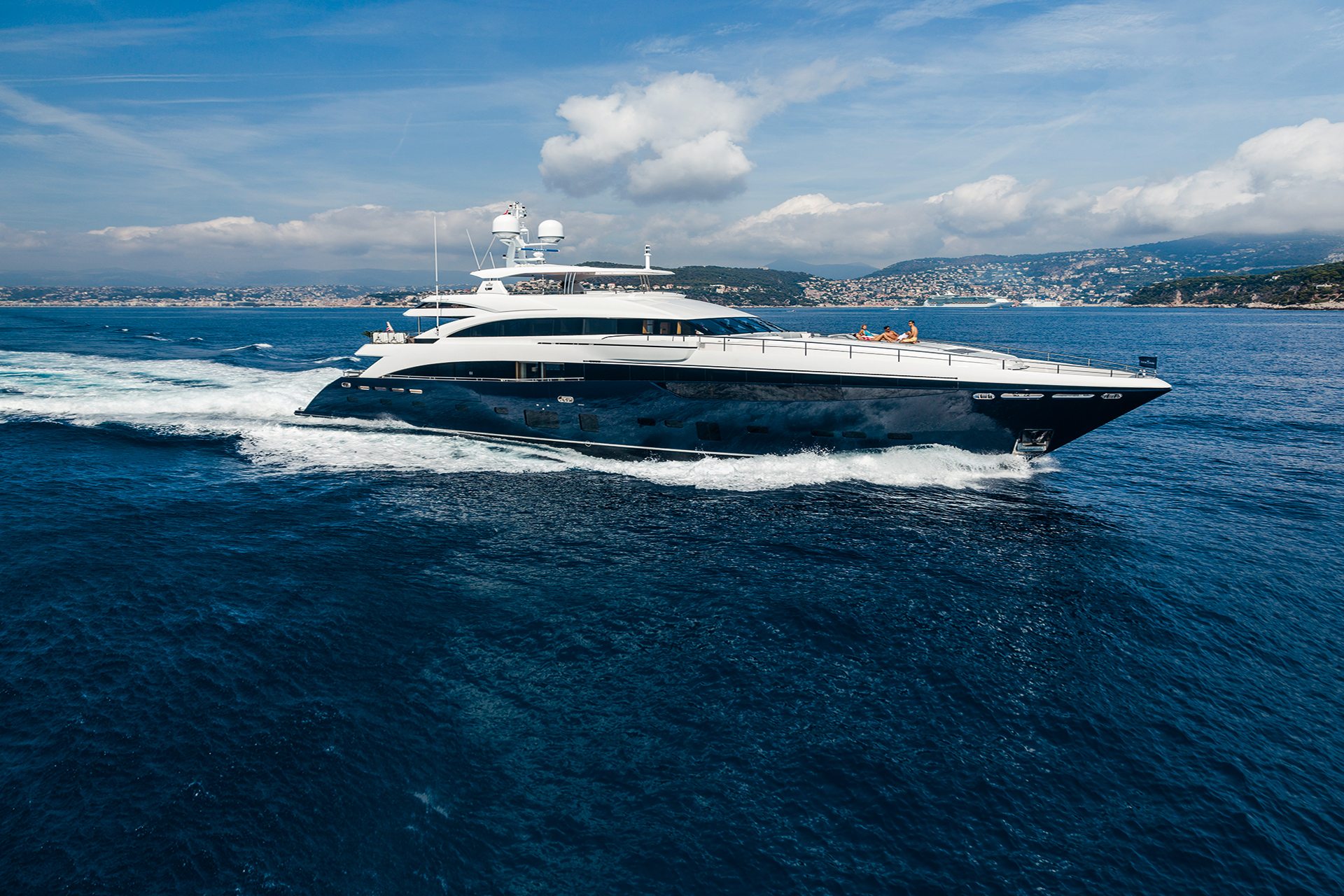 Based in Plymouth, Princess super yachts are some of the most innovative, technically advanced in the world with deep-V hulls requiring less power and burning less fuel to achieve each boat's maximum speed. Kings of 'bespoke', their beautifully proportioned yachts are drenched in personalised details such as floor-to-ceiling windows aside a dining room table.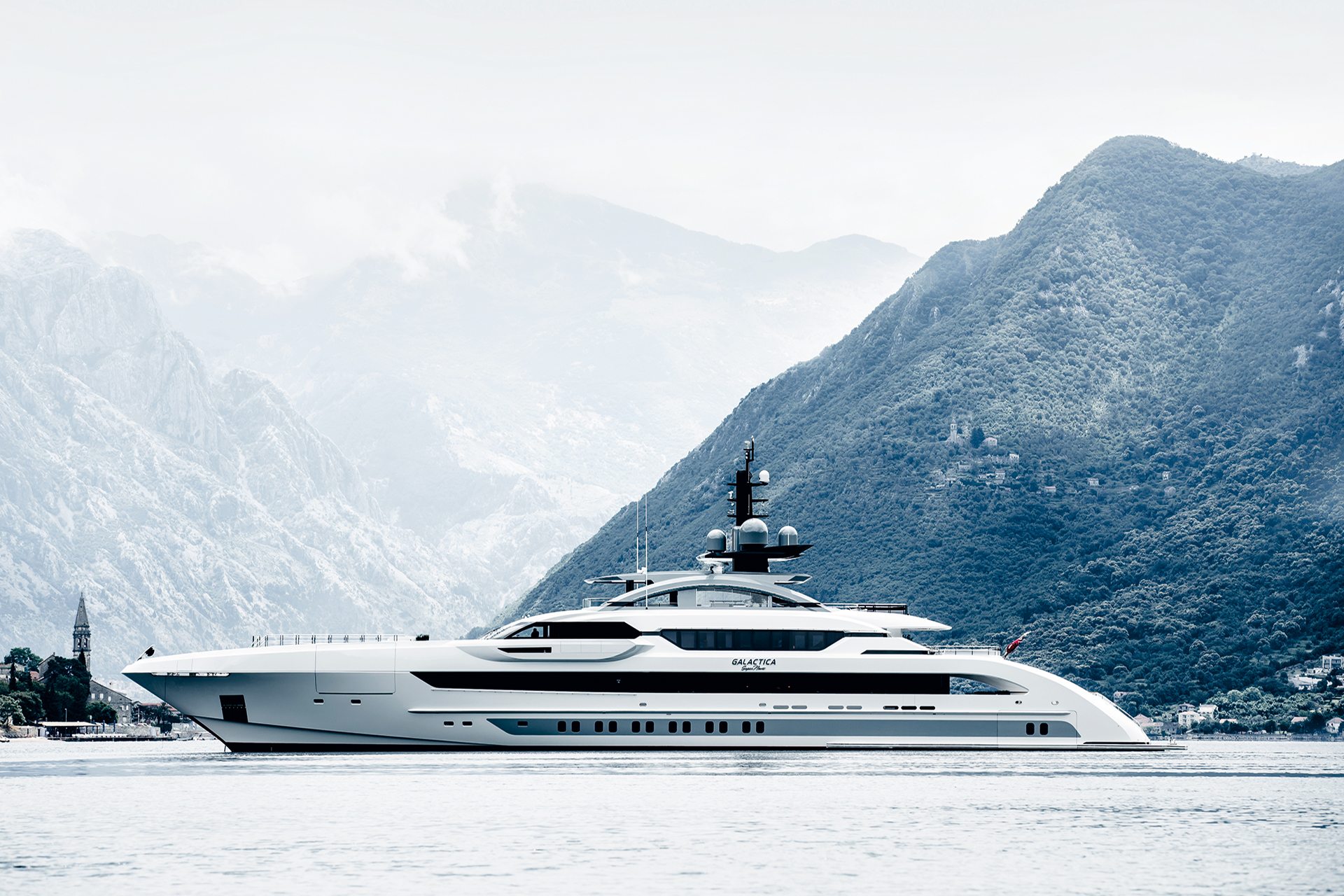 Heesen is a company wired on innovation, pushing boundaries and breaking records. They're not short of examples. In 1980, the 'Octopussy' became the fastest luxury yacht in the world with a speed of 50 knots and they are the authors of the Fast Displacement Hull Form, a revolutionary concept that improves overall performance by roughly 30 per cent. They are currently establishing bigger builds and their 70m multi-award winning Galactica Super Nova remains their current flagship and biggest build.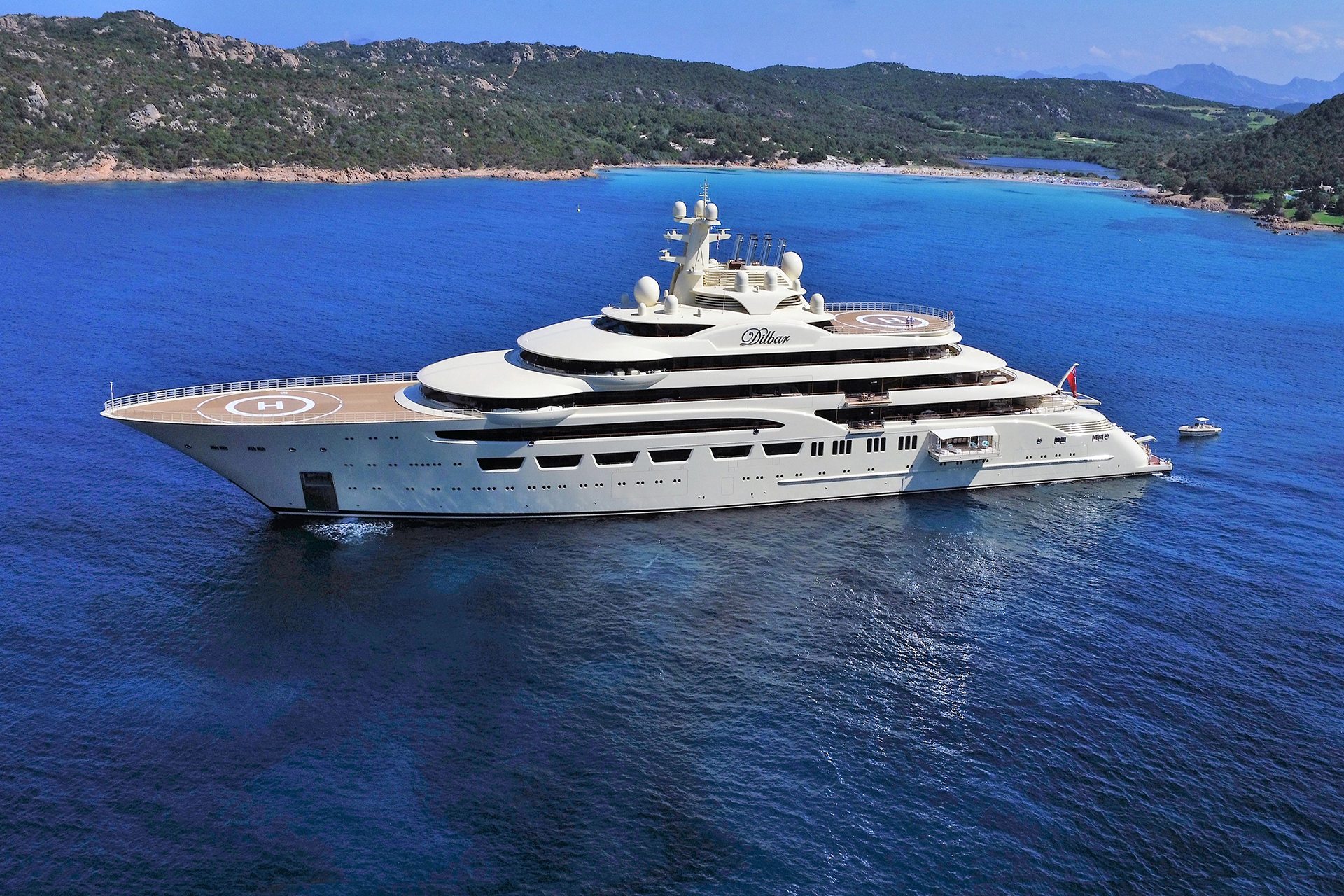 This 4th generation family business is fuelled on Teutonic perfection and engineering prowess, with over a third of their workforce engineers or naval architects. Lürssen works on superyachts, from 60m upwards, their value staying high even when sold on after a few years. The company USP? Discretion, a personal commitment of the family who owns it.
The Best Brokers/Charters
Founded in 1782 as a construction shipyard, Camper & Nicholsons soon developed a reputation for unrivalled expertise, market knowledge, design and build panache. It is their brokers' expert knowledge of the entire fleet as well as the in-depth knowledge of the various destinations that sets them apart. Legend is by far their most impressive yacht available for charter, equipped to pretty much go anywhere and do anything and has one of – if not the– only commercial helidecks in the charter industry, known to be useful for taking guests heli-skiing.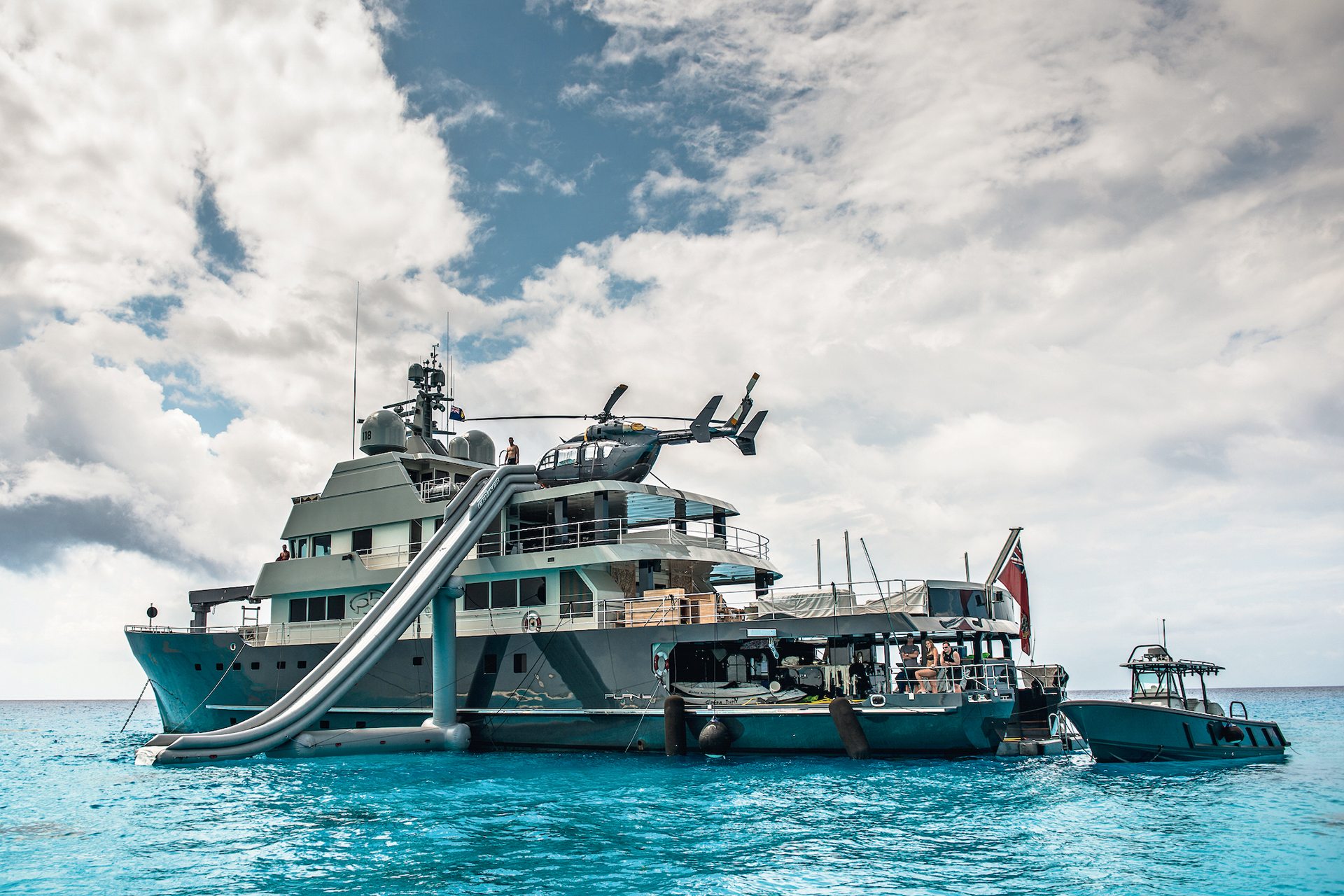 One of the fastest-growing companies in the luxury yachting sector, founded only a decade ago, Ocean Independence operates the largest crewed charter fleet in the world. Their team combines more years of marine expertise than any other brokerage company and offer yachts for every occasion from corporate days at Monaco F1 Grand Prix to intimate weddings on remote deserted islands.
This boutique superyacht broker's zest for chartering yachts is apparent in their extensive selection and inspired destinations, from wildlife in the Galapagos to the romance of Venice. A flexible approach allows clients to meticulously tailor and even alter their itinerary during their trip, with the company passionate about the adventure, culture or 'just unadulterated fun' to be had when chartering a yacht.
On your Marques
Three car brands take to the water…
Its Arrow460-Granturismo speedboat is a collaboration between new shipyard Silver Arrows Marine and Mercedes-Benz Style, and has set the industry ablaze, for the seven figure sum boat's slick external design and compact 'everything built in' interior.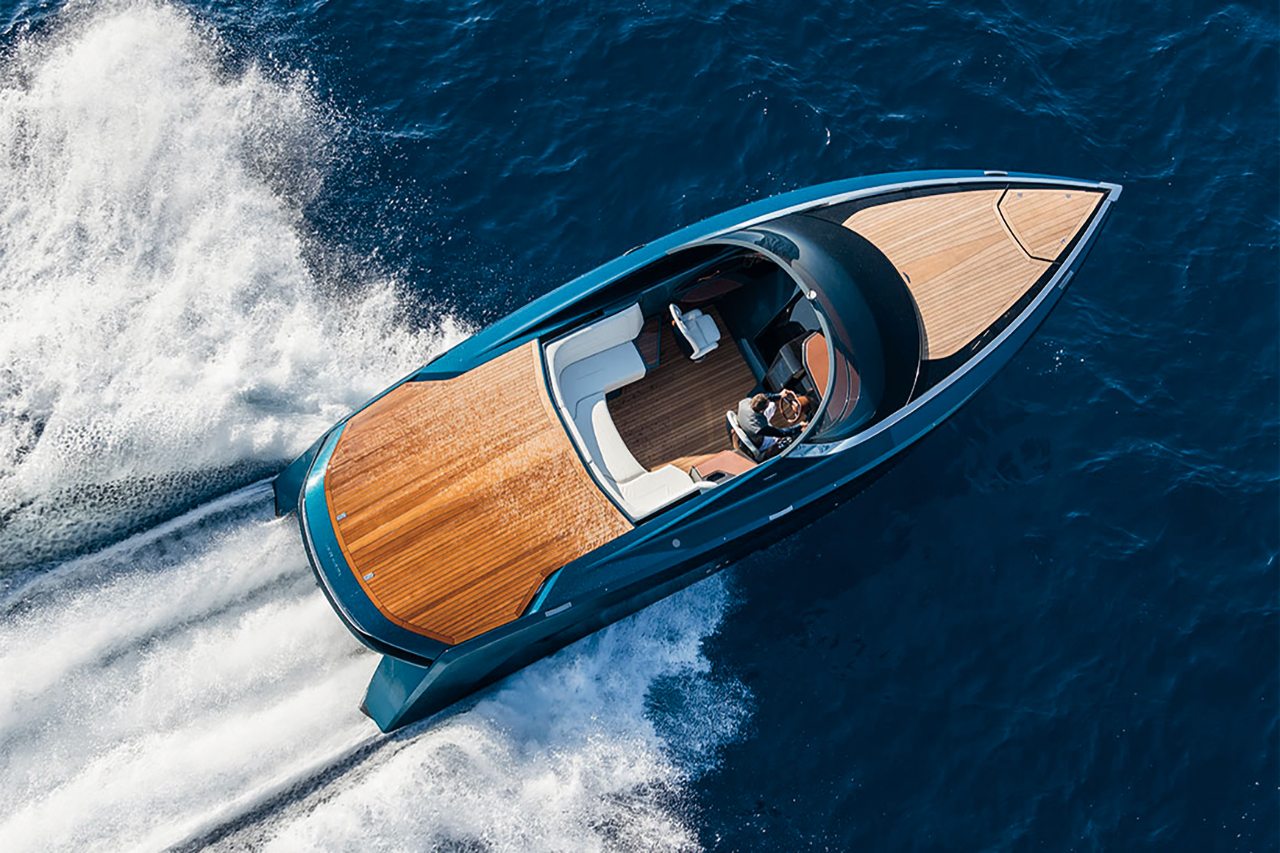 The 37-foot Aston Martin AM39 powerboat made its world debut at the 2016 Monaco Yacht Show. Pooling the expertise behind cars such as One-77, Aston Martin Vulcan and the new DB11, their giddy automotive experience can now be enjoyed at sea.
Collaborating with young new, Monaco-based yacht maker Dynamiq, Studio F.A. Porsche's 35m GTT 115 Hybrid yacht mimics the body shape of their cars externally while internally boasts seven foot-high ceilings and Porsche furniture throughout.
What's New?
The best superyacht launches: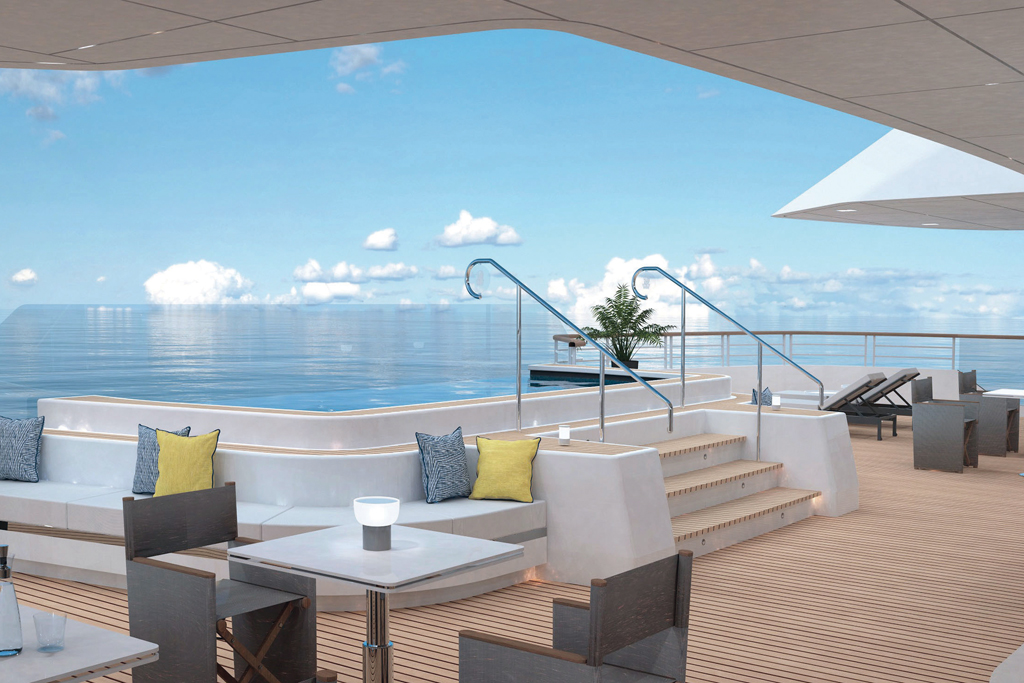 The Ritz-Carlton's snazzy new 190m yacht is open for business, accommodating up to 298 passengers. An indulgent few can opt for one of the two Owner's Suites with their own private whirlpool and chic interiors designed by both The Ritz-Carlton and Tillberg Design of Sweden. Itineraries reconcile cultural immersion with classic glitterati playgrounds, from Latin America to the French Riviera.
Planning to complete this autumn, designer Espen Oeino has mastered an elegant finish on Lürssen's latest superyacht Project SHU (136m). Winning features include an enormous swimming pool, two helicopter landing pads and several sea terraces.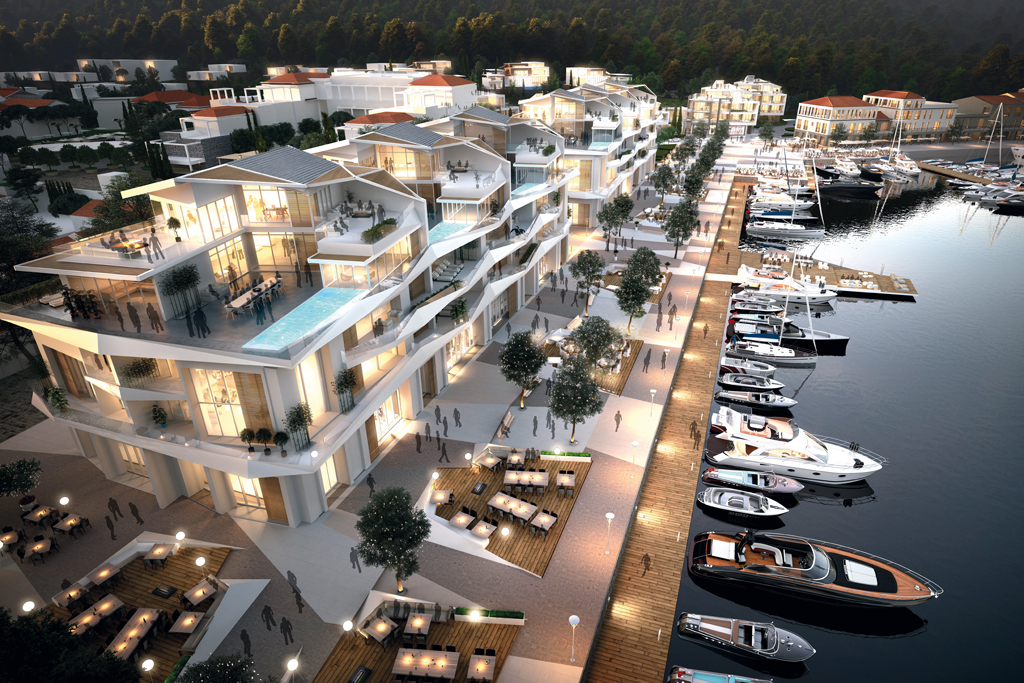 This year Montenegro's Portonovi will welcome superyachts to its rugged, fjord-like Boka Bay marina with up to 238 berths accommodating yachts up to 70m year-round. The €650m luxury development includes a new One&Only hotel – their first in Europe. Move over, Saint-Tropez.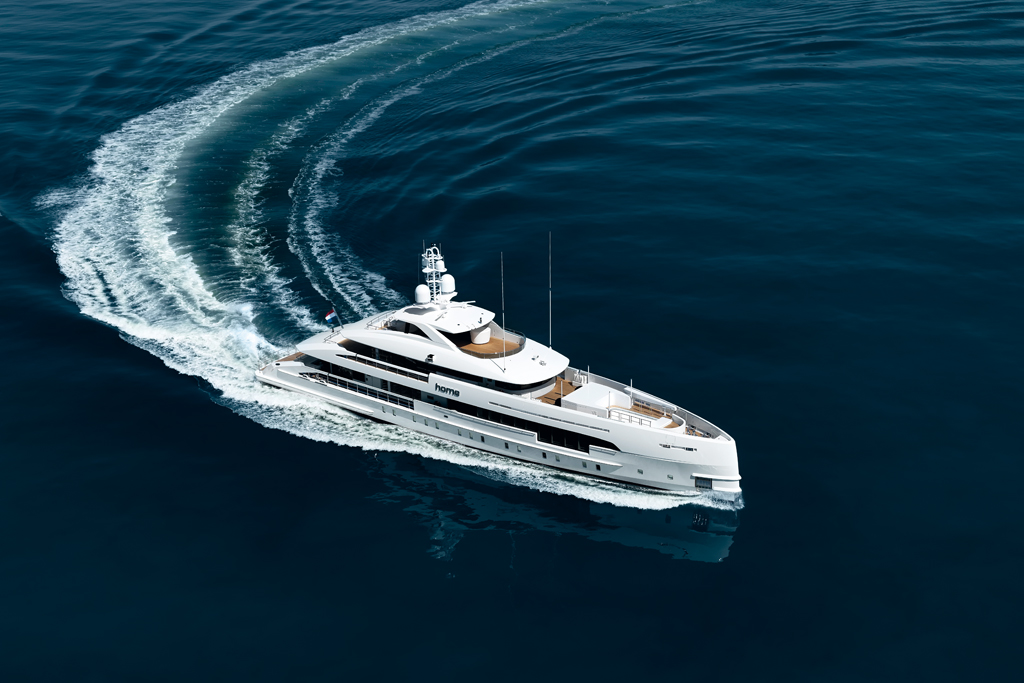 Debuting at last year's Monaco Yacht Show, 50m Home is the world's first fast-displacement superyacht equipped with hybrid propulsion and offers what Heesen calls 'the ultimate luxury': a silent cruising mode. The logic goes that our taste buds are impaired by invasive noise, reducing the tongue's ability to detect salt, sweet and sour. Home is therefore both a maritime marvel and an epicurean's delight. A plethora of awards received since are testament to its innovation, not just in keeping the noise down but also for aesthetic and economical purchase. Home's floor-to-ceiling glass windows, designed by Frank Laupman of Omega Architects, are real head spinners, while a fresh palette (the vision of interior designer Cristiano Gatto) is tastefully applied inside, using lavish materials such as rare Belgian marble and creating a clean, fresh look to draw your eyes outside to the blue beyond.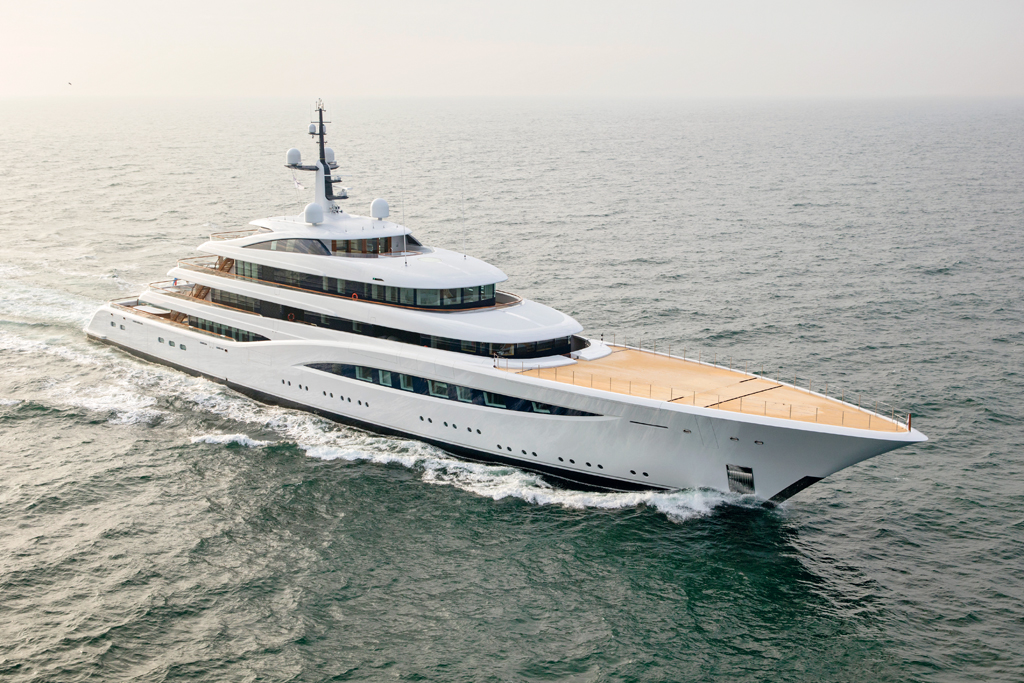 Awarded Motor Yacht of The Year at the World Superyacht Awards, 97m FAITH by Feadship was owned by fashion magnate and billionaire, Lawrence Stroll. Her show-stopping features include a 10-foot high skylight dome in the master cabin and curved glass bottom of the 30-foot swimming pool. Her top seed is 17 knots and she can accommodate up to 18 people with 32 crew members.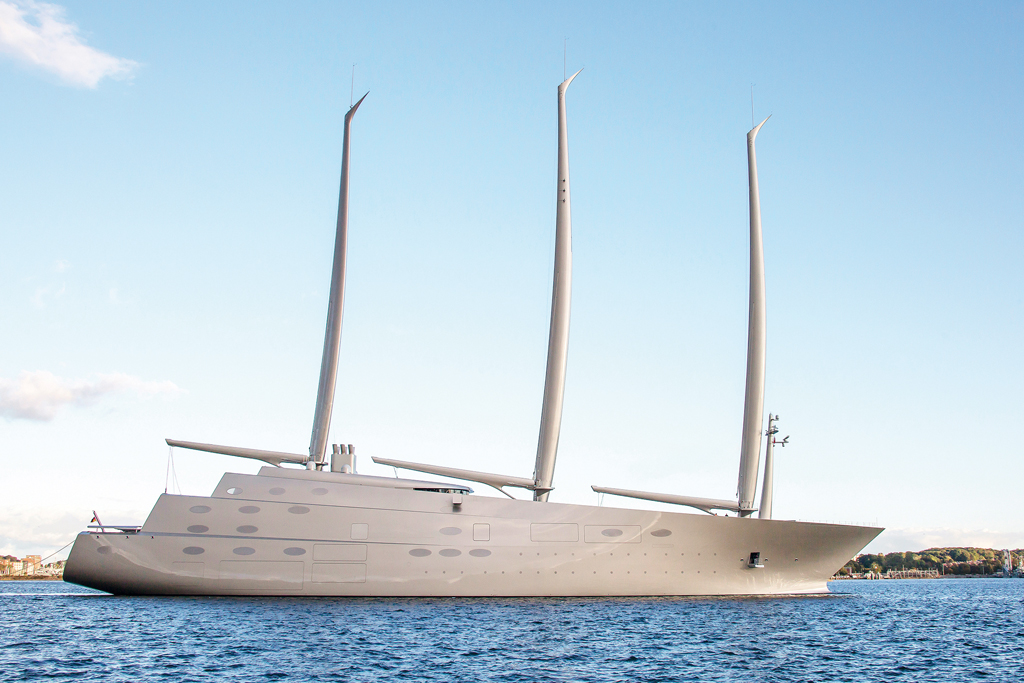 When industrialist billionaire Andrey Melnichenko asked German yard Nobiskrug for the most advanced superyacht on the water, they rose to the challenge. This is a boundary-pushing boat and while labelled a 'sail-assisted motor yacht', many consider her to be the largest sailing yacht in the world. The height of the mainmast off water stands at 100m high (taller than Big Ben), its maximum wind speed that its masts can withstand is 90 knots and its crew count is 54.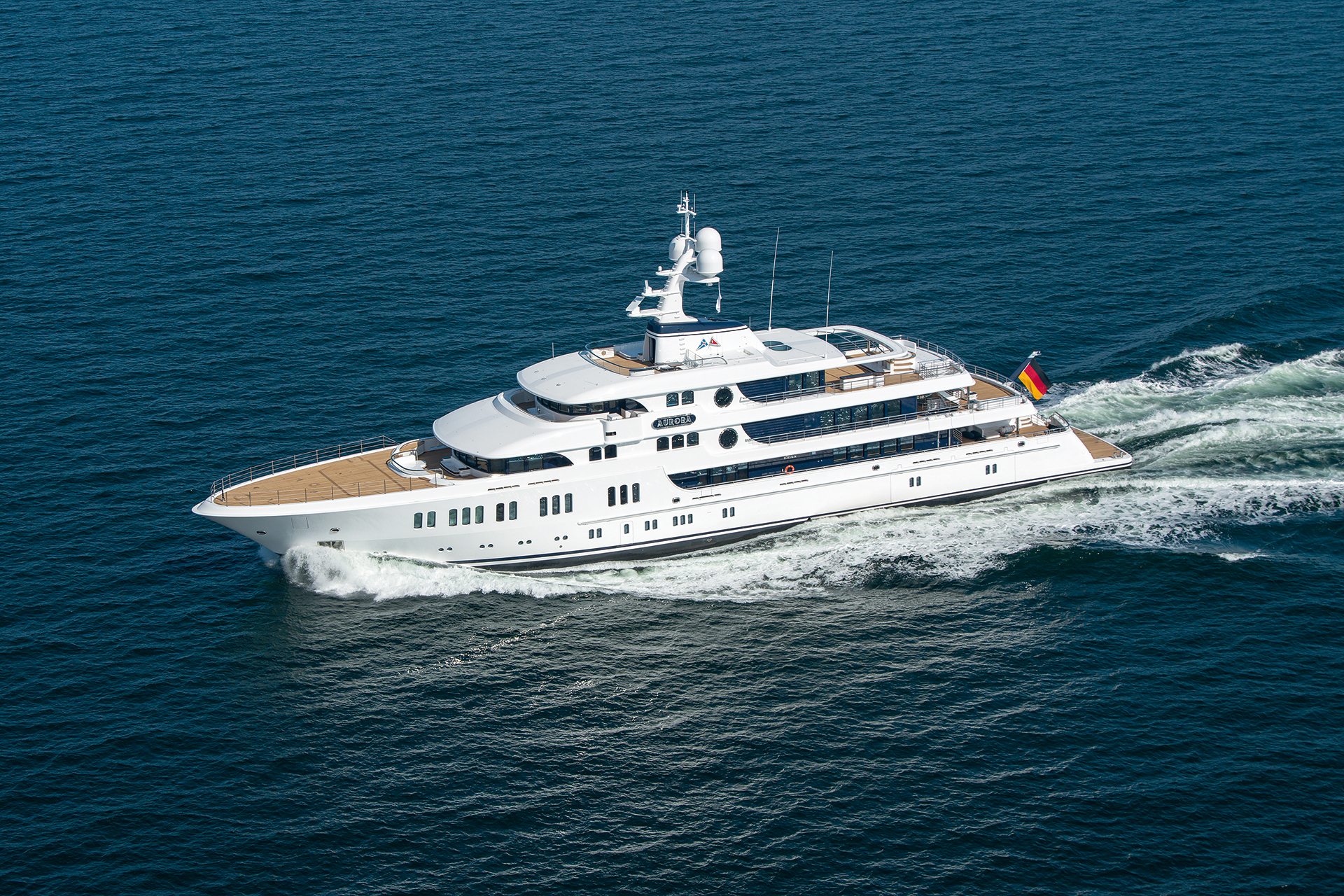 This 74m Art Deco-inspired beauty was styled inside and out by British studio Winch Designs. The lucky owner gets a full-beam skylounge, luxurious bedroom suites and mahogany detailing throughout.
Russian billionaire Andrey Melnichenko received his new £360m toy in Monaco earlier this year. Sailing Yacht A has been dubbed the world's most futuristic superyacht for its slick, metallic exterior, garages aboard for four vehicles and a glass hall.
Concierge company Quintessentially, is busy developing a floating private member's club for the global elite. The 220m 'Quintessentially One' will cost £250m to build and will only in the world's finest spots, from the Monaco Grand Prix to Rio Festival.
Magnificent Marinas
Where to dock your yacht: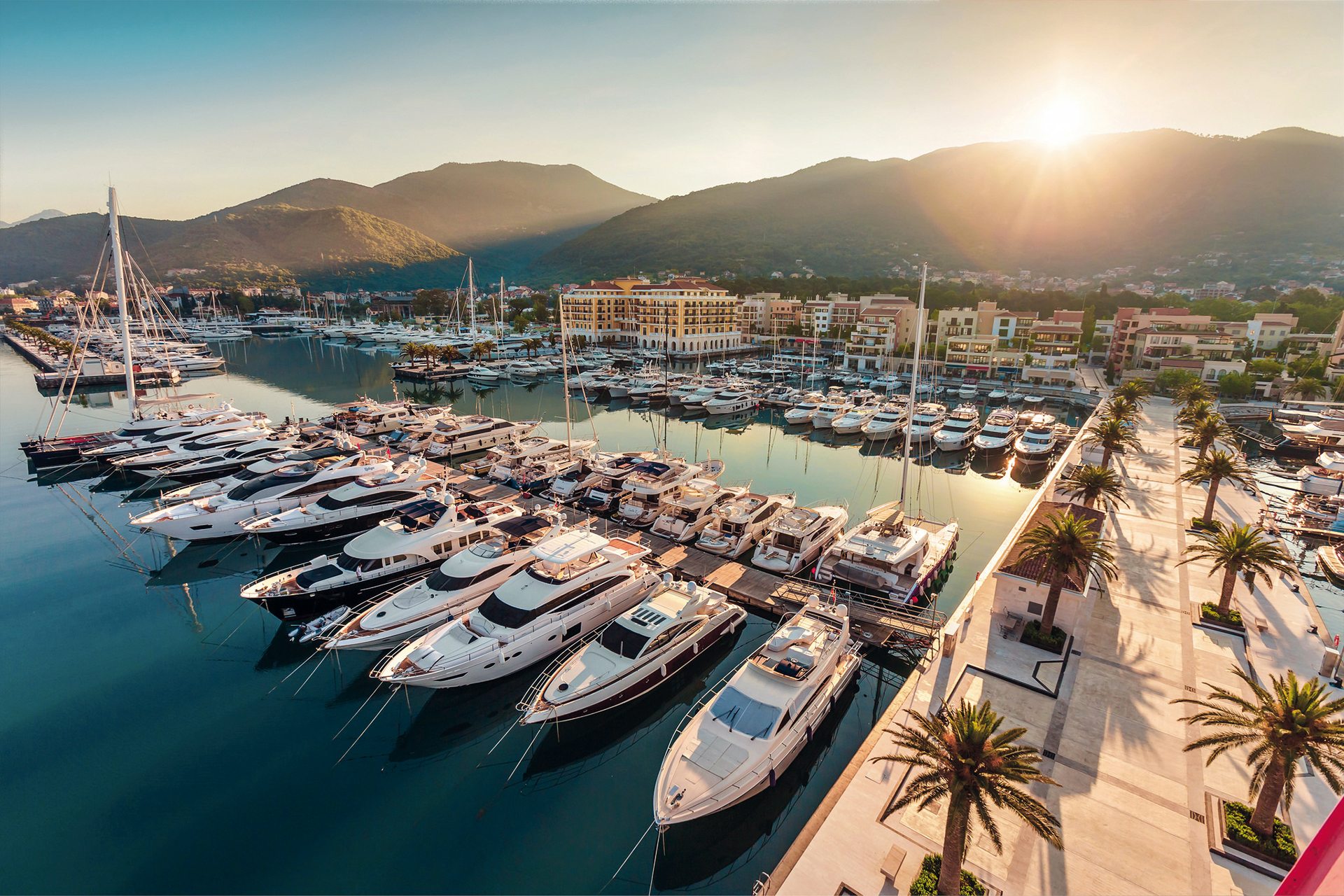 'A superyacht marina of distinction' indeed, Porto Montenegro offers guests and crew a full homeport solution amid a stunning backdrop and one of the world's most extraordinary cruising grounds.
Saint Tropez is the first port of call for a reason. With a capacity of 734 moorings this is the place to moor in the Med if you want to be seen and possibly even heard.
Nicknamed 'Billionaires Quay', Port Vauban in Antibes is a sophisticated choice for maritime aficionados and the largest yachting harbour and marina in Europe, offering over 2,000 moorings and world-class restaurants within an unspoilt medieval fishing village.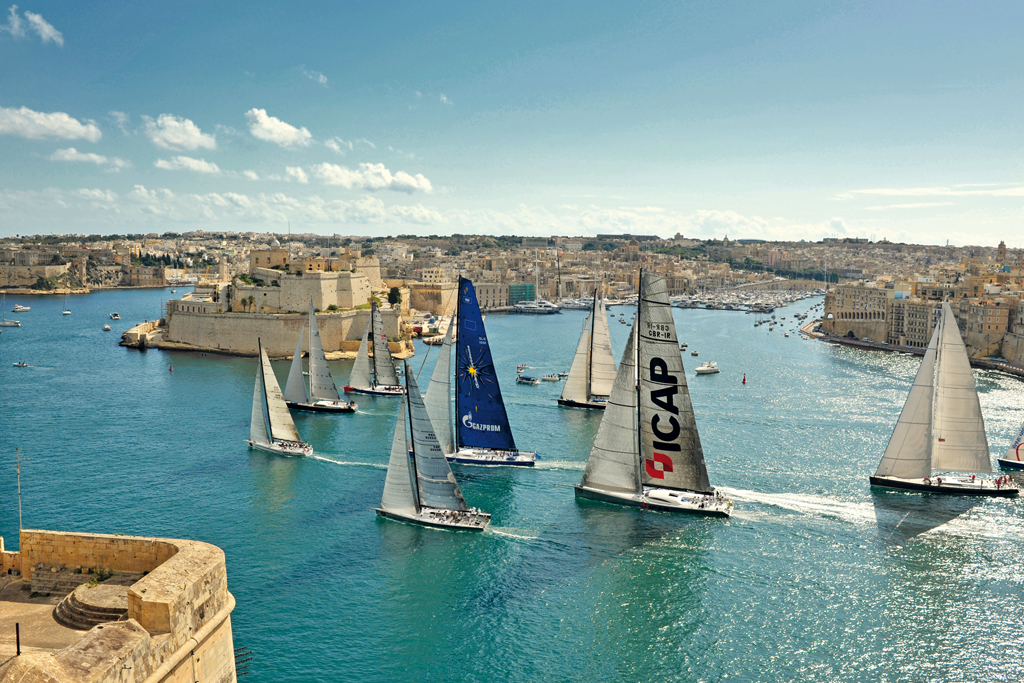 Set against the majestic background of a UNESCO World Heritage Site, Vittoriosa's Grand Harbour Marina's recent refurbishment catapults Malta onto the yachting elite's European radar with berths for superyachts of up to 140m long.
Nestled in an elegant, perfectly sheltered harbour lies one of the Mediterranean's best equipped ports, renowned for its efficiency and skilled service.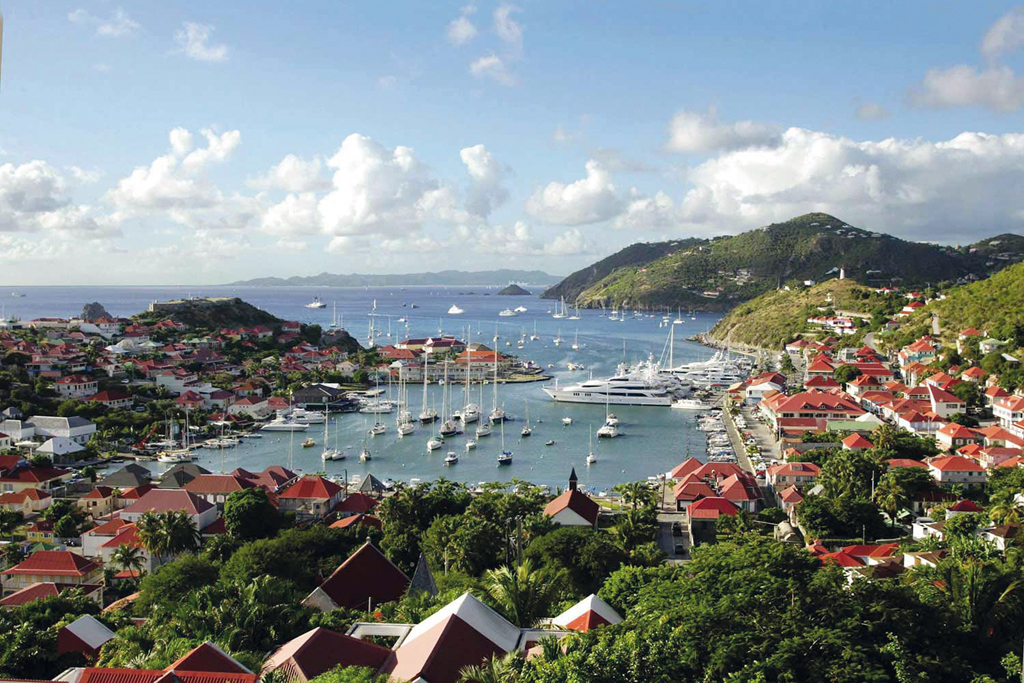 The well-heeled flock to Port de Gustavia in Saint Barths in winter, mainly for the balmy temperature and exotic backdrop but increasingly for their impressive Christmas and New Year's Eve firework display. The small number of berths for superyachts only boost the marina's exclusivity.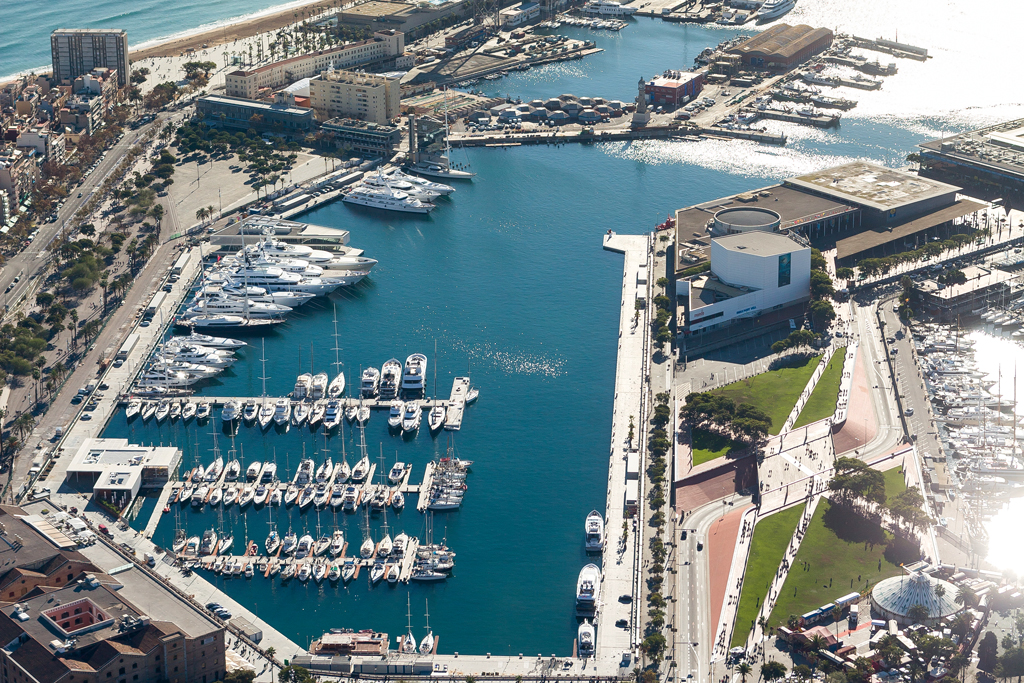 OneOcean Port Vell in Barcelona has been given a glamorous facelift, now accommodating 151 berths and making it the ultimate destination for yachts up to 190m. Yachts can berth a mere stone's throw away from lively Barcelona and its beautiful beaches.
The Best Yacht Clubs: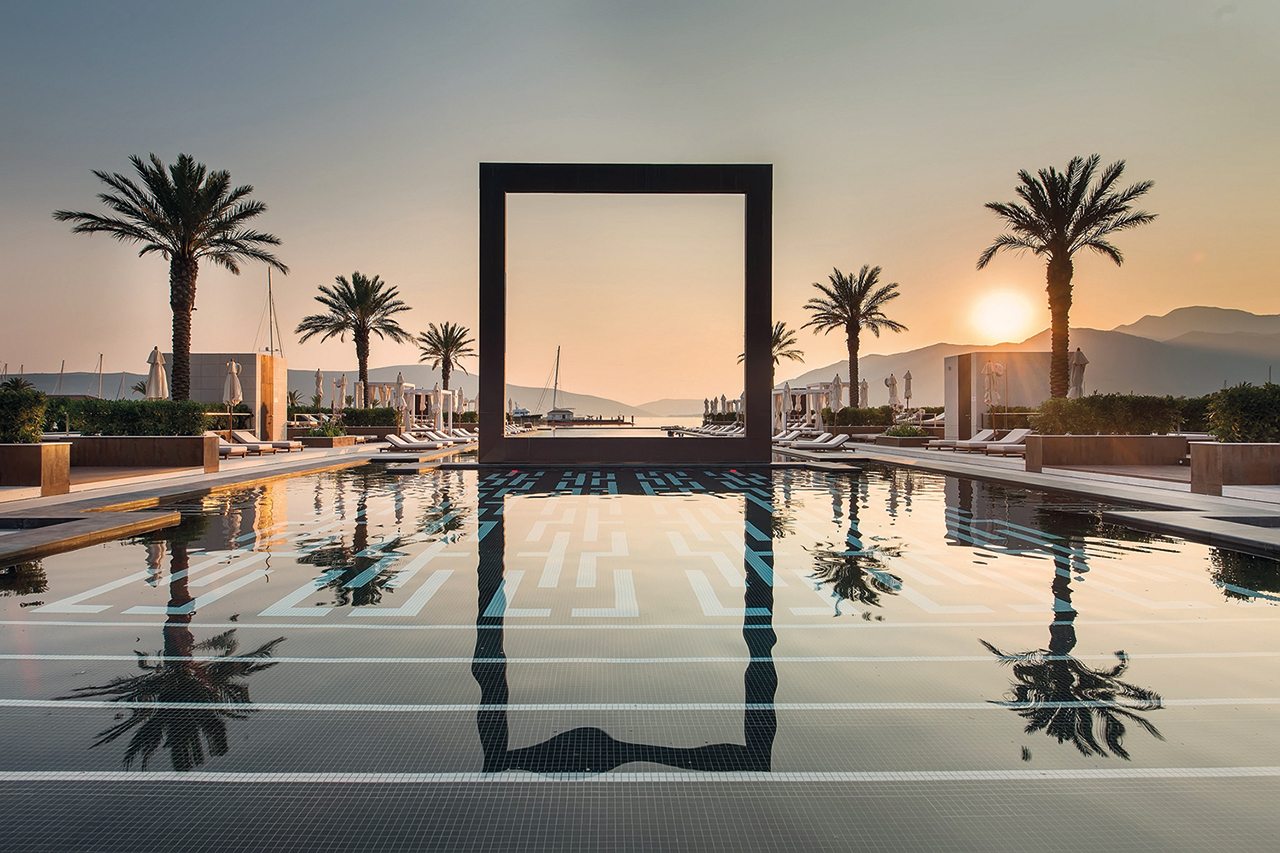 Although young (built in 2010), its intent is obvious: to oust the old school. Welcome in the age of private dining space designed by Tino Zervudachi, fitness centre, tennis courts and even a nightclub.
Offers members breathtaking views of the city, culinary delights from Francisco Diaz 'beachy art deco' interiors.
As old school as Saint Moritz, and almost definitely attracting the same set, a quarter of the world's 100 largest superyachts are under the Yacht Club de Monaco's burgee.
…AND FINALLY, A FEW PEARLS OF WISDOM FROM THE CAPTAIN
Captain Tripp of Heesen's 45m Amore Mio gives his top on-board etiquette tips:
Preference Forms. Take your time to fill in your preference sheet thoroughly for every single member of the group. After the yacht sails and you're hours away from a supermarket, it can become very cumbersome to learn about dietary requirements…
Avoid repeating itineraries. When there are hundreds of places to go in every charter destination locale, try not to recreate your last trip's route. Chances are you'll create better future memories by exploring and finding new and different places.
Gratuities. Let the crew know from day one that you are aware of the tipping regime. It removes any uncertainty and will encourage your crew to work even harder if they know there is a better reward for doing so.