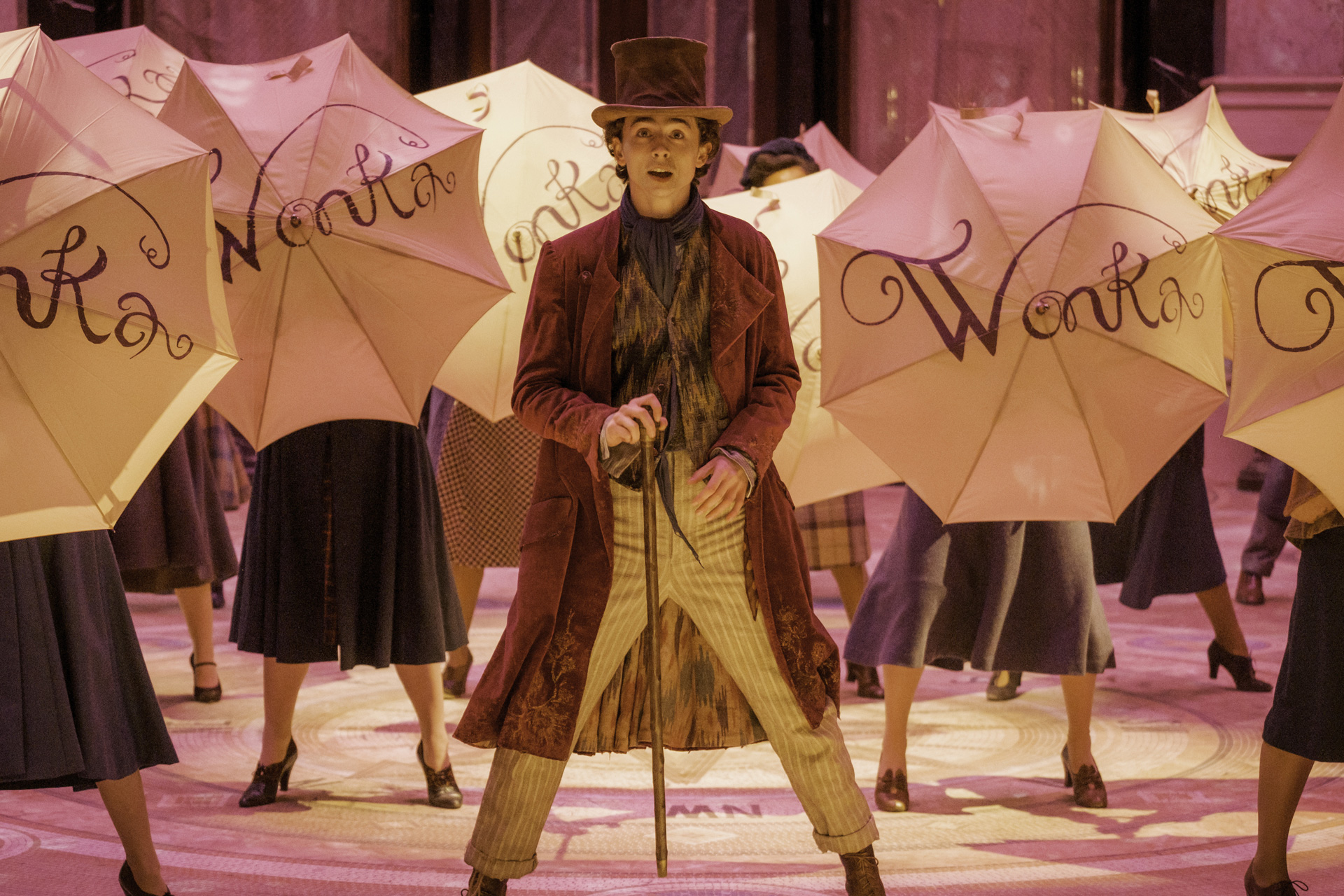 Wonka Film: Everything We Know So Far
Paul King is taking us into a world of pure imagination with his new Roald Dahl remake
The internet has gone wild following a first look at the new Wonka film, which sees Timothée Chalamet taking on Roald Dahl's eccentric chocolatier in a prequel to the original Charlie and the Chocolate Factory. A trailer, released yesterday, shows the US star as a young Willy Wonka, alongside a star-studded cast that includes Hugh Grant as an Oompa Loompa (yes, really). So what can we expect from the film – and do we have a release date?
Wonka Film: Everything We Know So Far
The Plot
Wonka is based on the character at the centre of Dahl's beloved children's book, Charlie and the Chocolate Factory, which has been adapted into a number of films already including the 1971 original and Tim Burton's 2005 remake. This version, directed by Paddington's Paul King, however, is set earlier – ahead of the opening of Willy Wonka's chocolate factory. 
A synopsis for the film tells us: 'this irresistibly vivid and inventive big screen spectacle will introduce audiences to a young Willy Wonka, chock-full of ideas and determined to change the world one delectable bite at a time.'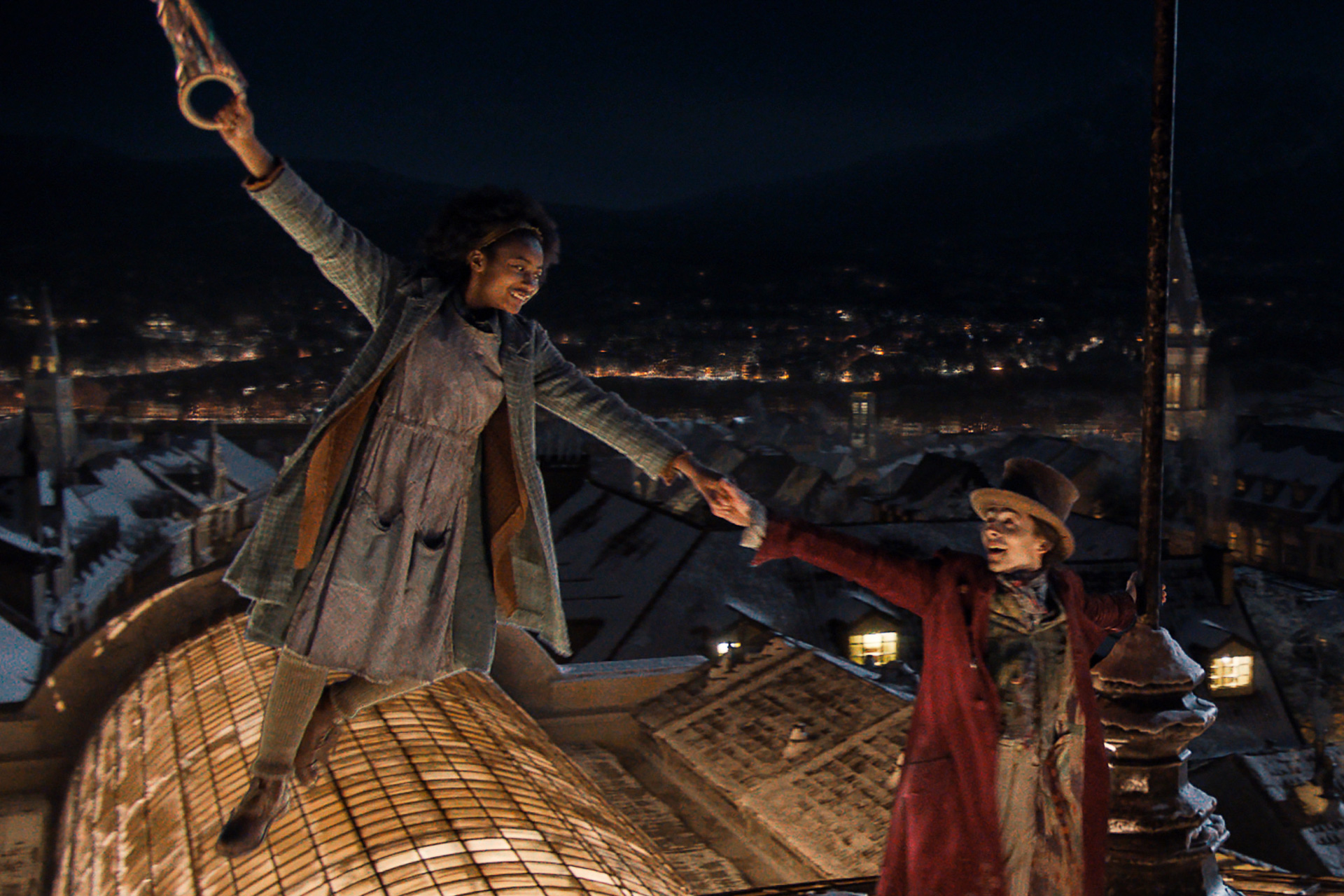 As depicted in the trailer, the film will follow Wonka as he goes up against the 'chocolate cartel', plus the police – and even fines for daydreaming. We'll also get an insight into Wonka's relationship with his mother, and a friendship with a young orphan.
Speaking about the premise of the film in an interview with Time back in 2021, Chalamet said: 'It's not mining the darker emotions in life. It's a celebration of being off-center and of being OK with the weirder parts of you that don't quite fit in.'
The Cast
Chalamet will follow stars including Johnny Depp and Gene Wilder, who have previously played the part of Willy Wonka. Speaking about the experience back in May, he said: 'To work on something that will have an uncynical young audience, that was just a big joy. That's why I was drawn to it. In a time and climate of intense political rhetoric, when there's so much bad news all the time, this is hopefully going to be a piece of chocolate.'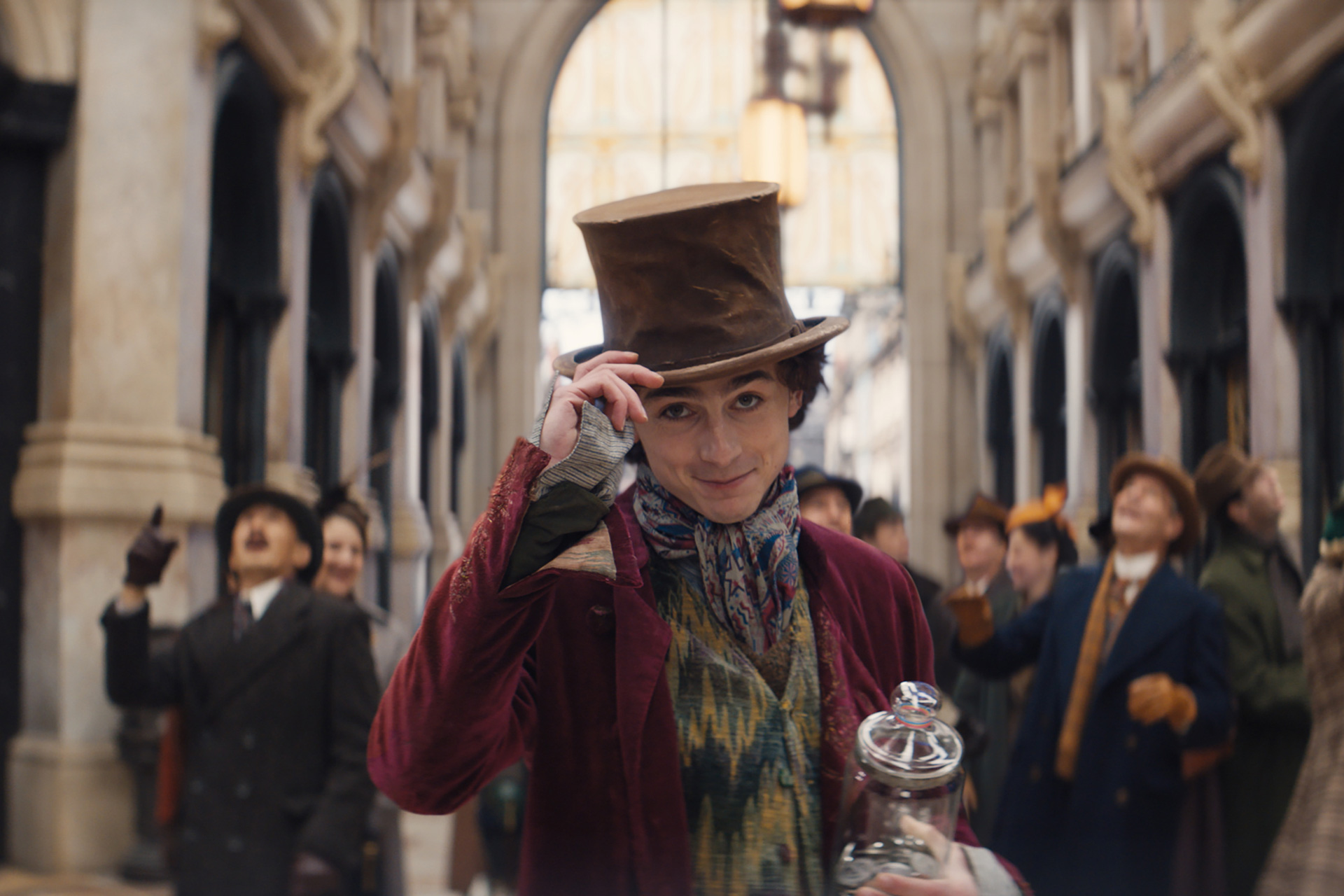 King has praised Chalamet's performance, telling People: 'I think what's so remarkable about his performance is not only that he is funny and mischievous and quite mysterious, as well – just like the Willy Wonka that people will know – but also, he brings such heart to the role and he's a brilliant actor. He's incredibly emotionally intelligent and can bring a great deal of emotional truth to the role.'
Alongside Chalamet, the trailer gave us a first look at Grant as an Oompa Loompa working in Wonka's factory. He appears as an orange-faced character trapped in a glass jar, with Wonka saying: 'So you're the funny little man who's been following me?' In response, Grant says: 'I will have you know that I am a perfectly respectful size for an Oompa-Loompa.'
Other notable cast names include Olivia Colman, Rowan Atkinson, Matt Lucas, Sally Hawkins and Calah Lane.
The Trailer
You can watch the trailer here:
Release Date
Wonka will be released on 15 December 2023, having been pushed back from its original release date of 17 March 2023.
Images courtesy of Warner Bros.