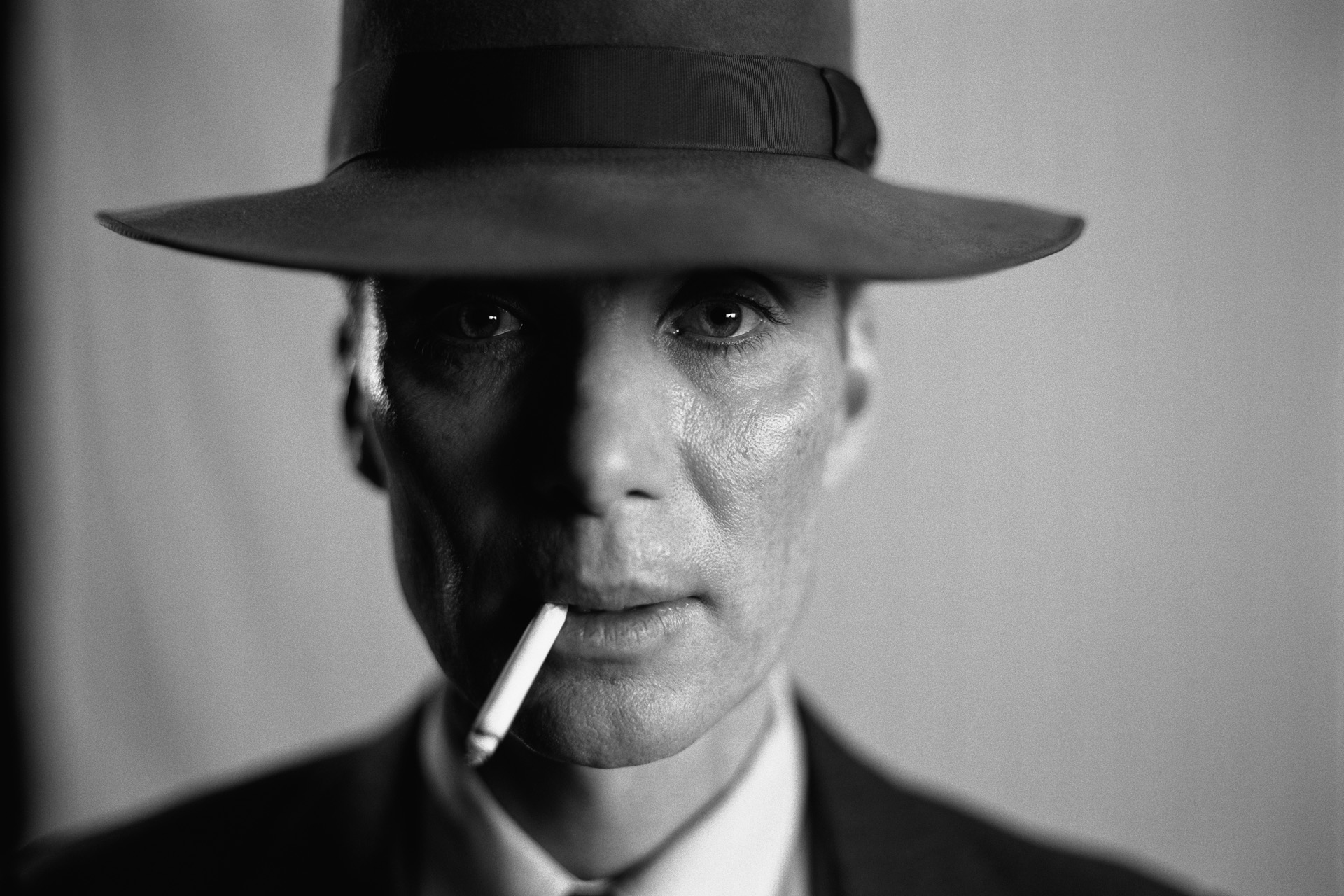 Where Was Oppenheimer Filmed? (& Can You Visit?)
Arriving in cinemas on 21 July 2023
Christopher Nolan's biographical thriller film, Oppenheimer, was famously be released on the same day as Greta Gerwig's Barbie: 21 July 2023. But where was Oppenheimer filmed? And can you visit? Here are all of the filming locations to explore after watching. 
Read the C&TH Guide to Responsible Tourism
Where Was Oppenheimer Filmed? (& Can You Visit?)
Led by Cillian Murphy as J. Robert Oppenheimer with Emily Blunt as his wife, Kitty, Oppenheimer explores the life of Oppenheimer, a theoretical physicist who helped to develop the first nuclear weapons. Supported by an ensemble cast of Matt Damon, Robert Downey Jr., Florence Pugh, Rami Malek, and many more – every celebrity not in Barbie appears to have signed on to Oppenheimer instead – it's set to be a blockbuster.
Where Was Oppenheimer Filmed?
Oppenheimer was mainly filmed in Los Alamos, New Mexico, although California, New Jersey and other New Mexico locations were all also used for filming. Filming took place between February and May 2022, following a series of casting calls in Santa Fe and Los Alamos in New Mexico in January and February to collect extras to play local residents, military personnel and scientists. 
Filming in New Mexico breathes an extra dimension of truth into the story: it is here that the atomic bomb was developed and first detonated, in a town called Los Alamos. The town was entirely recreated on a mesa in New Mexico for filming; Nolan told Total Film that they faced 'very harsh conditions out there' and that 'there were huge practical challenges' to filming. Ever the ambitious director, Nolan wanted a non-CGI version of the Trinity test (the first ever nuclear bomb detonation), calling it 'a huge challenge to take on'. 
Oppenheimer Filming Locations
Los Alamos, New Mexico
A purpose built, 1940s style town was built and used for filming Oppenheimer's scenes in Los Alamos, which is a small New Mexico town famous for its connection to nuclear bombs. In 1943, what was an isolated and quiet ranch town was taken over by the United States Department of War for use in the secretive Manhattan Project. The town was referred to with the code name 'Site Y', while nearby Santa Fe residents knew it as 'The Hill'.
That said, a selection of real, Manhattan Project era locations were also used for filming: the Civilian Women's Dormitory, the Lamy Train Station, and Fuller Lodge.
Oppenheimer House
When Oppenheimer worked in Los Alamos, he lived nearby with his family, and his real-life family home was used for filming Oppenheimer.
University of California, Berkeley
The real Oppenheimer worked as a professor at the University of California, Berkeley between 1929 and 1943. The production team worked to make the real campus appear like it did in the 1940s, and filming took place here in May 2022 at locations across campus, including in Oppenheimer's actual office, the library (where lampposts were redesigned to recall the 1940s), and at the Edwards Stadium, which is the University's football and athletics stadium. Likewise, UC's Los Angeles campus was reportedly used for filming Oppenheimer. 
Sierra Madre, California
It has been reported that a house in Sierra Madre dating back to 1904 was also used for filming. According to Pasadena Star News, filming took place in the upstairs bedroom of the house, which is a Cultural Heritage Commission-designated historical landmark. Likewise, the living room and half-acre of property land were also used for filming. The house was most recently listed for sale at $3.188 million.
Institute for Advanced Study, Princeton, New Jersey
After WWII, Oppenheimer moved to the east coast where he became director of the Institute for Advanced Study in Princeton, New Jersey; this is where we see Einstein strolling around and standing by the lake. Though the Institute for Advanced Study is independent from Princeton University, both campuses were used for filming, as were wider New Jersey locations. 
University of Cambridge
It's unconfirmed whether the Cambridge scenes towards the beginning of Oppenheimer were actually filmed in colleges at the University of Cambridge. We see Oppenheimer rushing through iconic cloisters, but the jam-packed, fleeting nature of most scenes mean we never really get a good look at where we are. The scene-setting shot depicting a grand chapel beside a river, though, is King's College, Cambridge. The real Oppenheimer studied at Christ's College.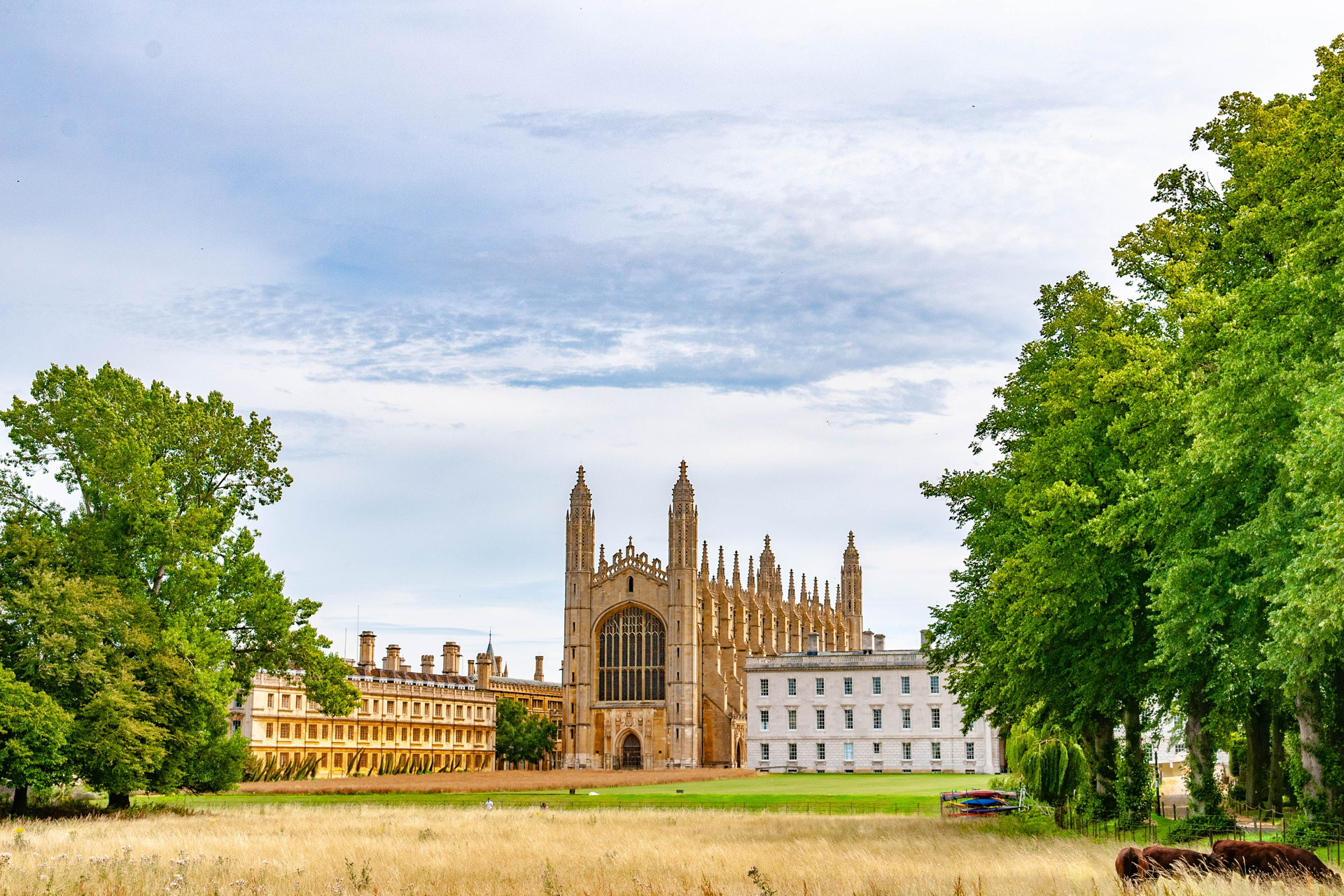 Oppenheimer arrives in cinemas on 21 July 2023. 
Featured image: Cillian Murphy as J. Robert Oppenheimer in OPPENHEIMER, written and directed by Christopher Nolan. This still is an 11K scan of a 70mm B&W IMAX film frame. © 2022 Universal Studios. All Rights Reserved.