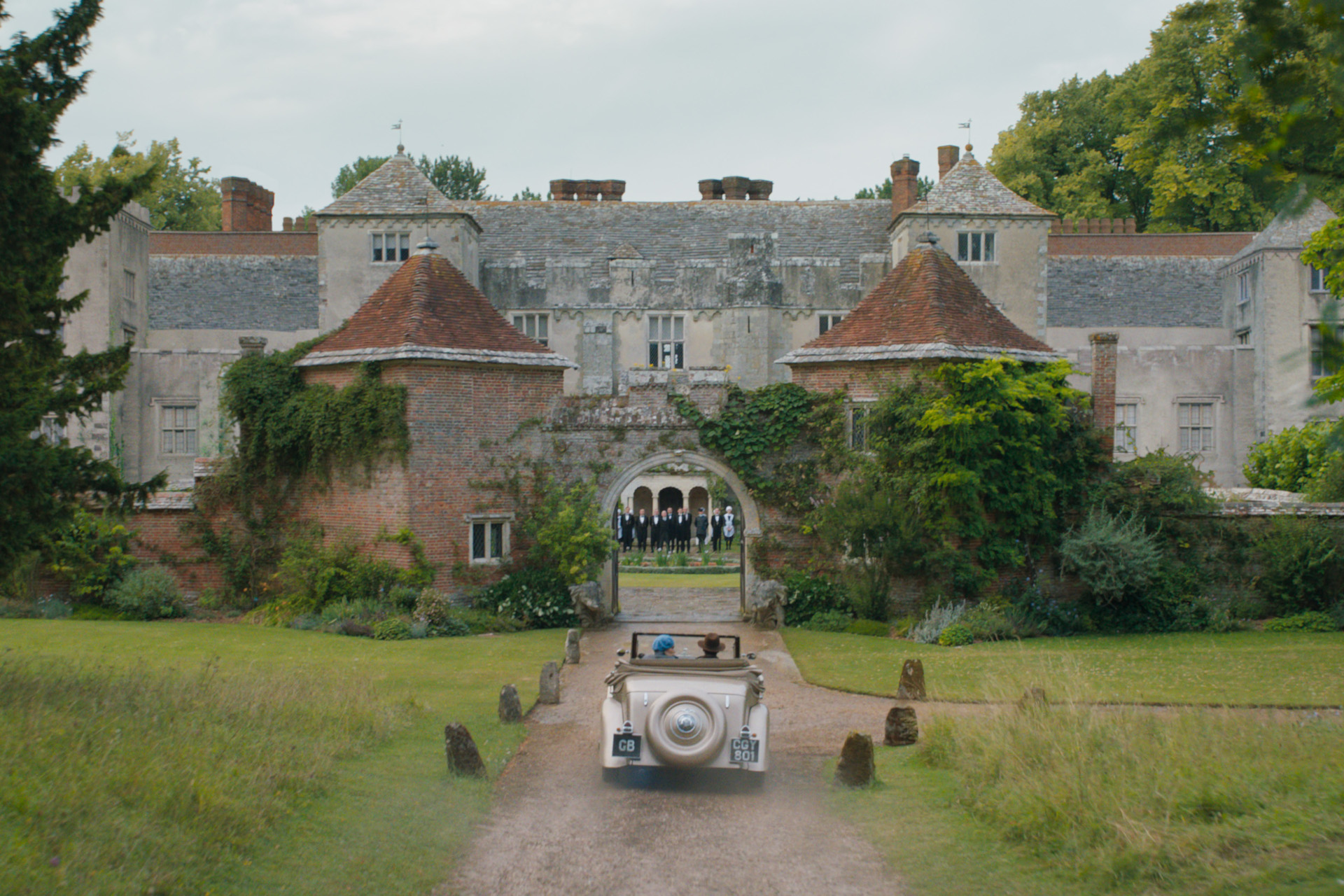 Written in Stone: Country Houses That Have Inspired Authors
---
Uncovering the English country houses that inspired the classics
Robust manor houses, gloomy gothic castles, and grand country houses – all have acted as backdrops to some of literature's greatest novels. But are these places as fictional as they seem? Not just written in books, but written in stone: Eleanor Doughty uncovers the country houses that have inspired UK authors throughout the years.
The Best Trips for Jane Austen Lovers in the UK / Country Interiors
Written in Stone
Only a few country houses come with a fictional house attached. Highclere Castle in Berkshire, home of the Earl and Countess of Carnarvon, will long be associated with Downton Abbey. Chatsworth House in Derbyshire is to many Pemberley, of Jane Austen's Pride and Prejudice. But what of Castle Howard in North Yorkshire? It will always be Brideshead.
Last year marked 75 years since the publication of Evelyn Waugh's eighth novel Brideshead Revisited. This year, it's 40 years since his architectural protagonist Brideshead Castle was brought to life, when Granada cast Castle Howard as the lead in its television adaptation in 1981.
Whether or not Castle Howard was in fact the basis for Waugh's Brideshead continues to be debated. Waugh modelled the fictional Flyte family on the Lygon family of Madresfield Court in Worcestershire, headed, in the early 20th century, by William Lygon, 7th Earl Beauchamp. With his wife, Lady Lettice Grosvenor, a granddaughter of the 1st Duke of Westminster, he had seven children – William, Viscount Elmley, the Hon Hugh, Ladies Lettice, Sibell, Mary and Dorothy, and the Hon Richard. Their loving father Lord Beauchamp, who was exiled in 1931 after being exposed as a homosexual by his brother-in-law, is a double for the novel's Lord Marchmain. Hugh, who carried a teddy bear around Oxford – where he met Waugh – is at least half of bear-toting Lord Sebastian Flyte. Lady Mary 'Maimie' Lygon appears as Lady Julia Flyte, who had about her the 'faint shadow' of her father's scandal, while Lady Beauchamp, who gave her children church candles for their birthdays, is reflected in the 'pious' Lady Marchmain.
But as for where the Flytes lived, the jury is still out. Vicky Howard, chatelaine of Castle Howard, is sure that Castle Howard is Brideshead. 'Maybe I'm biased,' she says. 'But I can't see otherwise where the dome, the fountain and the baroque [style] came from.' What is known is that the Howards were not the Flytes: 'Waugh never knew the Howards, whose life in the 1930s bore little resemblance to that of the Flyte family,' says Castle Howard's curator Dr Christopher Ridgway. The house has more credibility as the model for Brideshead, he says, specifically because of its dome, better suited to a cathedral than a family home. Madresfield, on the other hand, is gabled, with gargoyles and a moat, a picture of English pastoral life.
English literature is full of country houses, from Jane Austen's eponymous Mansfield Park and Northanger Abbey to Waugh's 1930 Vile Bodies, featuring Colonel Blount's Doubting Hall. Bram Stoker was inspired by the remains of Whitby Abbey while he was writing Dracula, while Loving by Henry Green, also published in 1945, explores the servants' lives in an Irish country house during World War II. Aldous Huxley's Crome Yellow, published in 1921, parodies Garsington Manor, home of Bloomsbury Group socialite Lady Ottoline Morrell: 'The house basked in full sunlight; the old brick rosily glowed. How ripe and rich it was, how superbly mellow!'
Waugh's friend Nancy Mitford had plenty to draw on for her intensely autobiographical novel The Pursuit of Love, published in 1945 and recently adapted again by the BBC. It tells the story of Linda Radlett, one of eccentric Matthew Alconleigh's seven children. Two of the houses the Mitford family grew up in – Asthall Manor and nearby Swinbrook House, in Oxfordshire – appear in the novel as Alconleigh, the Radletts' home. Asthall, as Selina Hastings describes it in her 1986 biography of Nancy, is 'an Elizabethan manor house, grey stone and gabled, overlooking a quiet churchyard.' In 1927 the family moved to Swinbrook, described by Jessica 'Decca' Mitford in her 1960 memoir Hons and Rebels as having 'rather the utilitarian look of frankly institutional architecture. It could be a small barracks, a girls' boarding school, a private lunatic asylum.' Alconleigh, writes Nancy in Pursuit, was 'a large, ugly, north-facing Georgian house… as grim and as bare as a barracks.' It is plainly Swinbrook, at least from the exterior. In 1986, Diana Mitford revisited her beloved Asthall. It was 'so perfect because the library & big piano were far from the house ideal for a big family [sic]', she wrote to her sister Deborah.
Today, Asthall is owned by Rosie Pearson, youngest daughter of John Pearson, 3rd Viscount Cowdray. The house, which she bought in 1997, resonated for her. 'I grew up in a big, eccentric, upper-class English family with a lot of girls – my father had five sisters,' she says. Her impression of Asthall in Pursuit is that 'the happy aspects of Alconleigh are here, and the grim aspects are Swinbrook.' The Mitfords would find Asthall virtually unchanged today, though Pearson has redesigned the garden, which is used biennially for her sculpture exhibition On Form. One day, Deborah 'Debo' Mitford, by then Duchess of Devonshire, visited. 'This Daimler drew up, and there was Debo,' says Pearson. 'She had a Proustian moment when she saw the plate rack. She said, "the kitchen maid's name was Mabel!"'
The first time Daphne du Maurier saw Menabilly House in Cornwall, it was early in the morning and she had gone exploring. 'The morning mist was lifting, and the sun was coming up above the trees,' she recalled in Enchanted Cornwall, her 1989 memoir of her time in Cornwall, which began in the 1920s. And there it was, 'my elusive Menabilly'. The house, home since the 16th century to the Rashleigh family, 'had a grace and charm that made me hers upon the instant. She was, or so it seemed to me, bathed in a strange mystery.' Du Maurier visited Menabilly often. 'Ours was a strange relationship for fifteen years,' she wrote. 'I would put her from my mind for months at a time, and then, on coming again to Cornwall, I would wait a day or two, then visit her in secret.' The dining room had a particular effect: 'Dark panels. A great fireplace. And on the walls the family portraits stared into the silent and the dust.'
Du Maurier began writing Rebecca, her fifth novel, in 1937, about 'a young wife and her slightly older husband, living in a beautiful house that had been in his family for generations.' She considered Milton Hall, the extensive Cambridgeshire home of the Fitzwilliam family, where she had stayed during World War I, as a model. 'The arrival of the de Winters at Manderley was my arrival at Milton,' she wrote. 'I remember seeing a maid, Parker I think her name was, standing at the top of the staircase. She became Mrs Danvers.' But Milton wouldn't work for the whole house: 'My Cornish house would be empty, neglected, its owner absent.' The house in Rebecca, named Manderley, had to be Menabilly. After World War II, Du Maurier rented Menabilly and restored it. She died in Cornwall in 1989, a few miles from the house. When Rebecca was adapted by Netflix in 2020, starring Lily James and Armie Hammer, several stately homes, including Cranborne Manor, Hatfield House, and Petworth House, stood in for Manderley.
In the end, it doesn't matter if we can't play I Spy with the literary country house – novelists make things up. After all, as Waugh wrote in a 1959 preface to a new edition of Brideshead: 'It was impossible to foresee, in the spring of 1944, the present cult of the English country house. It seemed then that the ancestral seats which were our chief national artistic achievement were doomed to decay… So I piled it on rather.'
Featured image: Rebecca (c) Kerry Brown / NETFLIX
Books Everyone Should Read at Least Once / 8 of the Most Beautiful Classic Novel Special Editions