Amid busy schedules, packed google cals and just general adulthood, planning an activity-packed Easter weekend for the family isn't easy, but we've got you covered with our run-down of top picks for Easter fun that'll satisfy everyone.
What to do This Easter Weekend
(Egg-spect puns ahead…)
Saturday 31 March
DAY: Hop straight into the Easter action with The Egg-sperience at Battersea Power Station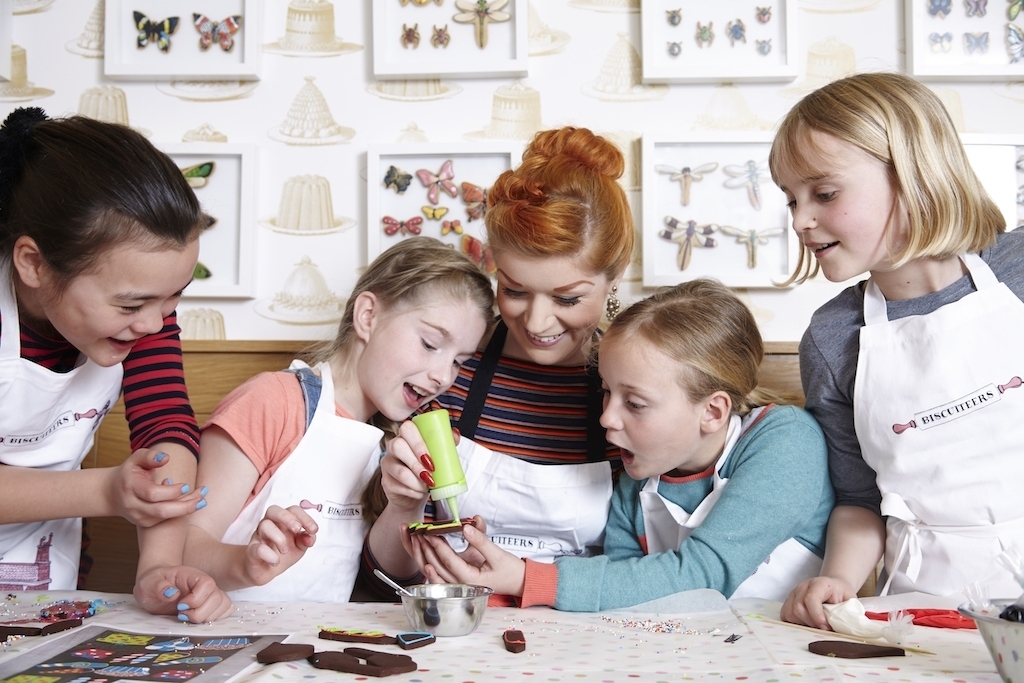 To celebrate Easter, Battersea Power Station will be putting on a series of fun events to get the whole family involved. There's nothing cuter at Easter than getting up close and personal with some fluffy chicks which can be difficult when you're in the middle of the city. In collaboration with children's party planners and experts in all things kids fun Sharky & George, Battersea Power Station will be hosting a Mobile Farm with llamas, chickens, ducks and ferrets! You can also bring budding bakers for an afternoon of Easter decorating with Biscuteers, or for a spot of entertainment catch the performance of the classic tale of The Pied Piper of Hamilen. Your children won't be having all the fun – you can browse the riverside weekend 'Food and Craft market' which features food, sweets, artisan breads, cured meats and farmhouse cheeses. The Power Station's offering has something for everyone, whatever their age.
Where: Battersea Power Station, 1 Circus Road West SW8 5BP
EVENING: Romantic date night or fun group hang at Fucina, Marylebone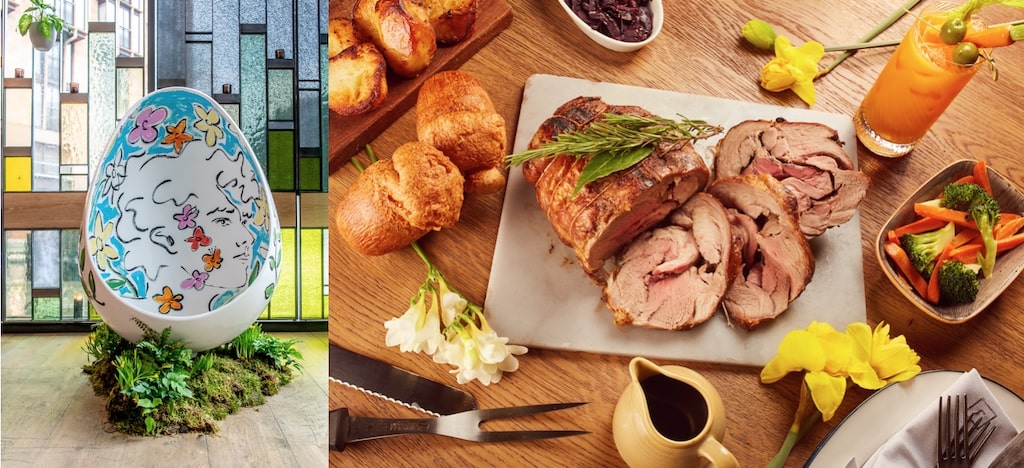 After a busy day running around with the family, time to unwind with a delicious meal (and glass of wine) at the glamorous Fucina. The modern Italian restaurant sits in the heart of Marylebone and while their offering is delectable anytime of year, Fucina's Easter menu of seasonal dishes like succulent Welsh lamb shoulder makes it our go-to for a sophisticated Easter evening. The special one-day only menu also includes a limited edition Spring themed "Bunny Mary", a play on the traditional cocktail which replaces the tomato juice for fresh carrot instead. And because no evening out is complete without a snap or two, Fucina's brand new this week Easter Egg provides the perfect setting. In collaboration with acclaimed artist Luke Edward Hall, the whimsically painted egg chair will be displayed throughout Spring.
Where: 26 Paddington St, Marylebone W1U 5QY
Sunday 1 April
DAY: Get the creative juices flowing at the Royal Academy's Trash to Treasure workshop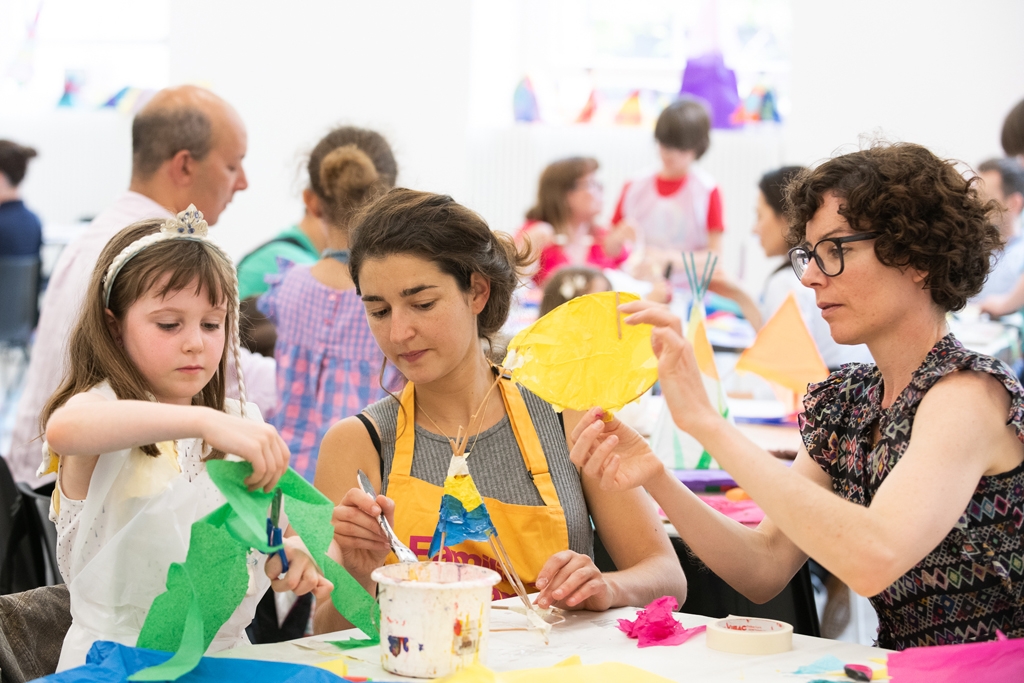 With Easter heralding Spring and all the bountiful nature that comes with it, it's fitting that we take a look at how we're treating our earth – and teaching our kids to do the same. Taking inspiration from its ongoing Phyllida Barlow RA cul-de-sac exhibition which showcases the artist's incredible large-scale works made with everyday and industrial materials, the RA's putting on a workshop for you and your littleuns to do the same. Children will delight in transforming trash to treasure by using old bottle lids, cardboard boxes and cartons into unique sculptures they can take home as a memento of an exciting day of creativity.
When & Where: Clore Learning Centre, Burlington Gardens, Royal Academy of Art W1J 0BD. Free to attend 11 – 3pm.
EVENING: The next order of business? A delightful children's afternoon tea at Fortnum and Mason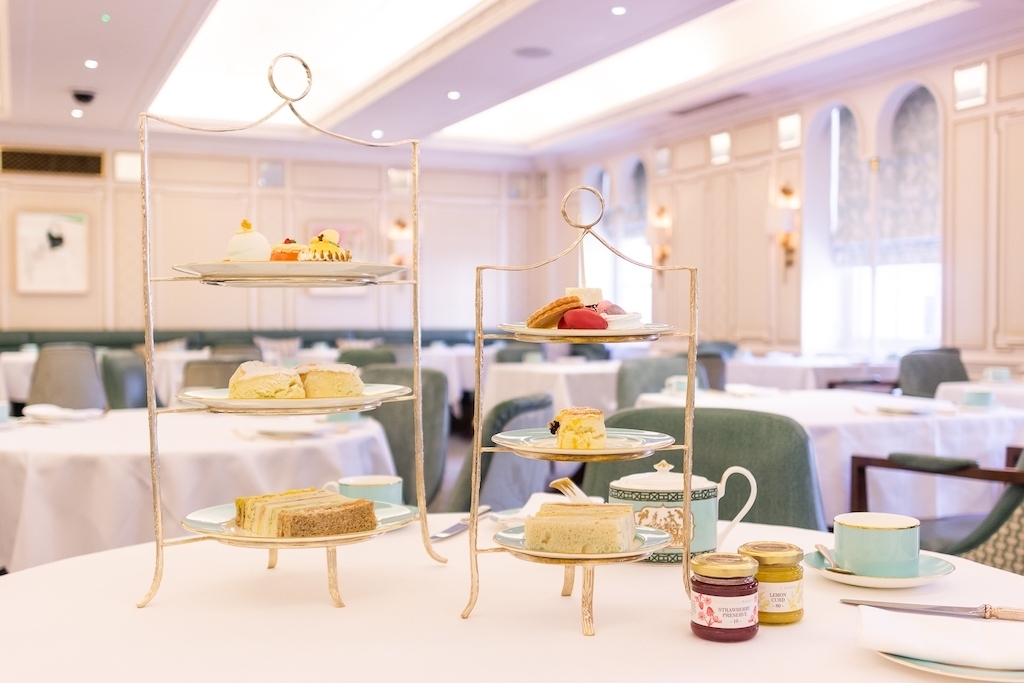 After getting your creative fill (and tuckering the children out), head to the nearby Fortnum and Mason flagship in Piccadilly, where a special afternoon tea at the Diamond Jubilee Tea Salon is treat for parents and their little ones. Finger sandwiches, scones, and a plate of Easter eggs, chocolate and passionfruit marshmallow, raspberry and white chocolate jelly and of course, the classic jammy dodger, will keep even the pickiest of tummies happy. A milky tea to polish off an eggceptional day out.
Monday 2 April
DAY: And now for your extra special day off… use the precious time to get as far away from an office space as is possible without leaving the city; Hampstead Heath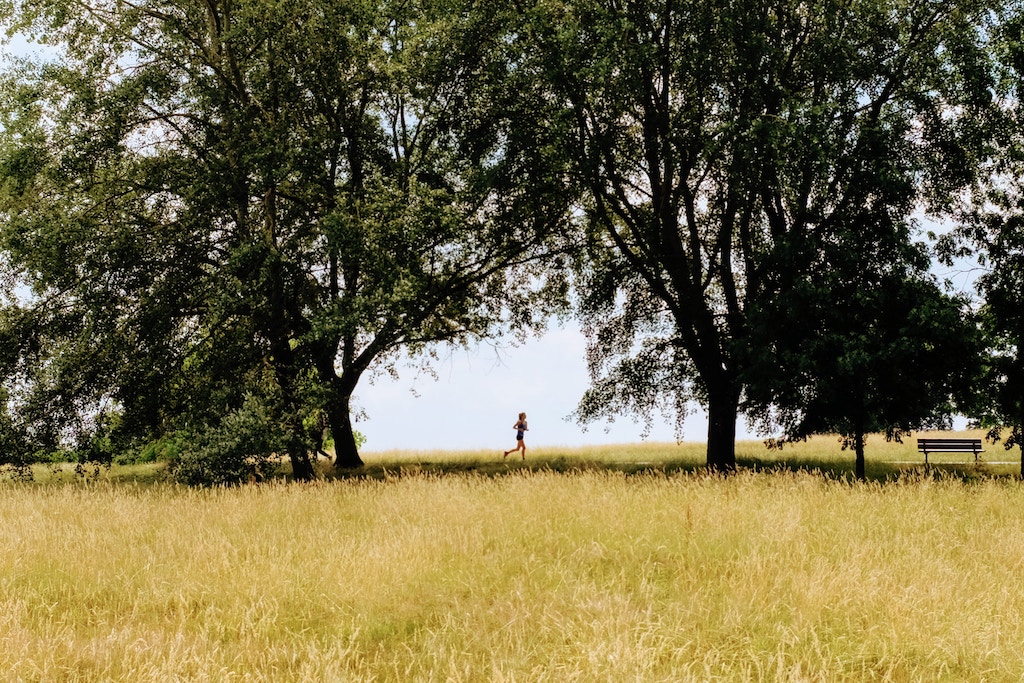 It's the closest thing London's got to wilderness, but we're not complaining. Softly undulating grassy hills stretch across the heath's 791 acres of woodland, playing fields, and tall grass meadows. With Easter weekend weather predictions currently at 23 degrees and sunny, the Hampstead ponds are perfect for a refreshing dip in natural waters and with three little pools on offer you'll still be able to find a spot on the busiest of days. Hampstead Heath is a get-away right in the heart of east London; nature, swimming and summer time frolicking for the family – all for free.
Where? Hampstead Heath has nearby car parks at NW3 1BN
EVENING: A relaxing evening spent on the sofa eating homemade pork pies and watching films (preferably of the Julia Roberts or Disney variety)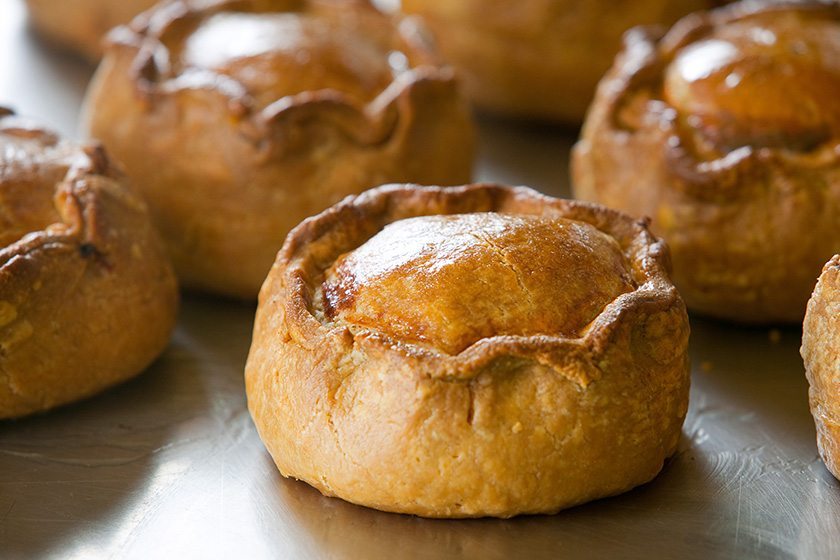 If everyone's tuckered out from the paddling and running around, a night in is what the doctor ordered. After an afternoon chill out, enlist the whole family and cook up a storm in the kitchen. Try out our award-winning Melton Mowbray traditional pork pie recipe (with helpful pictures!) for a wholesome, comforting end to an eggceptionally idyllic long weekend of Easter fun.
Now back to planning the next long weekend (6 May – not that we're counting down or anything…)
DISCOVER MORE
---