Stuck with a fruit bowl full of apples? Don't worry, Beekeeper Mary Case has a delicious use for leftover apples with her honey and apple cake recipe.  
When a recipe calls for cooking apples Bramley's are everybody's favourite. Apparently the first tree was grown from pips planted by Mary Ann Brailsford in her garden in Southwell, Nottinghamshire in 1809. The tree still survives and still bears fruit, the house is marked with a plaque and there is even an annual Bramley Apple Festival in the town in October, once the apples are safely harvested, when the tree is decorated and generally fussed over.
Ingredients
225 g soft margarine, plus extra for greasing
4 cooking apples, peeled, cored and thickly sliced
80 g clear honey, plus extra to drizzle
3 heaped tsp ground cinnamon
225 g caster sugar
275 g self-raising
4 eggs
Method
Pre-heat oven to 160°C fan. Line the baking tin with baking paper. Make the topping first. Put sliced apples in a bowl, then add honey and cinnamon and mix until apples are well coated. Set aside.
Using an electric mixer, beat margarine, sugar, our, baking powder and eggs for two minutes on full speed. Pour into prepared tin, then lay the honey and cinnamon covered apple slices in rows on top of the batter.
Bake on a baking sheet for 40–50 minutes or until golden and cooked through – test this by prodding the cake with a skewer: if it comes out clean, it's ready. Cover with tinfoil if the top is getting too brown.
Remove from the oven and allow to cool in its tin. Once cool, carefully lift out, remove the paper and place on a cooling rack. Slice before or after you do this, and drizzle generously with honey.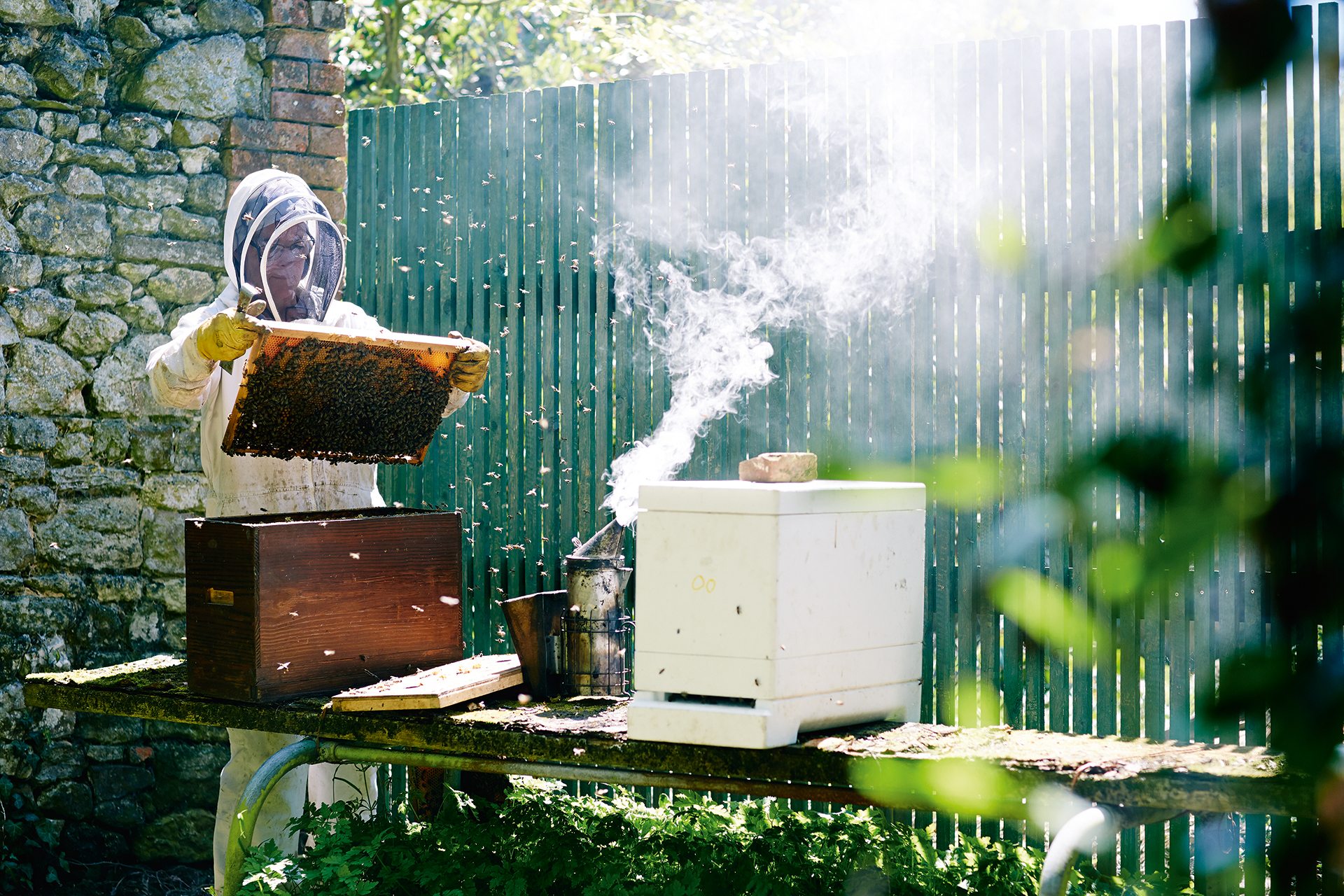 Recipe extracted from The Really Quite Good British Cookbook, £25 (Watkins Media)
---