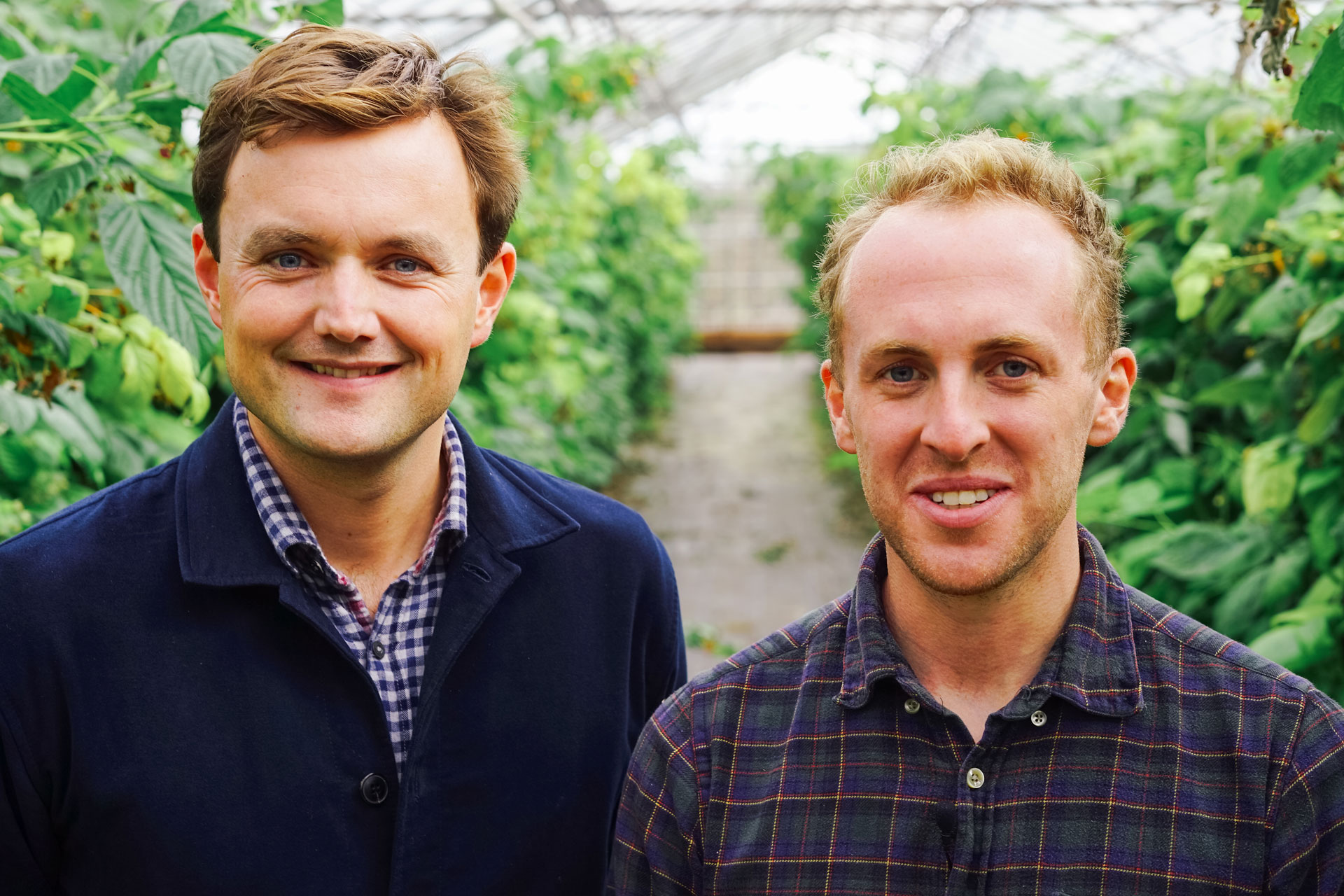 B Corp Series: Jack Scott & Alex Wright Founders of Dash Water
---
'The more pressure we can put on our supply chain and the more we understand where our food is from, the better really.'
B Corp Series: Jack Scott & Alex Wright Founders of Dash Water
The conversation around sustainability is getting confusing as of late. From vague buzzwords, flimsy pledges to rampant greenwashing, it's difficult not to feel sceptical. Cutting through the fluff is the B Corp Certification. It's the most rigorous certification to prove a brand's sustainable status. After answering 300 questions about their social and ethical practices, only 3,500 brands have made the cut out of 100,000 brands applying for the coveted stamp of approval. 
C&TH speaks to Jack Scott and Alex Wright, founders of Dash Water. From serving 'COPtails' at COP26 in Glasgow this week to saving tonnes of food waste, Dash Water is something of a tour de force in the drinks industry. Their basic business premise? Gather wonky fruit and vegetables that don't meet the perfectionistic supermarket regulations, add a bit of British fizzy water, and you have a soft drink that you can feel good about buying. 
What was your initial score and what is your accreditation score? How long did it take to achieve it?
Our current score is 81.7 and we started the process in November 2019, just before Covid.
What made you want your business to become a B Corp?
One of the main reasons we started Dash was because Alex and I [Jack] are from a farming background, and we saw that there was a real issue with food waste. Up to 30% of all fruit and veg grown in the UK doesn't make it to the supermarket. Part of this is because of market regulations meaning that if the fruit looks funny or has slight blemishes or it's overweight, it's not good enough for the supermarket, and the farmer can't use it. And B Corp was important for us to underpin our sustainable credentials as a business, and fly the sustainable flag.
What were the main obstacles to overcome on your journey?
For us it's traceability. It's having to ask your suppliers to go above and beyond and hold them accountable. It's a rigorous process, so it takes a lot of dedication from the team, which is a good thing. The more pressure we can put on our supply chain and the more we understand where our food is from, the better really.
How has it impacted your business financially?
It's certainly not holding us back in any way financially because all of the work that you're putting into the process is making the business better.
How would you persuade other companies to think about starting their own journey?
It genuinely makes your business a better one. B Corp gives businesses a roadmap on where you can improve in significant areas, and it lets your draw in the kind of people you want to align with your brand. It's getting more and more the case that people entering the workforce now want to work for a business that's a positive force for change. You always want to draw the best talent, and B Corp will certainly help with that.
I'd also recommend making sure that the people who are organising the B Corp process within the company is close to the finance and operations of the business, it helps to have that side by side so you give each other answers quickly.
What social impact initiatives have you started?
We have a rota where two people every month go and work for a local food bank in Soho. And we also work with Feedback, which is a food waste charity. Our team will go out there to their farm three or four times a year and help distribute the food for the people who are in need of it.
Is carbon reduction part of your journey? If so, how are you tackling reducing your emissions?
Definitely. So we hope to be carbon neutral by June 2022. The first part of the puzzle is counting the carbon that's used to make the cans, and that's done through CarbonCloud. We actually record the carbon labels on our cans, and we're actually the lowest recorded soft drink in the world. The next part of carbon reduction is how much carbon as a team to collect, with things like travelling to work, and how we offset that which will allow us to become carbon neutral. And the step after that will be net-zero.
We're still exploring what way we want to offset, something that's related to Dash, like using British farms for soil.
What was the hardest bit of the accreditation process?
It's making sure that you have everything lined up. I think what's really important is speaking to other brands that have been through the process.
What part of the business are you proudest of?
I think the fact that most of the fruits have grown very close to where we make the product which is all in the UK. So the sourcing of materials and manufacturing is all done in the UK that we're super proud of.
How can we better inform the consumer when greenwashing is prolific?
I really think that labelling your carbon output like you would the number of calories on food packaging is the way forward. And going for B Corp gives that level of trust for consumers. I think the more transparent we are with our consumers, the better.
What's next for you and your brand?
Reaching carbon neutral. We're also entering the mixing range category and we've just started producing in Australia. We've got three flavours out there, all the fruit and vegetables are grown out there, which is great.
MORE B CORP SERIES
William Pearson & Nick Doman, Founders of Ocean Bottle
Main image: Courtesy of Dash Water