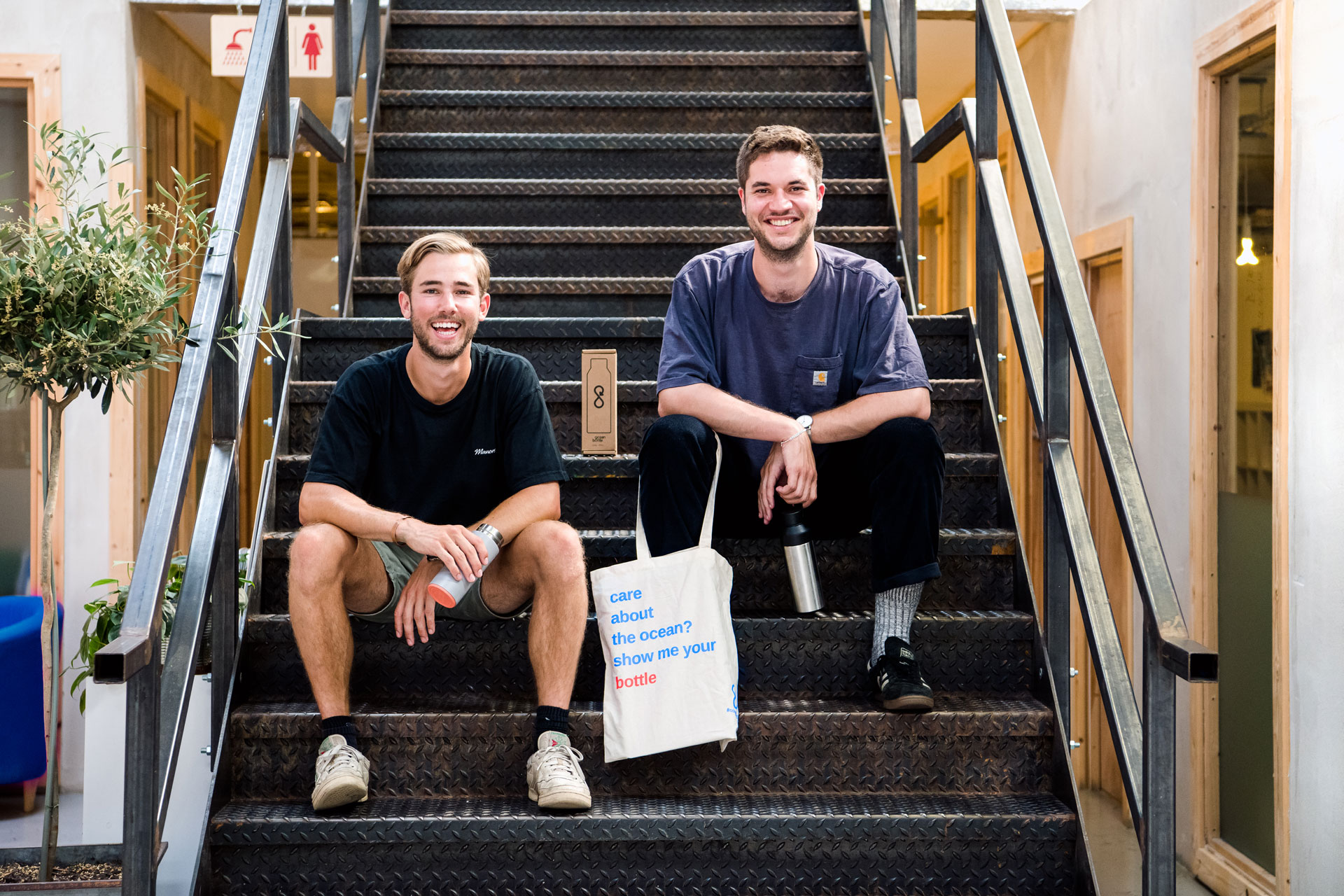 B Corp Series: William Pearson & Nick Doman, Founders of Ocean Bottle
'If you're going to start a company, make sure you start it for the planet – we have no time to waste'
B Corp Series: William Pearson & Nick Doman, Founders of Ocean Bottle
The conversation around sustainability is getting confusing as of late. From vague buzzwords and flimsy pledges to rampant greenwashing, it's difficult not to feel skeptical. Cutting through the fluff is the B Corp Certification. It's the most rigorous certification to prove a brand's sustainable status. After answering 300 questions about their social and ethical practices, only 3,500 brands have made the cut out of 100,000 brands applying for the coveted stamp of approval. 
C&TH speaks to William Pearson and Nick Doman, Founders of Ocean Bottle on their B Corp journey. The duo make a formidable force. With both previously listed in the Forbes 30 under 30 list, and only one year in with Ocean Bottle, it's just the start of their sustainable mission. When you buy a bottle, you'll fund the collection of 1,000 ocean-bound plastic bottles. So far they've collected 209,734,000 bottles.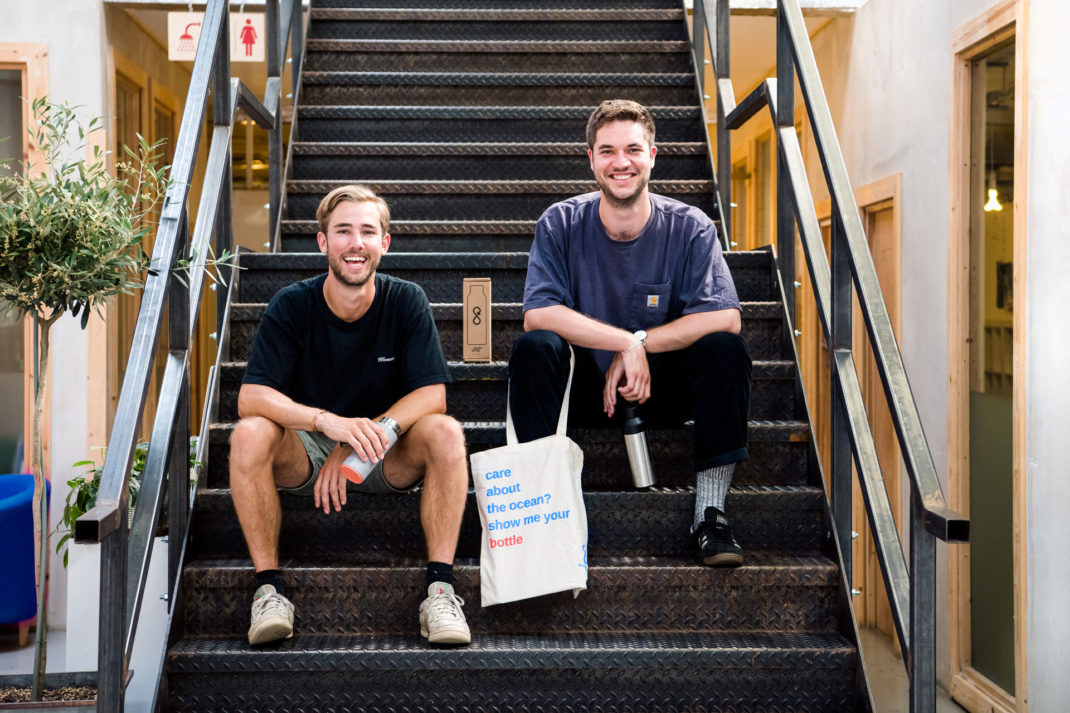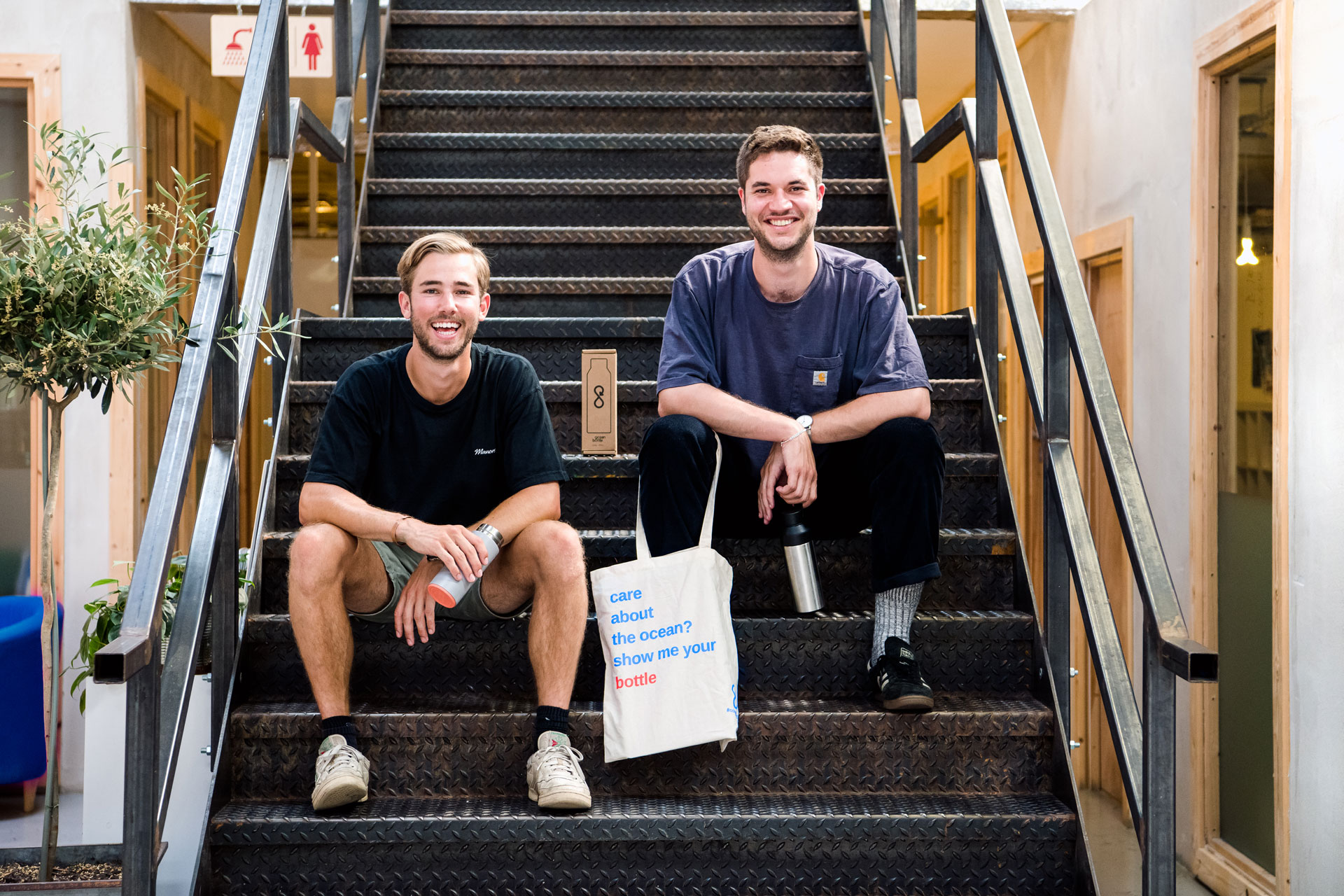 What was your initial score and what is your accreditation score? How long did it take to achieve it?
Our last verified score is 86.9 which we obtained in December 2020. We began the assessment process in Spring 2020.
What made you want your business to become a B Corp?
We officially became a B Corp back in December last year and applied for it as soon as it became available to us back in March 2020. Right from the get-go, we knew that we wanted to become B Corp Certified, as it's the right community to be a part of. We hope that it'll become at least the baseline for every company while purpose-driven companies lead the way for how businesses of the future should operate.
What were the main obstacles to overcome on your journey?
The B Corp assessment is really focused on traceability and accountability, rightfully so. The biggest challenge for us as a one-year-old startup being eligible to become certified was putting in writing all the initiatives and commitments we either had already undertaken naturally, being a social and environmental enterprise or were planning to as part of our sustainability goals.
How has it impacted your business financially?
We didn't decide to join the B Corp community with a financial focus in mind. For us, it was more about broadcasting our environmental and social commitments to a wider community of stakeholders, and holding ourselves accountable to them. From inception, we have dedicated a lot of effort to the circularity and transparency of our value chain. So for us, becoming B Corp certified actually didn't impact financially our production or operations.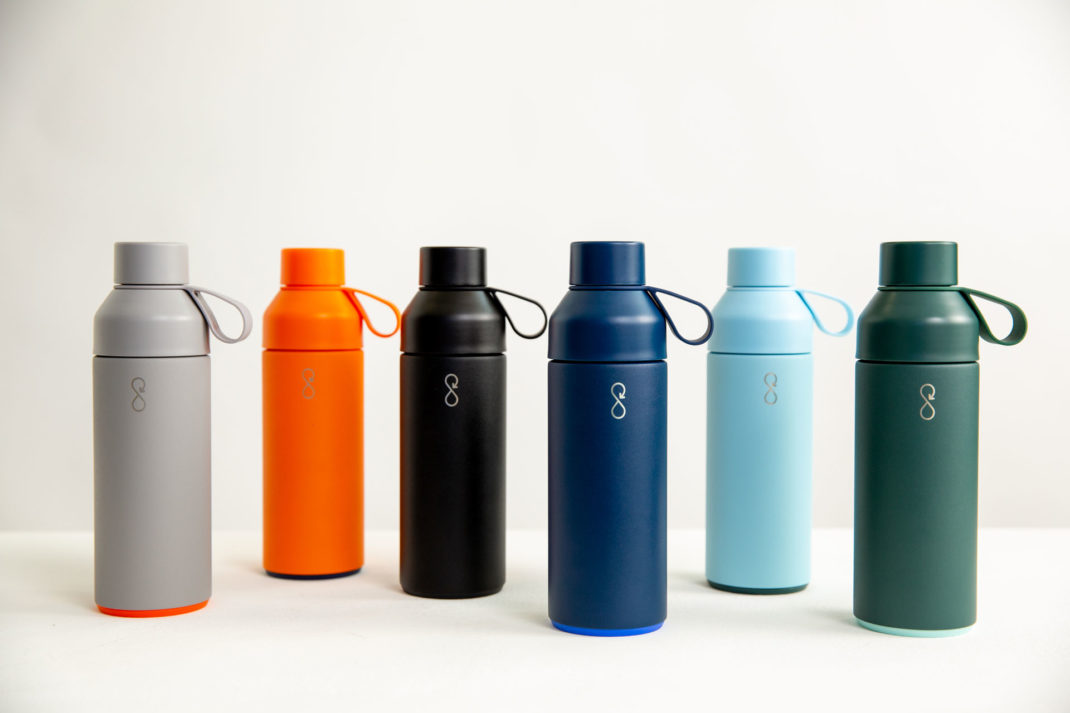 How would you persuade other companies to think about starting their own journey?
No journey will be more challenging or rewarding than starting your own business. We would recommend you to be absolutely sure that the company you want to launch is the right one. Being truly passionate and excited about it, to begin with, and the potential impact you could create makes it all the more worth it.
We would also recommend finding the right people to do it with and bringing on amazing partners, as you can't do it all yourself. Also if you're going to start a company, make sure you start it for the planet – we have no time to waste and we need everyone to get involved.
What social impact initiatives have you started?
The main social impact initiative is definitely the plastic collection we fund through the sale of each of our bottles. Every Ocean Bottle funds the collection of 1000 plastic bottles in weight and also positively impacts the livelihoods of plastic collectors living on the front lines of the ocean plastic crisis in Indonesia, the Philippines, Brazil, Haiti, India and Egypt. Collectors exchange the plastic they collect for the things that they and their families need, be it healthcare, tech goods, microfinance or groceries.
Is carbon reduction part of your journey? If so, how are you tackling reducing your emissions?
From production and materials to prioritising rail and sea freight, we aim to keep emissions to a minimum. We even offer our team members days back in lieu if they take the train on holiday. But in today's fossil fuel-dependent world there will always be emissions, and every product made has an impact. Our goal is to create the highest net positive impact, by reducing or eliminating harmful practices, whilst promoting better ones.
By funding blue carbon mangrove projects with our partner CHOOOSE we are able to ensure that every single bottle we make is climate positive. We also work with 3rd party Life Cycle Analysis and carbon audit consultants to accurately measure our CO2 emissions, and with their help set ambitious targets.
What was the hardest bit of the accreditation process?
This probably varies for every organisation depending on size and value chain complexity. For us, the most critical part was certainly compiling all the documentation needed to justify our answers. Things can be very fast-paced in a growth-focused start-up, and file organisation can sometimes be challenging.
What part of the business are you proudest of?
We are perhaps proudest of the impact we generated so far, collecting 2,384,256 kgs of ocean-bound plastic, equivalent to 209,734,000 plastic bottles. We've also pushed the boundaries of the impact business model, giving almost 20% of our revenue to date to the plastic collection, and we're looking to grow that to 25% by 2025.
We recently launched a Kickstarter campaign for the Big Ocean Bottle. We are so appreciative of all the support and pledges everyone has done. So far we've had 2,806 backers with a total of £204,290 pledges to date.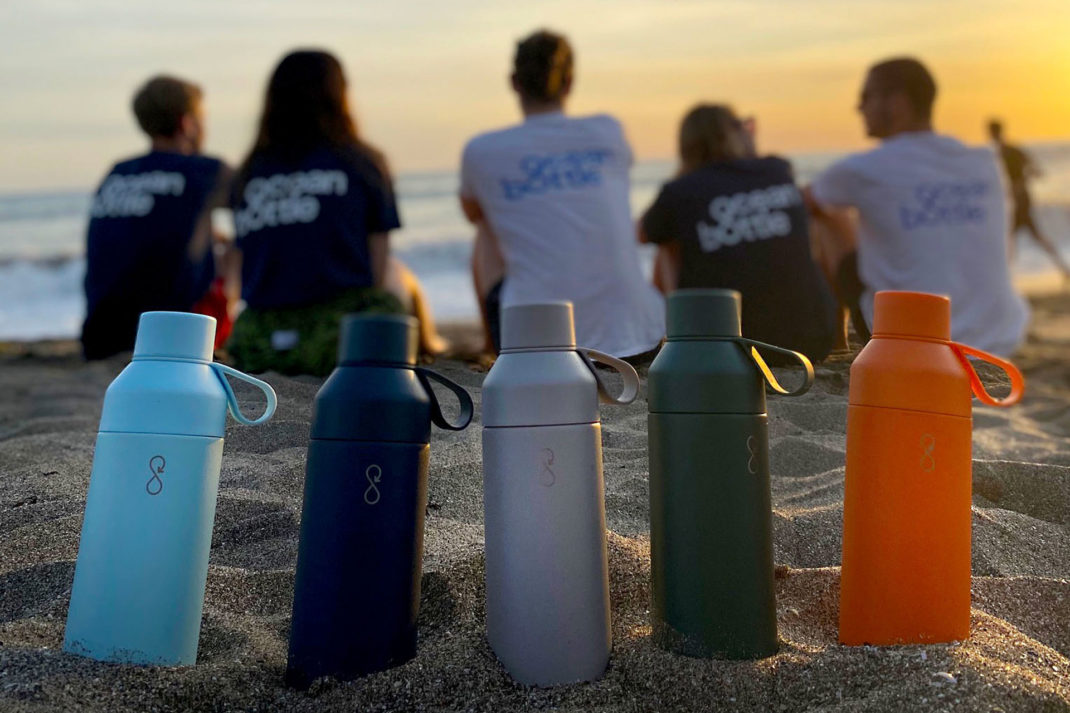 Are there any easy wins all businesses could benefit from doing to make them better?
Start by looking at how your company affects the environment, communities, workers, governments and customers. The more you care about these key parts that your business may affect, and think about how you can improve them, the better. Everyone's got to start somewhere.
How can we better inform the consumer when greenwashing is prolific?
The most important thing that a truly sustainable brand can do is to make sure all of its claims are specific and backed up. We're seeing an increase in brands who make statements like 'all of our products are carbon offset' or 'made sustainably'. This is a great start, but it can often be an easy way for less scrupulous brands to get away with greenwashing.
Anybody who has made a true sustainability effort will be able to provide specific impact (i.e. how many trees they planted, how much ocean plastic they create) as well as details on which projects they are funding to make this happen. If you see a company that doesn't offer this transparency, challenge them! If their green credentials are squeaky clean, you may inspire them to share details of their impact more publicly.
What's next for you and your brand?
This month, we've partnered with COP26 to thank the volunteers for their time, by donating Ocean Bottles. In doing so, we've been able to fund the collection of 1.5 million kg plastic bottles weight.
For what's next, we couldn't be more excited about the future of Ocean Bottle and the potential impact we can make. By 2025, our goal is to fund the collection of 7 billion plastic bottles, and thanks to the NFC smart chip fitted into the base of every Ocean Bottle, there is an opportunity for bottle owners to make even more of an impact than the original 1000 plastic bottles at purchase. In the next year, we hope that we've expanded this impact platform far and wide so that everyday activities like getting your morning coffee or going to the gym can have a positive impact.
SEE MORE
COP26: How the Art World is Getting Involved / Green Heroes: Kasia Morgan, Head of Sustainability at Exodus Travels