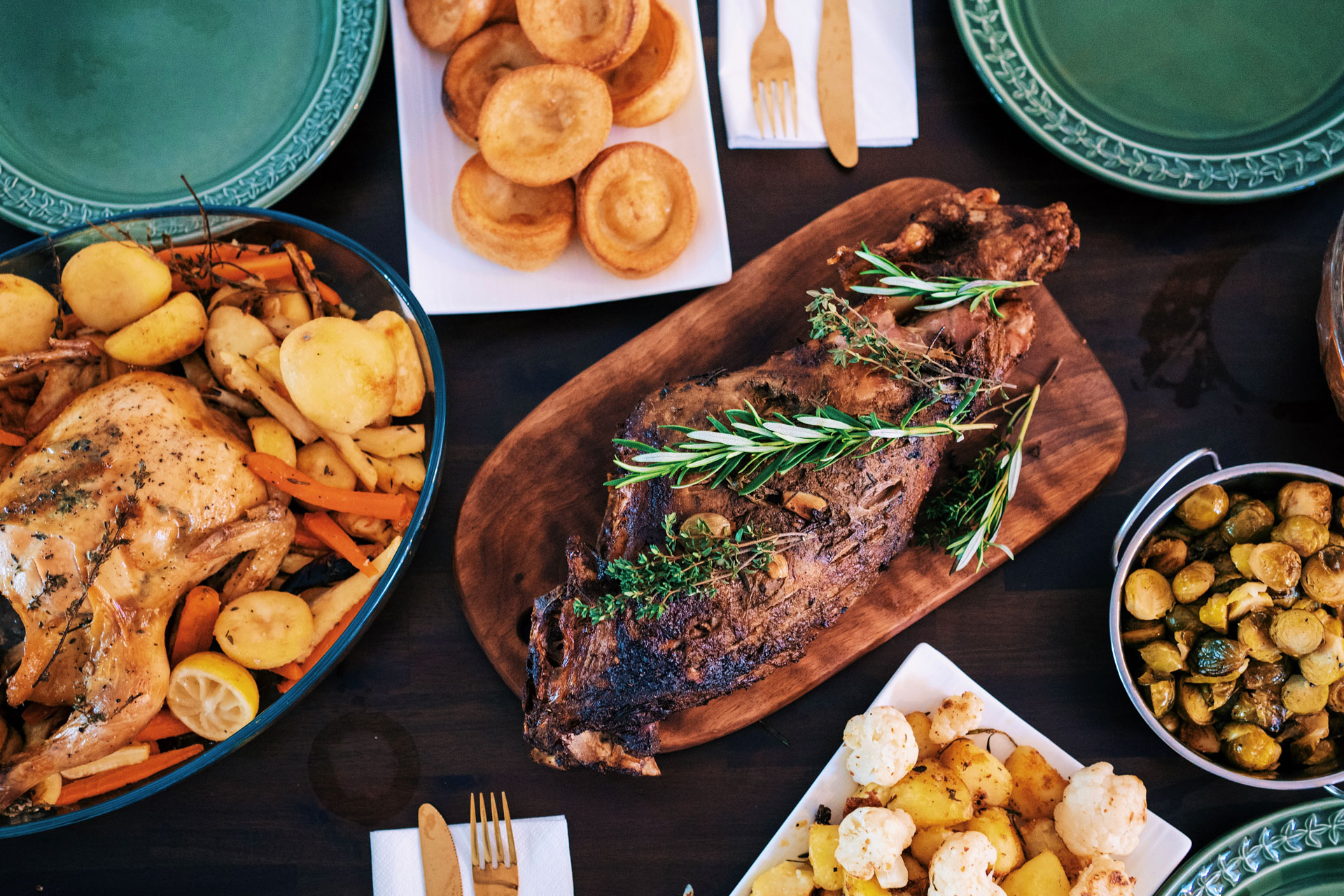 These Are Britain's 20 Best Loved Regional Dishes
Yorkshire puds and Cheddar cheese have struck gold
Is a Yorkshire pudding a crucial part of a Sunday roast? The majority of Brits think so, according to a new survey, which has seen the baked dish voted the best loved regional delicacy in Britain. 
These Are Britain's 20 Best Loved Regional Dishes
The research, commissioned by social media platform Playsee, polled 2,000 British adults on which regional delicacies they were most fond of. Almost half (44 percent) voted the humble Yorkshire pud as their number one, followed by a joint second place for cheddar cheese from Cheddar in Somerset, and Scottish shortbread in third place.
Prior to being named by English cookery writer Hannah Glasse in 1747, Yorkshire puddings were simply known as batter, or 'dripping pudding'. Originally cooked in northern England over a fire, they used to be served as an appetiser to a meal – which might sound like a bit of a hefty starter, but that was indeed the reason behind it. Meat was expensive, so filling up ahead of time meant people would eat less of the main event. 
Other high scorers in Playsee's survey included Cornish pasties, Bakewell tarts from Derbyshire, and Scotch eggs from Whitby. The Melton Mowbray pork pie came in sixth place with 18 percent, followed closely by Welsh rarebit and Lancashire hotpot.
So which regional delicacies weren't so popular? In not so surprising news, jellied eels – an East London specialty – didn't fare so well, with just two percent of the vote. Cullen skink, a thick Scottish soup made of smoked haddock and potatoes, wasn't a winner either. 
The survey also reinforced that we're loving our locals. On average we're eating out at our neighbourhood favourites four times per month, and 20 percent of those surveyed said they're eating out more locally now than they did pre-pandemic. But we also like to gatekeep our foodie gems – 25 percent said they kept their discoveries a secret from others.
We're proud of our national dishes, it seems: 74 percent of people surveyed believe their hometown has some of the best regional cuisine in the country. Saying that, only 27 percent think Brits have great taste in food. 
Here is the full list of the best loved regional delicacies in the UK:
Yorkshire pudding, Yorkshire: 44 percent

Cheddar cheese, Cheddar Somerset: 36 percent

Shortbread, Scotland: 36 percent

Cornish pasty, Cornwall: 34 percent

Bakewell tart, Derbyshire: 26 percent

Scotch eggs, Whitby, Yorkshire: 25 percent

Pork pie, Melton Mowbray, Leicestershire: 18 percent

Welsh rarebit, Wales: 17 percent

Lancashire hotpot, Lancashire: 16 percent

Balti, Birmingham: 14 percent

Eccles cakes, Lancashire: 14 percent

Haggis, Scotland: 12 percent

Pie mash and liquor, London: 11 percent

Kendal mint cake, Kendal, Lake District: 9 percent

Newcastle brown ale, Newcastle: 7 percent

Stottie bread, Newcastle: 5 percent

Banbury cake, Banbury, Oxfordshire: 4 percent

Cullen skink, Cullen, Scotland: 3 percent

Stargazy Pie, Mousehole, Cornwall: 3 percent

Jellied eels, East End of London: 2 percent