Looking to celebrate National Champagne Day? Look no further…
Champagne Trends for Now & 2018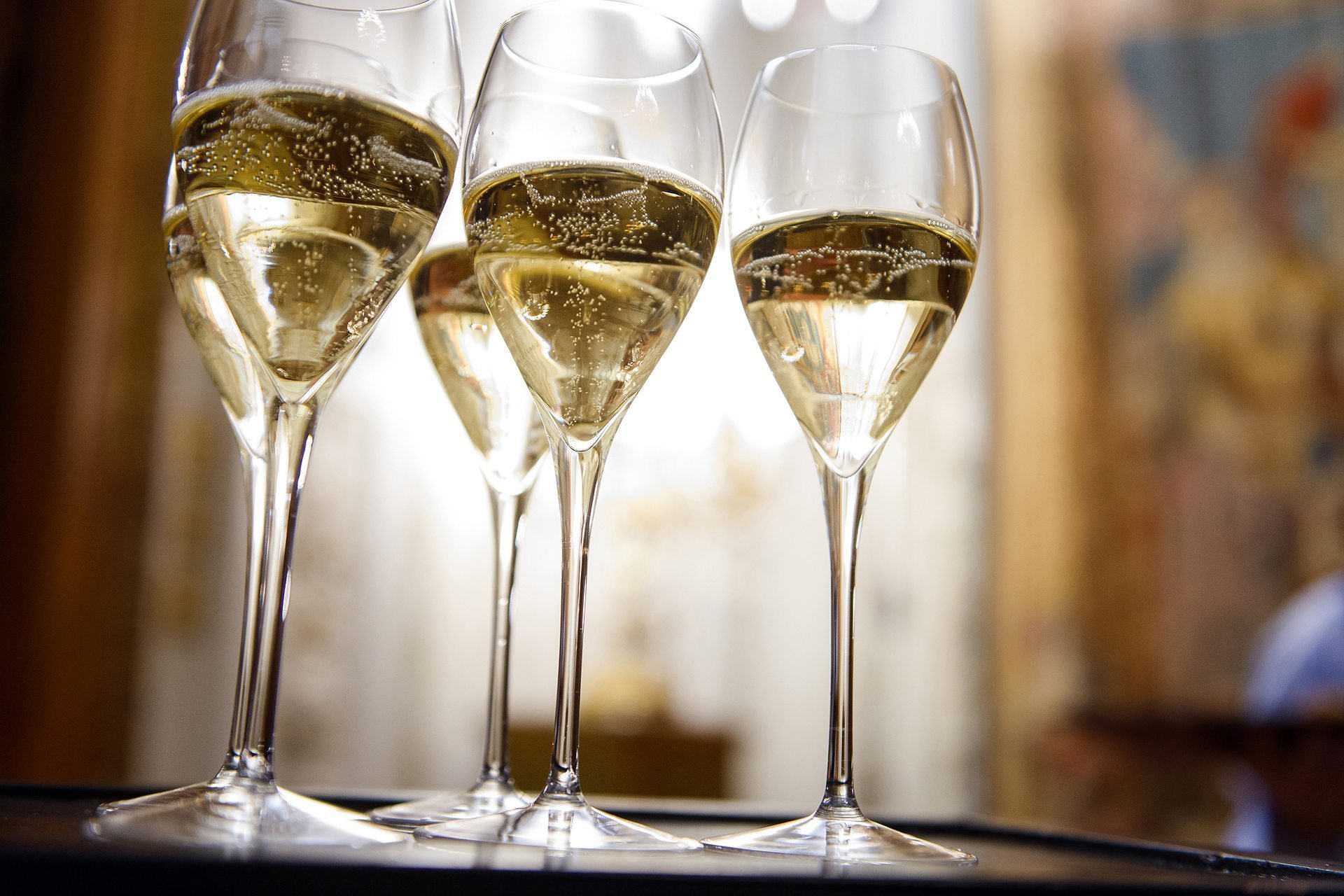 C&TH spoke to the director of the Bureau de Champagne, Françoise Peretti, to find out about what's hot for champagne now, and for 2018. Read her top tips here…
How should champagne be served at this time of year, and does it change depending on the season?
Champagne brings a sense of occasion to any occasion, making it de facto a celebration – so of course it plays a key role throughout autumn and in the lead up to the festive season. Over 40% of Champagne is sold during this period. When it comes to actually serving your champagne, it's best to be done the following way: between 8-10 degrees, in a glass which is only two-thirds full, to allow the aromas to unfold and for full perception of the flavours. The tulip-shaped glass is quickly replacing the traditional flute, and though the coupe (saucer-shape) conjures up the roaring 20's, it's best to avoid as bubbles dissipate too quickly. The tulip shape allows more space for the aroma to open up and develop, and for the drinker to immerse themselves more fully.
To cool, place the bottle in an ice bucket for half an hour, or store the bottle on its side in the bottom of your refrigerator for up to four hours. Under no circumstances should you chill a bottle of Champagne in the freezer; and never serve it in pre-chilled glasses as it dilutes the wines. 
Do different champagnes suit different occasions, or is it a matter of taste?
Ultimately, drinking champagne is about enjoyment. Did you know the effervescence in Champagne actually speeds up the brain's perception of aromas and flavours? There are certainly times when a particular style of champagne will complement a dish, or mood, better than another. For example, when hosting a relaxed Sunday roast, a bold vintage will have the depth, complexity and length to hold its own; similarly, a fresh, zingy Blanc de Blancs will highlight the light, fresh nature of a fish-dish. The style even works well with Britain's favourite Fish & Chips, would you believe.
What trends are emerging in the champagne world this year?
There have been two key trends in 2017. Firstly, we saw a shift in buying habits towards higher value champagne, with the British choosing to 'trade up in style'.  Prestige Cuvées, the top of the line Champagne,  are up 88% in volume. Second, shipments of Rosé Champagne increased an impressive 17%. Pink is certainly in!
What's on the radar for 2018?
2018 will be all about style diversity with specific focus on Vintage, Rosé and Brut Nature. My secret wish is that we all rediscover sweeter styles of champagne – Sec and Demi-Sec – which pair so successfully with puddings.
The Best Spots in London to Enjoy a Glass of Bubbly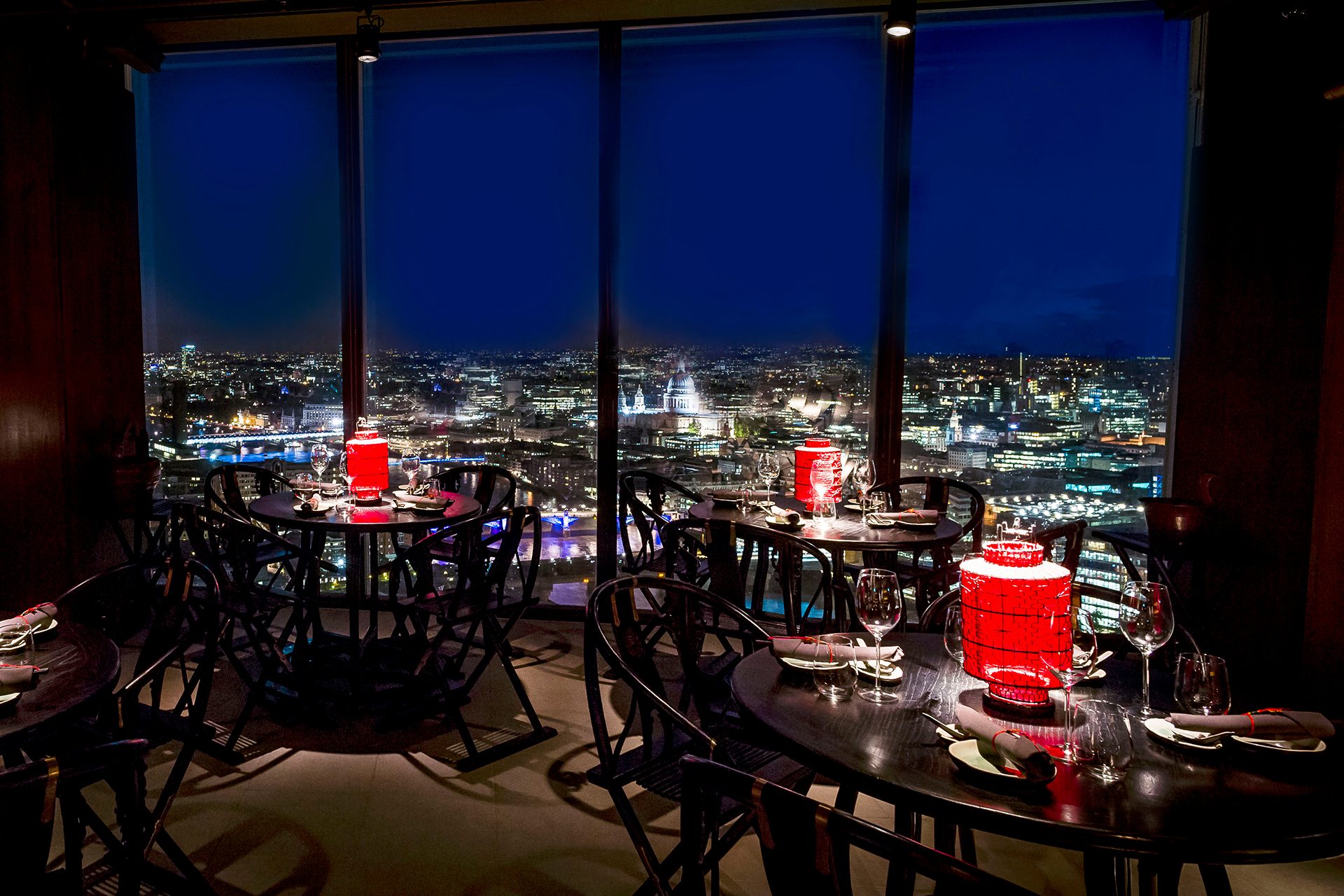 There's nothing more glamorous than enjoying a glass of champagne or five high above the glittering city at Hutong Shard. Accompany with some delectable dim sum, including the rosé champagne prawn dumplings.
Try the one-day Champagne school with Berry Bros and Rudd. Learn about Champagne, what goes into making it, and let our Champagne Specialist Edwin Dublin guide you through 12 Champagnes in a myriad of styles: blanc de blancs; blanc de noirs; non-vintage and vintage and prestige cuvées. The producers will include the likes of Pol Roger, Krug and Dom Pérignon. A specially prepared lunch will follow with another five vintage and "pudding" Champagnes to see just how versatile Champagne is with food. Hosted by Edwin Dublin, Champagne Specialist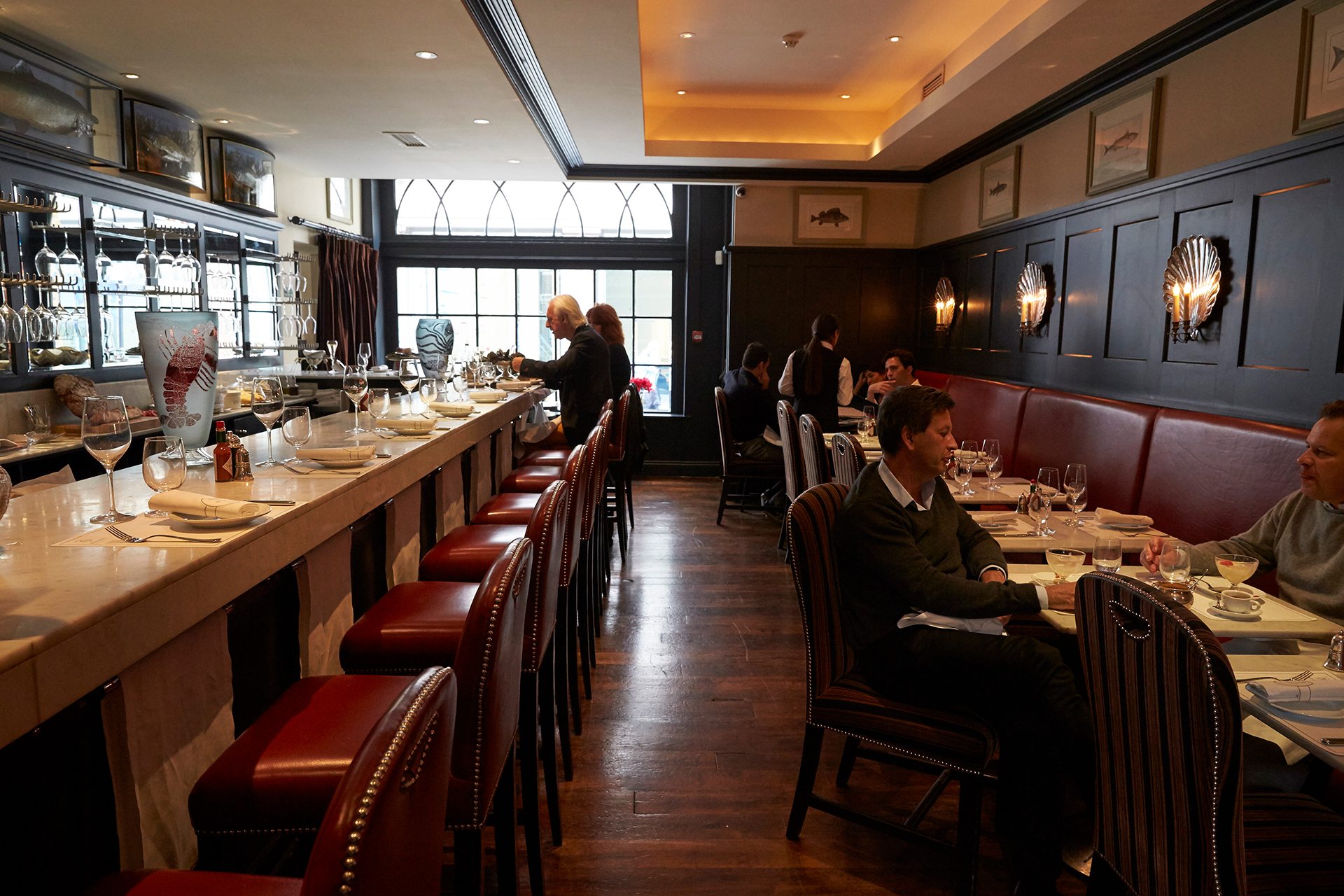 Having served fish for over 100 years, Bentley's is known for its excellent seafood – accompanied by lots of champagne, of course. Now, under the watchful eye of Richard Corrigan for 10 years, the oysters have become front and centre of this establishment. Overindulge with friends with a bottle of champagne and The Royal Seafood Platter.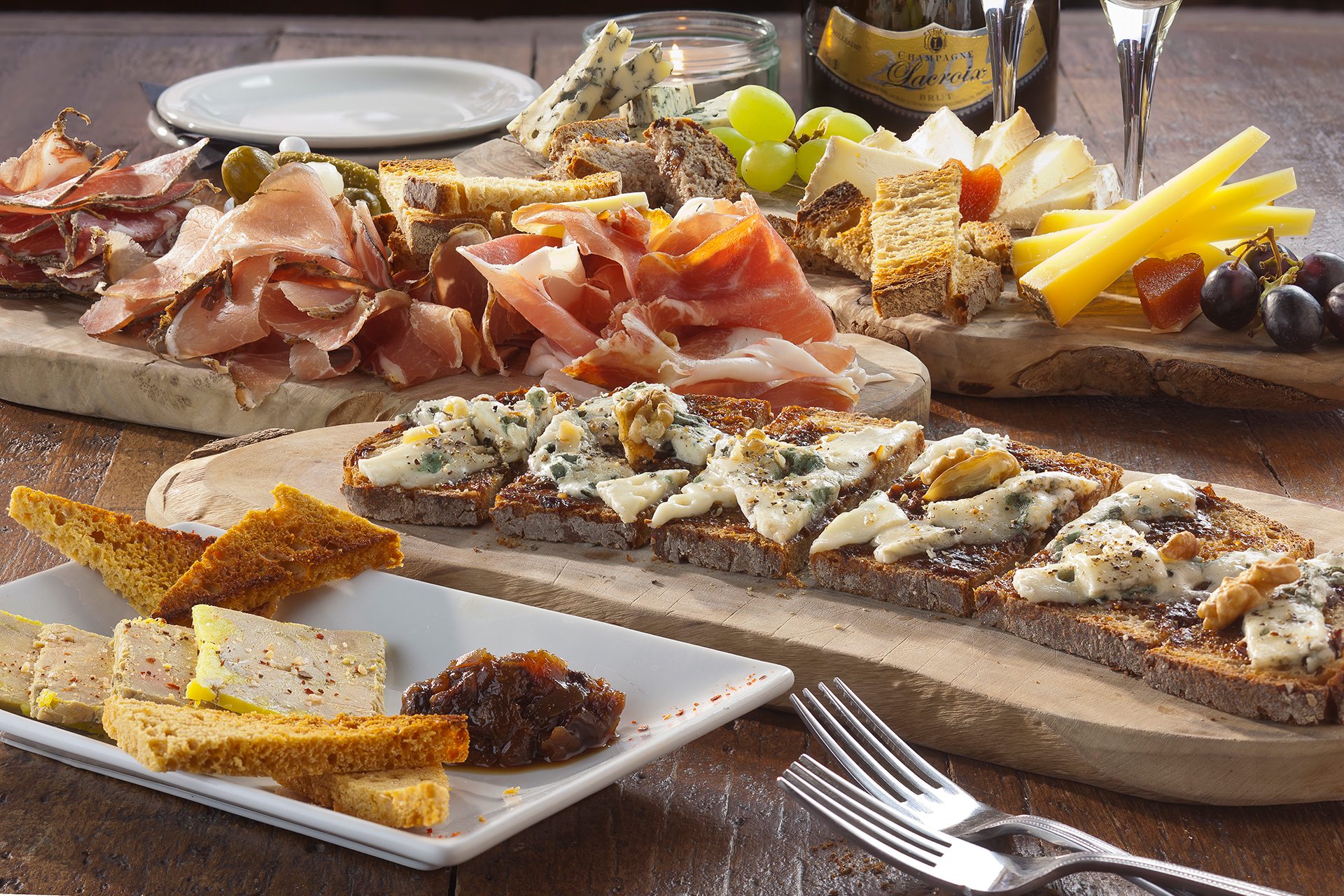 Champagne and Fromage specialise in bespoke Grower Champagne tasting or Champagne & Cheese tastings. Join them at their Champagne Bar in Covent Garden where you discover the best combinations of regional cheeses with a selection of four different premium Champagnes. Guests will have the opportunity to purchase Champagnes and Cheese on the evening at specially discounted prices. With a portfolio that includes Grand and Premier Cru wines, Blanc de Blancs and Blanc de Noirs styles, Rosé, Vintage and Non-Vintage, you can be sure of a sensational event where the proof is in the tasting!
Champagne afternoon tea at The Ritz (£71) – can you get more decadent?
6. St Pancras Champagne bar

Boasting the title of 'Europe's longest champagne bar' the 98m space housing the St Pancras Grand Champagne Bar is truly breathtaking. The magnificent location allows panoramic views of the entire station terminal, showcasing the glorious wrought iron and glass ceiling overhead. Have a bottle of champagne – before a romantic trip to Paris perhaps?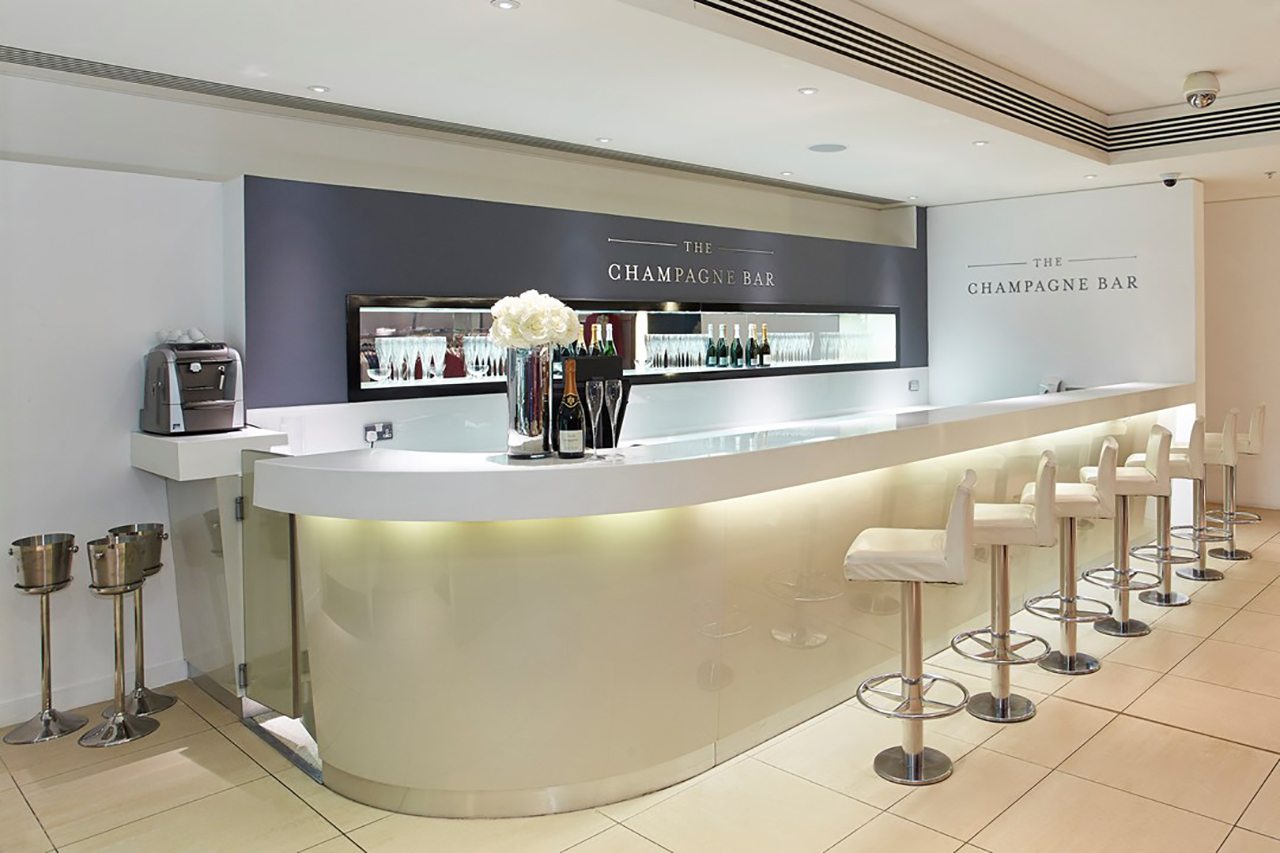 Enjoy the full selection of the Harrods collection of premium champagnes in this intimate hotspot.
READ MORE: Everything you need to know about Champagne
---