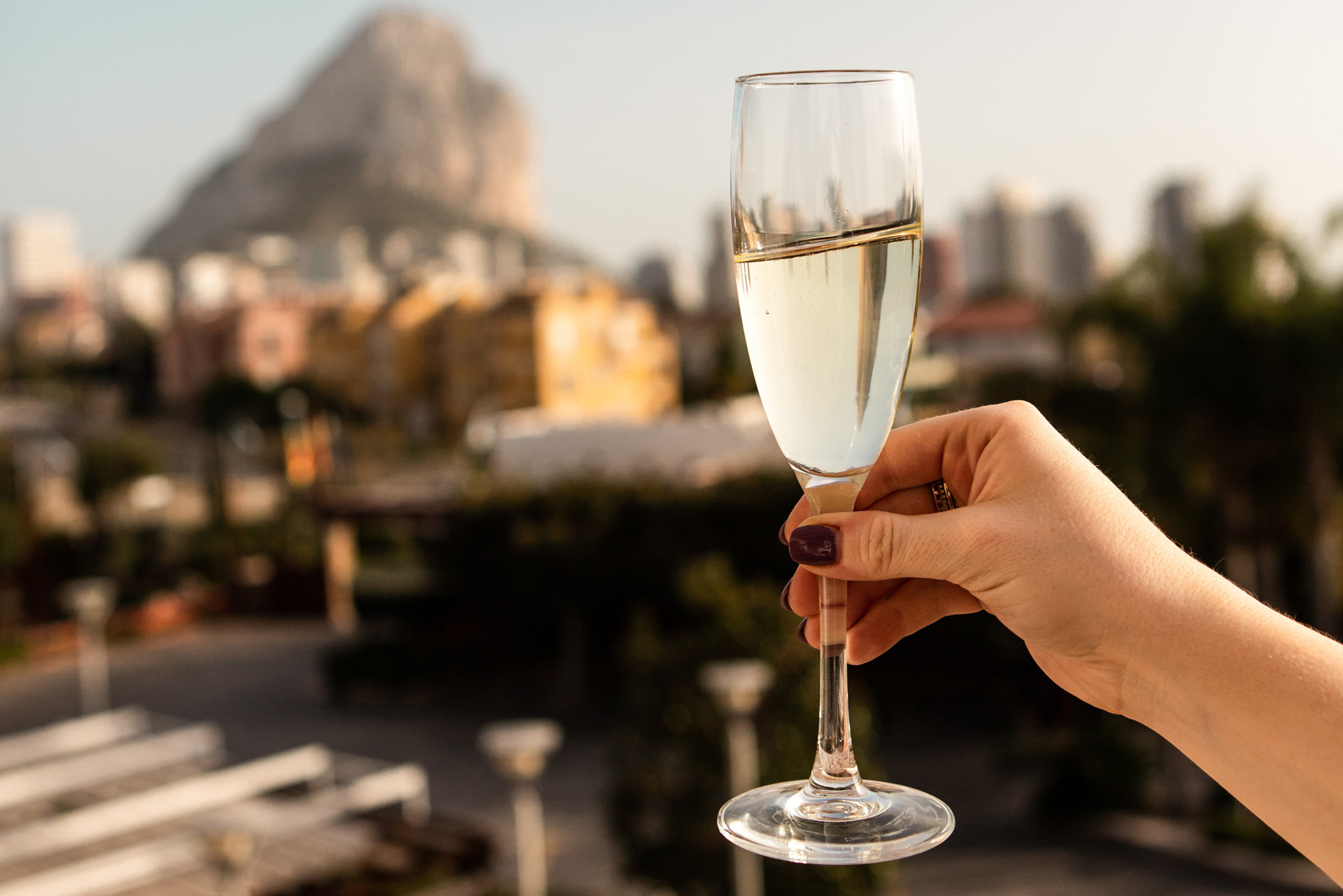 Champagne Day: 7 Things You Should Know About Champagne
Something to celebrate? We tell you everything you ever wanted to know about the fizzy stuff (but were afraid to ask)
You can always find an excuse to pop a bottle of champagne – but beforehand, here are a few things you should know about the world's favourite fizz.
7 Things You Should Know About Champagne
Did you know…?
Magnums are on the rise
In the last 10 years, there has been a 30 per cent increase in UK magnum champagne exports, with the jump 70 per cent within the last five years. But why is this?
There is a science as to why wine tastes better from bigger bottles. As the bottle size increases, the proportion of exposed wine to unexposed wine decreases, so they have less exposure to the effects of oxygen.
Not forgetting, of course, that you get more champagne in a bigger bottle.
How to Store Champagne
According to Victoria Henson, Director of Champagne Bureau UK; 'The ideal way to store it is in a temperature-constant room/space. Champagne is a delicate wine which must be kept away from temperature variations and light. In the region, it's kept in cellars. We currently have 1.2 billion bottles ageing in the champagne cellars.'
How to Pair Champagne
'Champagne pairs well with traditional as well as more unusual food and dishes. For Champagne Day try a Chardonnay-based Champagne breakfast wine that pairs well with Fluffy omelettes, creamy scrambled eggs, Eggs Benedict or Florentine and smoked salmon,' says Victoria.
'Choose a Vintage option (blend of wines from the same harvest) to pair with white meat such as chicken, capon or turkey. Pink Champagne will ideally match smoked salmon but also has its place with cheese – especially goat and sheep cheeses.
'With Comte-style cheese, pick a blanc de noirs made with pinot noir or meunier. If you are with a group of fish-loving friends pour a refreshing glass of Rosé Champagne with grilled salmon steaks and king prawns. Finally choose a sweeter-style of Champagne to sip with puddings.
How to Serve Champagne
Twist the bottle…
'The pressure in a bottle is up to 6 atmosphere which is the pressure of a double decker tyre,' according to Victoria.
'Two easy tips to remember to successfully open a bottle: always keep your thumb firmly on the cork once the wire cage ('muselet') is off and always twist the bottle not the cork. It will ensure the cork eases off and your bottle opens without precious spillage.'
The ideal temperature…
'The ideal temperature to serve at is between 8°C and 9°C. To chill your bottles to perfection, place them in the lower part of your fridge for 3-4 hours or in a mix of water and ice cubes 30-50mn prior to opening them,' advises Victoria.
'Do not forget to add water as ice only will take much longer to bring bottles to perfect chilling temperature.'
What shape of glass is best?
'The traditional flute still has a place to play even though the old favourite is quickly being edged out by tulip-shaped glassware such as for-instance the latest Riedel Veritas glass,' says Victoria.
'The tulip-shape helps the aromas develop and enhances our drinking experience. Saucer-shaped coupes popular in the 1920s for their stable base when carried on trays, rapidly dissipate Champagne bubbles and are better left to the flapper girls 'era or to serving puddings!'
How do you pour it?
'Preferably not by tilting the glass and not to the rim. Pour a third in each glass to let the effervescence settle, then pour another third.
'Always leave a 2 finger space at the top. Then you and your guests are ready to enjoy champagne, the pinnacle of sparkling wines!'
For more information about your favourite drink, follow the Champagne Bureau on Twitter @Champagne_UK or Instagram @champagne_officiel.