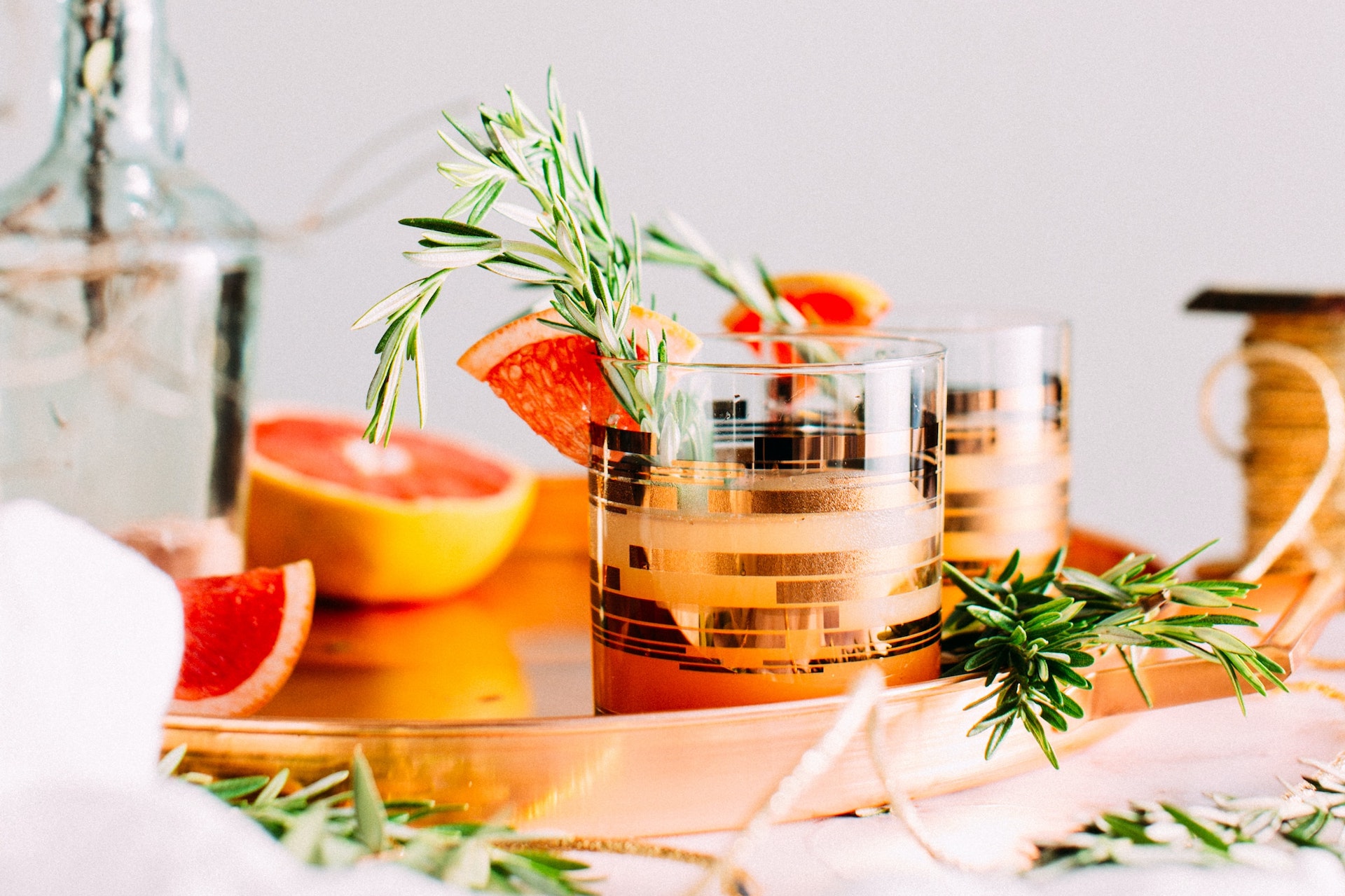 The Best Christmas Cocktail Recipes
---
The best festive Christmas cocktail recipes for those who aren't fans of mulled wine...
These Christmas cocktail recipes are sure to impress your friends and family (or maybe just yourself)…
The Best Winter Pop-Ups Spreading Christmas Cheer
Christmas Cocktail Recipes 2021
Merry G&T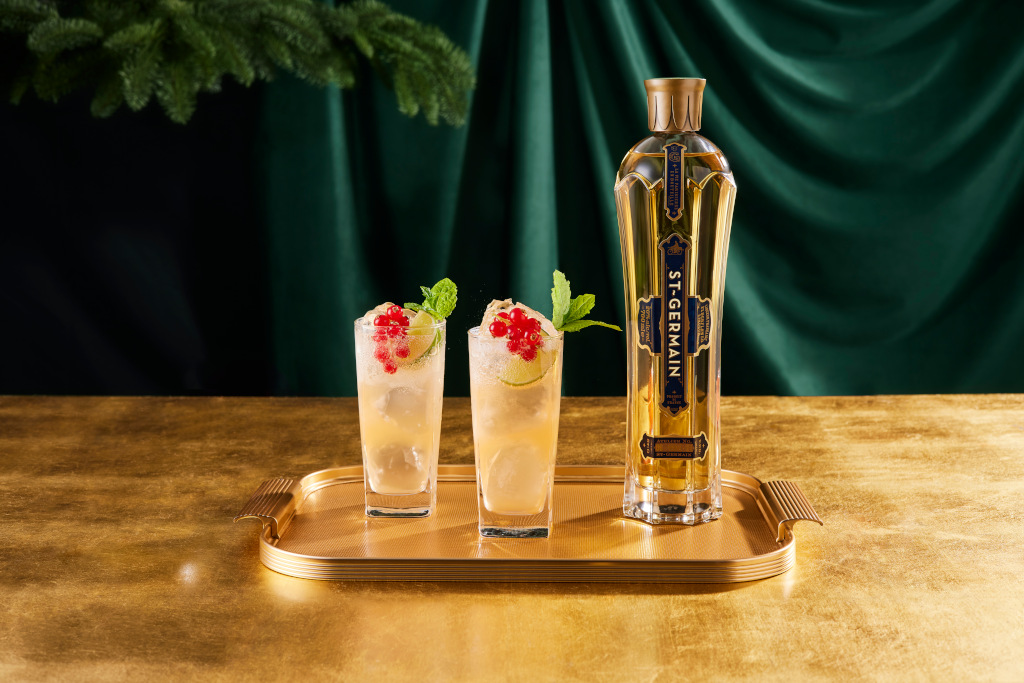 15ml ST GERMAIN®
35ml Oxley Gin
10ml Tangerine Syrup
Tonic Water to top
Gold Lustre
This festive recipe gives a tangy tangerine flavour to the classic British G&T. Add a pinch of gold lustre to the gins and syrup in a highball glass and stir. Fill with ice and then top with tonic water, before garnishing with mint, lime and red currants. ST-GERMAIN® is available from Amazon for £26
The Nutcracker
35ml BOMBAY BRAMBLE

10ml Frangelico (hazlenut liqueur)

10ml Crème De Cacao  

50ml Double cream 
A play on the beloved ballet classic, this fruity cocktail is smooth, creamy and indulgent. Add the ingredients into cocktail shaker – or a jar with a lid would also work – add cubed ice, secure lid and then shake hard for 45 seconds. Strain into glass and garnish with a dust of crushed hazelnuts. BOMBAY BRAMBLE is available from Amazon for £26.95
Wake Me Up Before You Coco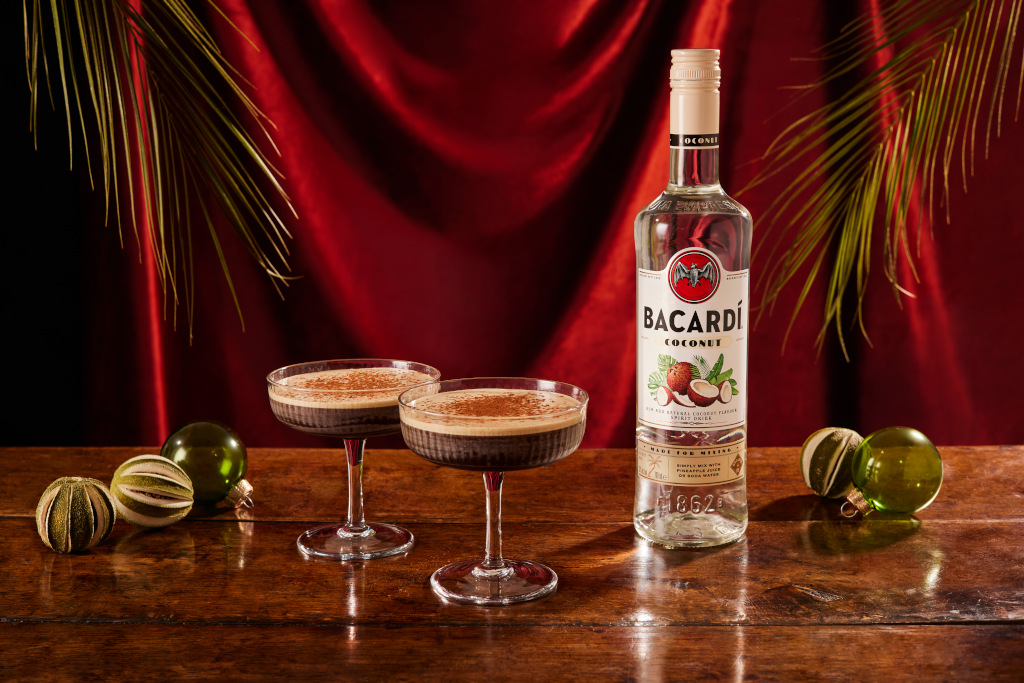 35ml BACARDÍ Coconut

25ml espresso 

20ml coffee liqueur 

10ml simple syrup (2 parts sugar, 1 part water) 

1 dash of cocoa dust 
A coconut twist on the favourite after dinner drink. Simply shake all ingredients with ice, strain, strain into a coupette glass and then garnish with cocoa dust. This cocktail will please any dinner party guest. BACARDÍ Coconut is available from Amazon for £15.99
Gingerbread Martini Cocktail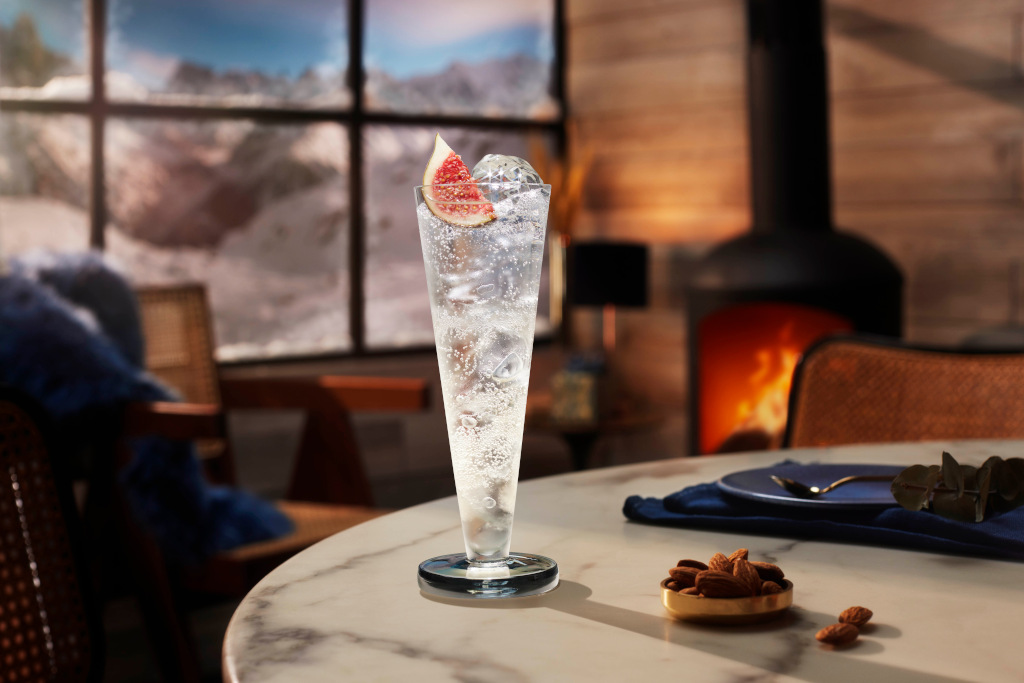 50 ml GREY GOOSE® Vodka
25 ml dried fig infused Noilly Prat® Dry
60 ml Ginger Ale
Squeeze of Fresh lemon juice
You can't get a more Christmassy flavour than gingerbread. Blending fig, ginger and lemon, this spicy and tantalising cocktail will tangle your taste buds. First infuse 4 halved dried figs into 1700ml bottle Noilly Prat® overnight, then mix it with vodka, ginger ale and a squeeze of fresh lemon juice. GREY GOOSE is available from Amazon for £39
The Norfolk Nog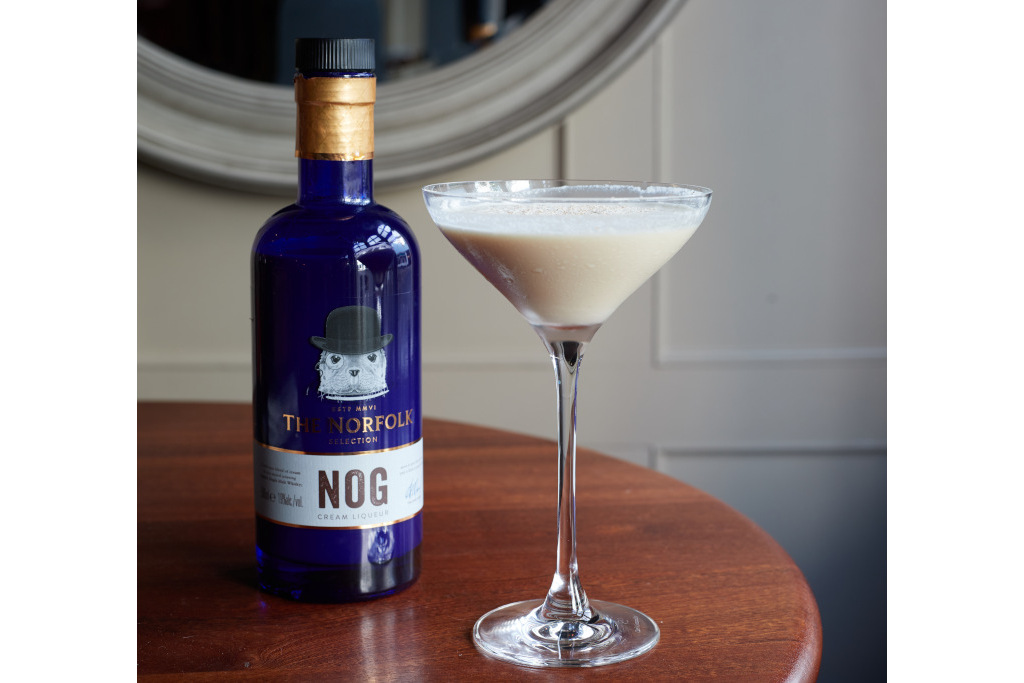 50ml The Original Whisky
25ml Norfolk Nog Liqueur
25ml Vanilla
1 whole egg (Optional)
A spin on the classic Christmas drink, The English Whisky Co have created their very own Norfolk Nog. This one is perfect for taking with you on a long country walk. Simply combine all the ingredients together over ice and shake thoroughly. Shake again without the ice, and double strain into a Martini glass – or a flask – before garnishing with some nutmeg.
Kiss from a Rose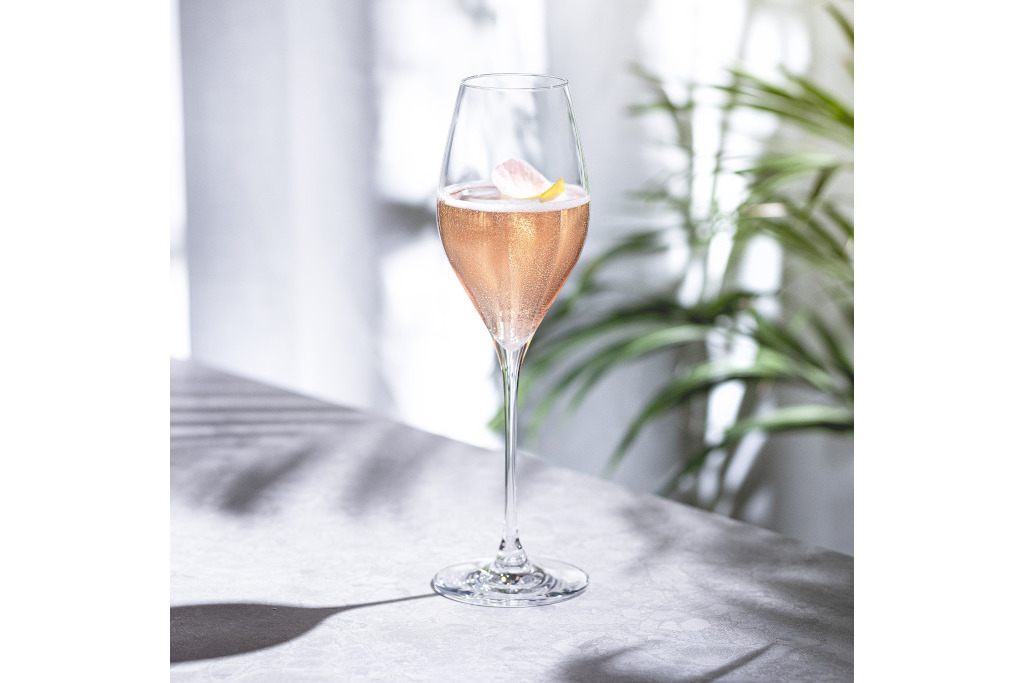 75ml Saicho Jasmine
75ml Rose Champagne
5 drops Rosewater
This Champagne-based cocktail oozes sophistication. Upgrade your usual glass of bubbly by adding Saicho's Jasmine green tea. Scented with jasmine blossoms, and topped up with a little rose water, this rosè champagne becomes a gorgeous floral and effervescent cocktail.
The Gibson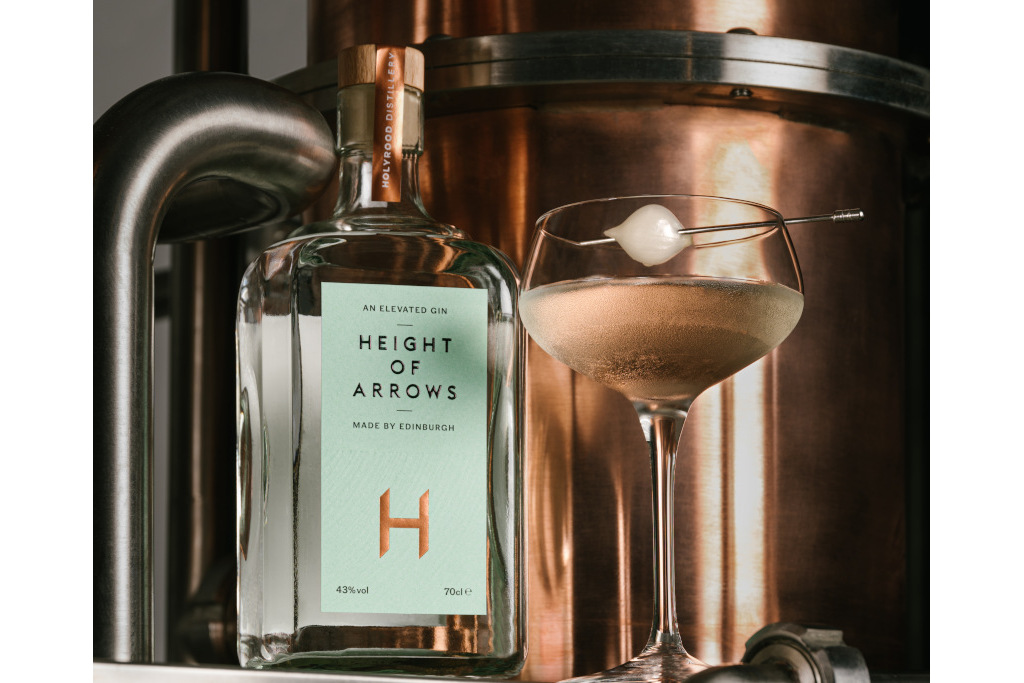 50ml Height of Arrows Gin
10ml dry Vermouth
Cocktail Onion
The Gibson is a delicious Umami and Christmassy twist on the martini. Add the newly launched Height of Arrows Gin, which focuses on juniper, sea salt and beeswax, to vermouth, shake together and serve in an icy cold cocktail glass with a garnishing of pickled onion.
Wintergroni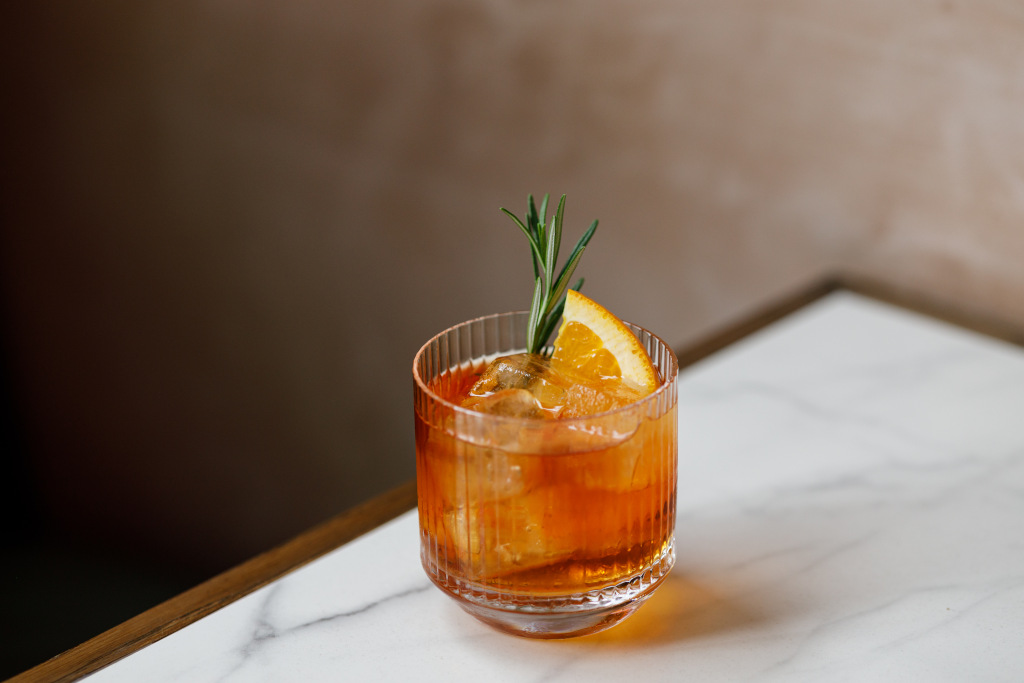 25ml Malfy Blood Orange Gin
25ml Amaro Montenegro
20ml Sweet Vermouth (we use Cocchi di Torino but any good sweet vermouth will do)
5ml Pino Mugo Liqueur (Italian pine liqueur, or a sprig of pine from your Christmas tree)
Fancy a seasonal twist on the negroni at home? Introducing Luca's Wintergroni. Simply add all the ingredients together in a glass with ice and stir to dilute, and then garnish with a slice of grapefruit and a sprig of pine or rosemary for that festive aroma. Or, if you fancy heading out for cocktails, they've also got it on their cocktail menu this December.
Grinch in a Cup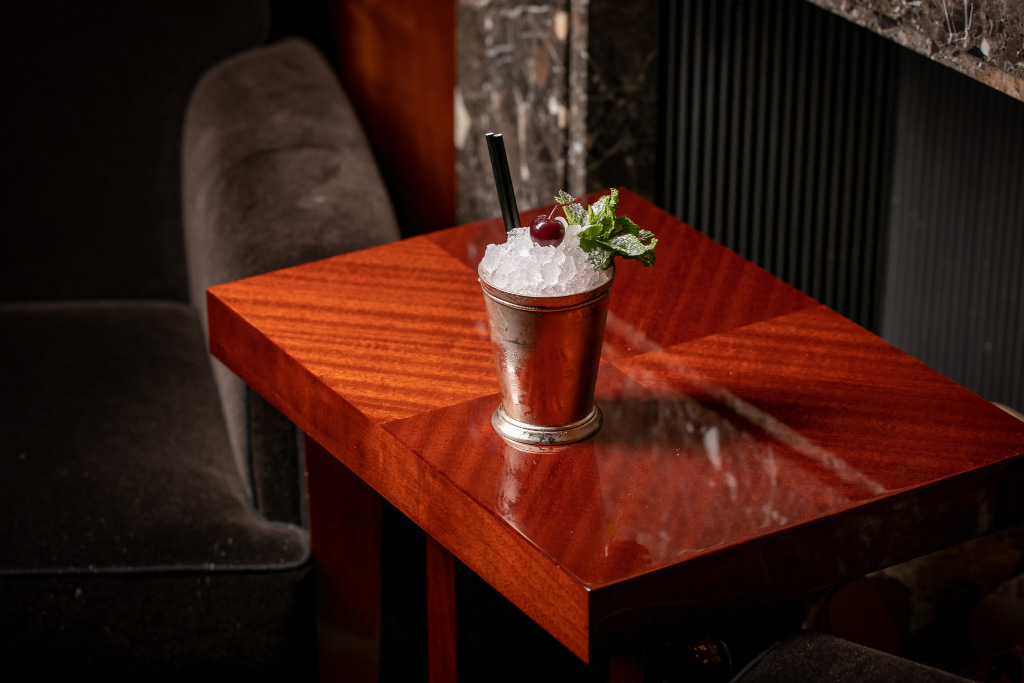 2 drops D.R. Harris bitters
1 tsp brown sugar
4 mint leaves
15ml Pineau des Charentes
60ml Maker's Mark bourbon
10ml Fernet Branca Menta
This minty, sugary and bourbon concoction will make put a smile on even the grinchiest of those who try it. Mix all the ingredients to a metal cup and gently stir, fill the cup with crushed ice and garnish with a few sprigs of mint, a cherry infused in Bourbon and a dust of icing sugar over the top. Or head to Le Magritte for a professionally made one.
Trou Normand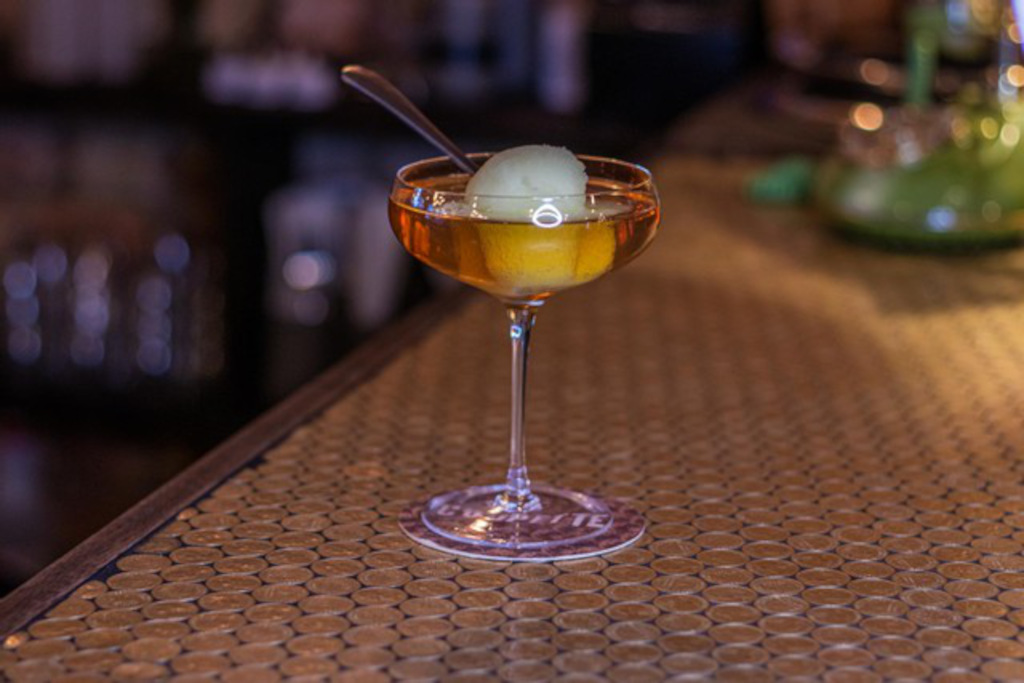 Apple sorbet
50 ml Coupette x Maison Sassy Calvados Fine
This delicious apple cocktail is perfect as a palate cleanser after a festive meal. Take one scoop of Apple sorbet and place in a glass, top with Coupette x Maison Sassy Calvados and serve with a spoon. Simple, but delicious. Or, why not head to Coupette for an evening of cocktails and have it made for you.
Chestnut Old Fashioned
1/4 ounce chestnut syrup
2 dashes angostura bitters
1 orange peel
2 ounces rye whiskey
Chestnut Syrup
1 cup cooked chestnuts
1 cup water
1 cup raw sugar
1 vanilla bean
1 tablespoon orange zest
2 ounces brandy
The smell of Chestnuts roasting on your open fire is so delicious, Oklava decided to make a cocktail out of it. They've made a festive version of an old fashioned sure to make you feel all warm and Christmassy.
First combine the chestnut syrup and angostura bitters and then very gently muddle the orange peel in. Add the rye whiskey and a scoop of ice, stir and then strain the cocktail into the serving glass over one large ice cube. Garnish with orange peel and serve.
For the chestnut syrup, combine 1 cup water, raw sugar, seeds from the vanilla bean and orange zest in a small saucepan. Bring to a boil and reduce to a simmer. Cook just until the sugar is dissolved then remove from heat and let cool completely and strain out the zest. Place 1 cup of roasted chestnuts in a clean sealable jar and pour the simple syrup over the chestnuts. Add the brandy and stir to combine completely. Transfer to the refrigerator and wait at least 5-7 days before using the syrup.
This one is a little more complicated – so feel free to skip making it and try it at Oklava
The Bitter Untwisted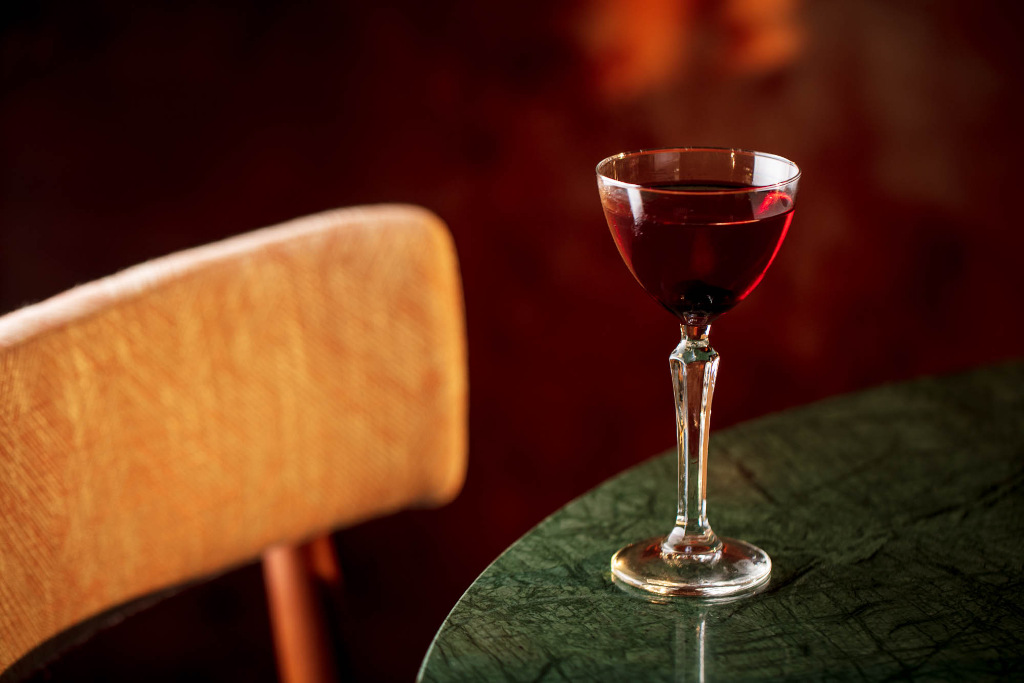 20ml – Grand Marnier
20ml – Woodford Reserve
20ml – Sweet Vermouth
5ml – Amaro Averna
This drink is the perfect festive and warming drink, why not snuggle up with it in front of the fire? Simply mix the ingredients together over ice for dilution, pour into a chilled glass and then garnish with a cherry. Perfect for a cosy night in or a festive drink out at Burnt Orange, if you happen to be in Brighton
Snowball Slushie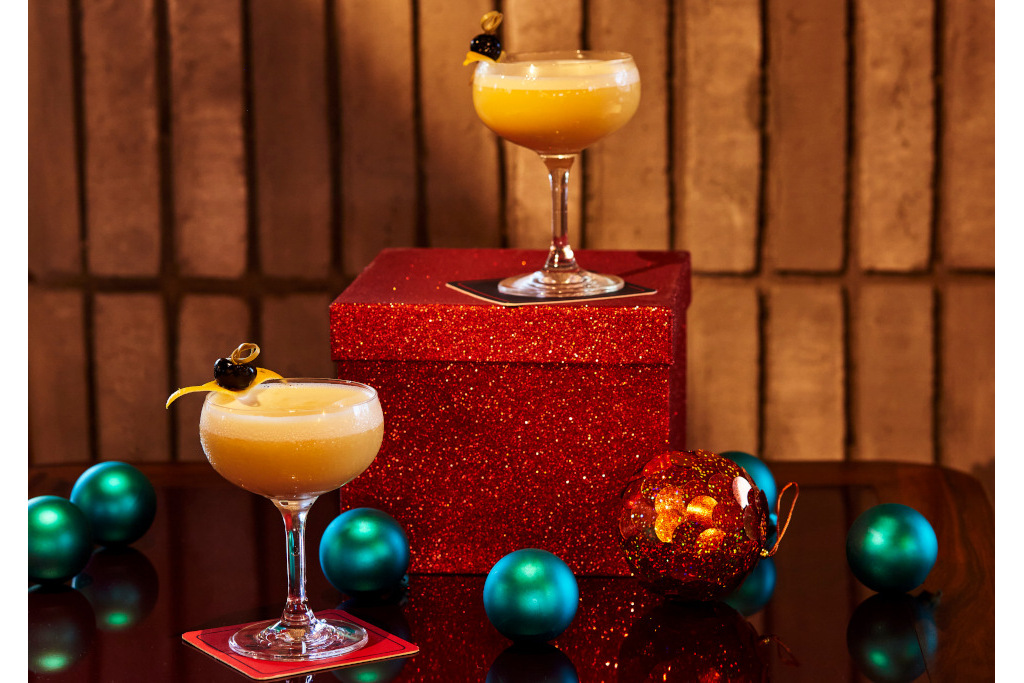 Head to The Standard London for their limited edition slushy cocktail with a festive twist.
READ MORE: London's Best Festive Menus
Mulled Wine Prosecco Slushy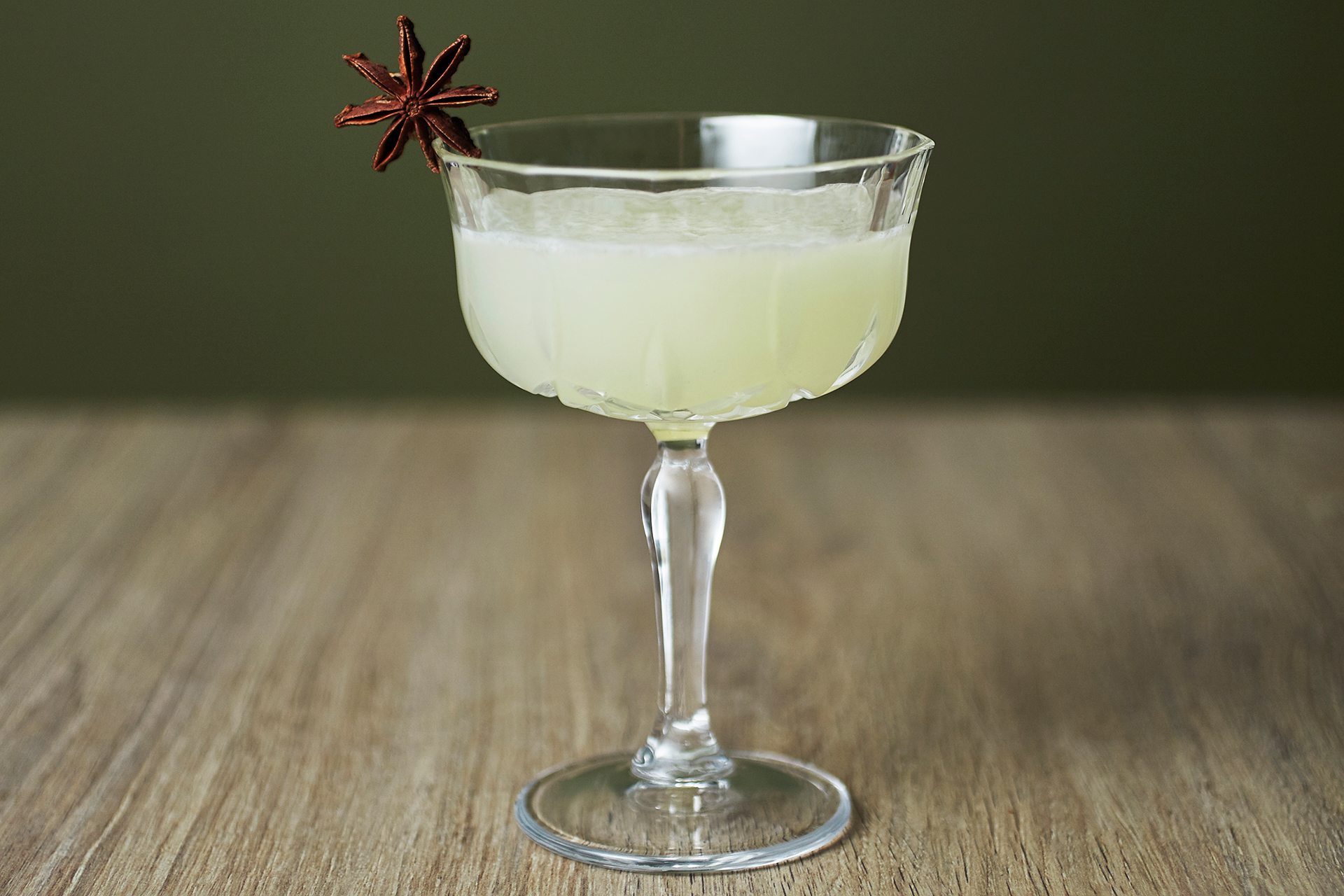 Another delicious slushy – but this time mulled wine flavoured. Combing cinnamon, star anise and orange flavours, Pastaio has added a festive twist to its signature Prosecco slushies. Head there to try one.