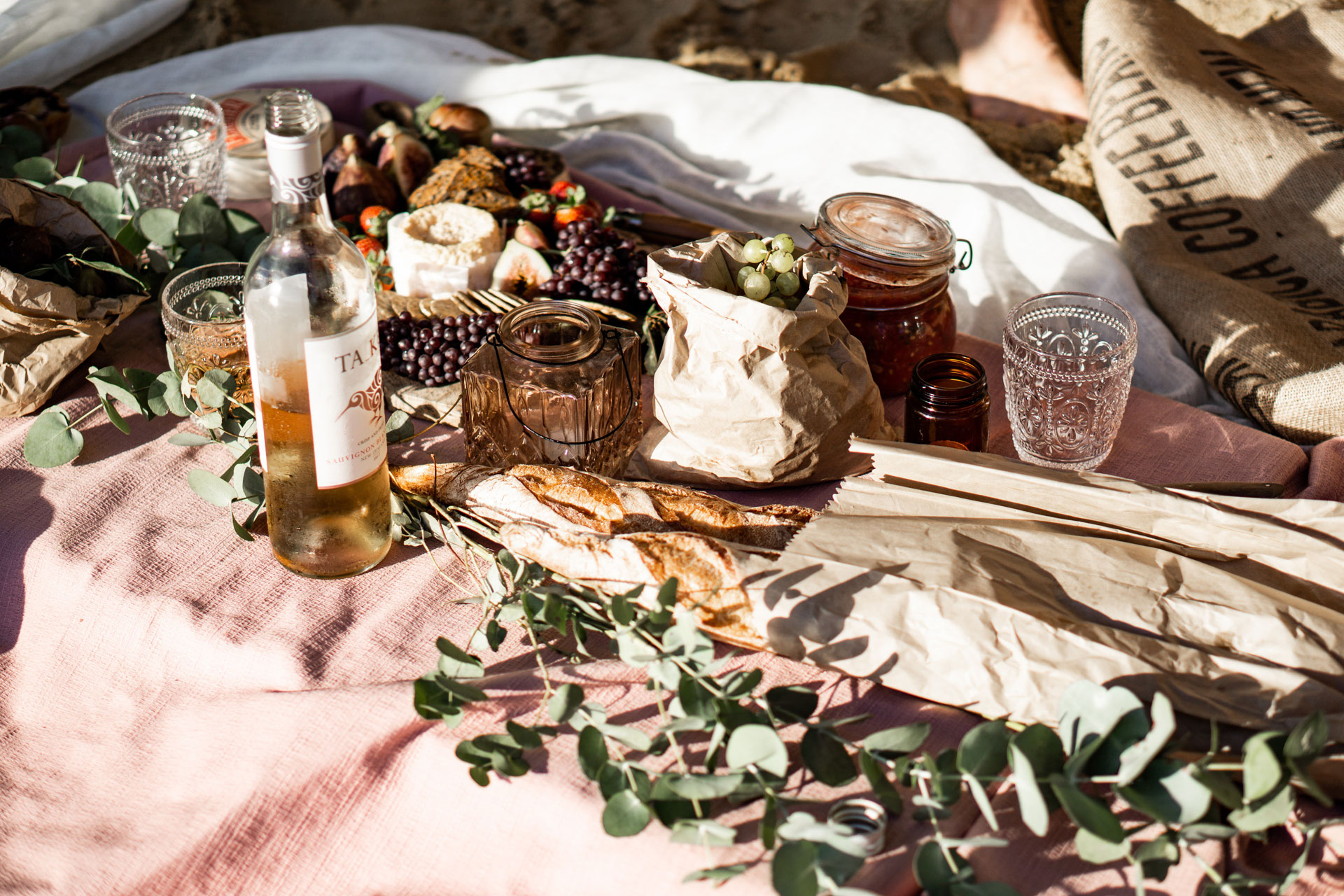 How To Have an Eco-Friendly Picnic
Yasmin Mills' green picnicking guide
With the sun finally arriving after a rather disappointing summer, it's time to celebrate with a picnic. But how can we make sure our outdoor feast isn't harming the planet? In her book, How To Eco Picnic, eco-event planner and founder of Ecofêtes Yasmin Mills explores how to host a green picnic – from zero-waste table settings to organic vegetarian recipes.
How To Have an Eco-Friendly Picnic
1. Think ahead
Dig out whichever hamper, basket or even tote bag you would like to carry your picnic in, so you have it ready for when an opportunity arises.
2. Don't panic and resort to plastic
Even if you decide on an impromptu picnic without a hamper available and have to empty the contents of your handbag to use it, resist the litter and style crime of putting your chosen treats into a plastic bag.
3. Putting together picnic food is only half the fun
If you put a little thought into your preparation you can bring theatre to the simplest al fresco meal. Filling your chosen hamper or basket ahead of time with vintage china plates, fabric napkins, real cutlery and glassware – rather than cheap throw away plastic and paper napkins – is not only greener, but far more elegant.
4. Accessorise
You can dress your eco-friendly picnic for a celebration in the same way you would a table at home. If you want to make your picnic a more glamorous event, lay it out on a popping-coloured vintage tablecloth with napkins in bold hues – reds, pinks, turquoise or gold. Even add a parasol or two. Not only do they look fabulous but they shade you and your picnic from the sun. Just bear in mind what you'll be able to transport.
5. Go eco-picnic-lite
If you don't want to carry real plates and cutlery, there are plenty of well- designed sustainable lightweight alternatives to plastic. Think bamboo plates, multi-coloured bowls made from wheat straw and coconut spoons that you can find online from retailers such as ecobravo.co.uk. If you don't want to carry a picnic rug or blanket, some beautiful fabric napkins can be enough to add an eco-lux touch to the smallest picnic and are greener than using throwaway paper ones.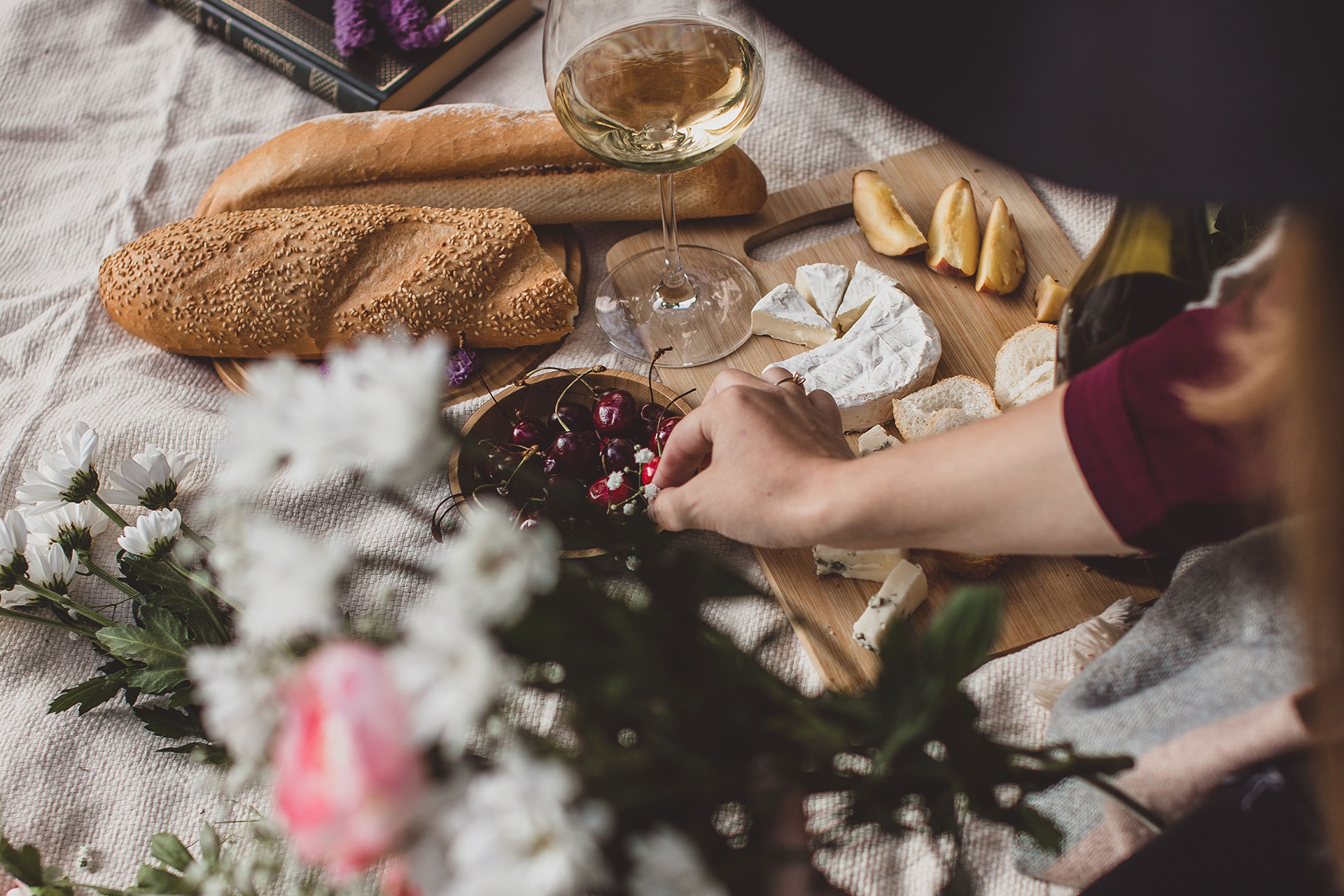 6. Think green
Being greener is about shifting your mindset a little when you shop for your picnic, even if you are in a hurry. Instead of grabbing a sugary fizzy drink in a plastic bottle, choose a drink in glass bottle, for instance.
7. Wrap with wax paper
Put some thought into what you want your eco-friendly picnic feast to be. It is so much greener and healthier to make sandwiches or salads yourself and put them in your picnic in reusable wrapping or containers.
For a litter-free picnic, I love to use wax wraps to wrap sandwiches and cakes from companies such as Beeswax Wraps and Rockett St George. Reusable wax wraps are a genius green invention. Easily washable, they come in many pretty designs so are not only better for the environment, but much more chic than ugly plastic packaging.
8. Avoid plastic tupperware
I like to put my picnic dishes into dual purpose containers, like vintage bowls or old jars, covered with brilliant re-useable silicone lids that you stretch over the top. Using the same ceramic or glass container to transport & serve your picnic food from saves space and looks so much more elegant than plastic tupperware.
9. Enjoy something new
As we've all been through strange times in recent years, the ceremony of a picnic can really lift spirits. It's a chance to share a little feast with your loved ones. So whether it's a family celebration or you're catching up with a friend you haven't seen for ages, why not try a new plant-based recipe or an organic wine.
How To Eco Picnic is available to purchase from ecofetes.com for £18, with all proceeds going to The Lady Garden Foundation.