Food and Farming with the Jefferies: Organic September
---
Meet our new farming columnists, John and Jenny Jefferies
In our brand-new column, husband-and-wife duo John and Jenny Jefferies will give us some insight into life on their south Cambridgeshire farm. John is a farmer, while Jenny is a food writer, having penned books like For The Love Of The Land. They're both passionate about British farming, and will share their expertise with C&TH on a bi-monthly basis. First up: why is Organic September so important? Plus a beef shin ragu recipe to make this autumn. 
Food and Farming with the Jefferies: Organic September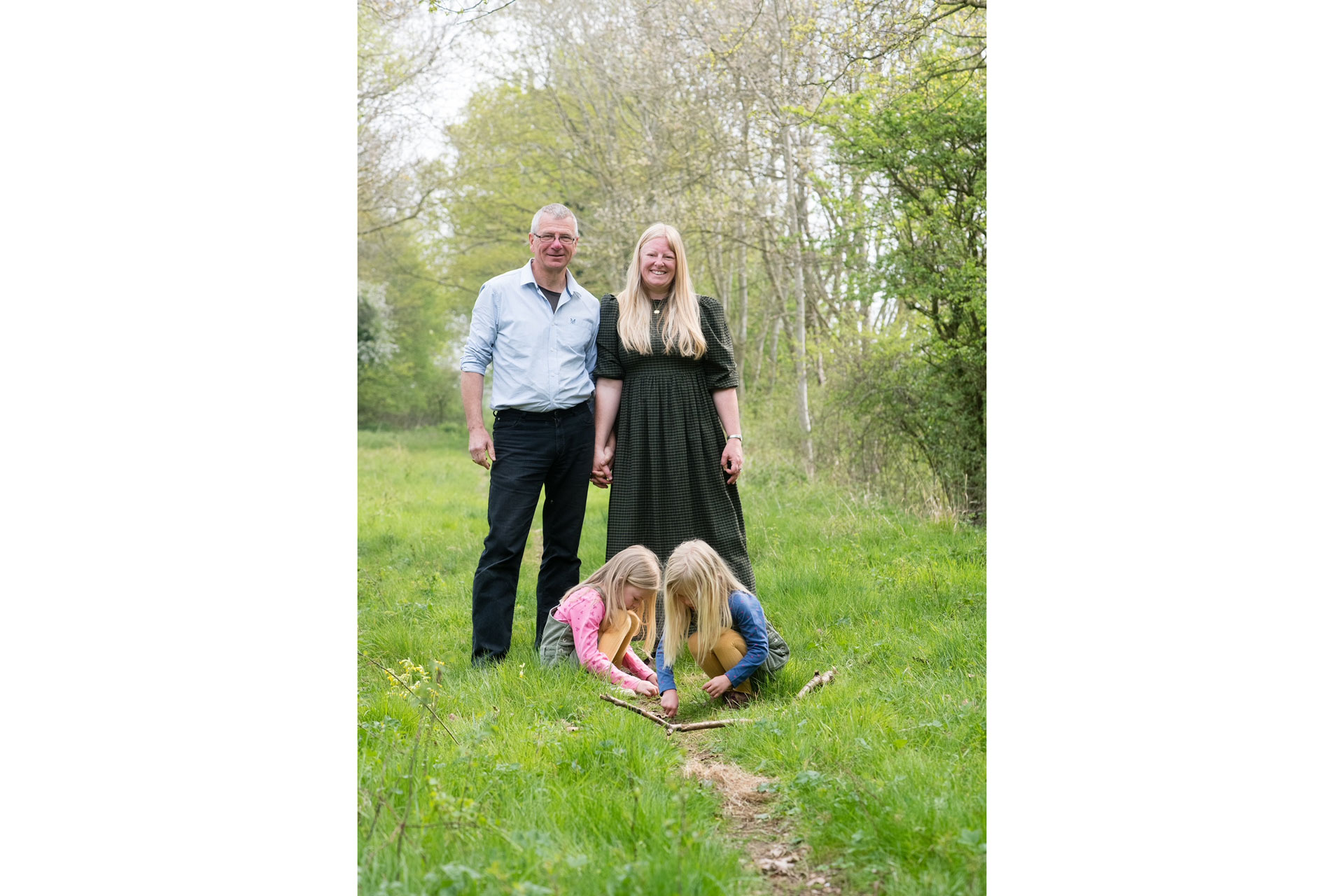 September celebrates the month-long campaign to raise awareness of organic food and farming, including supporting and improving biodiversity and wildlife, helping to reduce climate change and maintaining high standards of both animal welfare and our soil. Here, my husband John, and I highlight the importance of organic farming and share a delicious recipe from my debut cookbook, For The Love Of The Land, to celebrate. 
What are the benefits of organic farming?
Changing land from conventional to organic farming has a hugely beneficial effect on the environment. The first and most noticeable effect is upon insect populations. When insecticides are no longer used, the variety and number of insects increase greatly. Some of these are insect pests of crops, but others are the predators of these pests, so the farmer will seek to enhance the environment around the farm to provide habitats for these beneficial insects. This simple change kick starts nature: the food chains improve, from bottom to the top. The next steps are equally simple, such as introducing owl boxes to give a home for nature.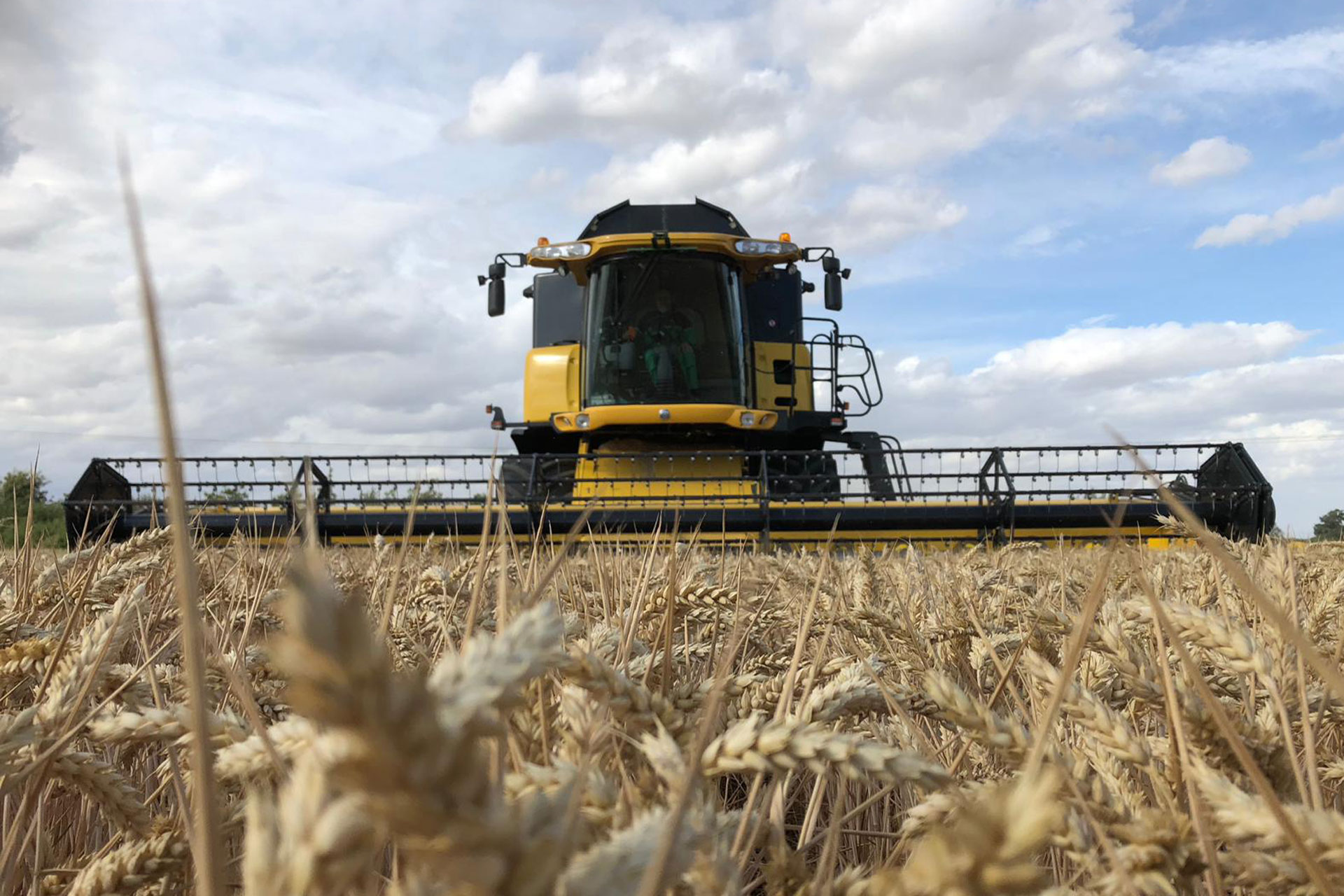 What are the challenges with organic farming?
Organic farming provides a number of challenges. A notable one is building soil fertility so that productive crops can be produced to the required standards for market. The conventional farmer simply does this by opening a bag of chemical nitrate fertiliser. But the challenge without this easy answer is to grow pulses (peas and beans work with soil bacteria to produce nitrates in the soil), use of crop rotations and to re-introduce livestock into the farming system. 
Crop rotations (growing different crops in sequence) are also the key to weed control. Frequently, in conventional farming, the same crop is grown year after year. This means that the same weeds, which tend to dovetail themselves into the cropping year by shedding their seeds before the harvest of the crop, become very prolific. These weeds then develop resistance to herbicides that are continually used to kill them. The way that this cycle is broken is to grow a different crop each season. 
Modern technology is being adopted and adapted by organic farmers. Satellite guidance systems are being married up to planting and hoeing machines so that weeds can be mechanically removed from growing crops with an accuracy of 1cm. However, the greatest tool an organic farmer has is his/her own innovation. 
The Soil Association Certification is once again collaborating with the Organic Trade Board to deliver a compelling and emotive Organic September campaign that asks everyone to 'listen to nature'. Nature verses nurture is not the fight anymore, and whether it be sustainable practices, regenerative agriculture, conservation or organic farming, it's all about working with nature and not against it. Organic farm produce need not be expensive, so encourage yourself to buy local, to buy seasonally, to buy sustainably and above all to buy British. 
Paddy Hoare at Fir Farm in Lower Swell in the Cotswolds, for example, says: 'Our organic methods and innovative practices work in harmony with nature to enhance biodiversity, improve soil fertility and conserve the environment while growing highly nutritious food without diminishing our natural capital.'
This month we share with you their delicious and organic recipe for beef shin ragu with gremolata. Paddy describes it as: 'a family favourite at Fir Farm. Beef shin is one of the cheapest cuts and requires patience, but the result – melt-in-the-mouth shreds of meat in a rich sauce – is well worth the wait. A zingy gremolata cuts through the richness and makes it a year- round winner. This freezes brilliantly so double up.'
Enjoy! 
Recipe: Beef Shin Ragu With Gremolata 
Serves 6 – 8
Ingredients:
800g Fir Farm beef shin

Splash of olive oil

Sea salt and freshly ground pepper

50g butter, plus an extra knob

2 carrots, grated

2 sticks of celery, finely chopped

2 onions, peeled and finely chopped

4 cloves of garlic

3 anchovy fillets

2 tbsp tomato purée

1 bouquet garni (bay leaves, rosemary and thyme)

300ml red wine

500ml Fir Farm beef bone broth, or good quality beef stock

400g pappardelle pasta Shaved Parmesan, to serve
For the gremolata
2 lemons, zested and juiced

2 cloves of garlic

Big handful of flat leaf parsley 2 tbsp olive oil

3 anchovy fillets
Method:
Preheat the oven to 180°c or 160°c fan. Bring the beef shin to room temperature then pat dry, rub with olive and season generously. Put a casserole dish on the hob to get really hot, then sear the shin for 3 to 4 minutes on each side to brown and seal the meat. Take it out the pan and set aside.

Turn the heat down, melt the butter in the dish then add the carrots, celery and onions. Cook for 5 minutes until softened then add garlic, anchovies, tomato purée and bouquet garni to cook for a minute. Add the wine and turn up the heat to bring it to the boil, then stir in the broth or stock. Place the beef shin back into the dish along with any resting juices. Bring the liquid back to the boil, then put the lid on and pop the ragu into the oven. Reduce the temperature to 160°c or 140°c with fan and cook for 3 hours 30 minutes.
For the gremolata
Put all the ingredients into a food processor and whizz a couple of times to combine everything. Alternatively, place it all on a large board and chop until combined, then add the lemon juice.

Cook the pasta according to the packet instructions in boiling salted water, drain and add the knob of butter.

Shred the beef in the ragu with a couple of forks, taste and season. Serve tossed with the pappardelle and topped with a good drizzle of the gremolata and some Parmesan.
Find out more at jennyjefferies.co.uk
READ MORE
10 Easy Organic Swaps To Make This September / What is Organic Food?