Chocolate lovers rejoice; Fortnum & Mason has relaunched its beloved confectionery department within the 18th Century Piccadilly flagship store, renowned for its luxury gifting, first-rate food and decadent afternoon tea.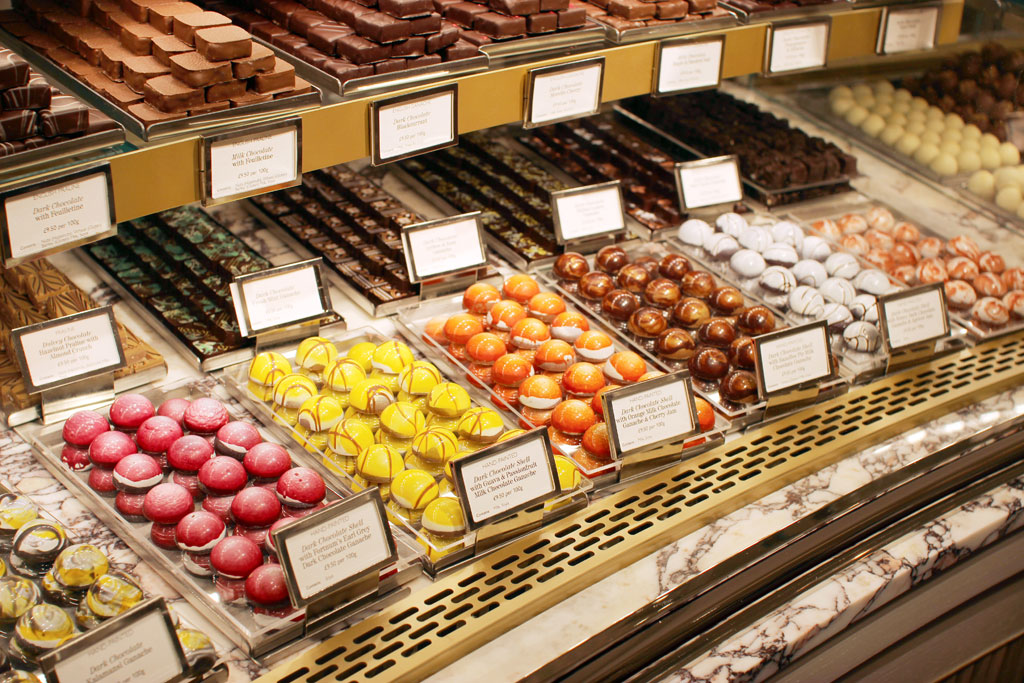 For years, visitors have been overwhelmed by the grandeur of the opulent retailer's gourmet chocolate offerings and confectionery section. Chocolate has been a luxury staple of the department store for more than 160 years; the company is renowned for being the first drinking chocolate traders in the 1860s and the first to supply the country with the ingenious flavour of ruby chocolate.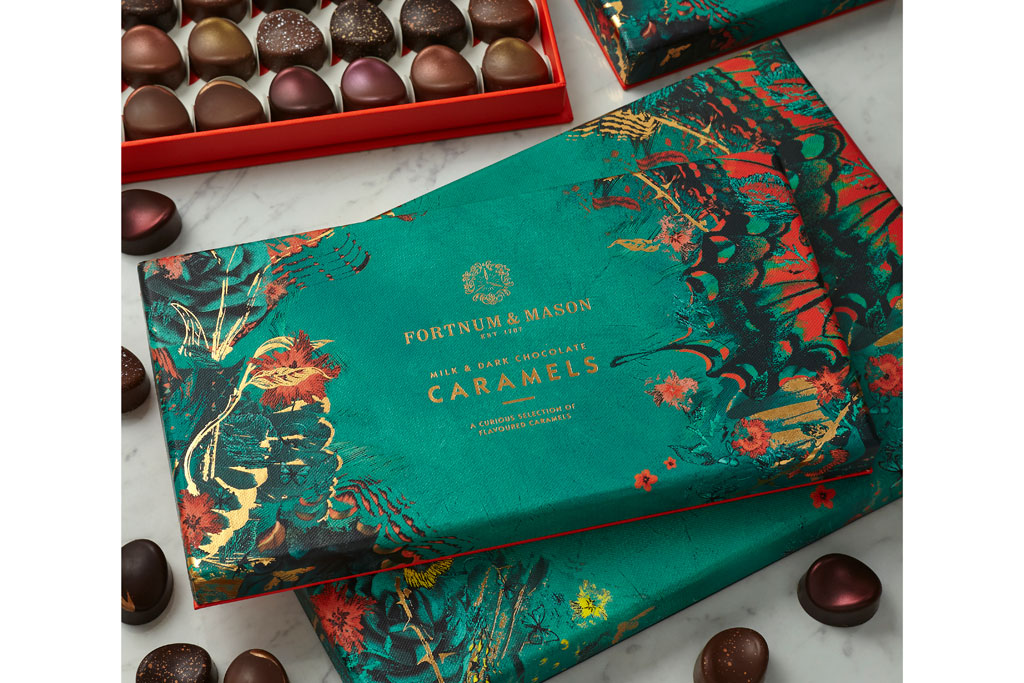 The legacy continues with the revive of their sweet division, which features an impressive selection of over 500 varieties of chocolate, inclusive of flavours exclusive to Fortnum & Mason – rose and violet, Kent honey, and royal blend – as well as an array of global-inspired creations. Whatever you desire, be it dark, milk, citrus or salted, you're bound to find it in the re-envisioned immersive store.
Indulge in delicious drinking chocolate from the department's five new single origin varieties, each produced to the highest quality within England, where glorious chocolatey liquid will pour from the Willy Wonka-esque pipes of the hot chocolate station.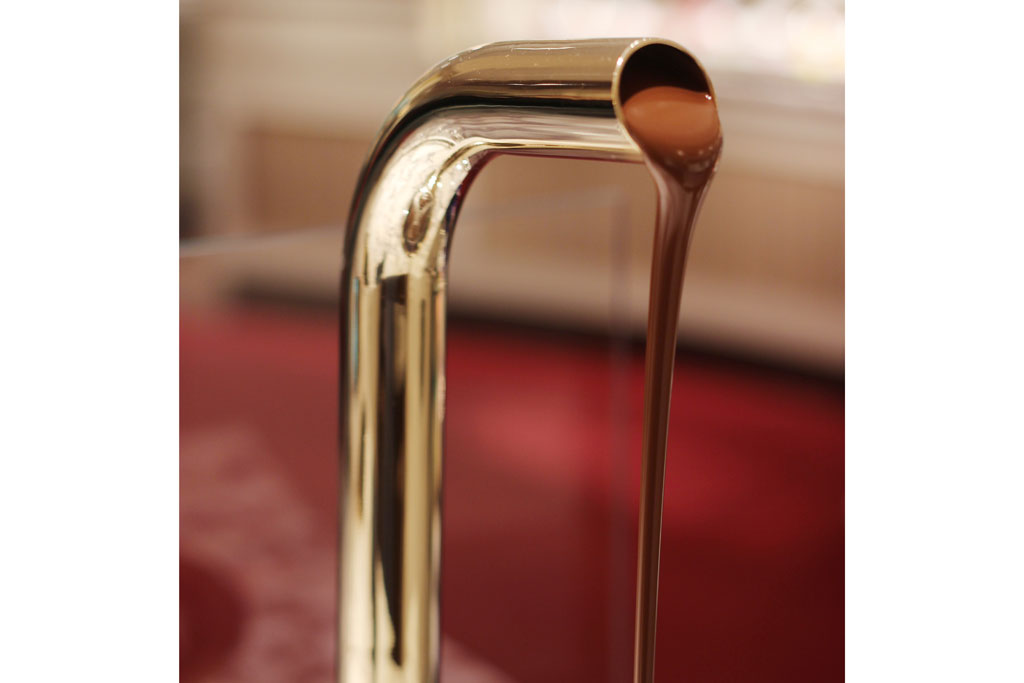 The store has also launched an innovative and charming 'loose chocolate' counter, where you'll find a magnificent array of 300 petit fours, from truffles to marzipan, chocolate bark and delicious dragees, all perfectly arranged in a traditional and palatial-style display. Bold new flavours and selections of caramels, pralines and ganache – all hand-decorated and placed within beautiful keep-sake boxes – have also emerged, such as dark chocolate with sweet pomegranate and hibiscus ganache, and milk chocolate rose caramel which boasts delectable floral notes.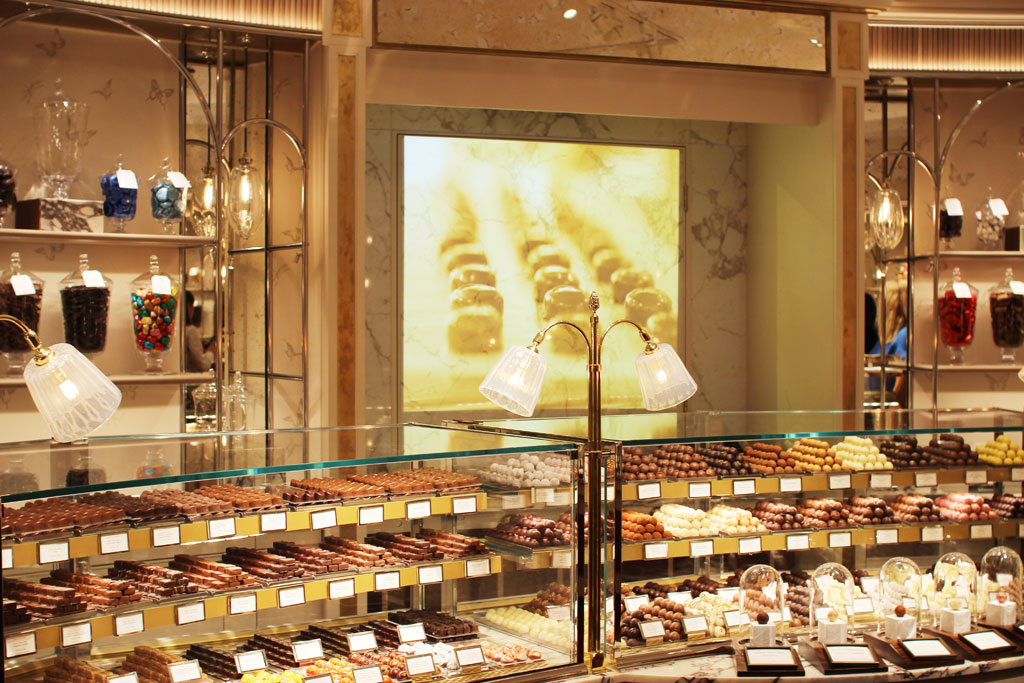 Perhaps the most eccentric flavour of them all, a new Heinz Baked Beanz-style chocolate has been unveiled with the relaunch. Fortnum & Mason were in fact the first retailer in the country to purchase the beloved canned goods back in 1886, so the unconventional confection seems pretty apt.
If you're a true chocolate or Fortum's enthusiast, be sure to enter their celebratory competition and write an original short story inspired by one of the indulgent 'books' from their fantastic Chocolate Library. The prize? A luxury hamper comprising the entire chocolate library collection. Where do we sign up?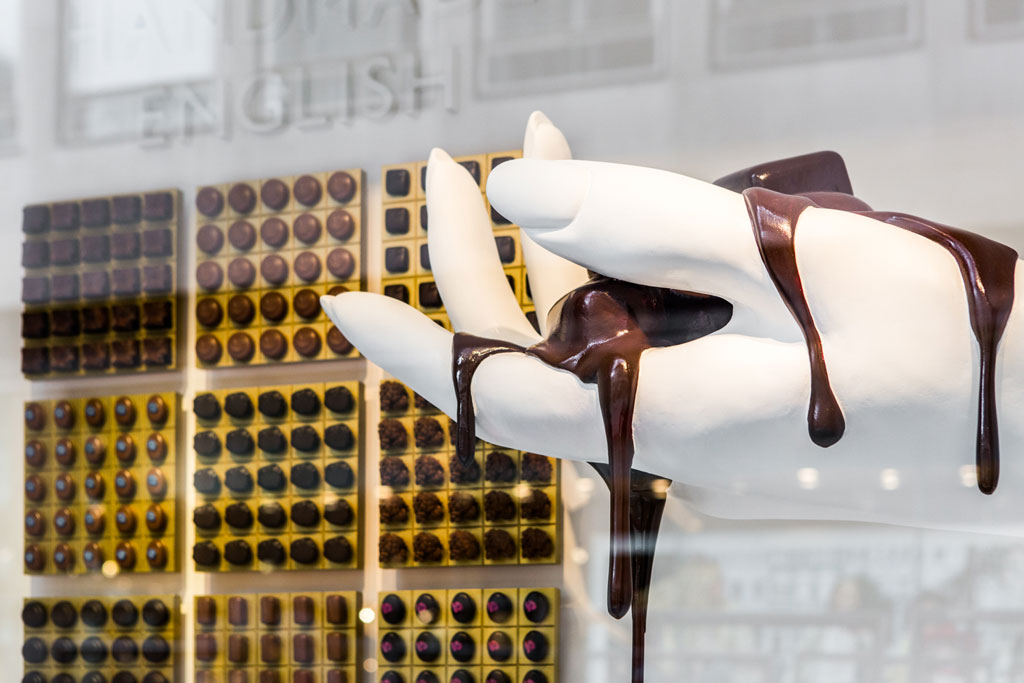 Zia Zareem-Slade, Fortnum & Mason's customer experience director said: 'At Fortnum's, we're in the business of delivering a sense of pleasure. With all the boldness and creativity which has defined our brand, products and services for centuries, our vision for the new confectionery department encompasses a commitment to providing extraordinary experiences for our customers.'
Visit the Piccadilly Store in St. James's to experience the splendour for yourself. 
READ MORE: 
Where to get Your Sweet Fix in London | The Best Chocolate Shops in London
---