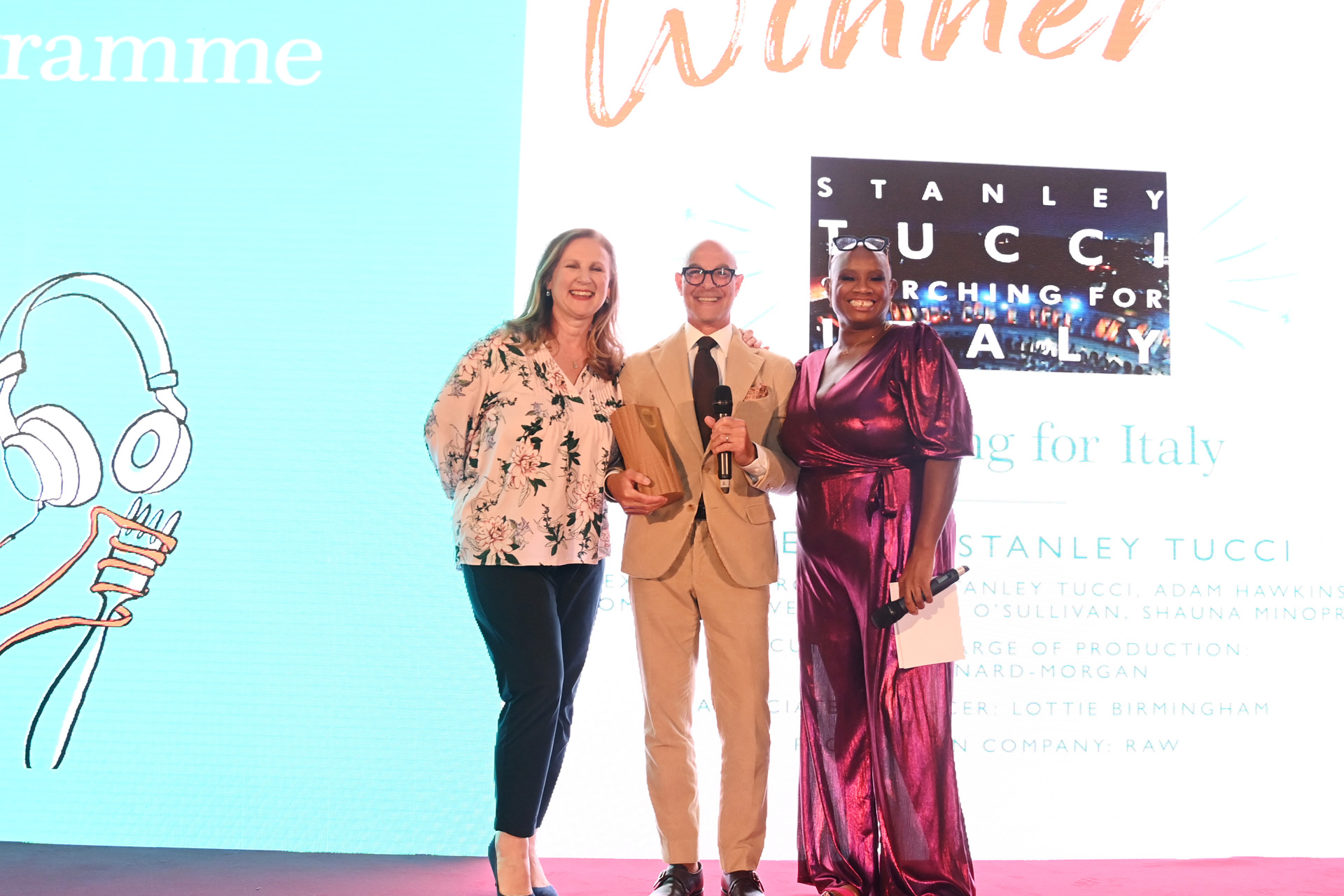 The Results Are In: Fortnum & Mason Food and Drink Awards 2023
---
Showcasing the very best of London's gastronomic scene
An evening of culinary delights from the London food and drink scene, Fortnum & Mason held its annual awards at The Royal Exchange last week. So who scored gold?
The Results Are In: Fortnum & Mason Food and Drink Awards 2023
The most prestigious foodie awards in London, the movers and shakers gathered for an evening of glitz, glamour, awards, and of course, plenty of F&M Blanc de Blanc Champagne. It was a time for emerging writers, publishers, photographers, broadcasters, personalities to come together to celebrate the industry and champion one another's achievements. The winners were selected by an independent panel of expert judges including Clare Finney, Emma Inch, Honey Spencer, Jimi Famurewa, Joel Harrison and Tim Hayward.
And when it came to the ceremony, it was presented by new host, chef and broadcaster, Andi Oliver alongside awards judging panel chair, Angela Hartnett OBE who were giving winners a bespoke trophy, created by eco-parametric architects Mamou-Mani. It wouldn't be a F&M Awards without some notable guests, and they came in the form of Yotam Ottolenghi, man of the moment Stanley Tucci, Dame Mary Berry, Si King and Dave Myers (AKA The Hairy Bikers), Matt Tebbutt, Asma Khan, Rick Stein, Ravneet Gill, and Claudia Roden.
The Winners: Fortnum & Mason Food and Drink Awards 2023
FOOD BOOK: Red Sauce Brown Sauce: A British Breakfast Odyssey by Felicity Cloake, published by Mudlark, (HarperCollins)
Writer, Felicity Cloake, won Food Book of the year for Red Sauce Brown Sauce which follows her adventures, by bicycle, in an expedition to uncover the great British breakfast. 
DEBUT FOOD BOOK: Breadsong: How Baking Changed Our Lives by Kitty & Al Tait, published by Bloomsbury
The judging team were wholehearted in their praise for the Debut Food Book winner, Breadsong. Part memoir, part cookbook, father and daughter duo Al and Kitty Tait are behind the title, which tells the redemptive story of Kitty's path from depressive withdrawal to finding the healing power of breadmaking.
COOKERY BOOK: West Winds: Recipes, history and tales from Jamaica by Riaz Phillips, published by DK
Growing up in London and now living in Berlin, food writer Riaz Phillips is passionate about celebrating the familiar Caribbean food of his childhood while also demystifying new and unknown ingredients for home cooks from around the globe. In this vein, this title celebrates Jamaican culture, cuisine, and history with 120 traditional dishes that are influences by his memories.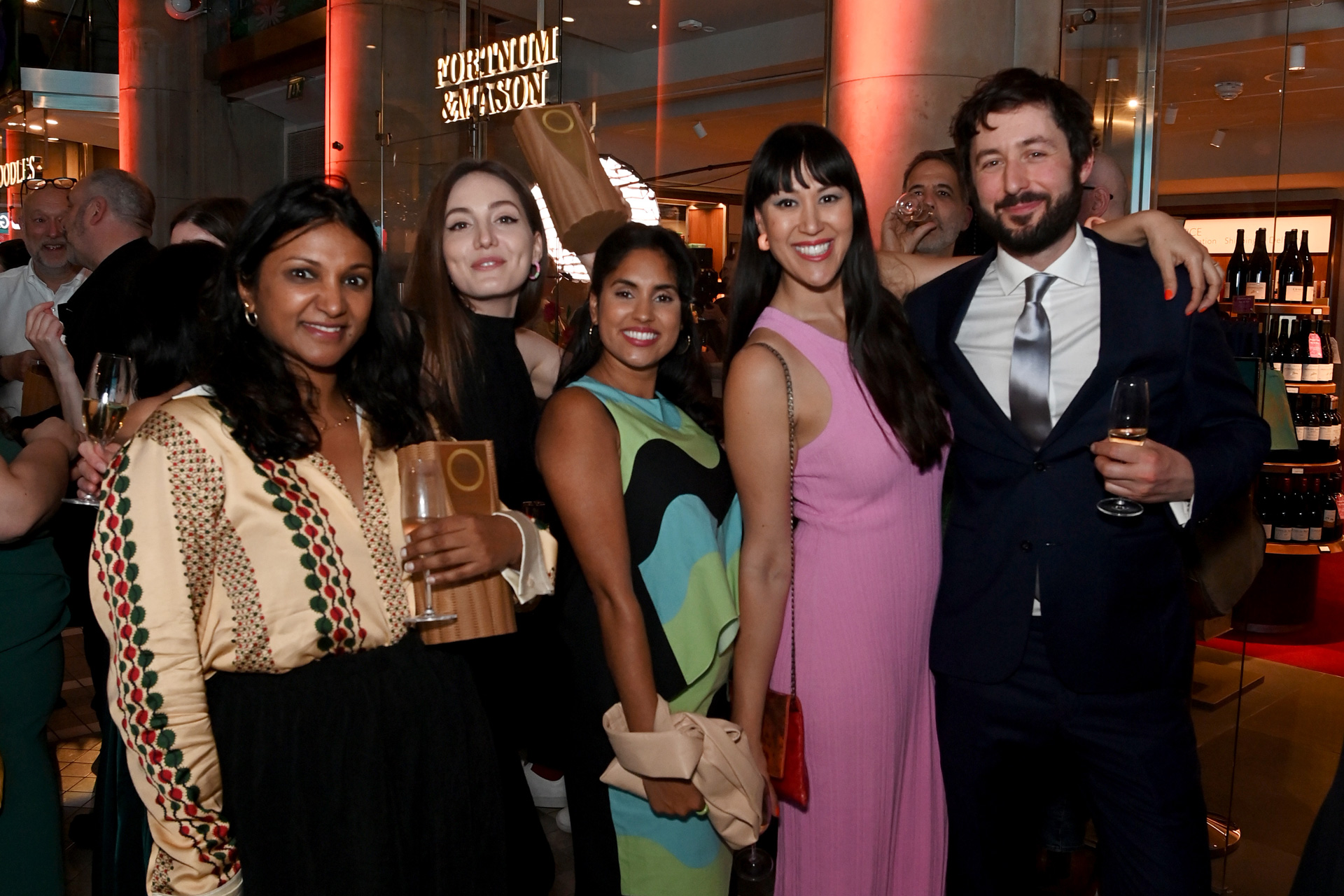 DEBUT COOKERY BOOK: Rambutan: Recipes from Sri Lanka by Cynthia Shanmugalingam, published by Bloomsbury
Debut Cookery Book went to writer and restaurateur Cynthia Shanmugalingam, for Rambutan, her joy-filled love letter to Sri Lanka, with tender family stories of the island.
DRINK BOOK: Holy Waters: Searching for the sacred in a glass by Tom Morton, published by Watkins
The Drink Book of the Year went to Tom Morton for Holy Waters which explores the links between faith and alcohol, spirits and the spiritual. His book takes him on a journey to the heart of whisky, sake, rum, champagne, beer, mead and a variety of wines.
DEBUT DRINK BOOK: Wild Brews by Jaega Wise, published by Kyle Books (Octopus)
Debut Drink Book winner was awarded to head brewer at East London's Wild Card Brewery and presenter of Amazon Prime's Beermasters, Jaega Wise for Wild Brews. She's one of the UK's leading experts in wild fermentation and her book explains the science behind the brewing process as well as sharing recipes to give it a try at home, from brewing to bottling. 
COOKERY WRITER: Fliss Freeborn for work on Student Cuisine for the Gloomy Teen
Fliss Freeborn was awarded Cookery Writer of the year for her work in Student Cuisine for the Gloomy Teen. Mark 27 July in the diary, as she has a recipe book out too – Do Yourself A Flavour.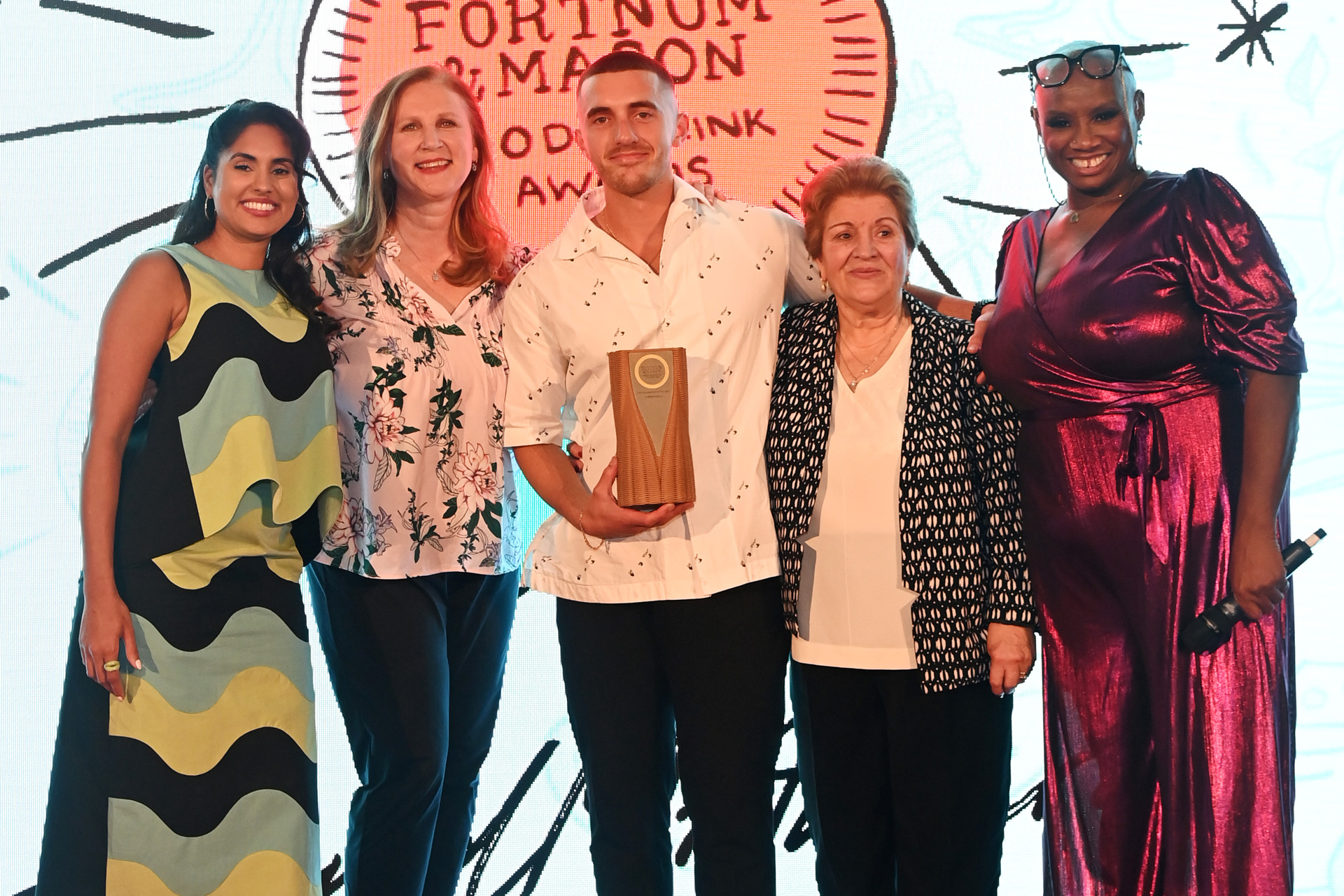 FOOD WRITER: Bee Wilson for work in The Guardian and FT Weekend Magazine
Food Writer went to British food writer, journalist, and author Bee Wilson for her poignant work in FT Weekend Magazine. When she's not writing she's campaigning for food education through the charity TastEd.
DRINK WRITER: Will Hawkes for work in Pellicle Magazine
Drink Writer went to Will Hawkes for his work in Pellicle – a magazine that's dedicated to beer, wine, cider, food and travel, and the joy we find within these cultures.
RESTAURANT WRITER: Joanna Taylor for work in ES Magazine
Joanna Taylor received the Restaurant Writer award for work in ES Magazine.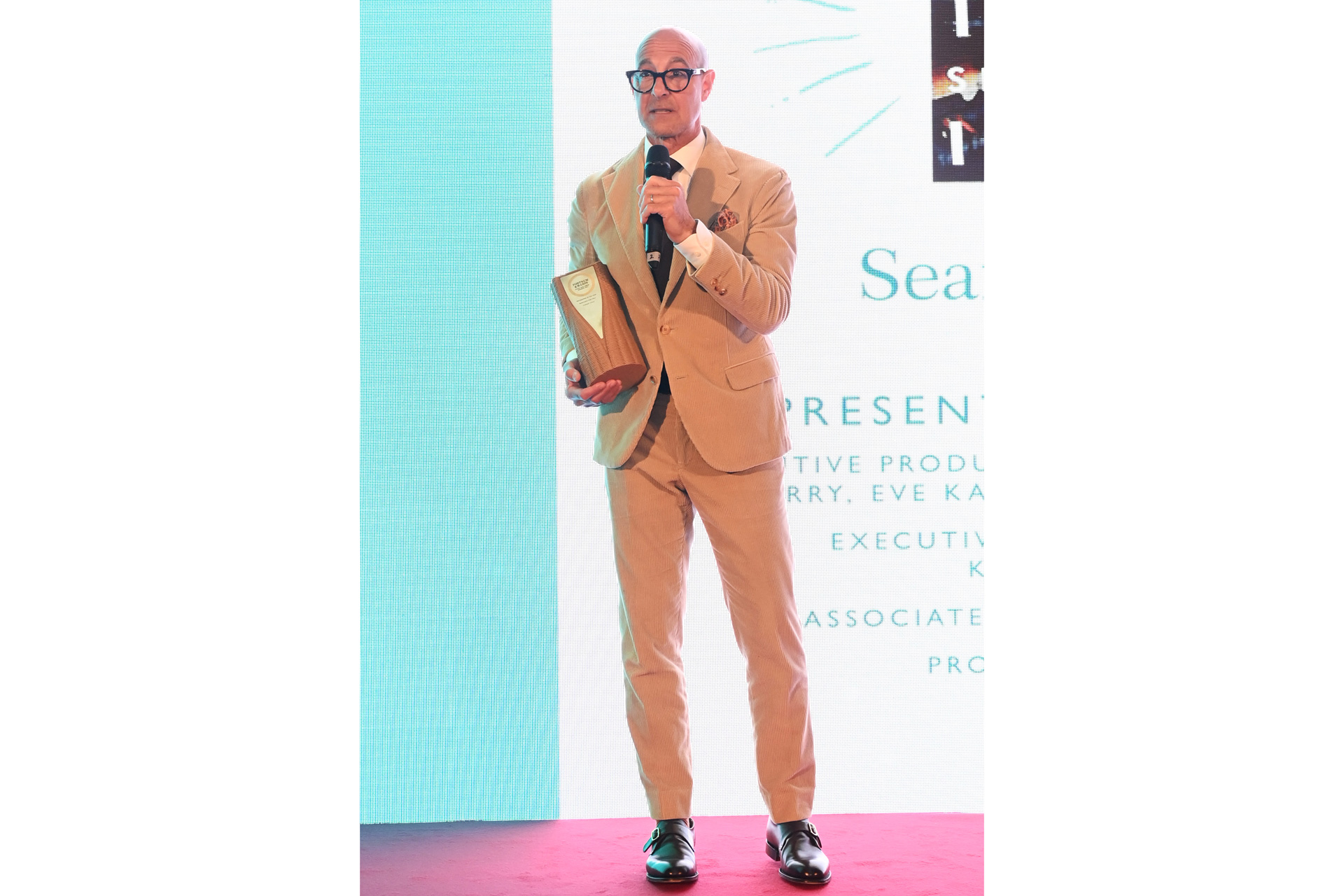 PROGRAMME: Searching for Italy presented by Stanley Tucci, Production Company: RAW
The evening featured Stanley Tucci as Searching for Italy picked up an award for Best Programme, which showcases the travels of Tucci across Italy to discover the secrets and delights of the country's regional cuisines. 
AUDIO: Blasstal, A podcast by Lecker. Presented and produced by Lucy Dearlove and Katie Callin
The Audio category was won by Blasstal, a podcast about food and folklore on the Isle of Man presented and produced by Lucy Dearlove and Katie Callin.
PHOTOGRAPHER: Kim Lightbody
Kim Lightbody took home the Photographer award. Her atmospheric images have been used by leading publishing houses and brands, as they perfectly capture the essence of food and drink, restaurants, travel, as well as craft and interiors. 
FORTNUM'S SPECIAL AWARD: Food for Life: The New Science of Eating Well by Tim Spector. Published by Penguin Random House
A Fortnum's Special Award went to Professor Tim Spector for his pioneering work bringing the science of food to the widest readership. Food for Life draws on a decade of cutting-edge research to provide an empowering and insightful guide to how we should eat for our health and for the health of the planet.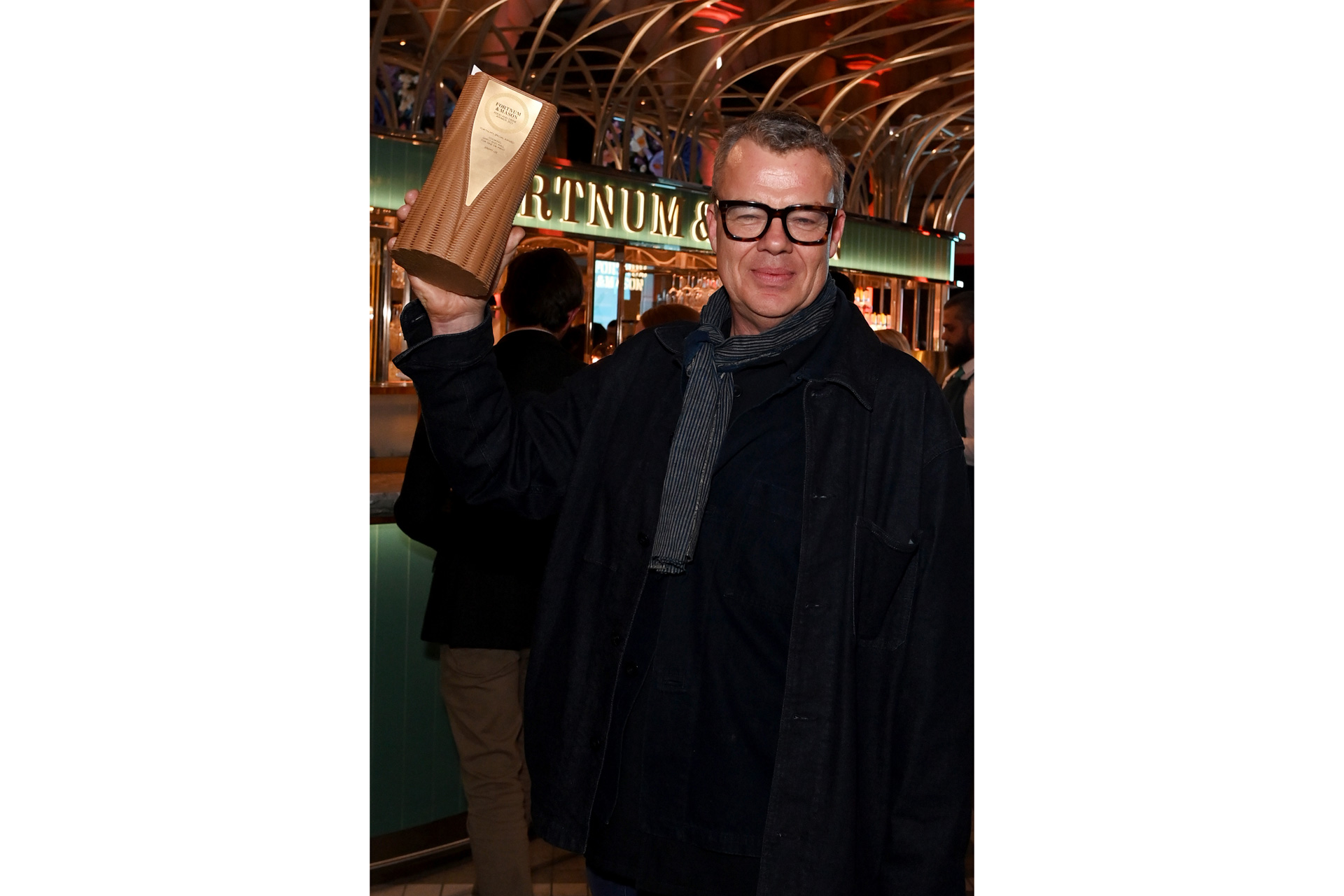 FORTNUM'S SPECIAL AWARD: COOKING: Simply and Well, for One or Many by Jeremy Lee. Published by 4th Estate
A second Fortnum's Special Award went to legendary London chef Jeremy Lee for COOKING: Simply and Well, for One or Many. Lee has been one of the treasures of the UK restaurant scene for many years and his long-awaited book includes recipes, sweet illustrations and heartfelt stories of a cook's life and inspirations.
DIGITAL CREATOR OF THE YEAR: Giuseppe Federici 
The Digital Creator of the Year went to Giuseppe Federici, also known as @sepps_eats, whose millions of followers enjoy his plant-based content on TikTok and Instagram, many of which he films with his nonna (and of course, she was there too!)
PERSONALITIES OF THE YEAR: Si King and Dave Myers (a.k.a. The Hairy Bikers)
Saturday Kitchen's Matt Tebbutt presented The Hairy Bikers with the trophy for Personalities of the Year, and this was for the second year running. 
See more on fortnumandmason.com
Featured image: Natasa Leoni