It's been several years since goat was heralded the new meat we should all be eating, with chefs and restaurateurs extolling the virtues of its tender, lean cuts. But while consumers have been slow to really 'go goat', celebrity chefs such as Jamie Oliver are pledging their support for a new drive to popularise kid meat (a phrase you would never expect to read…). This 'Goatober' we tell you where you should go to find the best goat dishes in London. We've also got a delicious goat recipe for you to try at home, too. 
Goat Meat: What is all the bleatin' fuss about?
Goat meat is low in fat, it contains less cholesterol than chicken and more iron than beef – we're not even kidding. What's more, farmers say it's "ethically bulletproof", with around 30,000 male goats born into the British dairy industry every year being killed soon after birth.
No wonder many of the hip London restaurants are getting on board with this sustainable meat. Neil Rankin's latest offering Temper London has goat meat on the menu, while Ceviche, the Peruvian specialists have a dedicated goat menu launching in February. So, this could be the year goat goes mainstream. As Nick Stokes of Borough Market's 'Gourmet Goat' says: 'Free-range, tasty, good for you – what more can you ask?'
Best places to eat goat in London
Jenny Warner is head chef of Cubitt House's The Thomas Cubitt gastropub in Chelsea, SW London. Jenny's signature dish is a slowly stewed Trecorras Farm, kid goat pie with whole grain mustard mash, fennel and goats curd gravy, served exclusively at The Thomas Cubitt throughout the month of October. n addition, to spread the Goatober cheer, Cubitt House is offering anyone who can prove their name is Bill, Billy or William a complimentary glass of Billecart Champagne or pint of beer across all their venues during October as well as one of Jenny's delicious pulled goat croquettes. Not bad, right? 
The Michelin starred Indian restaurant, Gymkhana has been championing goat meat from the start. On the menu is a Kid Goat Methi Keema which for those of you who don't know is a mince goat meat and fenugreek spiced kebab. Sounds delicious doesn't it? If you can't make it to the London restaurant, try the recipe below.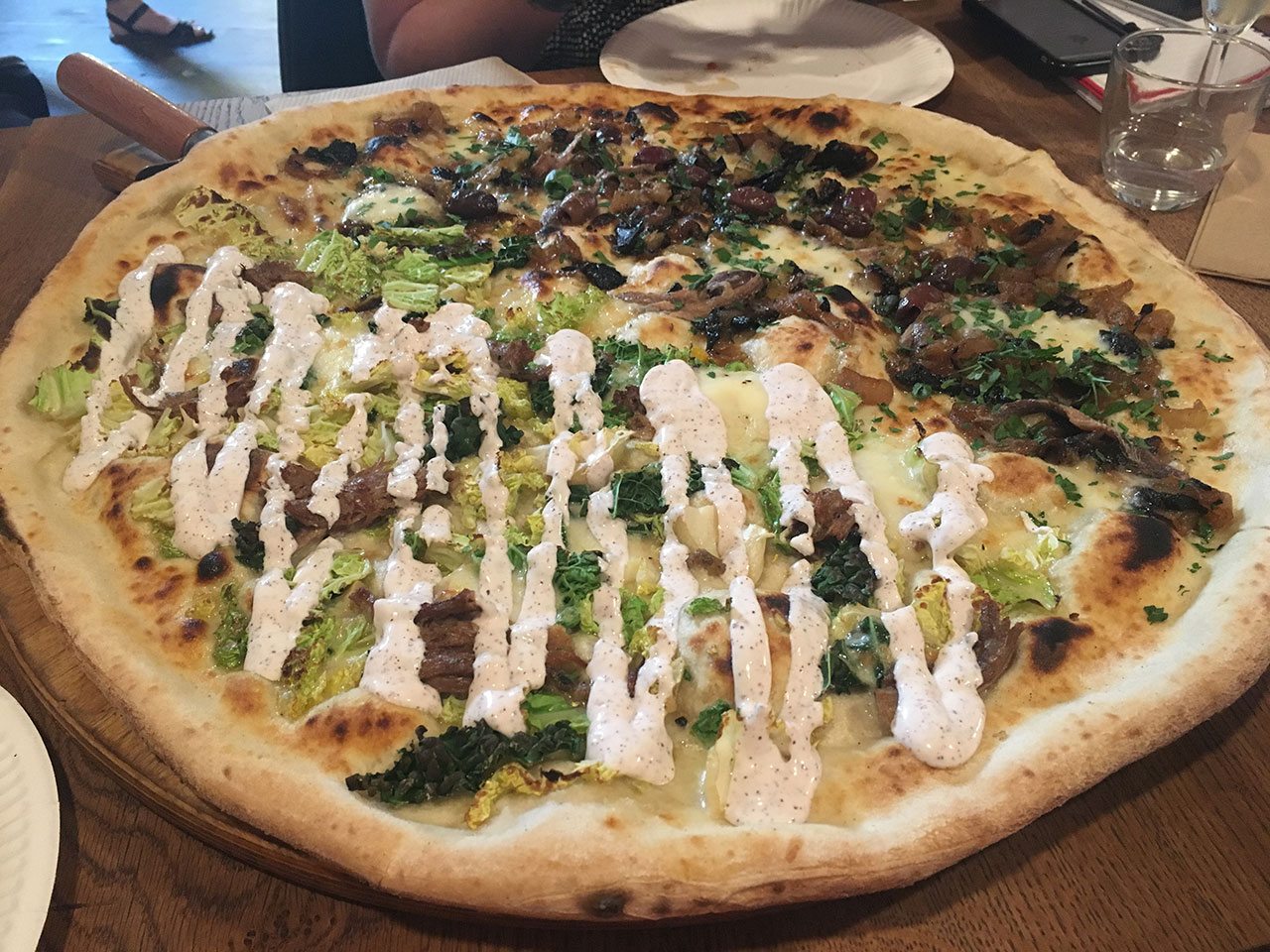 Homeslice has a delicious seasonal and ever changing menu which isn't afraid of using more obscure meats like goat, oxtail and vension. Check an eye on the menu for their next goat offering…
Soho's sensational Smoking Goat is as you would expect from the name, a big fan of goat meat. You can share a whole smoked goat shoulder for just £17.
If you'd rather try goat at home, try this recipe from Gymkhana.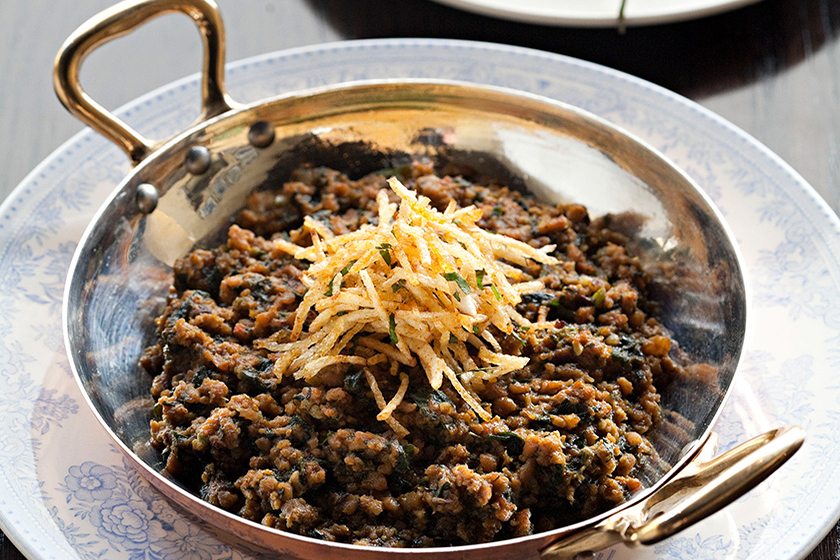 This February, Ceviche the Peruvian restaurant (with locations in Soho and Shoreditch) launched a goat menu. There was a special Goat Masterclass, where guests were given the opportunity to work alongside Executive Chef Vito Reyes, and learn the secrets behind traditional Peruvian goat butchery. 
Students were taught how to sustainably utilise all parts of the goat, from nose to tail and the best techniques for seasoning, preparing, and cooking goat meat, in order to make the most of its delicate flavour.
Following the butchery, guests sat down to a roast goat feast with dishes such as Seco de Cabrito, beer braised lamb served with coriander rice and fava beans; Cabrito al Horno, roasted goat in a Peruvian spice rub, with charred sweet potatoes; and grilled goat, Panca marinated goat cutlets, spicy potato mash, and Andean herbs sauce; all washed down with Pisco Sours, and bottled Pisco punch. 
Stay tuned for more goat-themed workshops and menu updates. 
Recipe: Gymkhana's Kid Goat Methi Keema served with Salli and Pao
Ingredients
160gm kid shoulder mince
50gm liver
15ml vegetable oil
1 bay leaf
1 onion
1 tomato
Salt (to taste)
5 grams turmeric powder
5 grams red chilli powder
10 grams ginger
3 cloves garlic
1 green chilli
5 grams garam masala powder
50grams fresh methi leaves (fenugreek)
20 grams fresh coriander
Method
Heat the oil in a heavy bottomed pan and add in the onions, which should be finely chopped, along with the bay leaf. Fry until light golden in colour. Add the kid mince, stirring until it turns light brown and then throw in the chopped ginger, garlic and green chilli. After 2 minutes add the powdered spices and cook for another few minutes. Now stir in the chopped tomatoes and reduce the heat.
Finely chop the methi leaves, removing the stalks and then add to the mince along with half a cup of water. Dice the livers before tossing them in with the keema and covering with a lid. With the heat on low, allow the keema to simmer for 7-8 minutes.
To finish, finely shred the fresh coriander leaves and add to the mince. Serve with either parantha or pao bread.
MORE FOOD: 2017 Trend: Luxe Tacos / Recipe: Homemade Melton Mowbray Pork Pie
---