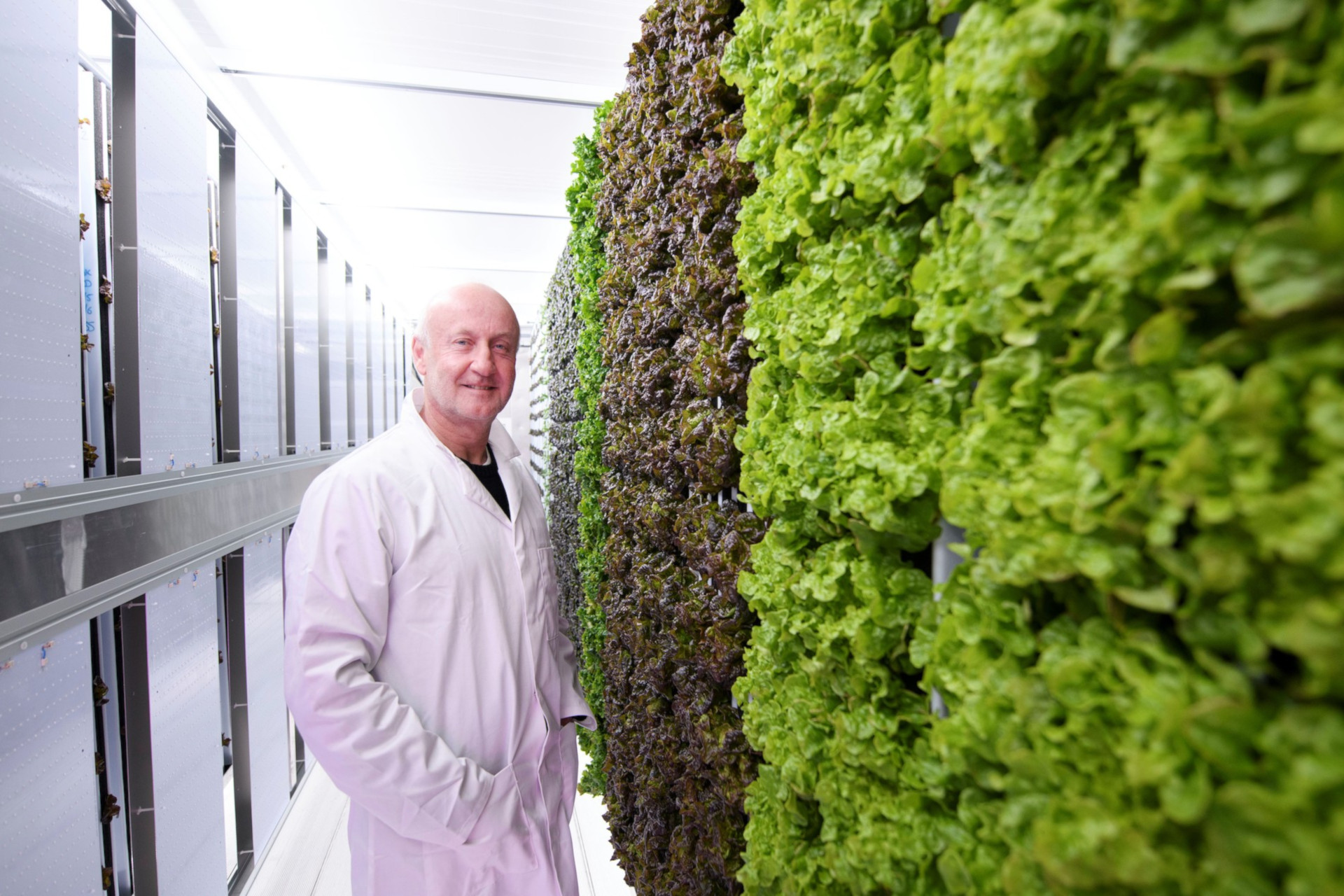 Green Heroes: Sebastien Sainsbury of Crate to Plate
---
'The slower we all react to current climate changes the harder it will be to ensure a sustainable future for the next generations.'
With a bold ambition to have an urban farm within a mile of every city dweller, Crate to Plate is at the cutting edge of sustainable food production.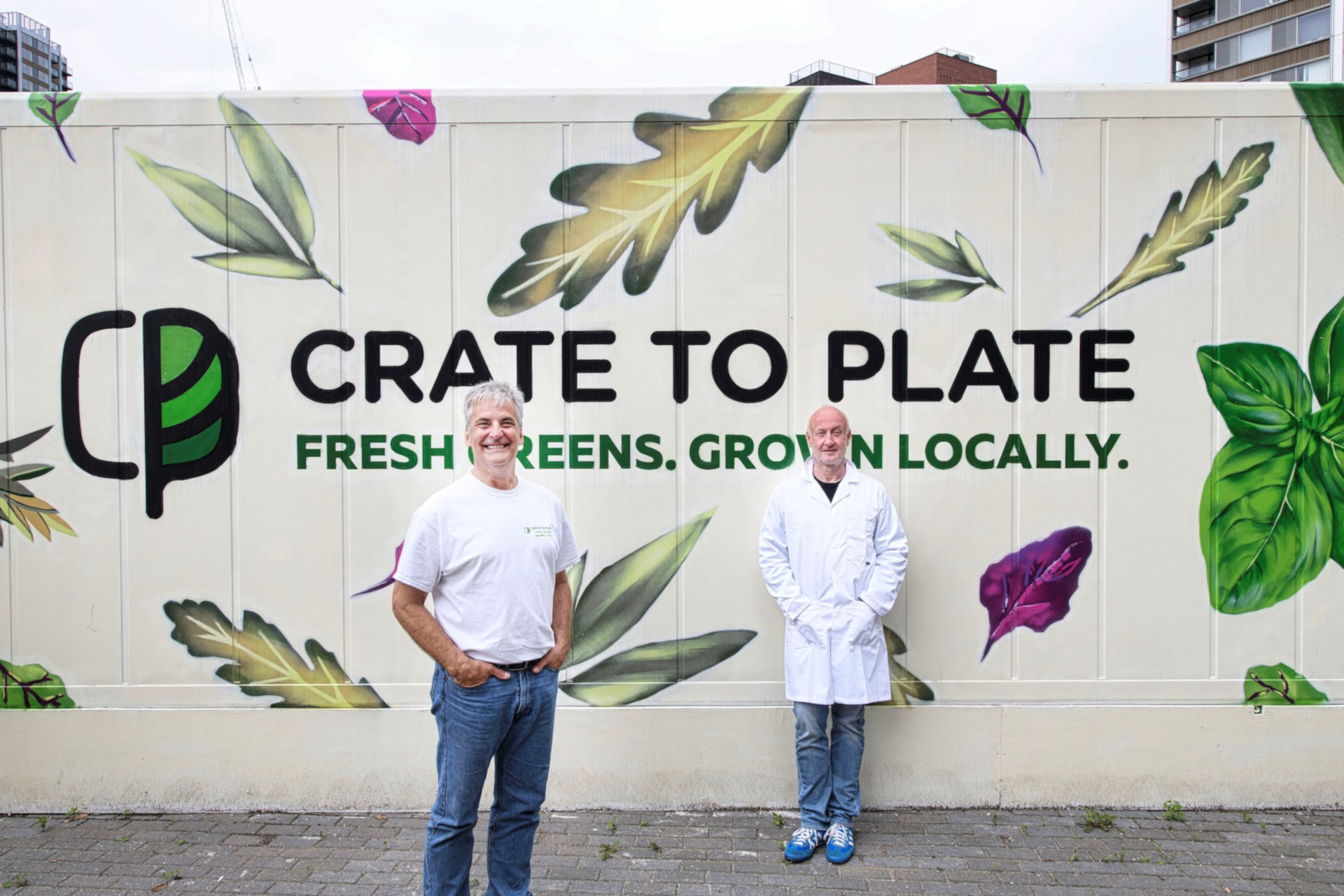 When was your green lightbulb moment?
June 2015 at the Milan World Fair, where the US Pavilion was a vertical hydroponic farm. The green lightbulb was not hydroponics, but the development of technology allowing for what is termed Controlled Environment Agriculture.
What green business practices are you most proud of?
One of our biggest concerns is water. In traditional farming a great deal of the water is taken up by the soil, by using hydroponics, i.e., a controlled environment, where we use 96 per cent less water by recycling the same tank of water for five to six weeks. We are also proud to not use any forms of pesticides in our farms, other than soap and water to clean.
What makes you feel positive about a sustainable future?
The younger generation not only gives our mission purpose but also hope. Emerging generations are truly proactive at not only educating themselves and their peers but actioning change. We feel immensely proud and excited to be developing new systems to support their hopes and future.
And what are the facts that make you fearful?
The slower we all react to current climate changes the harder it will be to ensure a sustainable future for the next generations, we have been potentially too slow to adapt because sustainable alternatives can seem inconvenient. By developing a solution that works systematically, and conveniently, with modern-day life we are providing everyone with a sustainable product that aids people's lifestyles, as opposed to restricting them. We are changing the narrative that sustainability means sacrifice, with hydroponics it can mean abundance, for everyone.
Who is your own green hero?
Charlie Burrell and Isabella Tree of the Knepp Estate. Over the past 20 years Knepp, a 3,500-acre estate in west Sussex has initiated the most amazing wilding project returning their land to its wild and natural state allowing extremely rare species of animals and plants to return thrive. Its driving principle 'is to establish and functioning eco-system where nature is given as much freedom as possible'. On a larger scale, the last 18 months of lockdown have led to the same basic instincts of animals returning to their natural state across the globe, there is a huge and positive lesson we can all take from this period in time.
Your favourite product – and tell us why we can feel good about buying it?
Crate to Plate's 'Leaf me Alone' variety box, with three varieties of living London lettuce grown, delivered by electric vehicle within 24 hours of harvest. We are mad about variety in diet and in the selection of products we provide so this box is our favourite staple.
Can producing anything new really be called sustainable?
Not yet, but a lot of great people are working on trying to get us there! Sustainability in this age really refers to processes as opposed to products. Our society is at a stage where production is inevitable but how we produce is what we do still have power over, and that is what we are aiming to transform into a truly sustainable process.
Where do your source your materials?
Originally in the USA, but in 2021 we partnered with Vertical Future and our farms are now all UK made. Our seeds and nutrients are mostly UK sourced, bar some varieties that come from Europe.
Name three other of your favourite brands who are doing the right thing and why you like them?
As the movement towards sustainable practises is so immense, it depends on what issues concern you the greatest, though for us, water desalination and preservation is closely adjacent to our efforts. Three brands we believe are developing great initiatives to desalinate water would be Veolia, who continue to pave the way towards sustainable water production. Alongside Veolia we hugely celebrate AquaTech, and start-ups such as Solar Water (UK), who, unlike alternative solutions, neither discard salt back into the ocean nor do their technologies use fossil fuels, confirming there is always innovation to be discovered in the forming of sustainable processes.
Should we be green shaming the brands/companies who are doing nothing to change their ways?
We leave that to others, whether it be water, single use plastic, agricultural processes or the dumping of chemicals, they know they are. Our focus is trying not to make the same mistakes whilst we work to ensure we can be as sustainable as possible and build a better future for our communities.
What are the biggest challenges in running a sustainable business?
The costs of sourcing materials, whether it be energy, seeds, packaging or delivery, so as to deliver an end product that is a Green and Carbon neutral as possible.
What advice can you give to other businesses who are wanting to do better?
Find the 'right' people to work with you. A team that is both disciplined and will challenge and engage and together you will build a great company! As we tell our new colleagues: 'All companies have a culture, some companies have discipline, but few companies have a culture of discipline. When you have disciplined people, you don't need hierarchy. When you have disciplined thought, you don't need bureaucracy. When you have disciplined action, you don't need excessive controls. When you combine a culture of discipline with an ethic of entrepreneurship, you get the magical alchemy of great performance.'
Will you sign up to going carbon neutral (or even negative) by 2050?
Absolutely! We are advocates of what is now referred to as the 15-minute city, an objective, we at Crate to Plate have had since 2015, to have urban farms (initially in London but with plans to expand to other UK cities) within a mile of where you live, giving the consumer the option to buy fresh, locally and sustainably grown produce all year round.
Three things we should all, as individuals, be doing to help in the climate change fight?
Reduce the amount of any and all plastics we use.
Eat less meat.
Buy British.
To find out more, visit Crate to Plate which harnesses state-of-the-art hydroponics technology and eco-friendly innovation – to grow the freshest possible produce, totally chemical and pesticide free.
More Green Heroes…
Green Heroes: Tessa Cook, Founder of OLIO / Green Heroes: Joe Metcalfe, Founder of Second-Hand Fashion Retailer Thrift+