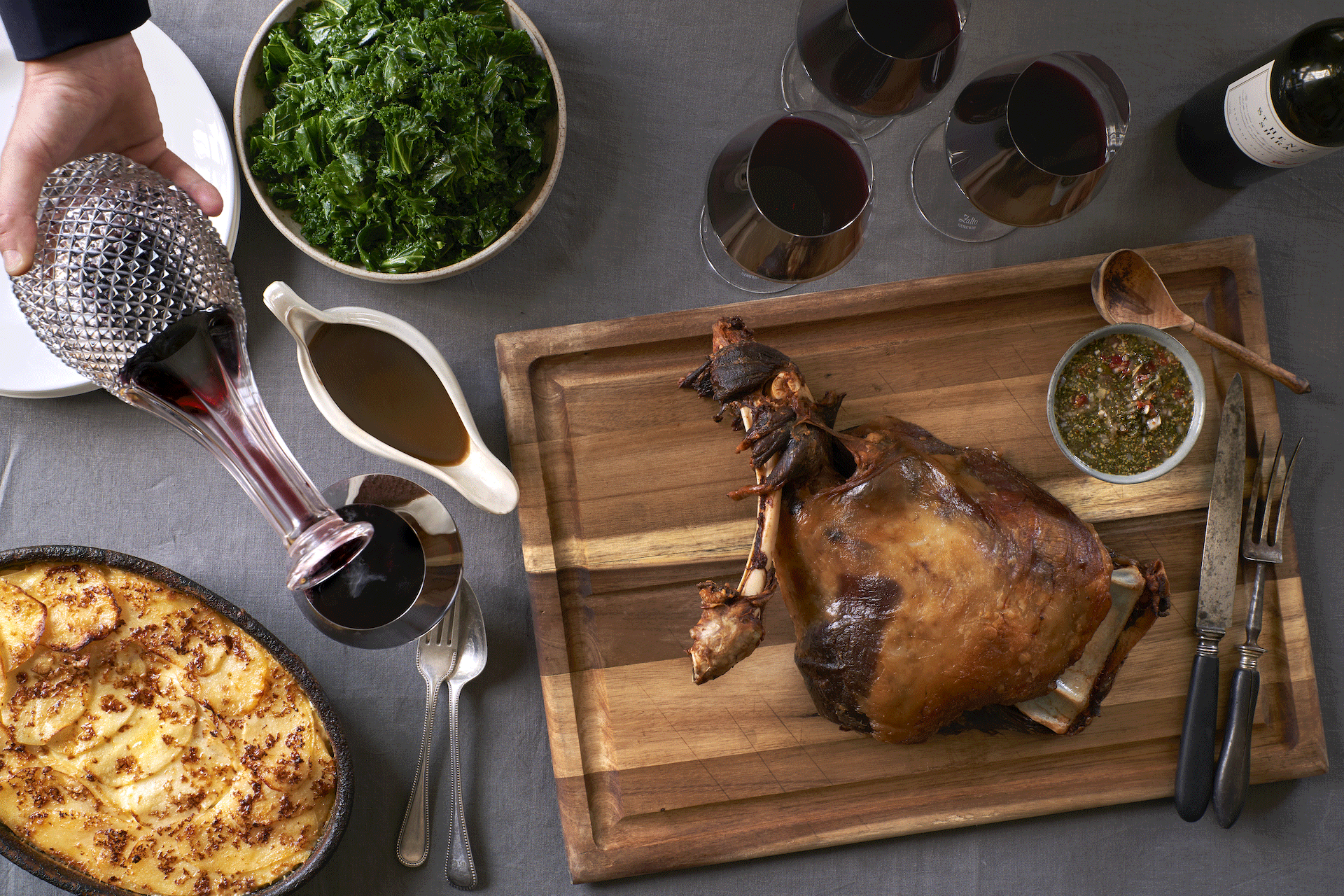 How to Become a Wine Pairing Expert
---
Everything you need to know about wine pairing, according to the experts at 67 Pall Mall
If you thought food and wine pairing was just something that happened with tasting menus and in Michelin-starred restaurants, then think again. The experts at members' club 67 Pall Mall, master sommelier Ronan Sayburn and head chef Marcus Verberne, have come up with the complete guide to everything you need to know about wine pairing – and it's actually a lot easier than you might think to do yourself. Inspired by Sayburn and Verberne's new book, Wine and Food: The Perfect Match, here's their top tips for successful wine pairing at home.
Master the Art of Wine Pairing
Why pair wine with food?
Marcus: If you enjoy wine and enjoy food it's important you know how to enjoy them together, and make the best of them.
Ronan: Good pairings can enhance the flavours of both the wine and the food that you are serving.
What are your favourite unexpected combinations of wine and food? 
Marcus: My favourite from the book is the aged Madeira wine with the chicken tulips. A great match.
What are your top tips for pairing wine with food? 
Marcus: When coming up with dishes to pair with wines, first and foremost I look at what is eaten in the region where the wine is produced. It goes with where it grows. Also, finding the right balance of acidity is important. As a general rule, whites with fish and reds with meat, but there are exceptions. For example, the turbot tranche from the book is braised in red wine and served with meaty ceps and bacon, so it's not suitable for a white wine.
Big, full-bodied reds pair well with stronger red meats like grouse, venison or aged steak. However, unoaked whites generally shouldn't be served with rich creamy sauces or buttery dishes. Theses dishes are more suited to oaked wines that have been through malolactic fermentation, like white burgundy, classic white bordeaux, or traditional white rioja. The perfect example in the book is the lobster thermidor vol au vent with aged white burgundy.
Ronan: The main part of the dish is usually protein – meat or fish – but it's probably not the strongest flavour. The sauces or garnishes may be the dominant flavours on the plate so consider these when choosing your wine.
Also, cooking methods can vary and the more extreme will require bolder wines, e.g. BBQ'ing or chargrilling as opposed to steaming or poaching. And look to find matches that either compare or contrast: for example, similar flavours such as those of mature red wines and simple roasted meats will work well side by side, but the contrasting high acidity in some wines will match well with fatty foods, cleansing the palate.
What mistakes should people avoid? 
Marcus: There are certain foods that are notoriously difficult to pair with wine, like runny egg yolks that tend to coat your mouth, making it difficult to taste wine. Acidic vinegary foods should also be avoided, and finding balance is key. Spicy food works with some wines, but should be toned down. Artichokes, asparagus and chocolate are all tricky ingredients to pair.
Wine and Food: The Perfect Match by Ronan Sayburn and Marcus Verberne
Read more:
Eat the Seasons: Fruit & Veg That's In Season Now / 10 Best-Selling Champagne Brands in the World