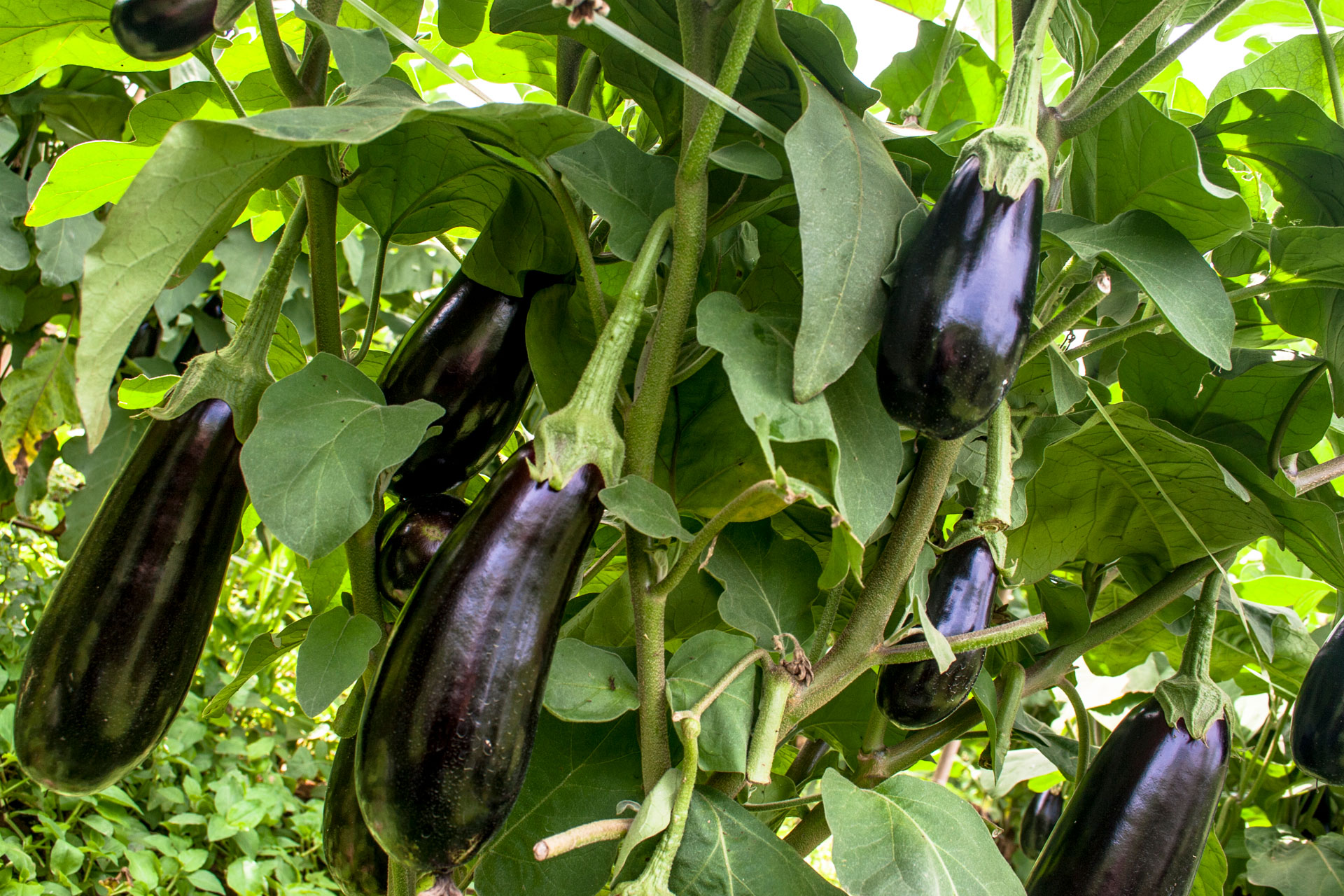 Eat the Seasons: Fruit & Veg That's in Season Now
---
Seasonal food not only tastes better, it's kinder to the planet
Wondering what's in season right now? Stay in the know with our handy guide to seasonal food in the UK.
Eat the Seasons: Autumn
What's in season now?
A menu focused on seasonal produce has never been so cool. But why is it so important to eat the freshest, most abundantly available produce there is? The answer is pretty simple – it's better for everyone, from yourself to the farmers, and the planet as a whole. The less distance and time we put from the moment the vegetables are pulled from the ground to when they sit on our plates, means we are getting the best possible nutrition from our food, taking out the pesticides and preservatives.
For ideas on cooking with seasonal vegetables, check out our vegetable of the week series with plant-based chef Bettina Campolucci Bordi, which has recently included cherries and peppers.
The Best Food Markets in the UK
Fruit & Veg in Season Now

September
Fruit: Apricots, blackberries, blueberries, grapes, figs, peaches, pears, raspberries
Vegetables: Artichokes, aubergines, broad beans, celeriac, cucumber, fennel, peas, peppers
Where to buy?
Although supermarkets are great and have become more organically conscious with places such as Whole Foods, the best way to ensure you're getting the freshest of fresh is to head down to a farmers' market. Country dwellers will be well aware of their closest market, but Londoners, fear not; there are plenty of options in town, too. These are some of the best: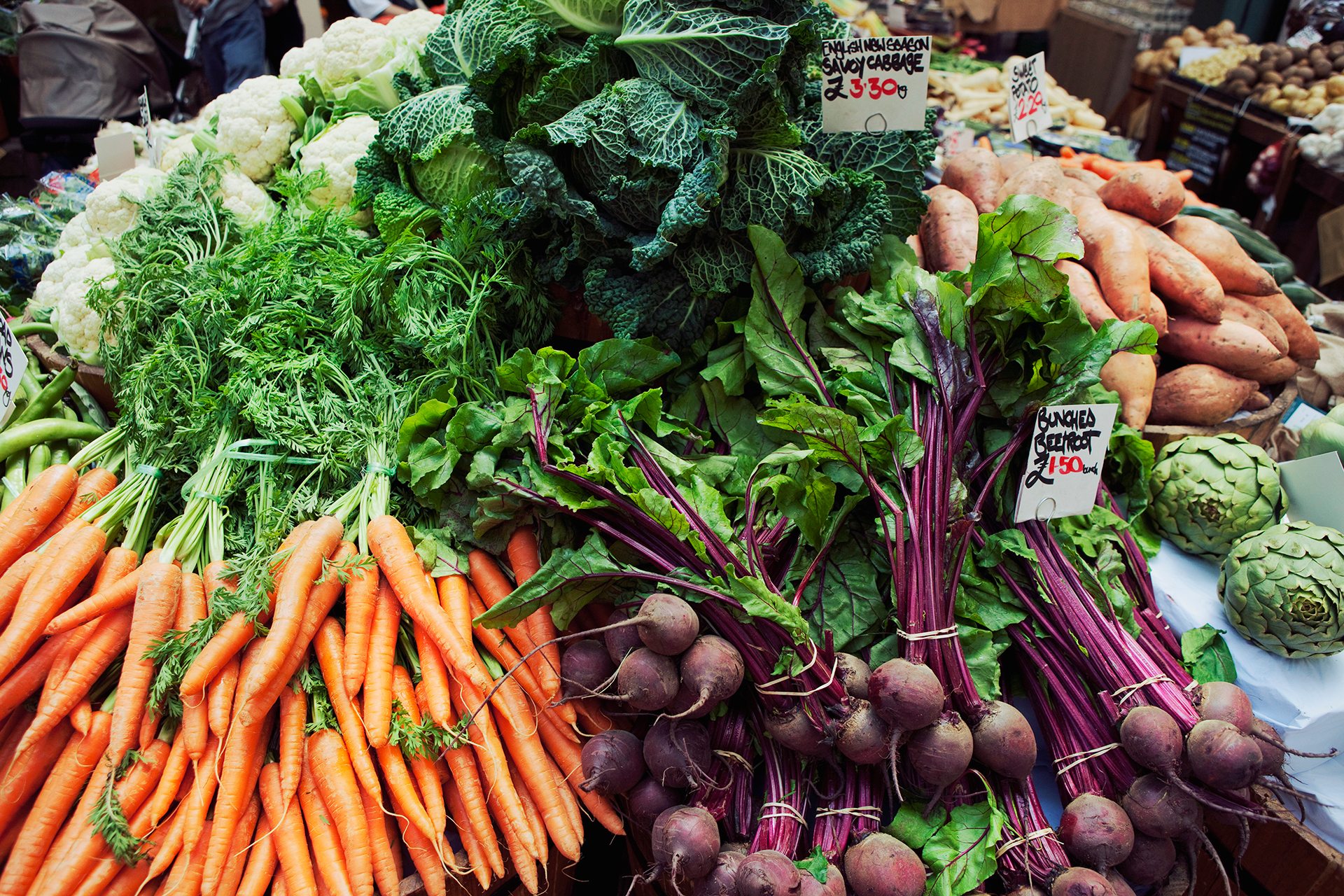 Alexandra Palace Market
There is huge variety of fruit and veg, which is sourced from all over the country. Alexandra Palace Campsbourne School. Every Sunday from 10am-3pm. weareccfm.com
Notting Hill Market
Maybe best known for Notting Hill carnival, pop behind Waterstones and you'll see locals queue up at 9 am on a Saturday for their freshest fish and vegetables. Expect wild and cultivated mushrooms, unpasteurised milk and cream, and jars of local honey. Every Saturday 9am-1pm lfm.org.uk
Marylebone Farmers' Market
Quickest to get the new seasonal produce, you'll be first to grab the just-in raspberries. Cramer Street Car Park. Every Sunday from 10am-2pm. lfm.org.uk
Pimlico Road Farmers' Market
Full of fresh produce with a twist, this market possibly has the fanciest products around. Orange Square, Pimlico Road. Every Saturday from 9am-2pm. lfm.org.uk   
Borough Market
This market is Britain's best-known for a reason– with over 100 stalls, you'll find everything you need and more. Southwark Street. Monday-Saturday from 10am-5pm. boroughmarket.org.uk
If you don't have time to get down to the markets, check out our pick of the best seasonal fruit and veg boxes.
READ MORE: