Nigel Mendham comes to the rescue by revealing his Christmas goose recipe and tips on how to make it perfect…
GBR at DUKES LONDON's Executive Head Chef, Nigel Mendham, shares his advice on how to cook your perfect Christmas goose (and the rest).
Recipe: How to Cook the Perfect Goose this Christmas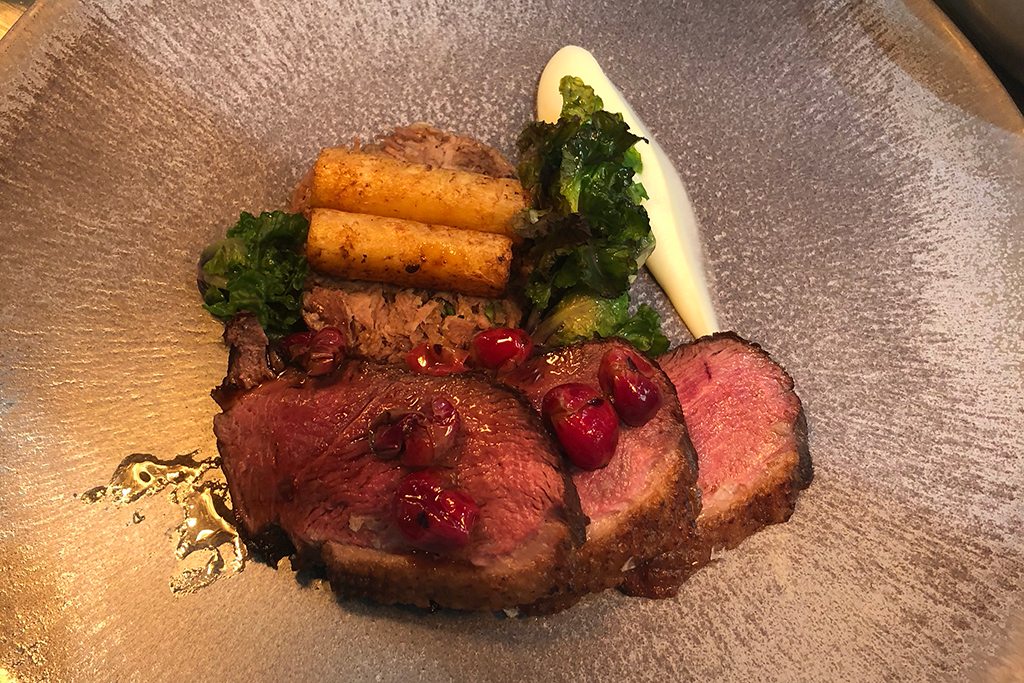 Recipe: confit leg – celeriac – smoked pancetta – fresh cranberries
To serve 4
1 whole goose (breasts removed and trimmed legs removed and trimmed)
2 litre goose fat
10 whole white peppercorns
2 bay leaf
2 sprigs of thyme
20g rock salt
1 tbsp. cranberry sauce
Marinate the goose legs for 24 hours with the peppercorns, salt, bay and thyme
Cover with the goose fat and cook at 85 degrees for 9 hours
Allow the goose legs to cool in the fat
Once cool remove the skin from the legs and place on a baking tray lined with parchment cook the skin in the oven @90 degrees until crispy
Remove the meat from the leg and roughly chop
Add the cranberry sauce and season with salt and lemon juice, set aside
Celeriac Garnish
1 whole celeriac
Butter
Salt
Lemon juice
Thyme
Peel the celeriac and cut in half
Use an apple corer to make celeriac batons
Place in a vac pack bag with a sprig of thyme, salt and 20g butter
Seal on high setting and cook for 35 minutes at 85 degrees
With the celeriac, trimmings cut into small pieces and do the same as the batons
Cook the trimmings for 50 minutes at 85 degrees
Once cooked blend until smooth
Season with salt and lemon juice
Set aside
Smoked Pancetta (sliced)
Cook in the oven @180 degrees until golden brown
Remove from oven and set aside
To Cook The Goose
Heat a large non-stick pan
Season the goose breasts with salt and place skin side down in the pan
When golden brown turn over to seal the rest of the breast
Return to its skin side and cook in the oven @200 degrees for 7-9 minutes
Remove from the oven and allow to rest (keep the pan the breasts were roasted in)
Game Sauce
2 litres of game stock
200ml port
200ml red wine
200g fresh cranberries
Thyme
Lemon juice
Wash and dry the cranberries
Remove the excess fat from the pan and put back on the heat
Add the port and red wine and reduce by ¾
Add game stock bring to the boil then simmer until reduced by half
Add the fresh cranberries and cook over a high heat for 2 minutes
Add the thyme and season with lemon juice
If you would rather leave the cooking to the experts, book yourself in for a feast at DUKES LONDON's GBR (to be washed down with Pommery Champagne).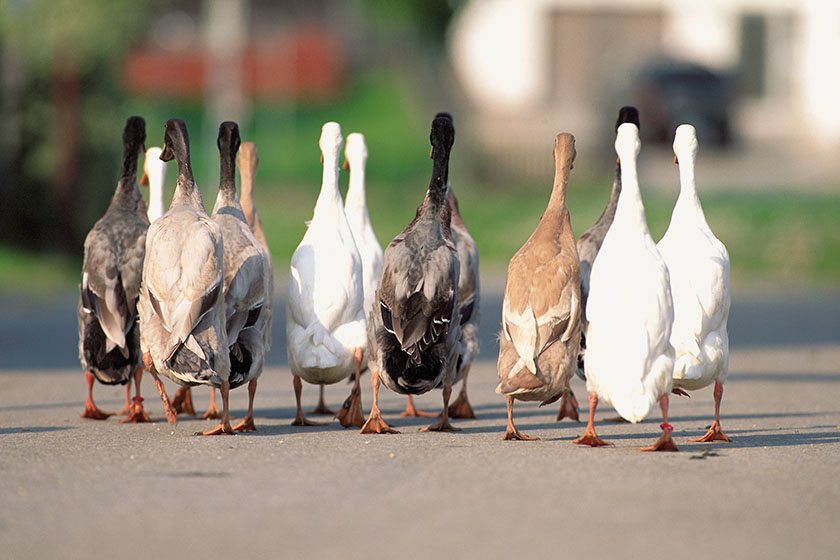 MORE RECIPES: Claridge's Posh Mince Pies | Festive Dinner Party Recipes from Start to Finish | The Dorchester's Chestnut and Cherry Yule Log
---