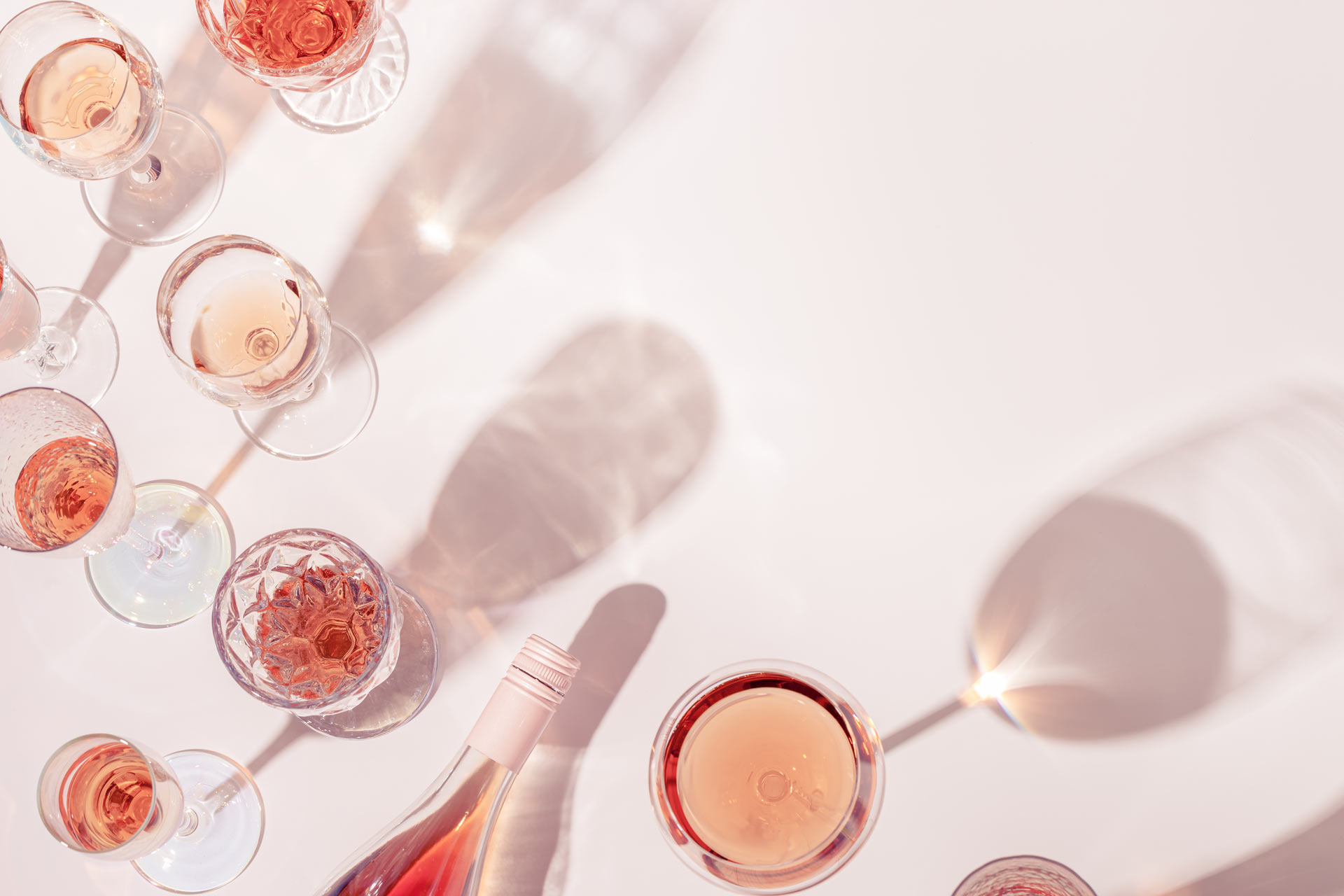 Valentine's Day 2023: How To Pair Pink Champagne With Food
---
What makes pink champagne special, and which foods make it sing?
What to drink during the month of love? Pink champagne of course. Here Sarah Hyde explores the wonderful world of pink fizz, getting some expert tips on how to pair it with food this Valentine's Day.
A Deep Dive Into Pink Champagne
With the approach of Valentine's Day, the idea of pink champagne exploded into my mind and my next rose-coloured adventure began. My quest led me to Scott's in Richmond. Was it the glorious festoon blinds in deep dusky rose that called me there? My idea that this is the most romantic restaurant of the moment, or indeed the received wisdom that the ideal food pairing of pink champagne is seafood? I cannot be sure what it was that drew me there, but on a cold January Tuesday I left the cruel world behind for a couple of hours, cocooned in the rosy, romantic glow of the blinds and silver lined walls with an old friend.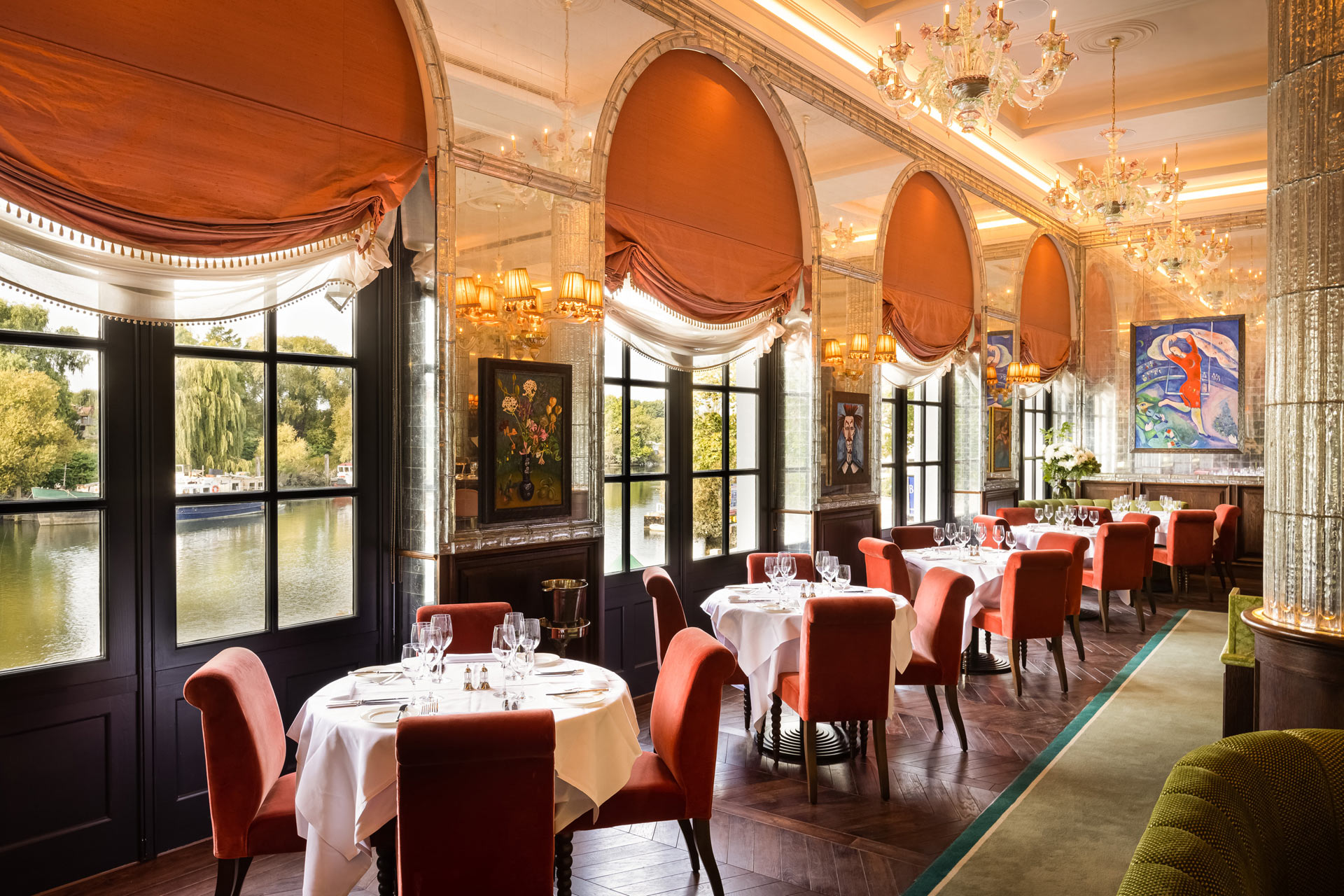 Scott's is loaded with romantic potential and the wine list reads like poetry to any serious wine lover. I was lucky enough to get to talk to Terry Kandylis, head of wine for the Caprice group, about pink champagne. As Terry took me on a wonderful imaginary culinary journey to Dom Pérignon to try vintage rosé paired with pigeon breasts, I really began to understand the structure of this wine. It soon became clear that pink champagne is much more closely related to white champagne than rosé wine.
What Makes Pink Champagne Special?
Below, I have included one delicious sparkling rosé created with the method champenoise for those who simply love rosé. Delicate and delicious, Sparkling de Léoube has a pale onion skin blush and is a ravishing example of rosé wine which has been treated with the method champenoise, but it is not pink champagne. Despite wine trend analytics discussing the uptick in interest in pink champagne as a logical next step to the explosion of interest in rosé, what has become absolutely clear is they are very different wines.
First and foremost, the wine must come from the Champagne region, and it is made using Pinot Noir, Chardonnay, and usually Pinot Meunier grapes. Pink champagne is most often blended and includes a percentage of red wine to give the colour, flavour and structure. Produced using the 'method champenoise', which involves a double fermentation in the bottle, most of the wines are dosed with a sugar and wine mix to give the wine finesse, shape, and body. This is part of master winemaker's art and is considered crucial to finishing the wine, giving year on year consistency and continuation of flavour. The exception is Brut Nature which is absolutely without addition. Tannins and colour from the red wine give this wine more structure, but the effect is mostly visual, with colours ranging from pale pink to orange pink and deep pink.
Not all of us can make it to Scott's this Valentine's Day, so Terry very kindly gave some suggestions for food pairings. We settled on seafood, as wild wood pigeon breast is not so easily available – although I would love to try it with a pink peppercorn sauce. Integrating red foods into the menu where possible, Terry suggested pomegranate dressing for the oysters and we both agreed on a heart shaped pavlova with cream and raspberries for pudding.
How To Create a Romantic Tablescape 
I went to talk to Gemma Martinez de Ana, founder and creative director of luxury homeware store Bondea, about which glasses to serve the wine in and how to present the meal. Gemma's love of all things to do with table decoration developed when she was a little girl in Spain; she now shares her gift through Bonadea on the Pimlico Road. 
Gemma prefers a Baccarat Coup with a rose in the bottom, and I prefer a St Louis Thistle Crystal Flute with a gold rim. She also shared a charming story, that the first champagne coup was modelled on Marie Antoinette's breast at Versailles – the perfect anecdote to set the tone for a Valentine's evening.
Gemma's other charming suggestion was to create a romantic candlelight picnic. You can make a lovely tablescape without spending a fortune with candles, pretty antique French linen napkins, seashells, and a few flowers. Gemma recommends building the decoration up from a base colour and if you have a cake stand for the desert or some grapes it can become part of the decoration and an etagere (a tiered cake stand) can be used to brilliant effect creating a seafood platter. If you are serving oysters make sure you ask your fishmonger how to open them or get them to do it for you.
Best Pink Champagne and Food Pairings