Luke Edward Hall is a London-based artist and illustrator making waves for his collaborations with the likes of Burberry, Alex Eagle and Christie's. We chatted to Luke about his most recent work with Berry Bros & Rudd.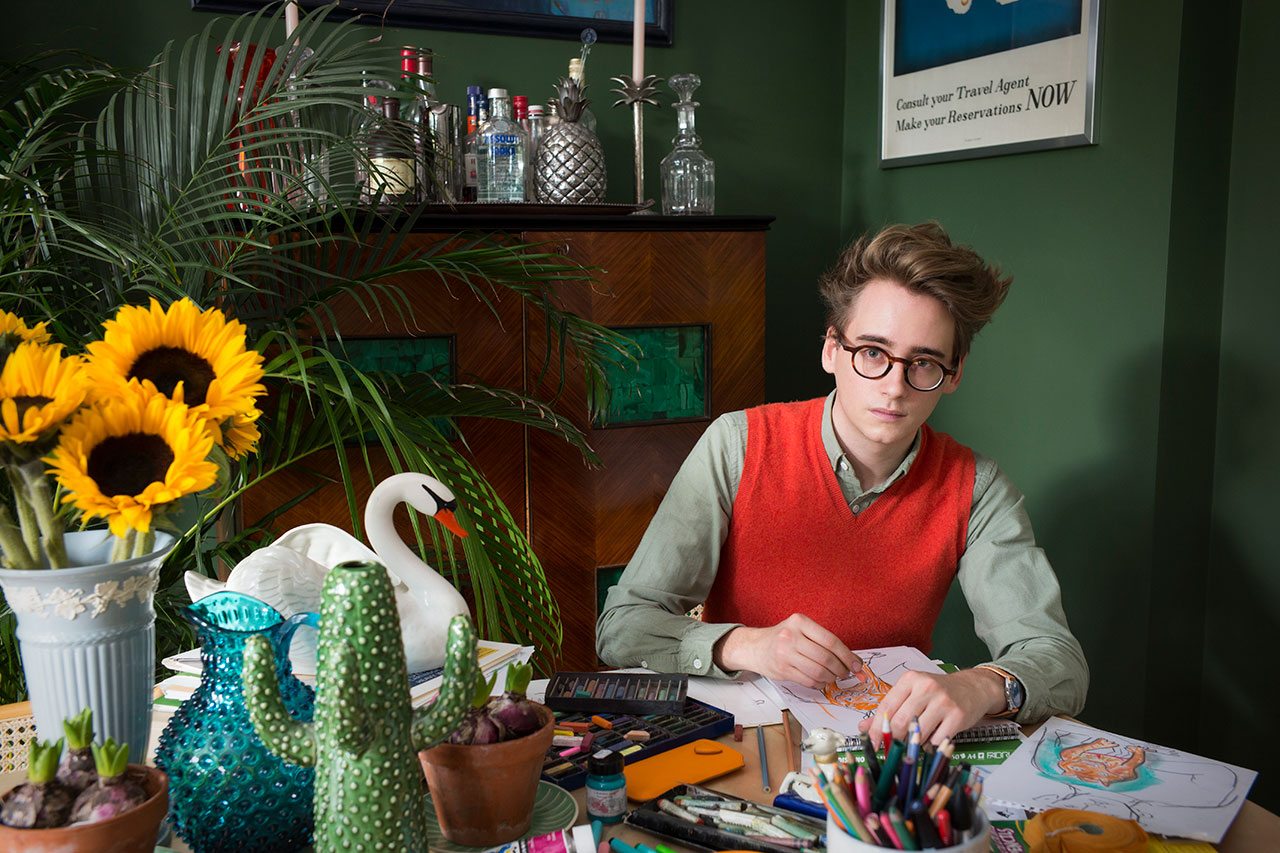 How did you get involved with Berry Brothers? 
Geordie Willis, Berry Bros. & Rudd's Creative Director, got in touch with me back in early 2016. I went and met him at the shop in St. James's and we discussed the possibility of working on a label design. I was given a tour of their incredible cellars at the same time – very inspirational!
How would you describe your illustration style? 
I favour bold, simple lines and lots of colour. I want my work to have a sense of optimism about it.
What was your starting point for the design? 
I always enjoy drawing people and faces, and I've had a love of Greek and Roman mythology since childhood, so it seemed to make sense to base my design around Bacchus. He's a mischievous character and I've always been rather drawn to him. I used a lot of different materials – paints, chalks, pastels and pencils to build up layers of texture and colour.
Briefly, describe your creative process… and how many bottles of wine did you have to drink for inspiration?
 A cocktail can often kick off the creative process! A Negroni, perhaps? I always start by looking at my books – I have a big collection of photography, design and art books which I'm always delving into for inspiration. Plus I have my own archive of photographs and drawings – looking through this might trigger something. I'll put on some music and see what happens next… 
Who do you think should design the label next? 
Oh! What about a chef, or a photographer, or a writer? I think getting people who do completely different things (but who all enjoy wine) to design a label could be very interesting.
Where do you find the most inspiring place to work from? 
I love working from my studio – it's in the back of an art gallery owned by my friends – I have my own space but share a large room with other artist and writer friends. It's great because we all get on with our own projects but can talk about what we're doing over lunch. I think I'd go a bit mad if I was working on my own all day, every day.
Which artists do you draw inspiration from? 
David Hockney, Patrick Procktor, Pablo Picasso, Jean Cocteau and Elizabeth Peyton are some of my favourites.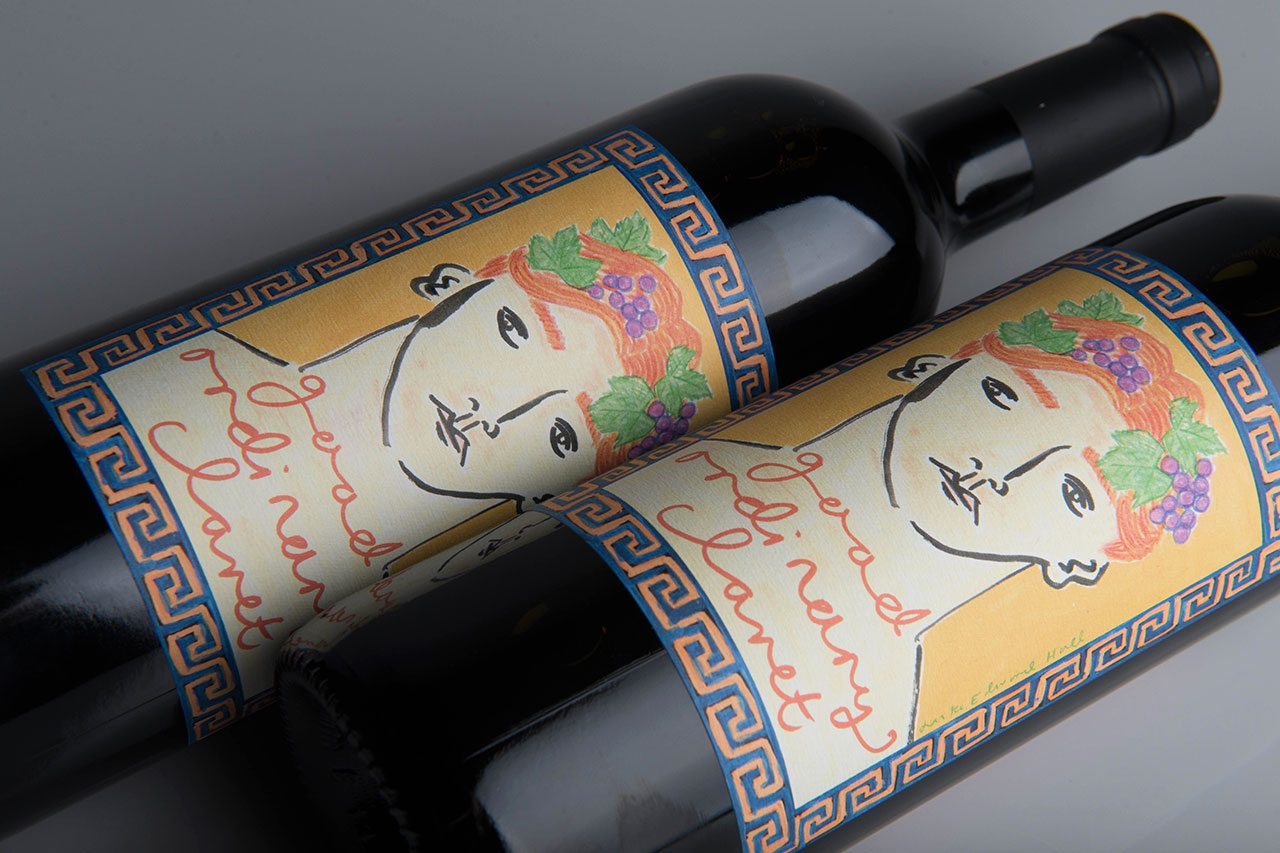 If you could share a bottle of wine with anyone, who would it be, where would you drink it and what would you be drinking? 
I'd be with my boyfriend Duncan and we'd be in Positano, having dinner at the restaurant in the Hotel Le Sirenuse, perhaps. We'd be drinking some sort of natural, orange wine, not too orange, but something a bit unusual! I'm a fiend for delicious dessert wine, so we'd definitely have to finish off with a bottle of something golden and tasting of honey.
Who would you most like to collaborate with in the future? 
I think the dream would be Tim Walker because I've always adored his images and the wonderful worlds he creates.
Berry Bros & Rudd x Luke Edward Hall Good Ordinary Claret is available from today for £9.75.
MORE INTERVIEWS: Alex Eagle: Design's Golden Girl / Aerin Lauder on her Childhood, Favourite Pieces and True Luxury
---