Interview: Aerin Lauder on her Childhood, Favourite Pieces and True Luxury
Aerin Lauder shares her design aesthetic and favourite things as a designer
From treasured antiques to first pieces of furniture, Aerin Lauder reveals what's inspired her aesthetic as a designer…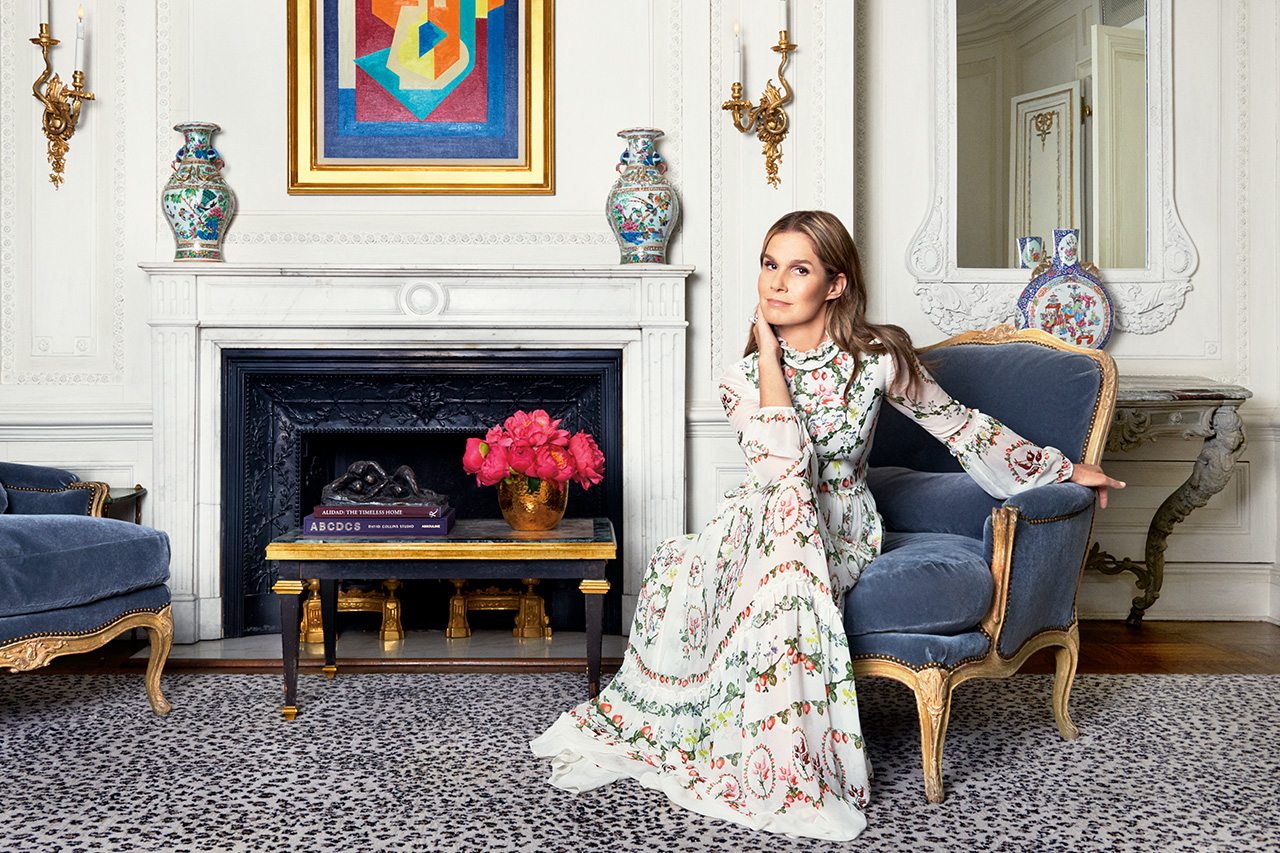 My childhood was surrounded by family, beauty and art. When I was a girl my father would take me to spend time at a museum or his favourite gallery, Serge Sabarsky, which later became his inspiration for the Neue Galerie he opened in NYC.
The first space that left a real impact on me was The Ritz in Paris. I will never forget the beautiful garden with the floral tablecloths. That was truly my first French experience.
The first piece of furniture I ever purchased was when I graduated from university. I moved to my new apartment in NYC and bought a wooden table in London that I still own today.
I really love vintage and mid-century designs. When it comes to lighting, I find myself drawing inspiration from vintage pieces I've come across or that I've inherited from my grandmother, Estée.
One of my favourite pieces is an antique chandelier from an Austrian café that I found at a little store in the Hamptons when I was in my early 20s – it has informed much of my lighting aesthetic.
I'm very loyal to designers such as Daniel Romualdez and Jacques Grange. I've worked with both of them and they have great vision.
My recent collection for Harrods is based around the idea of a collector's retreat. I love to gather decorative items when I travel, so I wanted to create a curated line of accessories while also staying true to the AERIN classics like shagreen trays, frames and bottle stoppers.
I particularly love the shagreen pieces. They are an easy and beautiful way to accessorise a home. I have so many shagreen frames all over mine, and the trays are essential when entertaining.
I always most enjoy putting together mood boards. This is how I start a new collection and this is the part of the process that allows me to put all of my thoughts and research in one place.
True luxury is having your options pre-edited. This is my goal across all categories of the AERIN brand. As a working mother and businesswoman, editing your life is really essential, it provides a sense of ease.
I would most  like to nose around Yves Saint Laurent's house.
MORE INTERIORS: 6 of the Best Moroccan Rugs / 50 best interior designers in the UK / The vertical garden: Patrick Blanc's guide to bringing small gardens to life
---