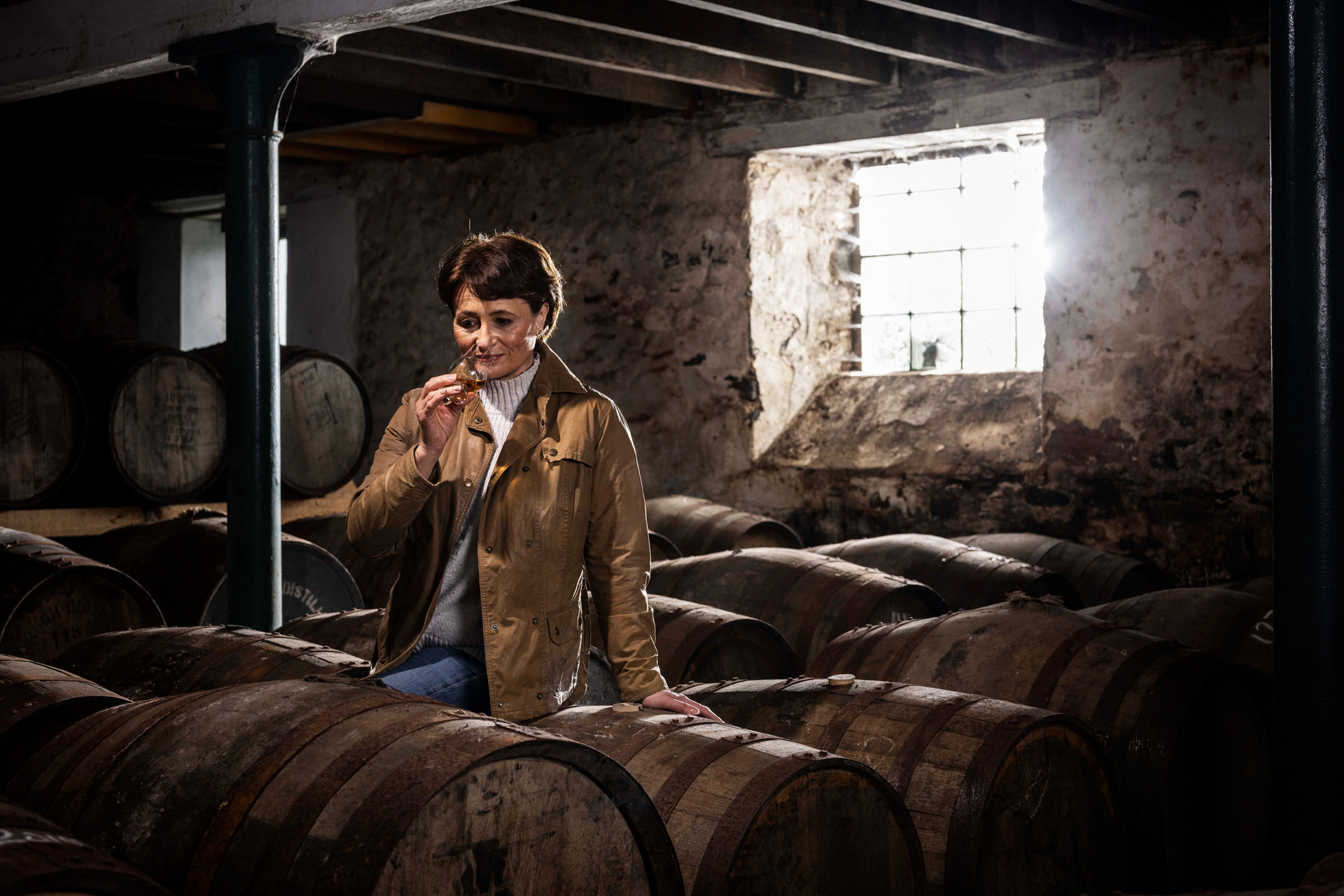 Master Blender Rachel Barrie on the World of Whisky
'Making whisky is the best job in the world and making it the best it can be is my goal'
Historically, the world of whisky has been heavily male-dominated – but things are changing. That's in part thanks to names like Rachel Barrie, a whisky whizz with over 30 years of experience in the industry. She developed a taste for whisky growing up in North East Scotland, and went on to train as a research scientist for the Scotch Whisky Research Institute, later moving into product development. She began working in production at Glenmorangie, and in 2003 became a master blender – a top job in whisky making. Then, in 2017, Rachel moved to Brown-Forman, where she remains today, creating single malt Scotch whiskies. Below, she tells C&TH about the past, present and future of the distilled drink, giving us insight into what her job involves and what trends we should be looking out for this year.
Master Blender Rachel Barrie On The World of Whisky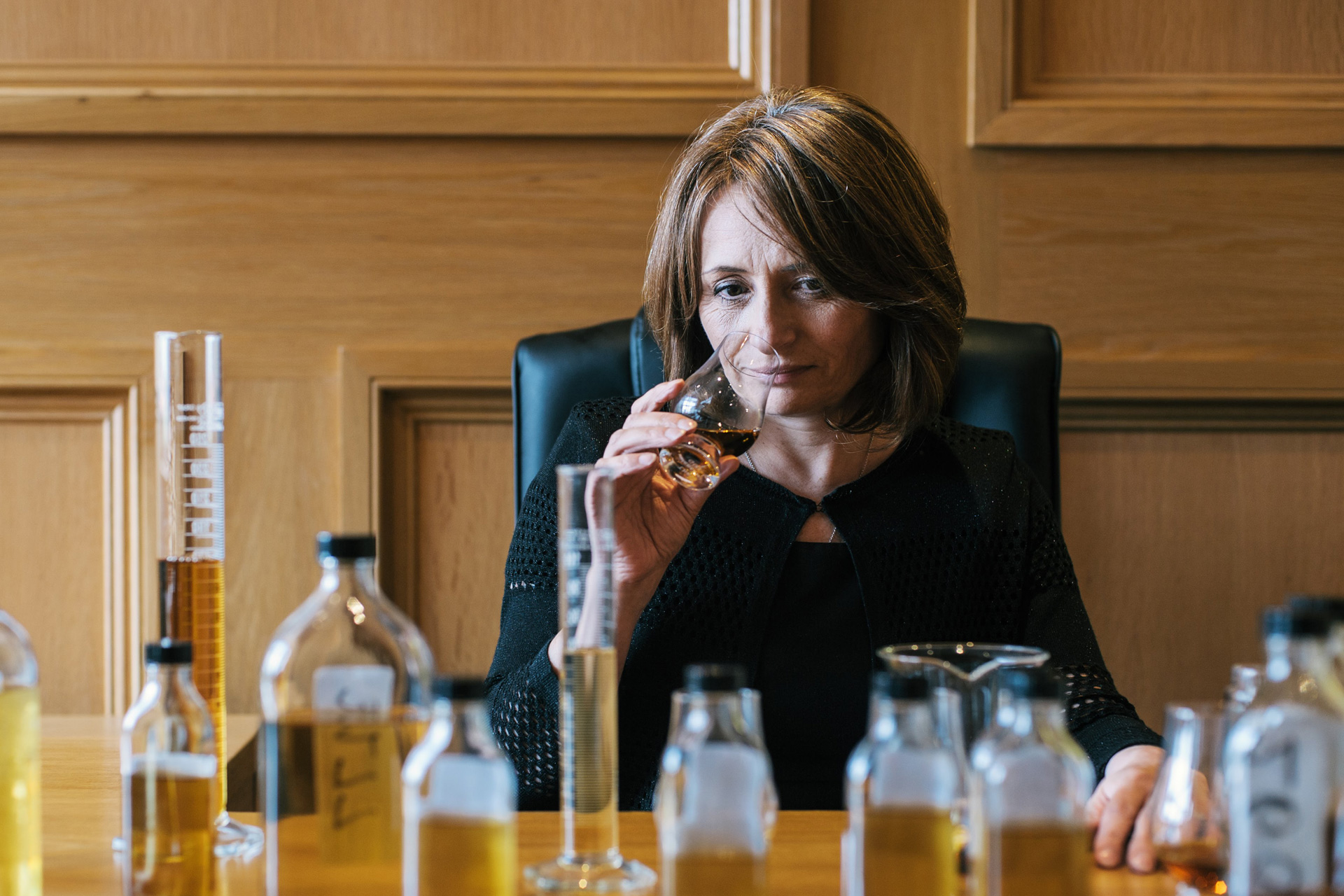 When did you first develop a taste for whisky?
Growing up in rural Aberdeenshire, I was surrounded by so many distilleries and these certainly had an influence on me – as did my father, as he is a big Single Malt Whisky fan. He has always shared a deep appreciation for the 'water of life' (the translation of 'whisky' in Scots Gaelic). My grandmother used to cook with whisky, and, luckily for me, I often had earache as a small girl and she would give me a thimble full of hot toddy to cure it – it definitely helped! What started as an interest became a hobby. I loved visiting distilleries and tasting different malts, and this eventually became my job.
Tell us a bit about your career background…
I started in the spirits industry 30 years ago, in the spring of 1992. At 23 years old, I was just learning the ropes as a research scientist for the Scotch Whisky Research Institute before moving into production and whisky making. As my career progressed, I moved into new product development, and developed a strong passion for whisky making. In 2003, I was given the role of Master Blender and was the first woman in Scotch Whisky to be officially given that title. Since then, I have worked with the finest single malt whiskies in the world and have sampled well over 150,000 casks.
At the pinnacle of my career, in 2017, I moved to Brown-Forman, where I work with Benriach, The GlenDronach and Glenglassaugh, continually researching and developing a vision for how these malts will evolve and grow in the years ahead. Each and every day, my mission is to make the ultimate malt whiskies and share them with an increasingly appreciative audience.
What does it mean to be a master blender?
I see it as being a guardian of quality, continuing the legacy and tradition and protecting whisky for the future. I'm quite protective of how my whiskies will develop. I'm nurturing them for the future, and they will go on to develop with someone else. I feel very lucky to be able to share my appreciation of what makes Scotch so special in its diverse and versatile character.
How important is scientific knowledge for your role?
The master blender role comprises equal parts chemistry and artistry. The science is the theory. It's important to understand where flavours come from and how you can influence and fine tune the character of the whisky. Then, when you become a master blender, you learn how to compose. While science underpins the creation of any great whisky in terms of technical analysis, management of inventory and quality control, my role has a real creative element to it, which I often liken to an artist pulling different elements together to form a composition. This equilibrium is one of my favourite things about the job, and it reflects who I am as a scientist and artist.
What does a normal working day look like for you?
My day-to-day life is extremely varied. I check the quality of the distillate off the still for each distillery, manage the inventory and recipes for the coming years, select the casks and approve each vatting for bottling, create new whiskies for product development and limited editions, and manage the wood policy and procurement requirements for our three distilleries.
On any day, I could be nosing whisky and writing tasting notes, planning the cask programmes for the year, and hand-selecting the cask bottlings that we release each year across the three distilleries. As well as whisky-making, I usually get the opportunity to travel for around four weeks each year to all corners of the globe.
Any interesting facts about your job that people might not know?
My job is full of puzzles to solve and new discoveries, which teach me more about life every day. It requires creativity, curiosity and courage – all part of my nature. Whisky making sparks my creativity and, in conjunction with a continuous stream of insights and strategic thinking, it drives me to shape the portfolios in the future. My favourite part is discovering phenomenal casks in our warehouses and creating new expressions for whisky lovers around the world to enjoy. Making whisky is the best job in the world, and making it the best it can be is my goal. If I didn't love doing it, I wouldn't be where I am today.
Whisky is often seen as a very male-dominated industry. Is this changing? 
It's a great time for women to be working in whisky, as I'm sure our assistant blender, Kirsten Ainslie, will agree. There are more and more women entering and thriving in the industry as time goes on, which is fantastic to see. Looking at the history of the industry, it has been lacking in diversity, however that is changing – from distilling and blending to marketing and leadership roles, there are many talented women leading the way. We have the most diverse and complex spirit in the world, and I think it's important that the people of the industry reflect it.
We're all individuals and have individual journeys – what is gender, anyway, in terms of doing your job? Using the left and right hemispheres of your brain to be analytical, creative, expressive and empathic are qualities and human attributes that are individual, not gender specific. For me, having different individuals in the whisky industry is not a barrier: it's an opportunity for richness which comes from us being individuals and having experienced many different paths in life. We all put ourselves into our work and have a slightly different perspective.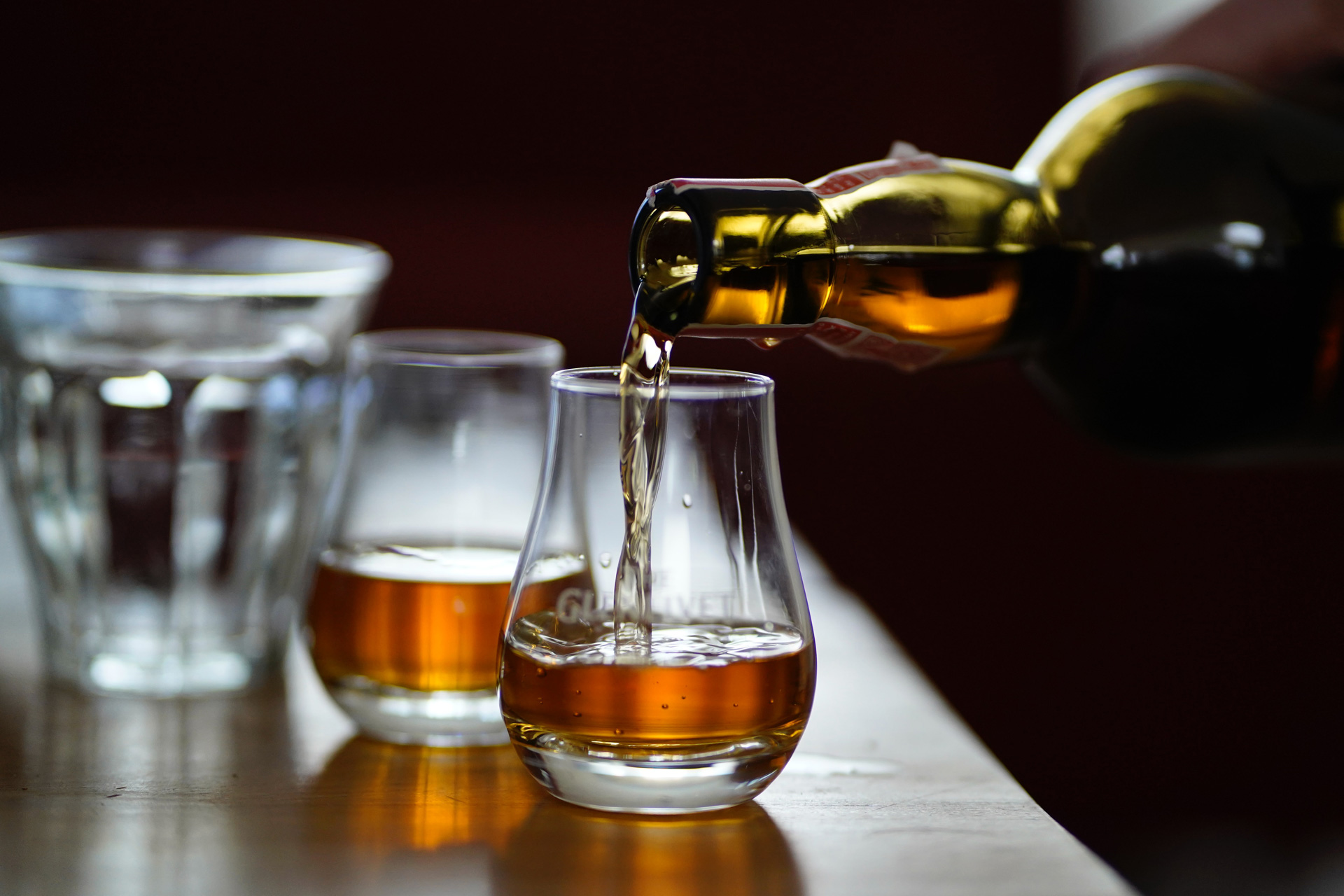 How else has the industry changed since you began?
Not only is the whisky community becoming more diverse, the ways to enjoy whisky are becoming more diverse too. Single malts are now breaking into the cocktail scene with most good bars offering a single malt cocktail on their drinks menu. The whisky industry has also adopted increasingly collaborative ways of working. Improvements in communications and analytics have led to greater inclusion and sharing of ideas and information. Now, I find it much easier to join everything together in terms of whisky creation, from the distillery to the warehouse, quality, delivery and the end drinker, across all geographies in the world. I wish I had another 30 years to work.
A lot has changed since I started working in the industry over 30 years ago. The biggest change I have seen is growth. There are more distilleries than there ever have been. I've seen a couple of dips and a little bit of downturn along the way, but overall the industry keeps getting bigger and better, and the connoisseurship in single malt has never been as great, along with the communities around it. Whisky has also become a very aspirational drink – there are drinkers gravitating to single malt from wine and other spirits, and discovering the richness and the stories behind it. 
What's the ideal way to try a whisky?
My whisky of choice and how to drink it depends on the moment, place and time. When it's cold outside, I really like to sip and savour the richly rewarding sherried character of The Glendronach Allardice Aged 18 Years, enjoyed neat. In the winter holidays with a hearty meal, dried fruit and nuts and a rich dessert, it makes me thankful for the rich rewards of life. In springtime, especially around my birthday, when the plants are awakening with colour and bloom, this is when I most enjoy the beauty of Benriach The Original Ten. With a drop of water, a fresh fruit orchard bursts from the glass, nestled in a meadow by a forest. It is simply delicious, especially when served with soft macarons and fine pastries in the garden. In summer, when I most enjoy time spent on the coast, I reach for Glenglassaugh with its luscious tropical and coastal taste. When it's a really warm day, I'll make a Glenglassaugh highball mixed with tropical fruit juice, soda water and ice cream.
Any key whisky trends we should be looking out for?
Super-premium spirits are becoming increasingly sought after, tying into the overall trend of 'drink less, drink better' for 2023. This applies to our full range across Glenglassaugh, The GlenDronach and Benriach, as well as our luxurious old and rare bottlings, such as The GlenDronach Grandeur Batch 11, Benriach The Forty and our increasingly sought-after Glenglassaugh Old and Rare expressions.
Classic whisky tastings have always been popular, but increasingly consumers are looking for more experiential 'fun' serves with a twist that play on flavours, colours, textures, aromas and interactivity.
Bringing the translation of a sense of place to the consumer is something which in previous decades wasn't really looked at or explored and is something we are seeing a lot more of. Glenglassaugh Single Malt, for example, is coastal and unique and that story has not yet been told. It awakens the senses and brings people in through the richness of the storytelling, really bringing to life the character of the distillery – something we're going to see a lot more of. We're also beginning to see much more identity shine through on the packaging. People get a feeling of what they're going to taste when they see a bottle. Sustainability is another key trend, making sure we're using recycled glass and reducing packaging waste.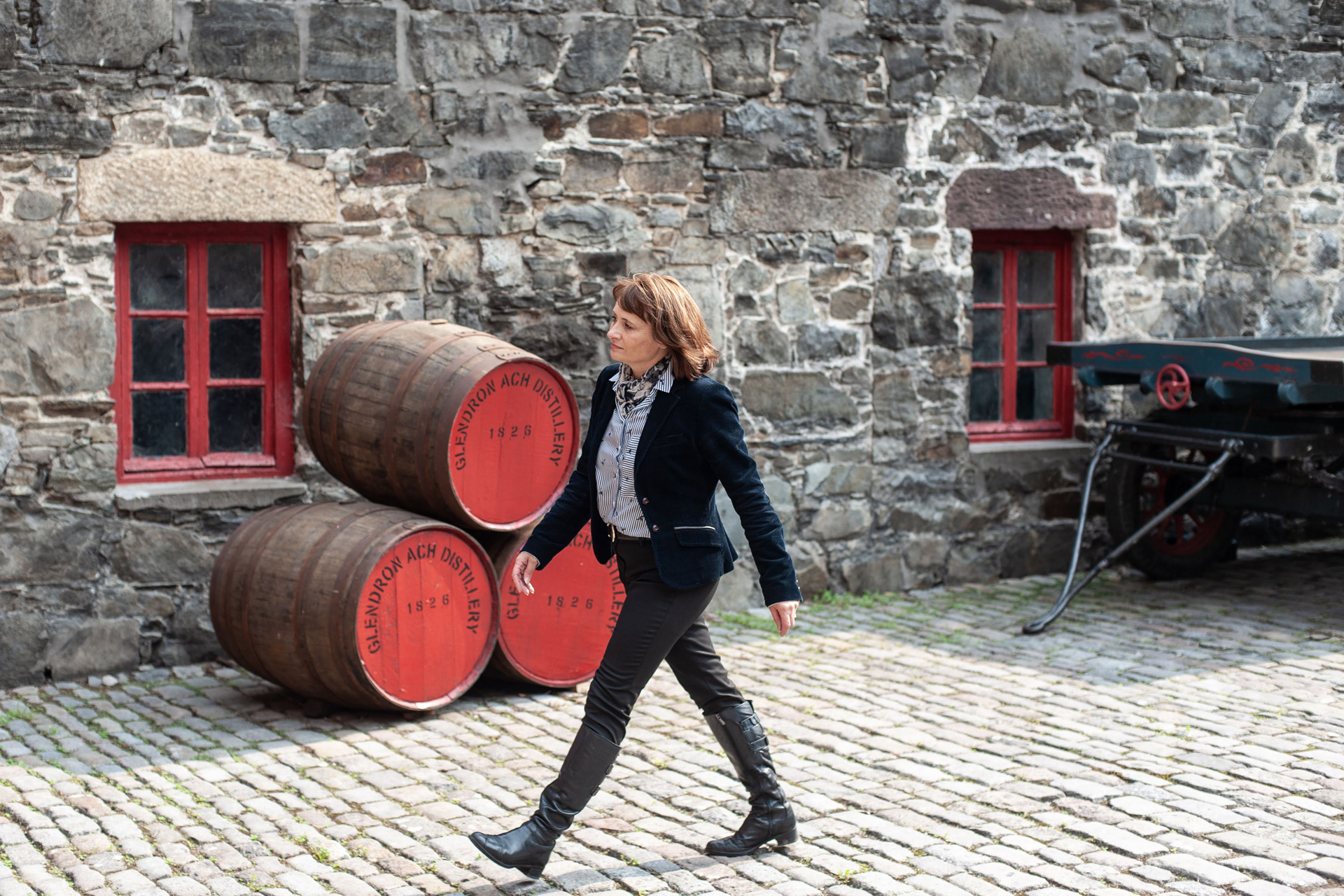 For whisky novices, how should they decide which whisky to go for?
I believe everyone can find a whisky to suit their palate, based on the flavours they enjoy in food – be they sweet or savoury, rich or light. Whisky is a highly versatile spirit that can be enjoyed in many ways. When it comes to ordering from a bar, for example, I always encourage people to be adventurous and be open to trying new things, so if a traditional neat serve isn't for you, a delicious alternative is to try whisky over ice or mixed in a cocktail. My favourite is the classic Blood & Sand, delicious when made with Glendronach 12 Year Old sherry cask matured single malt, mixed with sweet vermouth, fresh blood orange juice and cherry liqueur. For a more experiential 'fun' serve with a twist, I recommend the Benriach Penicillin – one of our most popular cocktails which perfectly mixes smoke, lemon and ginger.
Which foods pair best with whisky?
Last year we had former Masterchef contestant Julie Lin work on our World of Flavour campaign for Benriach. The campaign was all about opening up cuisines and pairing it with whisky. Julie created a dish to go with Benriach The Sixteen, a whisky full of dried apricot flavours as well as being quite smoky, oaky and nutty. She paired it with a punchy Szechuan aubergine dish – it was a match made in heaven.