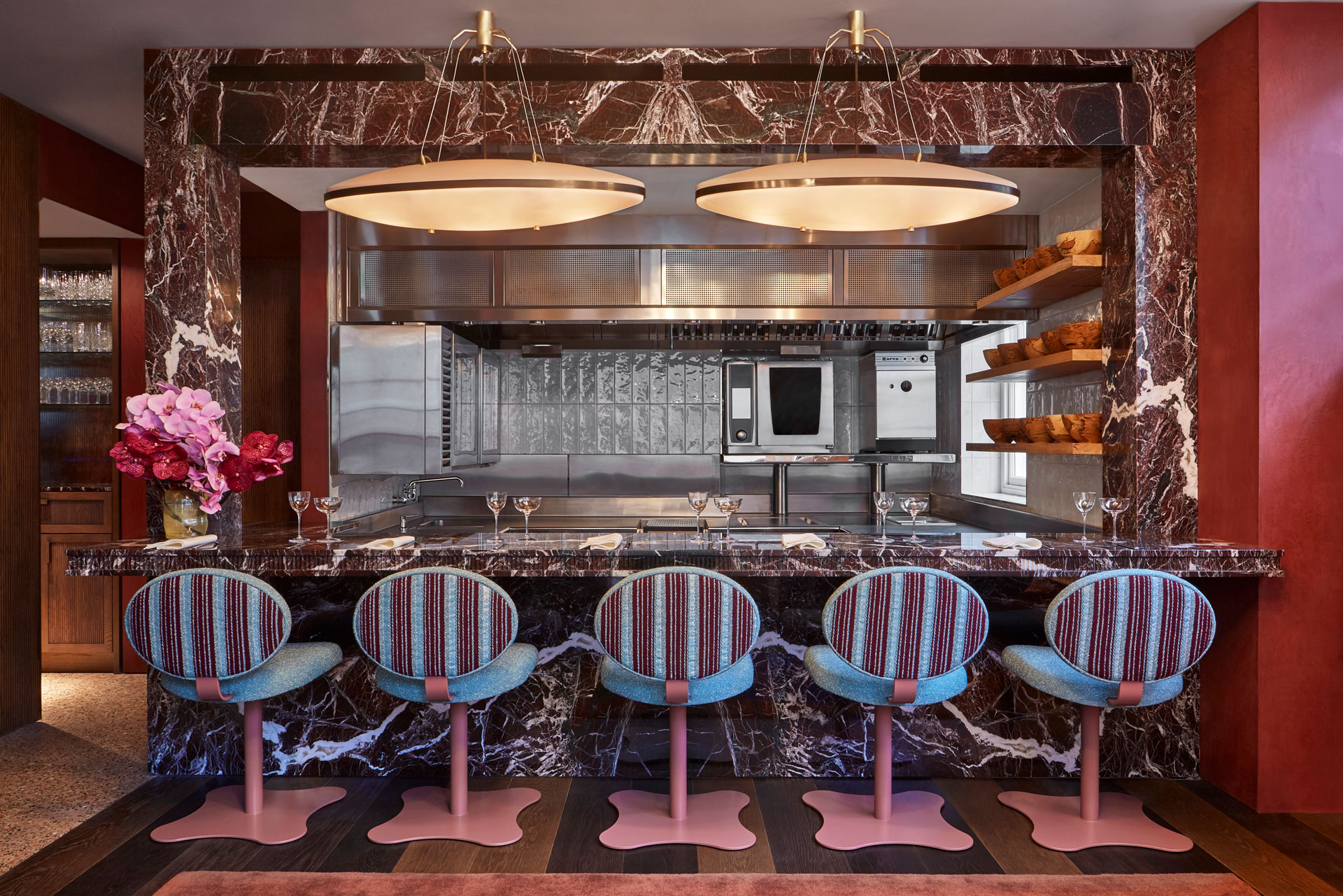 Tom Aikens & Rebecca Korner on the Making of Muse
---
The story behind one of the most talked about restaurant openings of 2020
A few days before lockdown measures came into place, C&TH's Ellie Smith took a trip to Belgravia to check out the newly opened Muse. The restaurant had been open for just a couple of months, and the buzz surrounding it was big.
Muse is the newest venture from chef Tom Aikens, who returns to London's fine dining scene following a five-year absence, bringing with him years of experience in the world of high-end restaurants. Aged 26, Aikens became the youngest British chef ever to be awarded two Michelin stars, going on to cook at the likes of Pierre Koffman's La Tante Claire, Pied-à-Terre and Joel Robuchon in Paris.
Muse is a culmination of all this: a 'gastronomic autobiography', as Aikens puts it. You'll find the restaurant tucked away inside a tiny townhouse in a residential Belgravia mews, spread across two floors and seating just 25 diners. Australian-born Rebecca Korner is behind the dazzling interiors, which are designed to reflect Tom: eclectic, colourful and unique.
Pretentious? Perhaps. But there's no denying the end result is something special: Muse is a work of art. 'A lot of London restaurants have the same style, atmosphere and feeling, but when you come into a space like Muse there's a: "wow, I wasn't expecting that" moment', Aikens says, as we chat over a cup of tea. Here Aikens and Korner share the story behind one of the most talked about openings of 2020 – which, we hope, will be back with a bang once lockdown measures are lifted.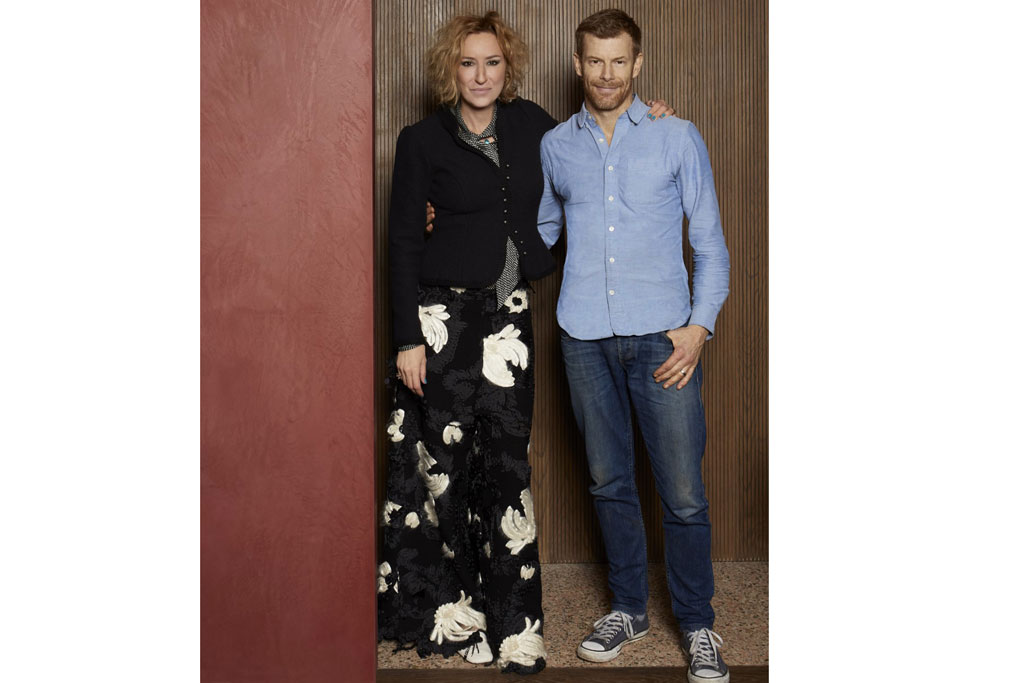 Tom, tell us about the concept for Muse…
I wanted to create something very individual and special. When you go to a restaurant, what part of it do you actually remember? Is it the food, the service, the atmosphere, the people? More often than not, we forget any one of those. I think trying to get people to remember the experience is what will give you repeat customers. A lot of London restaurants have the same style, atmosphere and feeling, but when you come into a space like Muse there's a: 'wow, I wasn't expecting that' moment.
What about the food?
All the dishes are taken from moments in time: each one relates to a story from my childhood or people that I've worked with. The menu has names rather than descriptions of dishes, so it's a surprise: people are excited about trying something they haven't seen before. Once we present the dish we share the thought process behind it, which means people go away with more of a memory of what they've eaten.
Did you grow up in a foodie household?
I grew up in Norfolk; we had a big garden and my mother grew everything at home, so we had seasonal food all year round. There was a lot of cooking and food was always at the forefront of family sit downs. My father was in the wine business as well, so I had the best parts of food and wine all the time.
How does the design of Muse mirror the food?
Rebecca: As a designer, you don't want to mimic anything: you want to create something that's ground-breaking. Tom's so original, so we took that as our lead. The menu is nostalgic about Tom's life, so the restaurant had to be reflective of him. There's a lot of colour in the food – there's a beetroot dish, for example, that really blows your socks off even if you don't like beetroot – and there's a lot of colour in the design. I love colour: I grew up in Australia so I wanted to bring the colours of the sunshine here. The food at Muse is also really varied, so the interior mimics that with different materials: stone, wood, metals, marbles, and different fabrics.
Tom: There are two floors here and they're very different. Downstairs we prepare the cold side of the menu – the bread, the canapes and the drinks – then upstairs is all the hot food. You have two different environments, which is portrayed in the design.
Rebecca: The interiors actually reflect the opposite temperatures. Downstairs we had to think about how to warm the area so you leave through a certain atmosphere, and upstairs has a colder feel. Seasonality in Tom's food is also key, which is mirrored in the interiors: downstairs is more autumnal, upstairs is more spring-like.
Was it a long process?
Rebecca: The layout took a while because the building is 200 years old, so there were certain elements that had to be corrected – although we couldn't touch certain parts like the windows.
Tom: When I first looked at the building, it was a really awful looking pizzeria – but even in its decrepit state, I had a really good feeling about it and what it could become.
What kind of ambience did you want to create with the restaurant?
Tom: Nothing formal. Fine dining often gets put in a box as not being much fun, which was something I didn't want to be attached to. Rebecca has created something with all the luxury comforts that people would expect, but it's also casual, relaxed, informal and fun. I wanted it to be approachable. It's a very personal service we're giving, it's not like you're a number.
Rebecca: You also want to look at something beautiful while you're eating. You can't get away with doing something really bland anymore because it doesn't add to the adventure. You have to think: there's so much to choose from: how are you relevant?
Tom: Over the last five years, the whole framework of restaurants has dramatically changed. In terms of the excellence of food, it's consistently good – the level of food quality is very high. What we do is make you look at food differently.
How To Support Your Local Restaurant During Covid-19 / Restaurants For Art Lovers