Kricket co-founder Will Bowlby shares his story…
In 2012, a 24-year-old Will Bowlby was offered a job cooking European food for Indians in Mumbai. Two years later, he returned to the UK to cook Indian food for Londoners. 'I noticed a gap in the market for modern, accessible Indian food,' Will tells us. 'Before Kricket was born you had your high-end Indian restaurants and your curry houses, but there was little in between aside from Dishoom.'
Will launched Kricket in 2015 alongside business partner Rik Campbell, initially operating from a tiny shipping container in Pop Brixton. It was an instant success, and began to entice big names in the food industry – including Michel Roux Jr. – down to Brixton. Five years on, the pair run three branches of Kricket: the original in Soho, another in White City, and a third back in its hometown.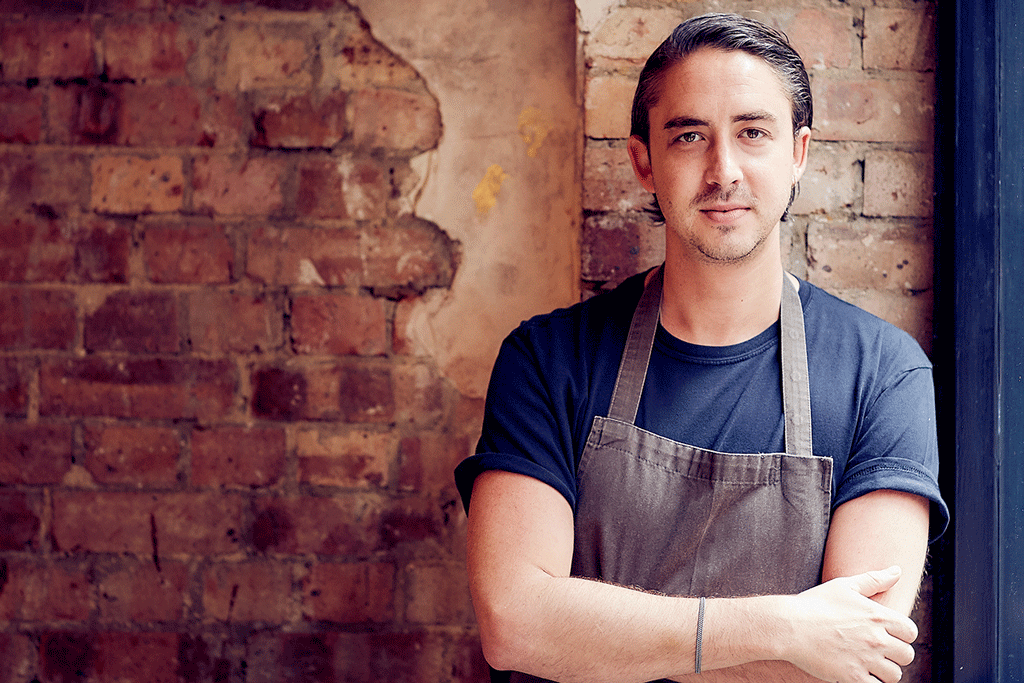 How did you get into the world of cooking?
I decided I wanted to be a chef around the age of 10, inspired by Jamie Oliver coming onto the TV. While I was at university I set up my own catering company which gave me some good experience. My first proper paid job was in my local pub as a kitchen porter – I went from that to barman to the pastry section. After university I went straight into a restaurant called Le Café Anglais, which was run by Rowley Leigh, one of the founders of the revival of modern British food in this country. He taught me everything I knew over a period of about two years. I worked my way from the bottom to the top in that restaurant, learning as fast as I could.
When did you become interested in Indian food?
After I left Le Café Anglais I was offered a job to be head chef of a new European restaurant in Mumbai. I'd never been to India before and I was only 24 – so quite young and inexperienced to take on a head chef role, but I went with the attitude of 'give everything a go'. Although I was creating European food for the Indians, I was far more interested in what was going on around me, and I very quickly became interested in Indian food.
Where did the idea for Kricket come from?
The idea to open an Indian restaurant came into my mind around six months after moving to India – I started writing recipes while living in Mumbai. After two years I came back to the UK, keen to open a restaurant in London which offered modern, accessible, interesting Indian food. I met up with my friend from university Rik (Campbell), now my business partner, who was working at Deloitte as an accountant but always had aspirations to go into hospitality. We joined forces and we've been working together ever since.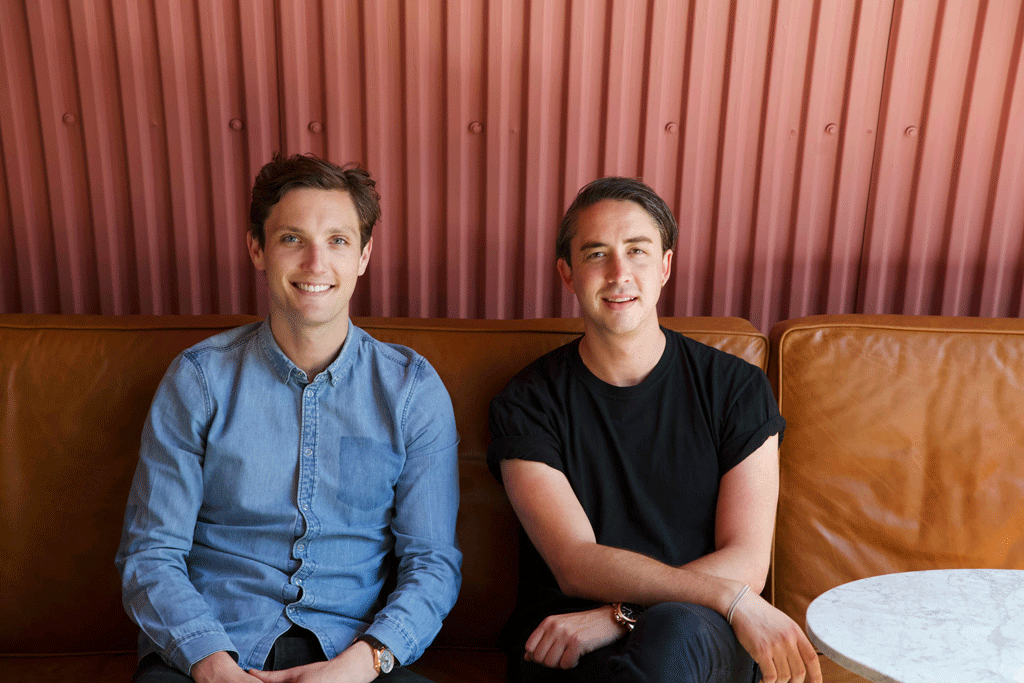 Did you see a gap in the market?
Before Kricket was born you had your high-end Indian restaurants and your curry houses, but there was little in between aside from Dishoom. What I wanted to do was showcase the diversity of Indian food, to take recipes and ideas I'd learnt in India but localise them. Our aim was authentic flavours with local ingredients, presented in a new way.
Do you get some of your spices and ingredients from India?
Yeah, you have to with some things. Our fish is exclusively from the British Isles, and we try and source as much meat as possible from Britain too, but fruit, vegetables and spices are a lot more difficult.
How do you think our relationship with Indian food has changed over time as a nation?
Since we started out with Kricket what I thought would happen has happened: lots of other contemporary Indian restaurants have opened. People are becoming more knowledgeable on the diversity of the food itself – I hope they're seeing there's more to Indian food than a Vindaloo and a pint. I think India as a country is rapidly growing in so many senses, and the food scene has certainly developed since we started.
Do you still travel to India for inspiration and ideas?
I try to go as much as possible, which has been once or twice a year over the past few years as we've been very busy. But next week we're taking eight of our senior management staff there which is super exciting. It's partly as a thank you, and we're also doing a pop-up in Mumbai – which will be the first time I take my food back to India.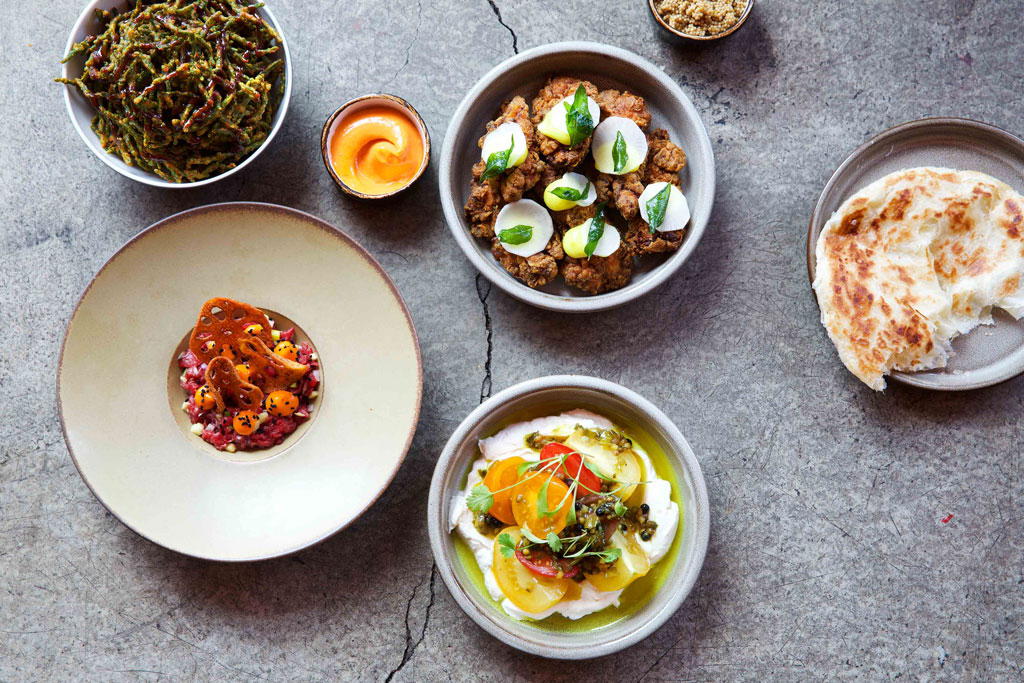 Do you still spend time cooking in the kitchen?
I do, but every week is different and things change quite quickly depending on what's going on. I have more responsibility now and I have to be in other places sometimes but I still find time to be in the kitchen, and as time goes on I want to stay involved in that side of things.
Is it true that you can't eat some Indian food due to an experience you had there?
I caught a parasite when I was there, and although it's gone it can linger and affect what you can eat. I can obviously eat Indian food but I can't feast out on it. I'm constantly tasting and eating Indian food of my own but if I was to go out and go big it wouldn't be pretty!
Do you have any advice for people cooking Indian food at home?
The cooking of the onions is such an important part, particularly when cooking a curry. The way the onions are cut and how they're cooked can affect and develop the flavour of the curry. In terms of spices, different spices have different temperatures at which they cook so you have to be wary of that. It's important to be aware of when to put spices in too – some need to go in at the beginning of cooking, while others are used to act like a seasoning at the end of the cooking process.
What are your top three ingredients?
Good beef, curry leaves and butter.
Favourite spices?
Black cardamom, mustard seeds and carom seeds.
Favourite places to eat in London?
A.Wong in Victoria and Perilla in Stoke Newington.
Pet hate in the kitchen?
General cleanliness is something I'm a bit of a stickler for.
Interview with Heston Blumenthal / Best Indian Restaurants in London
---