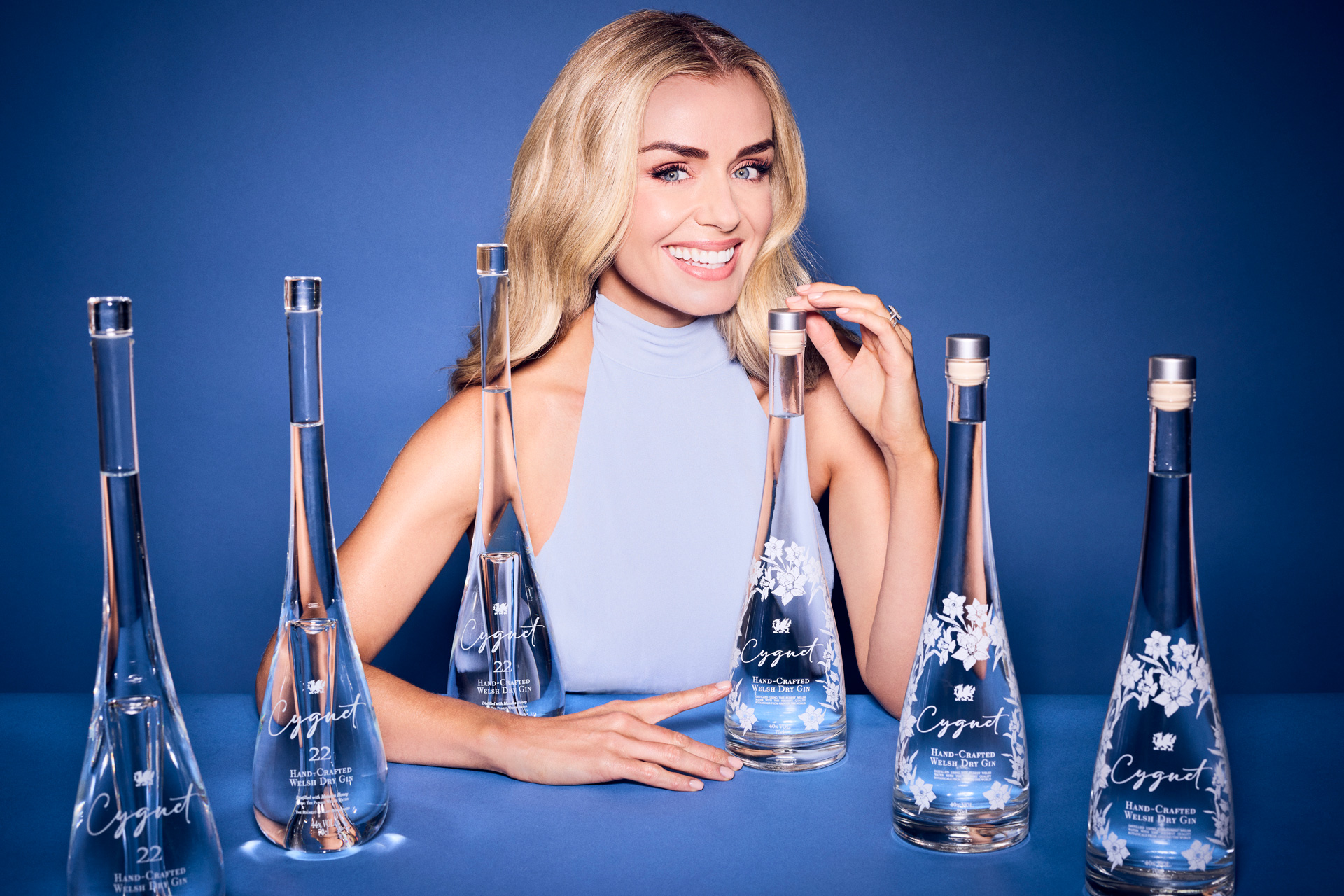 Katherine Jenkins: 'As a singer your body is your instrument'
The Welsh singer tells us about her new eco-friendly gin
How does the UK's best selling classical artist, Katherine Jenkins OBE, prepare for a show? No talking for 24 hours before, she tells us, plus lots of water – but also, interestingly, a gin or two. The Welsh mezzo-soprano has long been a fan of the spirit, which is known to be a 'clean' alcohol suitable for singers. That's why she decided to launch Cygnet 22 – a premium, eco-friendly gin – alongside her husband, filmmaker Andrew Levitas. She tells us more below, plus shares some insight into her life as a singer and mum of two.
Q&A With Katherine Jenkins
Tell us about Cygnet 22. Why did you decide to create your own gin? 
Cygnet 22 is a refined sustainable gin that has a unique versatility – the first truly Welsh ultra-premium gin. I was inspired by a Welsh spirit produced just six miles down the road from where I grew up in Swansea and I wanted to set about creating my own; a gin that was able to break the mould in a traditionally male dominated spirits industry. 
When did you first get into gin?
My dad was in the navy so obviously he drank gin and all the women of the Jenkins family love their gin so, naturally, I followed suit. When I went to study at the Royal Academy of  Music they talked to us about what alcohol was 'clean' for our voices and from learning about that, I always wanted to create a high quality ultra-premium gin – something I could  trust was using only the best ingredients.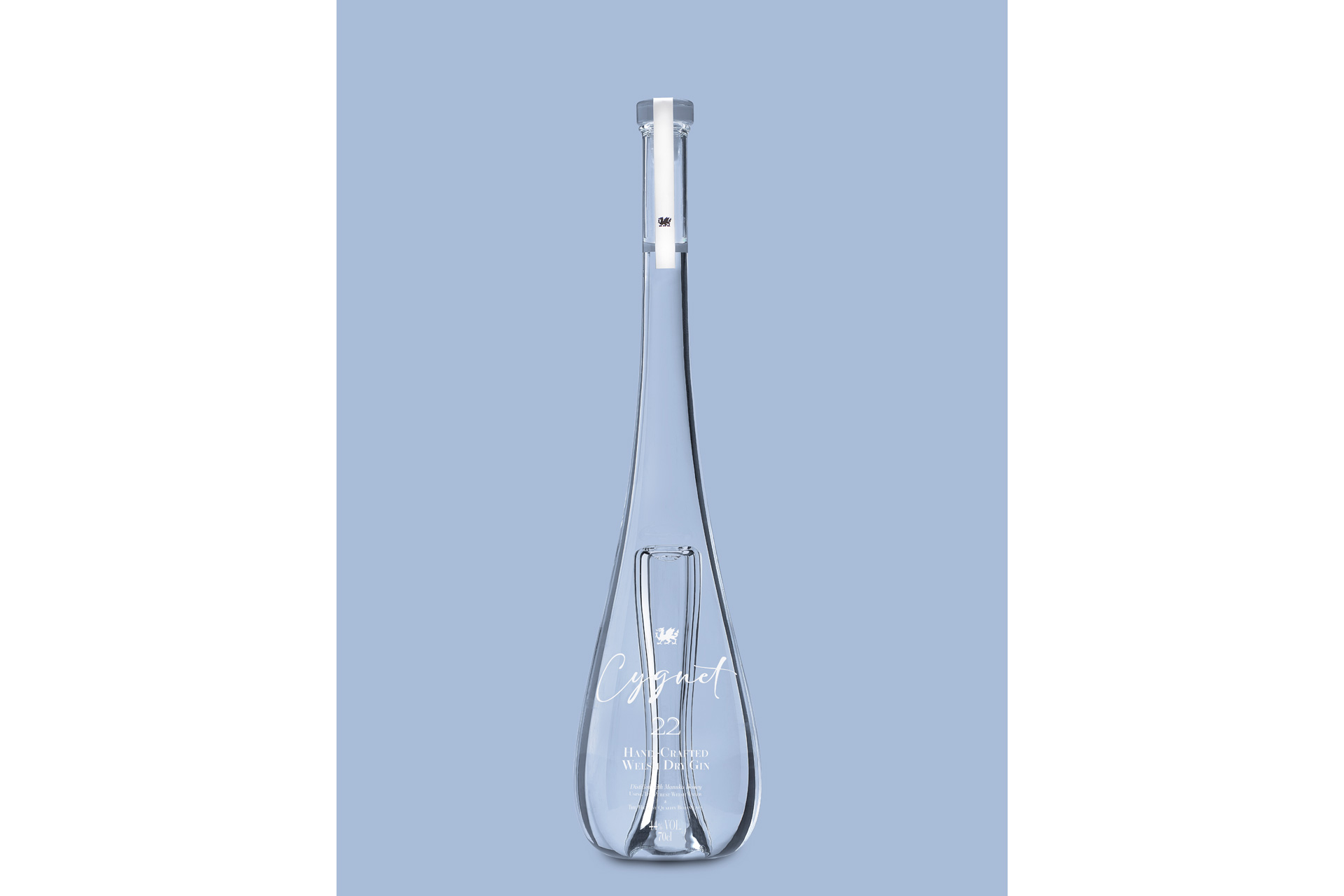 What's your favourite way to enjoy a gin? 
My favourite way to enjoy Cygnet 22 is in the Bees Knees cocktail, which uses Cygnet 22 gin, lemon juice, honey syrup and is garnished with a lemon twist. It's incredibly light and refreshing and perfect for summer. 
What can we expect from the flavour/style? 
In terms of flavour and style, Cygnet 22 is very distinctive, it combines the 12 botanicals used in the production of Cygnet Welsh Dry Gin with other key ingredients such as bee pollen, lemon balm, rose petals and white peppercorns. A noticeable addition is manuka honey, something I swear by due to its healing properties. In terms of texture, it is both smooth and silky, meaning it can be both sipped on the rocks or mixed in cocktails. 
What can you tell us about its sustainability credentials? 
Typically spirits production is both energy heavy and water intensive, so to combat this we are fully committed to understanding and reducing the impact we have on the planet and are also working with a leading sustainability advisor on this. Our bottles are 100 percent plastic-free, fully recyclable and screen printed using environmentally friendly and organic ink. We are also using a 100 percent biodegradable seal made from wood pulp in Wales. The Cygnet 22 bottle also weighs up to 50 percent less than the average spirits bottle meaning it requires less raw materials to produce and less energy to transport. We have also made it a bottle for life, designed to be upcycled as a water carafe or single stem vase, it's such a slender and elegant bottle so it seemed like such a waste not to make the most of this!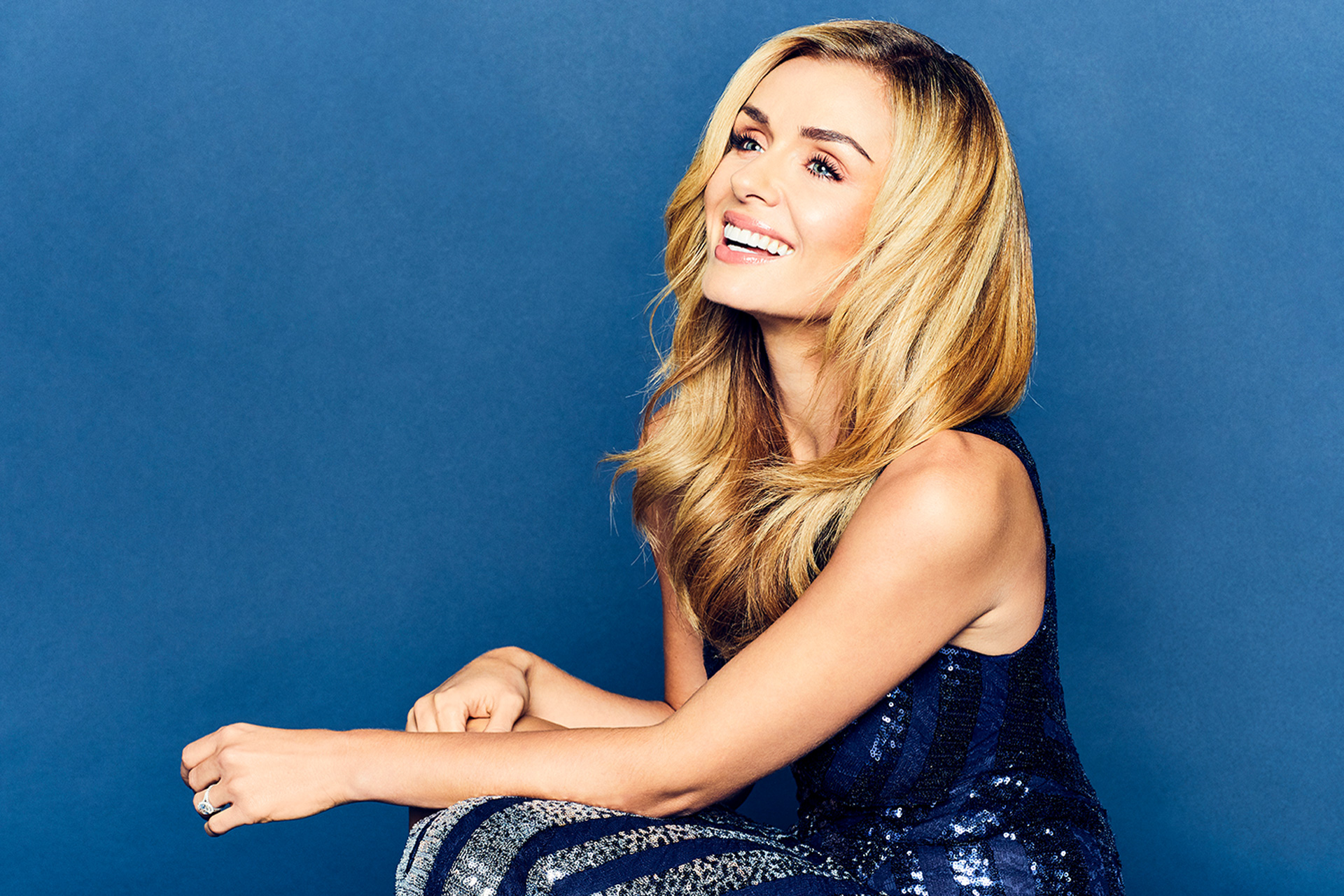 How did you find launching the product alongside your husband Andrew? 
Well as expected we are two creative minds so we don't always agree! In honesty, I have loved  it. It's always fun to collaborate with him and he has a brilliant mind. We have created this as a passion project because we truly believe in it and treat it with the same care and attention to detail as we would with an album or movie. 
It contains manuka honey, which is renowned for being good for your voice. What other  daily habits do you incorporate into your life to help with your singing? 
Lots of water, eating well and of course clean alcohol. As a singer your body is your instrument so being healthy and strong is really important.
What about preparing for a big show – do you do anything different in the weeks leading up to it? 
Vocal rest. The voice is a muscle, so I do not speak for 24 hours prior to a performance. It sounds a bit extreme I know, but that way you ensure you're sounding fully rested and in good voice. My children now think it's totally normal and think it's funny to play charades with Mummy. 
In your everyday life, how do you live sustainably? 
Well I think it starts with a mindset and if you can retrain your brain to think about your impact and footprint then you're halfway there. Skipping single use plastic, conserving energy and looking for alternative more eco-friendly products becomes second nature and I'm always encouraged by our children's enthusiasm in wanting to protect their planet.
What has been your most memorable performance to date? 
Probably singing to our troops out in warzones like Iraq and Afghanistan. I have been involved with our military since 2005 and it has always felt so emotional to sing for them and a privilege to be able to spend time with them. Of course, singing at the Sydney Opera House, Albert Hall and Principality stadium were all bucket list moments but the military concerts have a special place in my heart. 
View this post on Instagram
What advice would you give to your younger self? 
Live in the moment, it's never crowded on the extra mile and the apple doesn't fall from the tree. 
How do you lead a life in balance? 
I am a mum to little ones so I am not convinced I do! I think since Covid times I have learned to say 'no' more and with Andrew's schedule we need lots of forward planning. I spend my time working on the things that really excite me and family time is sacred. 
Anything else exciting in the pipeline?
More concerts both here and internationally, and new music but I can't say too much about that right now. 
QUICK FIRE 
What are you listening to at the moment? Stephan Moccio 
What are you watching? Succession, 1883, Acapulco. 
What are you reading? Tracy Borman's new book on Anne Boleyn and Elizabeth I.
Go-to karaoke song? 'Empire State of Mind'. I am truly dreadful at karaoke so I rap instead of sing for the comedy value. 
An eco swap/product you've discovered recently? I've recently switched to plastic free and biodegradable hair ties because of the damage to the oceans.
Find out more and shop at cygnet-distillery.com