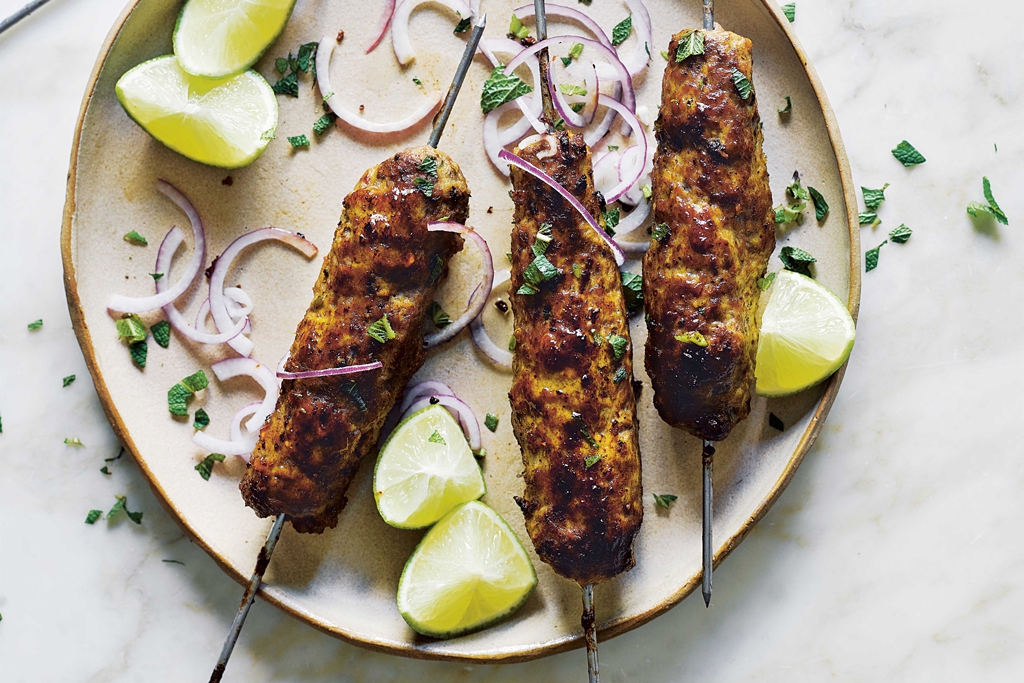 Recipe: Dishoom's Lamb Sheekh Kebab
---
Spice up tonight's dinner with this recipe from Dishoom
Famed Indian restaurant Dishoom reveals some of the secrets behind its delicious dishes in its much-awaited cookbook. Here we bring you the recipe for succulent lamb sheekh kebab.
Recipe: Dishoom's Lamb Sheekh Kebab
Serves 4
A sheekh kabab is formed from spiced lamb mince, wrapped around a skewer, then grilled. To create our mince for this recipe we blend a mixture of 80% lean lamb leg and 20% fresh lamb suet to give the best balance of fat for optimum succulence. If you can manage this at home, we strongly recommend it.
If you're unable to buy lamb suet and your lamb mince is quite lean, processed cheese slices are a secret trick that will add a welcome richness. For the most succulent kababs, finely chop the cheese, mix with your lamb mince and then pass through the fine setting of a hand mincer.
Ingredients
2 tsp coriander seeds
2 tsp cumin seeds
10g coriander stalks
10g green chillies (2–3)
50g red onion, roughly chopped
500g lamb mince (20% fat)
2 processed cheese slices, finely chopped (optional)
1½ tsp fine sea salt
25g garlic paste
15g ginger paste
1 tsp freshly ground black pepper
2½ tsp garam masala
TO SERVE
Mint leaves, chopped
Red onion slices
Lime wedges
Method
Warm a dry frying pan over a medium heat. Add the coriander and cumin seeds and toast for 2 minutes, shaking the pan regularly. You should be able to smell the spices. Tip them out onto a plate and allow to cool, then crush to a powder, using a pestle and mortar or
spice grinder.
Using a blender or mini food processor, briefly blitz the coriander stalks, green chillies and red onion to a coarse paste (do not make it fine).
If you have a mincer, pass the lamb (with the cheese, if using) through it for especially juicy kababs.
Put the lamb mince and salt into a large bowl and mix well to ensure they are thoroughly combined. Add the coriander, chilli and onion mix, along with the crushed toasted seeds, garlic and ginger pastes, black pepper and garam masala. Mix vigorously for 2–3 minutes (using a stand mixer if you have one). You should see tiny white strands forming in the meat, which indicates that it is ready. Cover and refrigerate for 30–60 minutes. (If you are using wooden skewers, soak them now.)
Portion the kabab mix into 10 balls, each weighing 60g. Push a kabab stick through the centre of each, then press the mixture into a thin sausage shape around the skewer, using your hands. The prepared kababs can be covered and stored in the fridge for 3–4 hours if you're not grilling them immediately.
Heat the grill to medium-high. Grill the kababs for 4–6 minutes, turning regularly, until nicely browned and cooked through, but still soft and tender inside. Let the kababs rest for 2 minutes, then transfer them to plates and garnish with chopped mint and red onion. Serve at once, with lime wedges.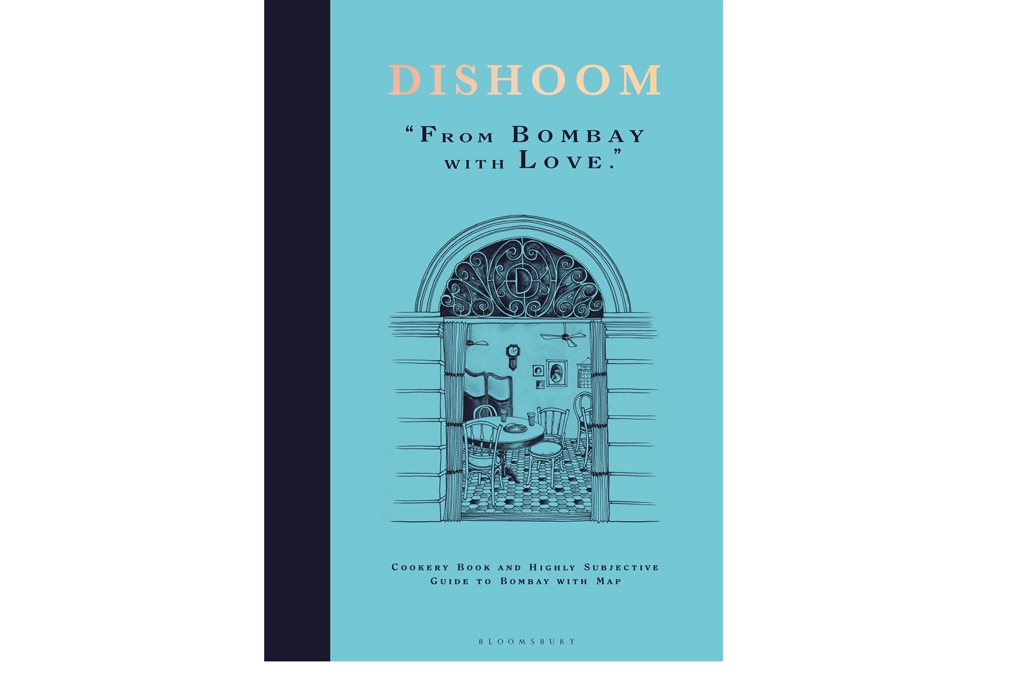 Recipe taken from Dishoom by Shamil Thakrar, Kavi Thakrar & Naved Nasir (Bloomsbury, £26). Photography © Haarala Hamilton.