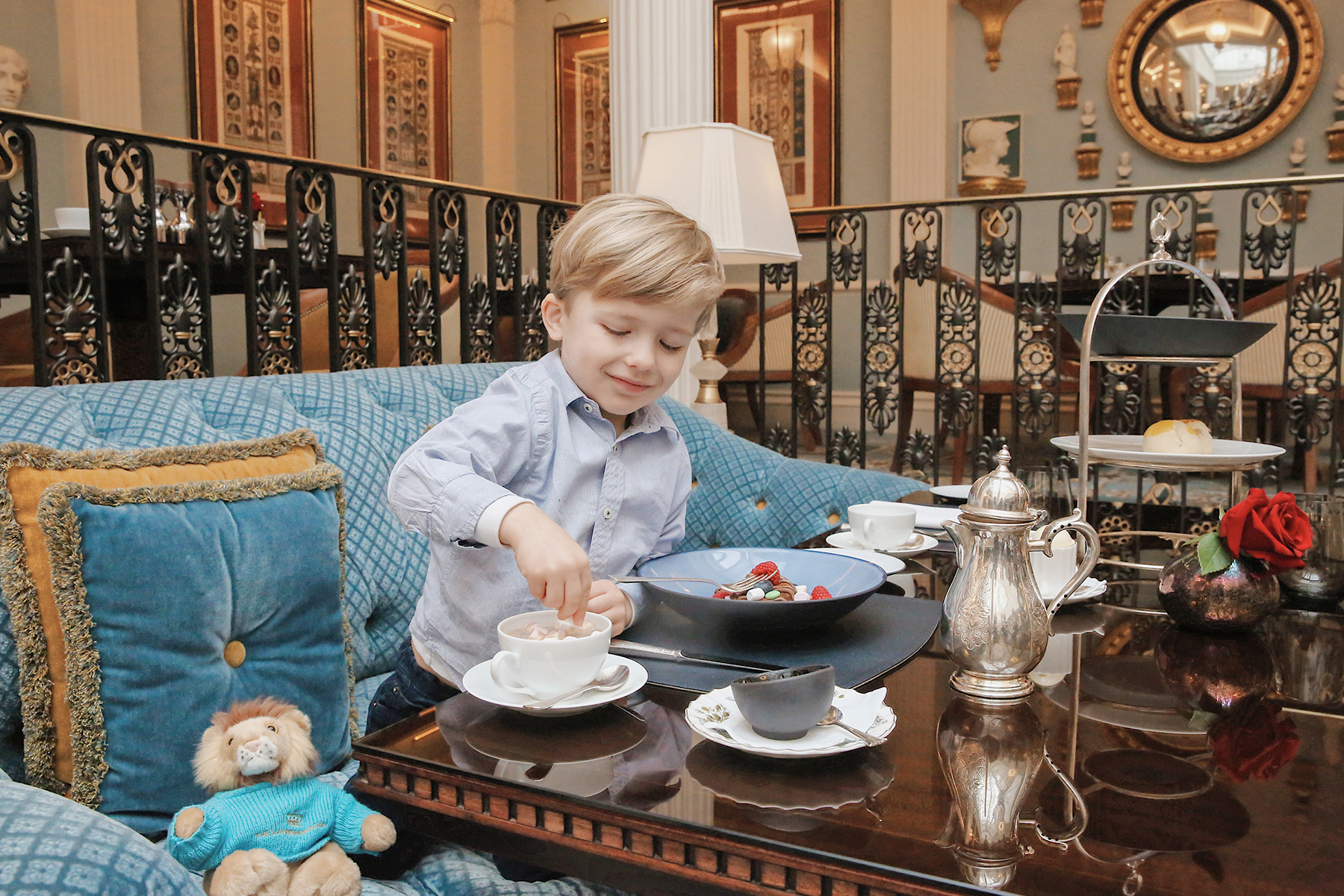 Review: The Little VIP Club At The Lanesborough
---
Let your children run riot on mocktails and Cruella cakes at this package devised just for them at one of London's grande dame hotels
'Corn dog, Rafferty?' I ask my clueless Border Terrier, Rafferty, what he wants to eat that evening (luckily, he didn't catch sight of the regal resident cat Lilibet sitting on a chair when we entered the hotel, otherwise I might not have had to ask him at all). I needed to order his room service from our personal butler before I could relax and start giving the children a most spoiling 24 hours at The Lanesborough.
For stir-crazy staycationers, they've just launched 'The Little VIP Club', though it could happily apply to big kids too. London's glorious grande dame hotels are pulling out all the stops when it comes to enticing restless souls to leave their homes and come back to embrace the Capital. While it's hard to find a room in the country for love nor money (all that Covid-free fresh air), London's comeback is inevitably going to be a bit more sluggish given the lack of international travellers right now. But, selfishly, it means all the more spoiling treats for us locals (and their children and dogs).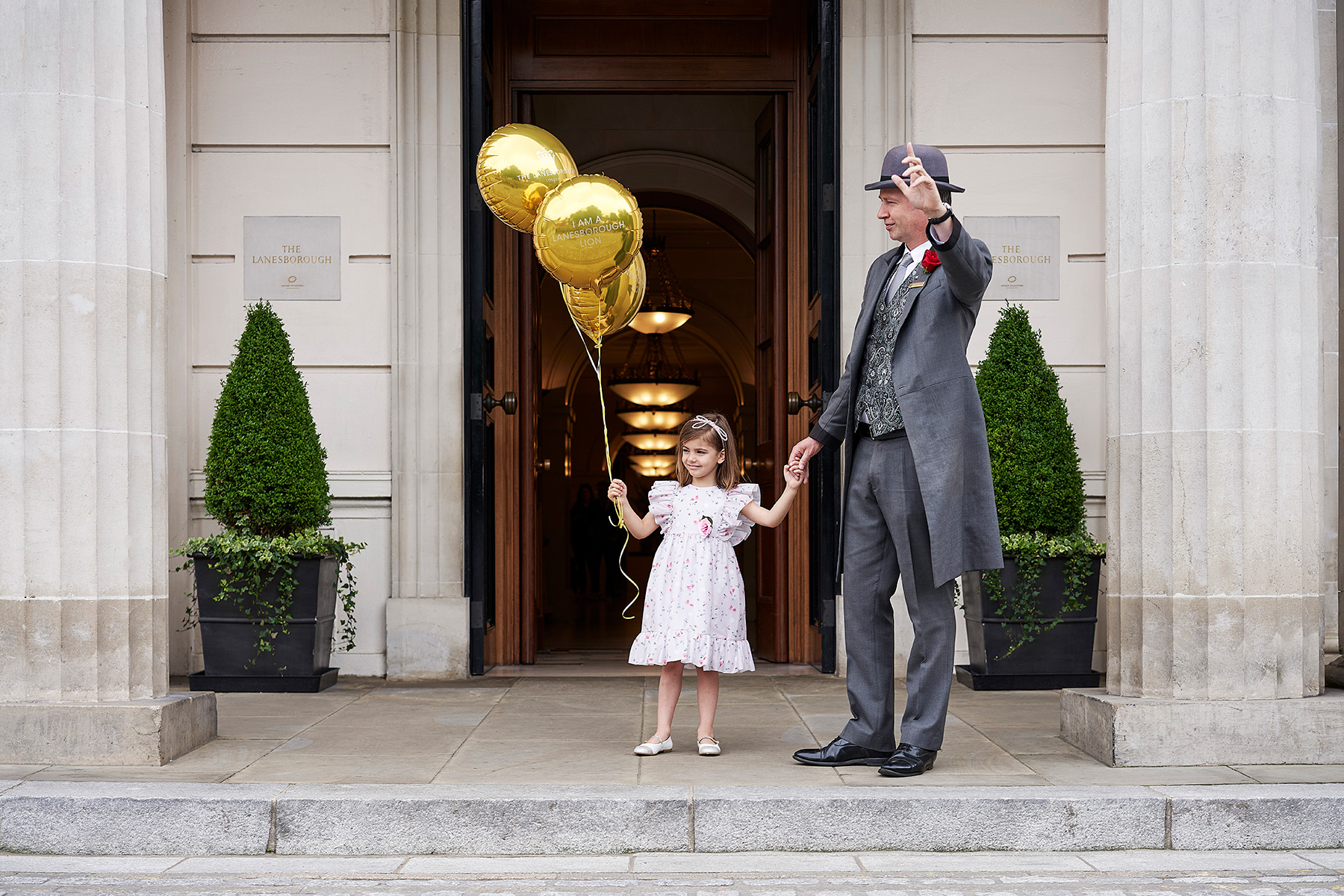 Once we're firmly ensconced in our dramatically big suite with adjoining rooms (and epic views), the children leap to the task of working out their treasure hunt clues. Eventually – as they unlock the safe to reveal the swag and having hammered their way through the chocolate treats (chocolate figures a lot in the following hours), we don our tea-time best and head down to serene Celeste, where afternoon tea is in mid flow. Tables of chattering folk – groups of women, family reunions, lovers, grandparents – sit hidden behind tiered trays of finger sandwiches, cakes and the rising steam of dry ice Scene Stealer cocktails. For now, the theme of afternoon tea is Cruella (actually, the film starring Emma Thompson and Emma Stone is really good), so think punk – red, black and blood, rather than dainty pretty and pink. Cakes are brilliantly named – you've got Anarchy Cupcakes (a moist red velvet with cream cheese frosting); Fashion Makes Art Makes Fashion (a raspberry Battenberg) and Totally Unexpected, a red choux bun hat with caramelizsed banana and pecan. Yes, there are sandwiches too for a hint of savoury but when you're 10 and seven, it's all about the sugar rush.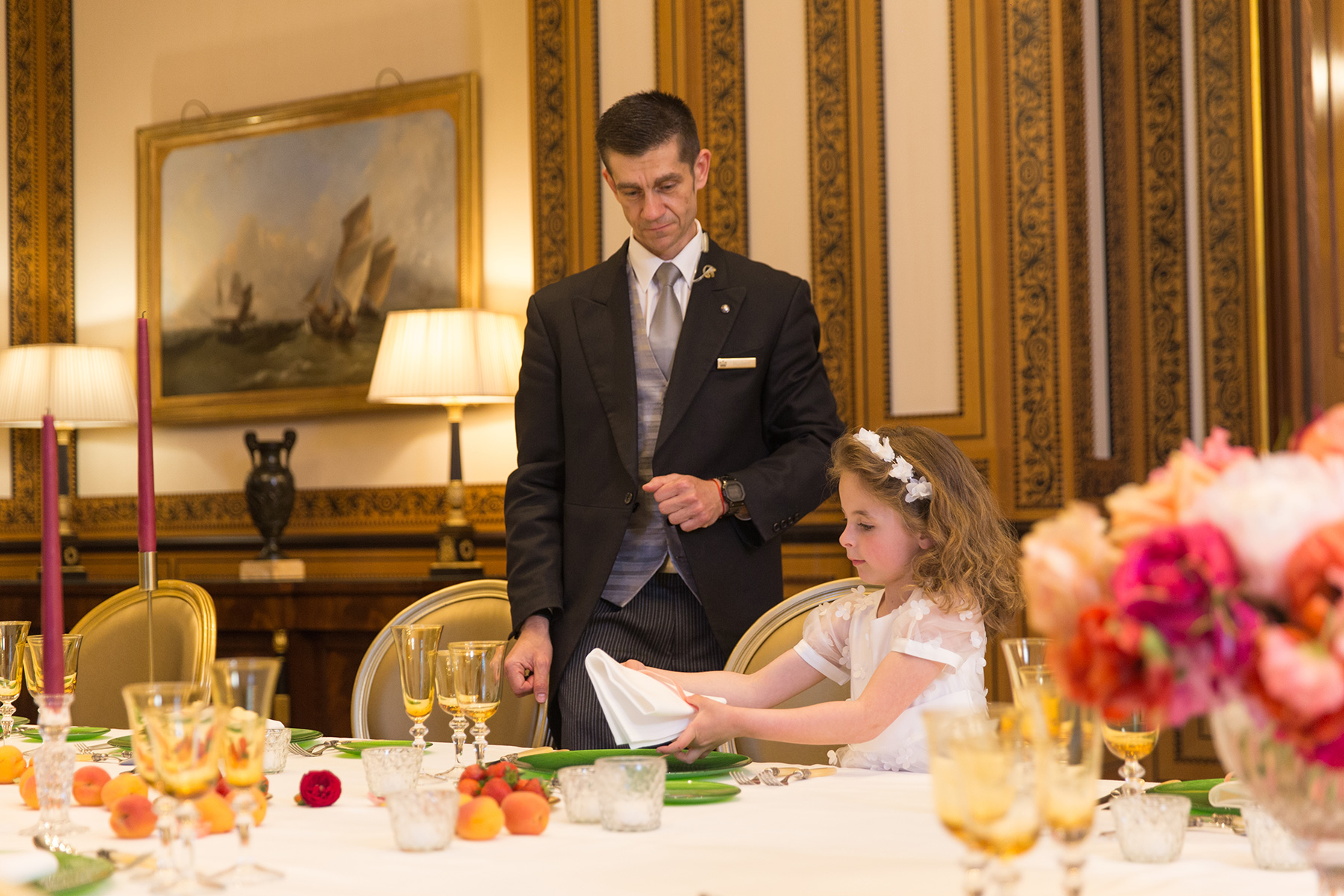 Bloated yet happy, it's time to make a splash and work off a least a couple of the thousand calories we've just consumed. The Lanesborough spa has allocated hours where children can enjoy free run of the pool, and parents can lie on the recliners believing they're somewhere on the Med and wallow about in the steam room and sauna, wishing lockdown hadn't been quite so unkind to bums and thighs.
Never mind that, it's surely time for cocktails – or mock ones for the under 18s. We leave our two to make sickly confections with their own mixologist (dry ice included), while we make small talk with the dog (he's just come back from a stroll round Hyde Park with the butler) in the Library Bar, crunching on dog treats and nuts.
As the sugar high begins to wane, it definitely needs a top up, so we all troop upstairs to our suite for popcorn (we have an in-room popcorn maker) and a movie until we crash out, legs akimbo in our gloriously big beds – the only sound being the gentle snoring of Rafferty by our feet, his belly full of Corn Dog.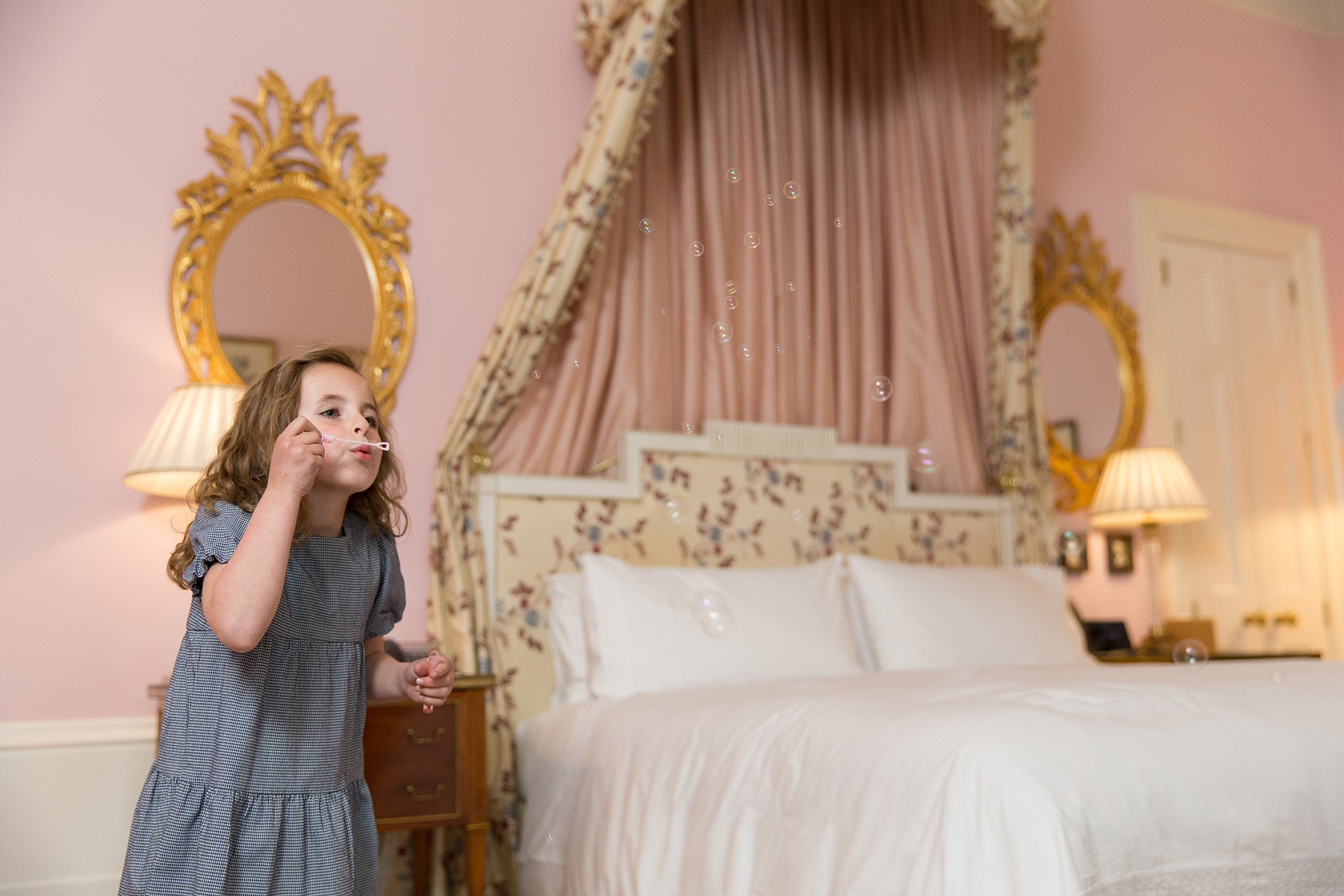 Book it: Nightly rates start from £1,276 per night in a two-bedroom interconnecting Premier Room, or in a Junior Suite with rollaway beds from £1,195, inclusive of VAT and breakfast. For more information, visit  oetkercollection.com
DISCOVER MORE:
Restaurant of the Week: Bubala / Best Children's Afternoon Teas In London