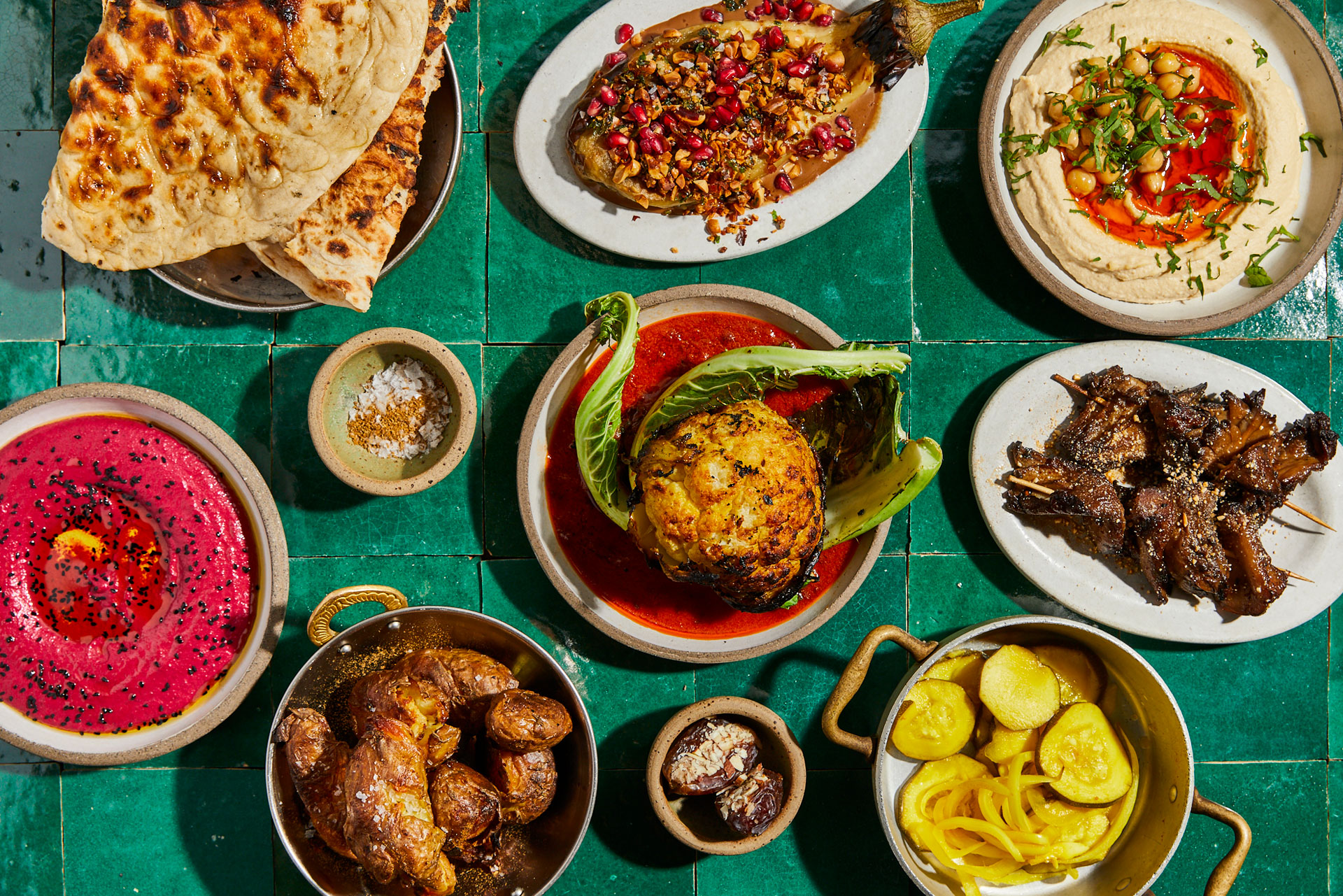 Restaurant Of The Week: Bubala
---
This Middle Eastern restaurant is giving plants all the love they deserve
Having already received glowing reviews from the likes of Observer restaurant critic Jay Rayner and ES Magazine's Jimi Famurewa, we naturally had high hopes for Bubala – expectations that the Middle Eastern restaurant effortlessly lived up to.
A vegetarian and vegan's delight, this Spitalfields gem's generous array of plant-centric dishes will persuade any meat lover to leave their carnivorous inclinations at the door. Located just a three-minute walk from Old Spitalfields Market, the neighbourhood restaurant has an intimate and exotic feel; think peach washed walls, a sprinkling of plants, and an emerald green-tiled bar where you can also sit, eat and soak up the buzzy atmosphere. Founded by Marc Summers (formerly manager at Berber & Q) and head chef Helen Graham – both with a background in Middle Eastern food – the restaurant's warm and inviting ambience is only surpassed by its outstanding food and drink offering.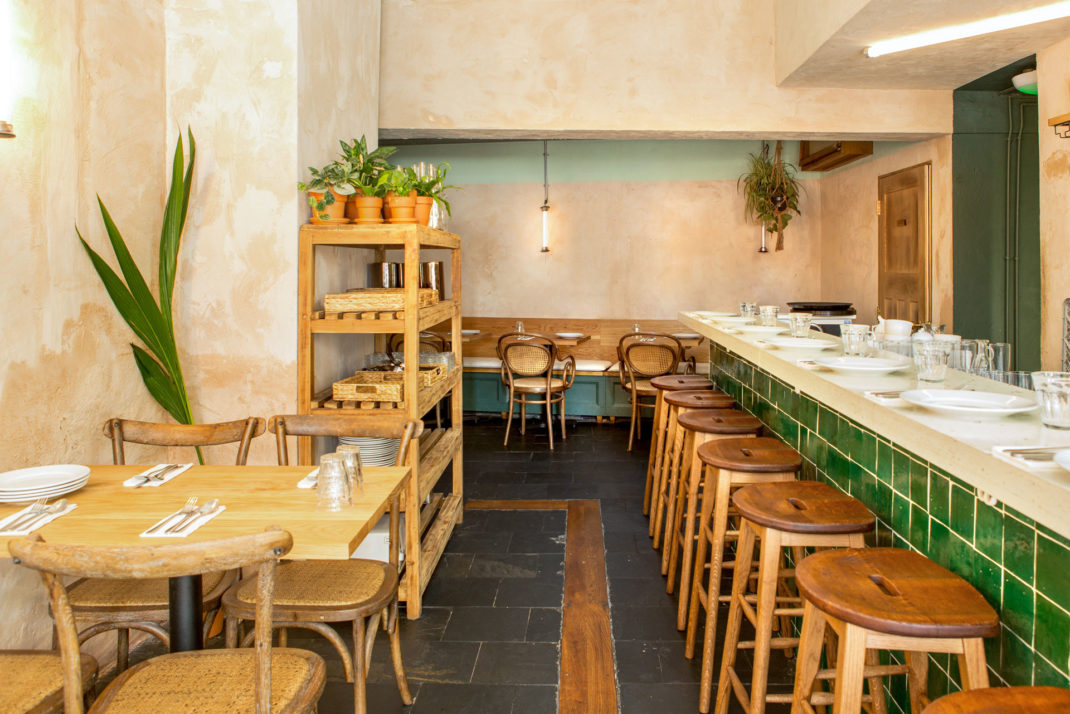 Firstly, the restaurant serves orange wine – yes, orange wine. If you're not familiar with the white grape style of vino, we suggest you give it a try, and thank us later. Bold, but not overbearing – the Italian 'Sketta, Cantine Marilina' boasts hints of baked apples, roasted nuts and spice, whilst the 'soft and fresh' Spanish 'Escabeces, Oriel Perez de Tudela' blends notes of pink grapefruit and peach – it's the perfect accompaniment to the avant-garde tasting menu, which offers an exceptional array of tastes and flavours.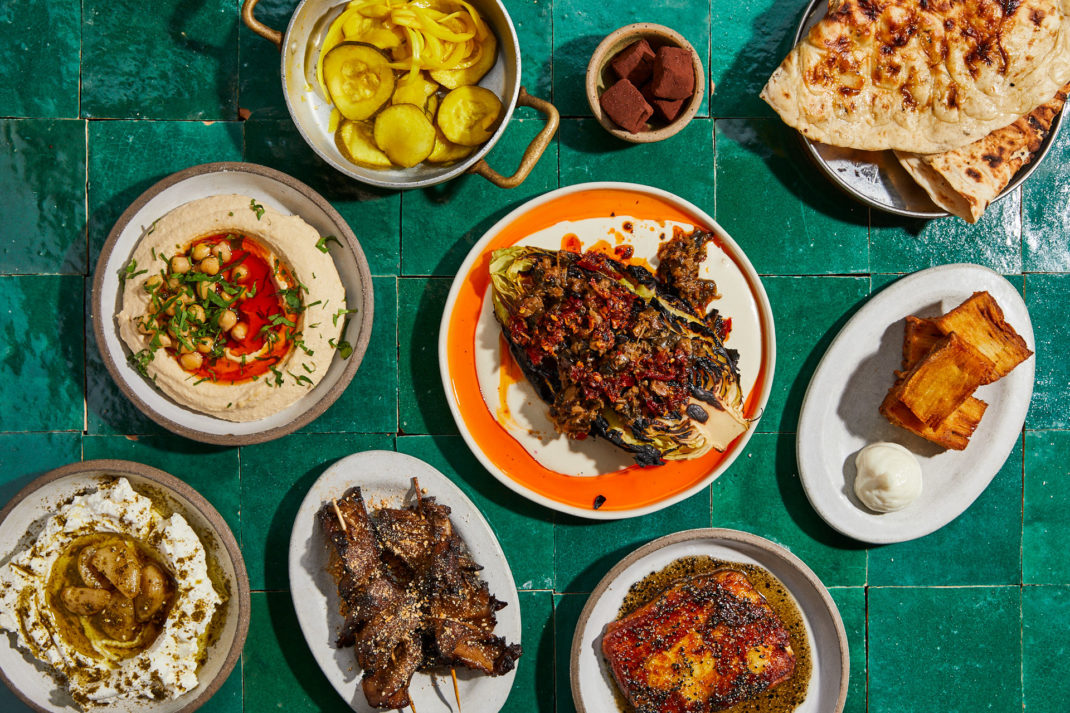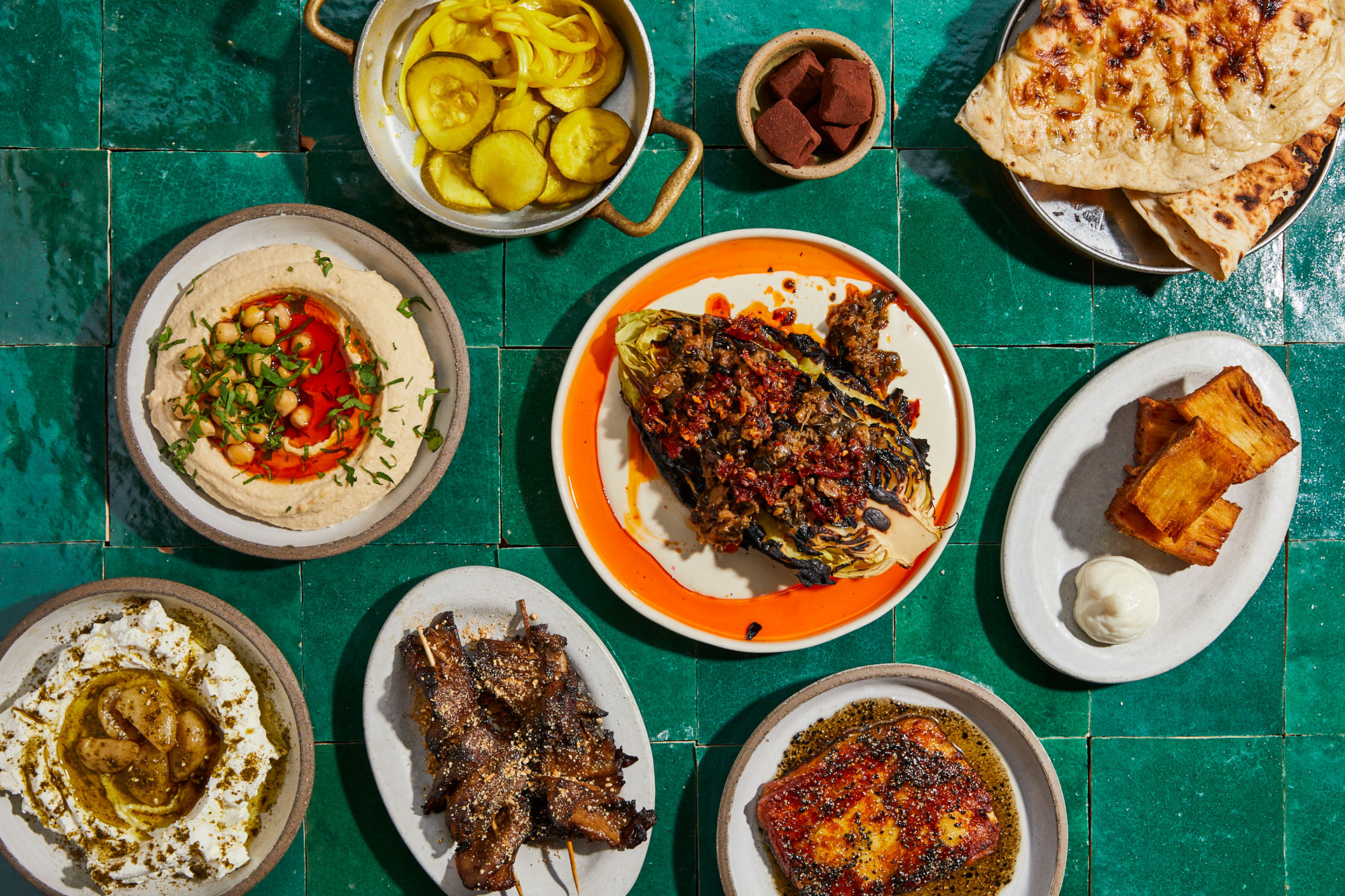 From delightfully thick and chewy Laffa bread to tender halloumi in a sweet black seed honey, the 'Bubala Knows Best' set dinner menu is a culinary work of art. Expect the likes of creamy Labneh (a thick yoghurt-like dish) with confit garlic and za'atar, indulgent fried aubergine with zhoug and date syrup, and a refreshing plate of vesuvio tomatoes and watermelon showered with curry leaf, basil, coconut and tamarind.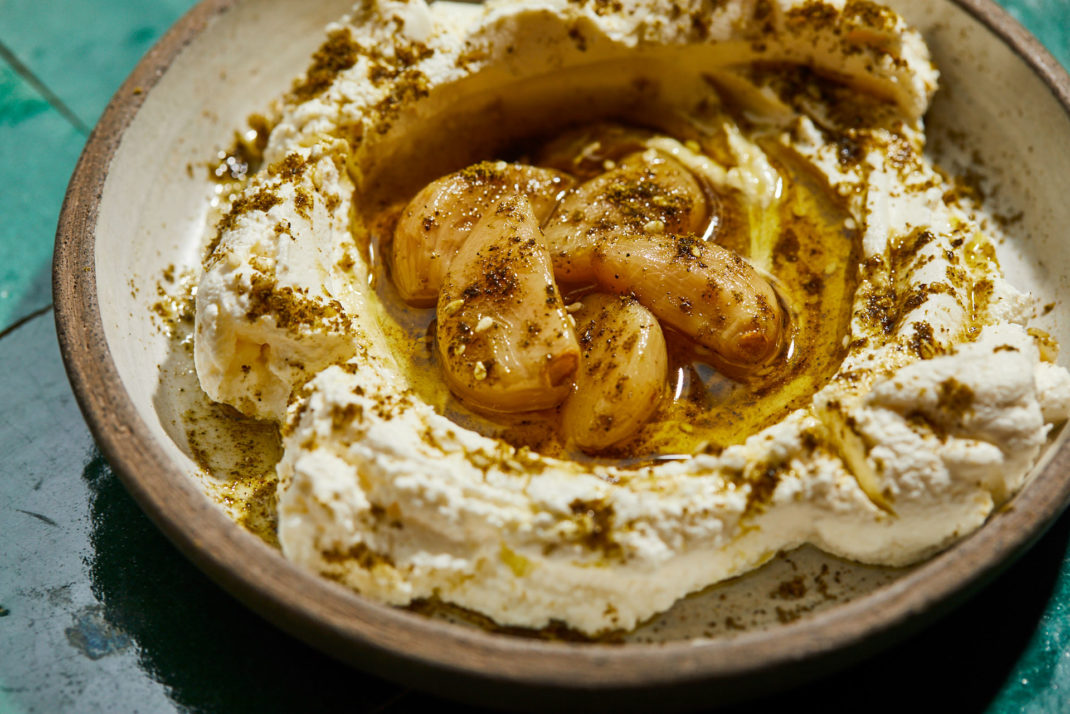 For fully plant-based diners, there's a separate vegan tasting menu with a couple of (equally-as-desirable) swaps, including braised hispi (cabbage) with whipped tofu, ponzu and a chive and ginger salsa, and a delicious plate of smashed batata harra (spicy Lebanese-style potatoes).
Whilst there isn't a specific dessert menu (don't panic), the team will be more than happy to meet the needs of those with a sweet tooth, serving the likes of creamy homemade fudge, rich chocolate truffles and a generous helping of tahini ice cream which can only be described as heaven.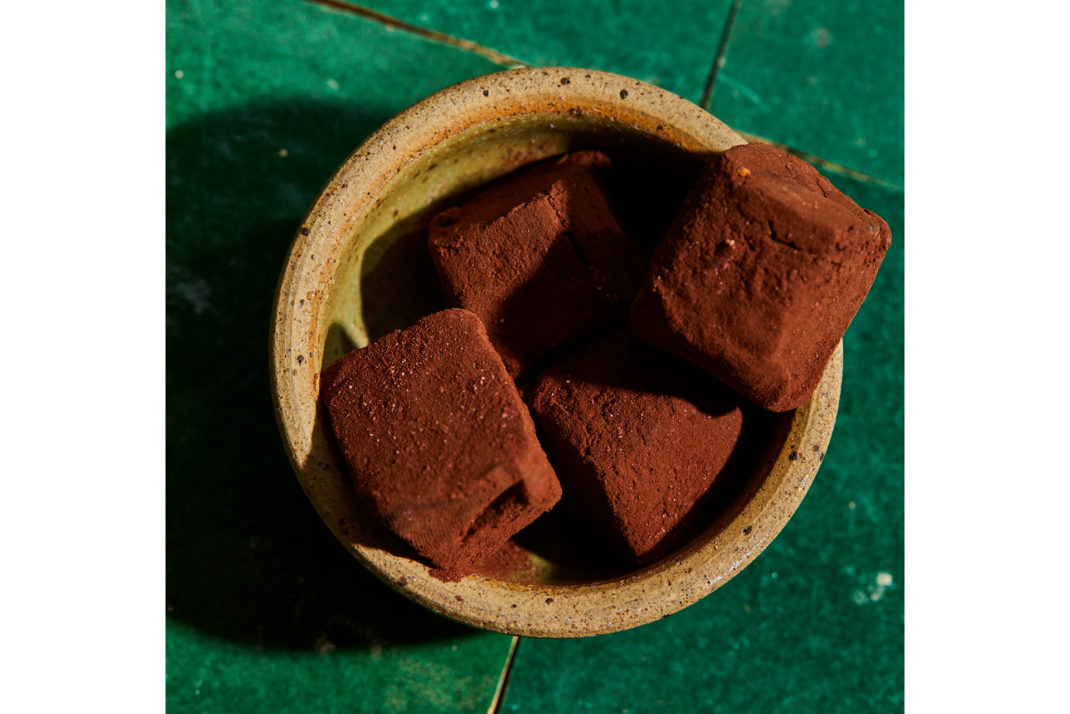 For those who can't imagine a meal without meat, Bubala is guaranteed to change your perception. By shining a spotlight on the wonder and versatility of vegetables, Summers and Graham prove (quite exceptionally) that a vegetarian meal can be just as flavoursome and enjoyable – if not, more so.
BOOK
More Restaurant Reviews:
Madison / Above at Hide, Mayfair / The Cheese Barge / The Garden at Corinthia London