As a single bottle of Macallan sells for £1m, Alice Lascelles distills the complicated world of rare whisky into some straight-talking advice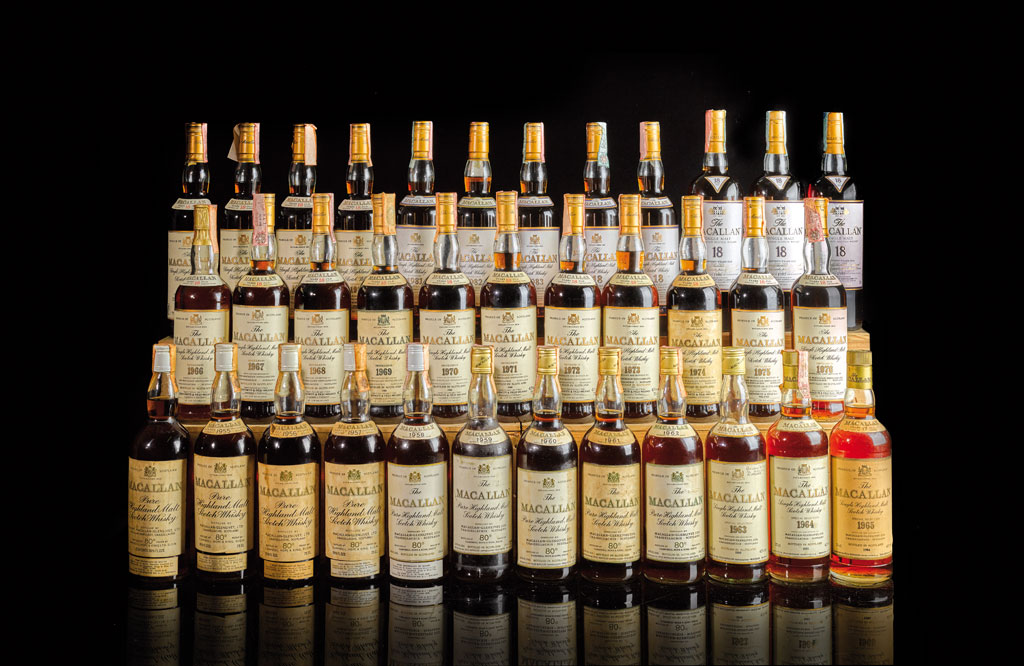 If you're having a clear-out of your cellar this winter, make sure you take a jolly good look at that dusty old whisky bottle before you throw it away – it just might be worth something. Last year, more than 100,000 bottles of rare single malt scotch were sold at auction in the UK, totalling over £40m – that's an increase of 63 per cent by value and 29 per cent by volume on the previous year.
The average bottle price was £377.91 (up 26 per cent) but the highest was the £1m hammer price for a 1926 Macallan 60-year-old – a new world record for a single bottle. Overall, the Apex 1000 index shows the top 1,000 bottles at auction delivered a 30.1 per cent return, making them a better investment than both wine and gold.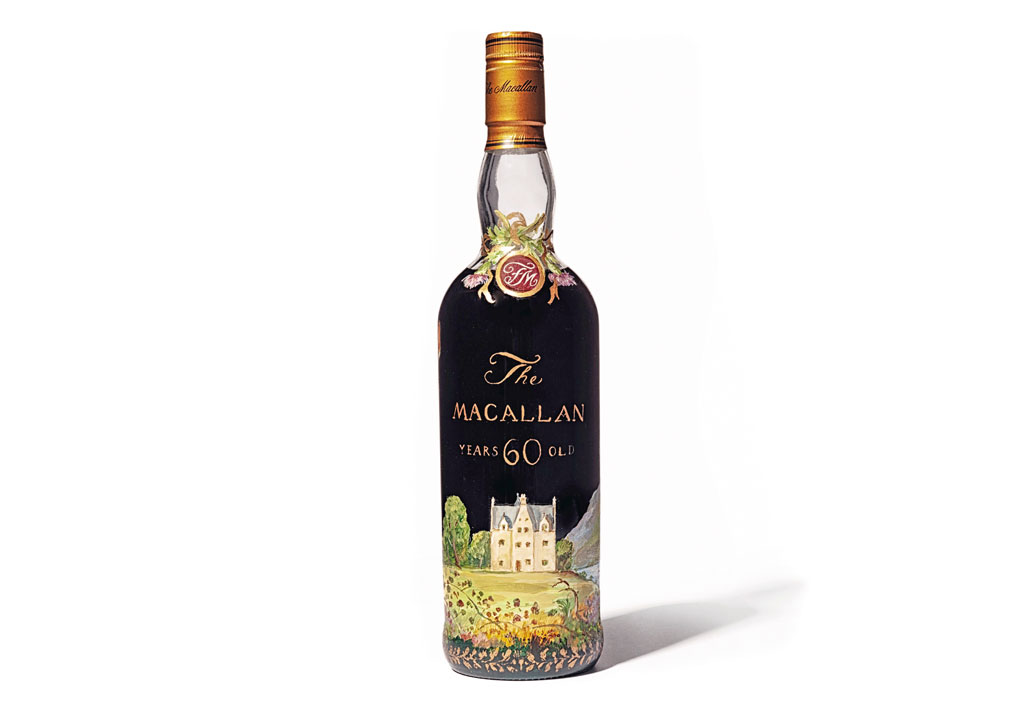 The secondary market for whisky is still young, compared to wine – it only really got going in earnest about ten years ago. But thanks to booming demand for old and rare whisky, particularly in Asia, as well as a shortage of mature stocks, an increase in the number of (often heavily hyped) limited edition, old and rare expressions being released by distilleries, plus the democratising effect of the internet, it's a market that's now experiencing phenomenal growth.
The pioneers in this area were specialist auctioneers like Scotch Whisky Auctions (scotchwhiskyauctions.com), but the big auction houses have recently been getting in on the act. Earlier this year, Sotheby's appointed its first dedicated spirits specialist, Jonny Fowle, to manage its growing number of high-profile whisky sales. 'The best bottles to look for are those that were released in limited quantities, often single cask expressions, with bottle numbers and vintage statements,' says Fowle. 'While older whisky doesn't necessarily mean better whisky, it does usually mean it is more limited, more expensive and invariably more attractive to collectors wishing to invest.'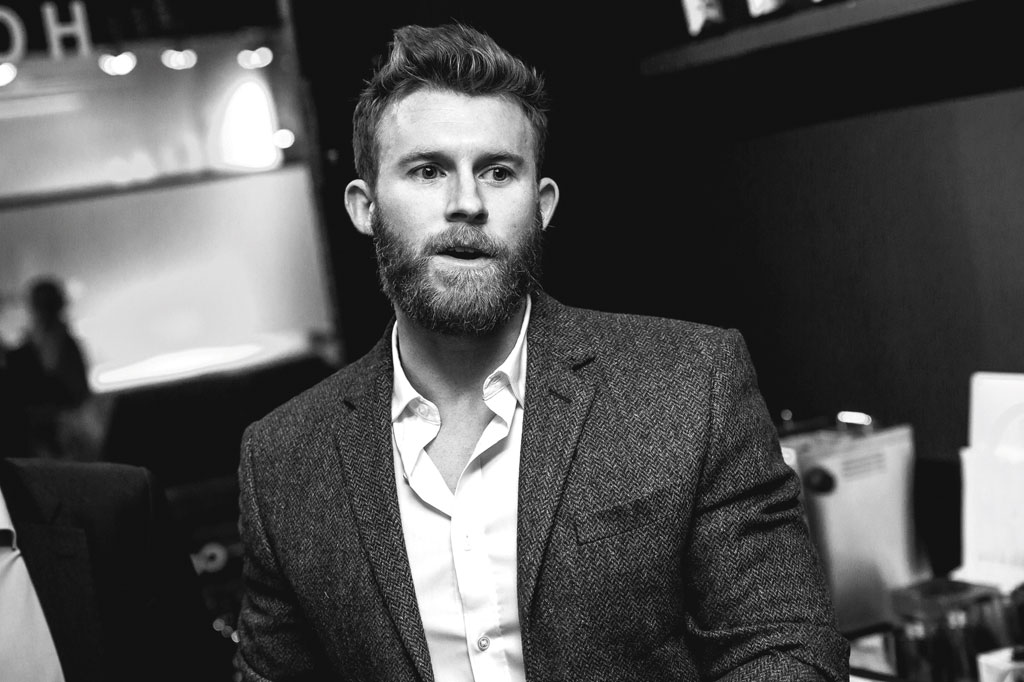 Some of the most sought-after malts at auction are those from distilleries that are no longer in production – Port Ellen and Brora are two 'silent distilleries' that have seen prices rocket in recent years. If you'd been lucky enough to buy a Port Ellen Special Release 1979 when it launched in 2001 for £110, you'd now be sitting on a whisky worth £4,500.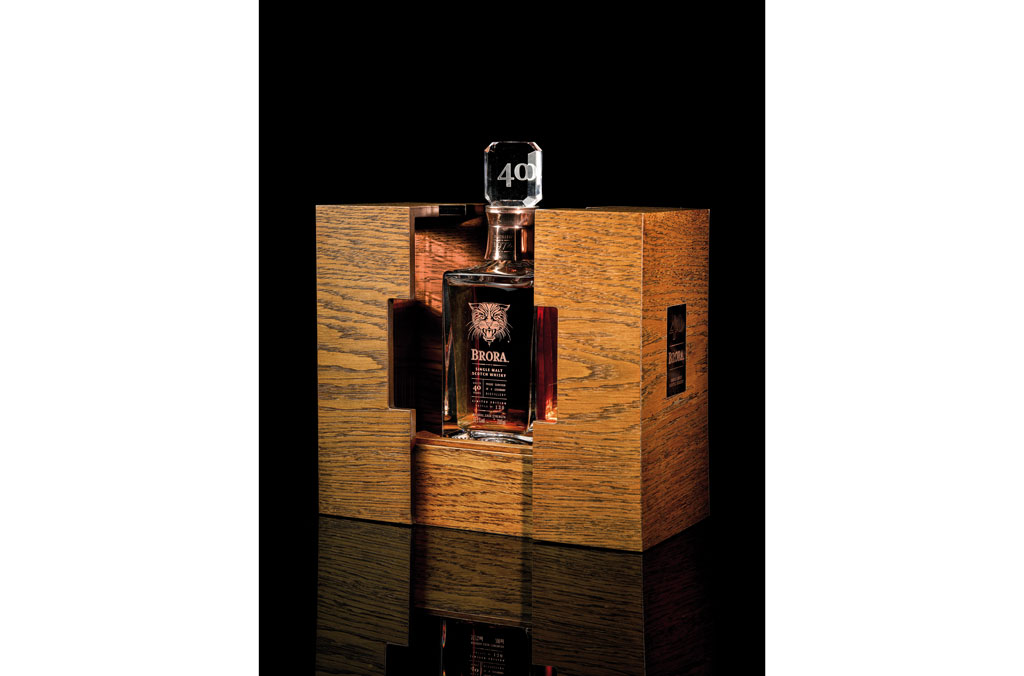 Another silent distillery that consistently achieves astonishing prices at auction is the Japanese distillery Karuizawa. De-commissioned in 2000, it was originally designed to make whiskies for blending, but these days you won't find its broad-shouldered, heavily-sherried single malts selling for much under £4,000 – many times that for the very top expressions.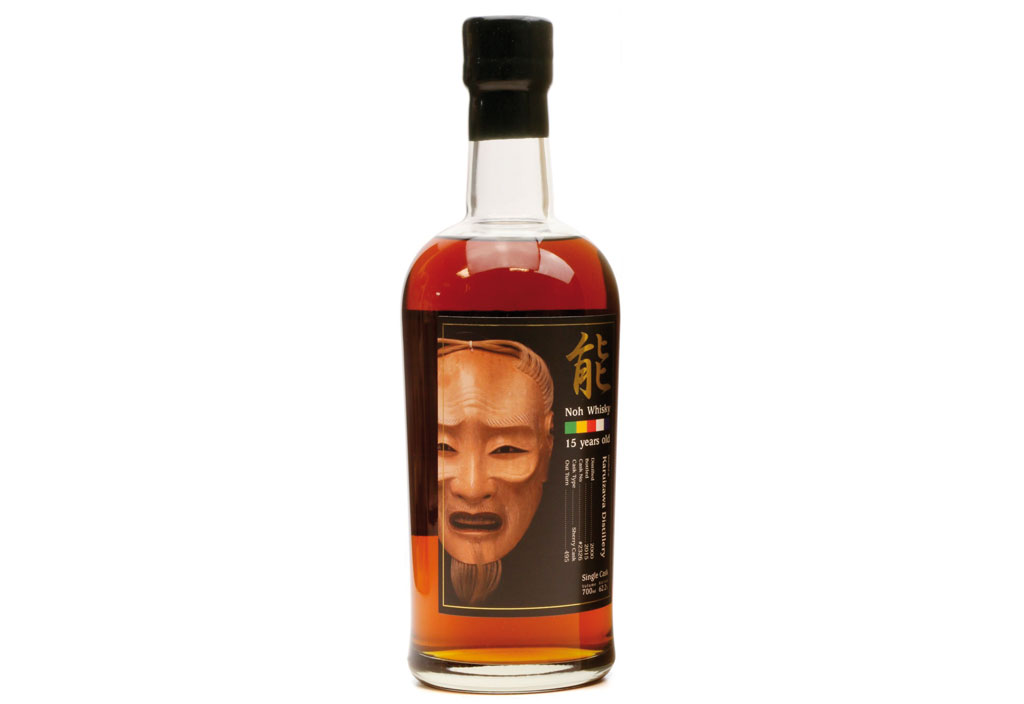 Limited-edition Lalique decanters and artist labels may be pooh-poohed by whisky anoraks, but they can also add a big premium to the price – a rare Macallan 1926 60-year-old with a label by pop artist Sir Peter Blake sold for £615,000 at Bonhams in Edinburgh earlier this year. When it comes to style, rich, sherried single malts like the aforementioned Macallan (which accounts for around a third of all whisky sold at auction) are very much in vogue right now, says Fowle. But peaty whiskies such as Laphroaig and Ardbeg are also picking up.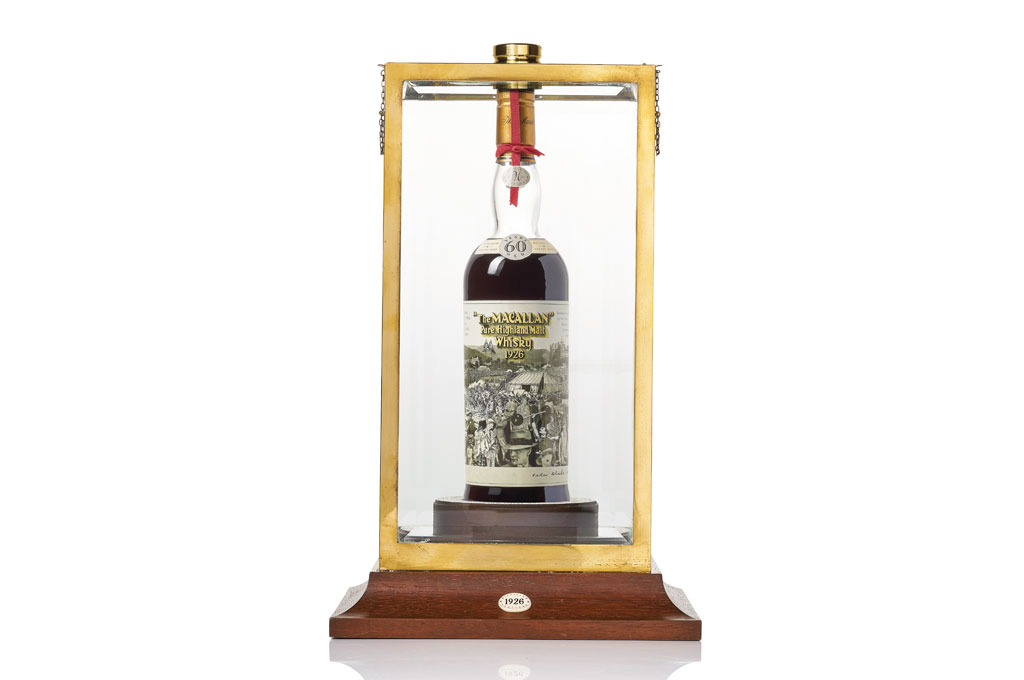 And as the number of collectors increases, so too does the number of really incredible collections coming up for sale. Bonhams Hong Kong sold a remarkably rare, complete set of 54 Hanyu Ichiro 'Playing Card' Japanese single malts to a female collector in August for HK$7,192,000 (£755,000), achieving a new world record.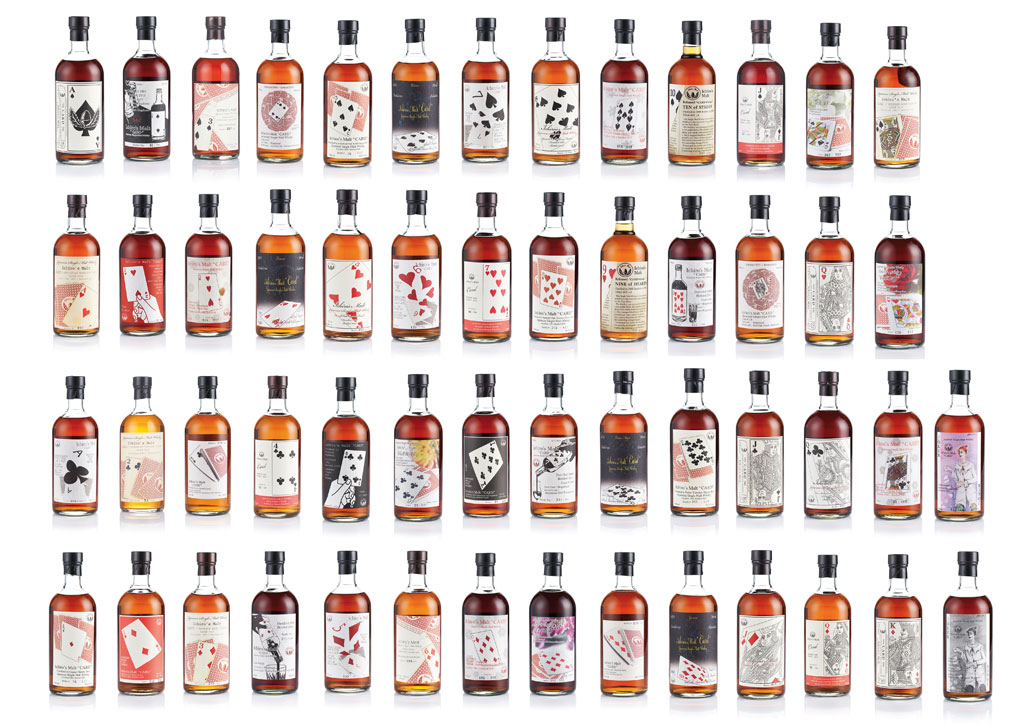 Scotch and Japanese whisky still dominate the market. But other whisky nations are starting to cut through. 'Midleton Very Rare from the Midleton Distillery in County Cork is doing really well,' reports Sukhinder Singh, founder of both The Whisky Exchange (thewhiskyexchange.com) and the auction site whisky.auction. Mature American rye whiskies from the likes of Van Winkle and Sazerac are also highly collectible.
If you want to think big there's also whisky by the cask. Rare Whisky 101 are specialists in this area – last year they brokered or sold almost a thousand casks with prices ranging from £1,500 to almost £800,000. Investing in a cask with friends may sound fun, but the vagaries of maturation are unpredictable. Don't risk it unless you really know your stuff.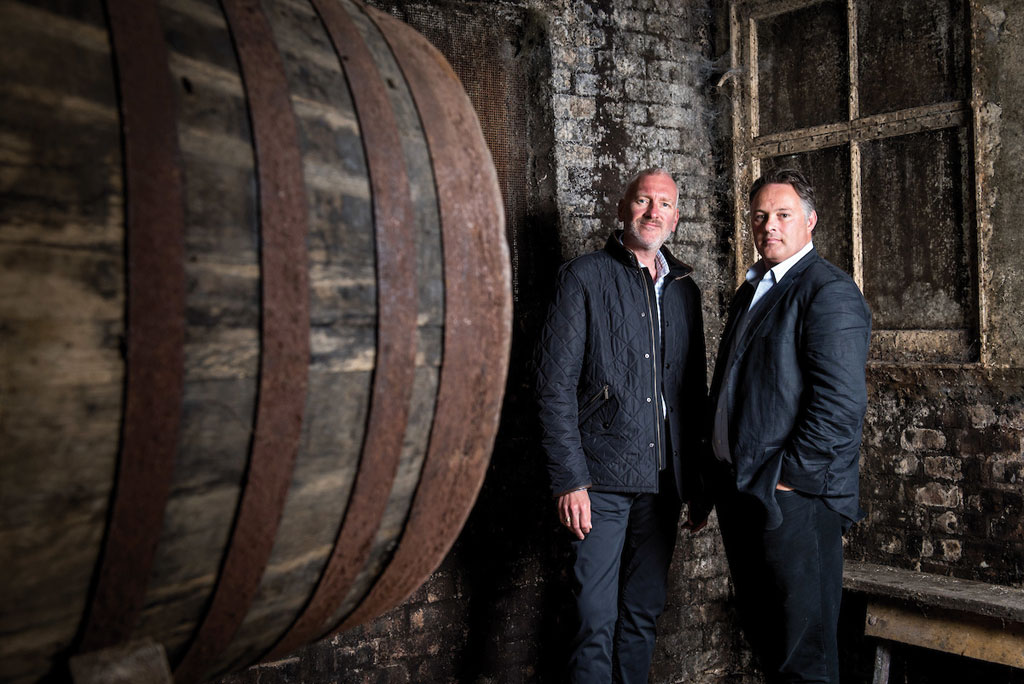 If you're dipping your toe in for the first time, Jonny Fowle recommends the whiskies of Highland distillery Glendronach. 'Its core range as well as limited vintage statements have been making major waves over the last few years and offer a comparatively accessible entry point for those beginning their collection.'
Japan's Chichibu distillery is another rising star. A 200-bottle run of Chichibu Imperial Stout Cask was released by The Whisky Exchange earlier this year at £199 a bottle, and within just 24 hours it was on auction sites selling for nearly ten times that. But investing isn't without risks. Quality goes up and down over the decades, styles change and distilleries close, factors which can all impact a whisky's value. So it pays to do your research – or get an expert to do it for you – before you buy.
Perhaps unsurprisingly, counterfeiting has become more of a problem as the market has grown. So be sure to take expert advice if you don't want to be lumbered with a fake, and only go with a reputable auctioneer. Not everyone is mad about the waythe whisky market is going – cut-throat competition for bottles means many of the top drams are now priced far beyond the reach of most whisky consumers. Among aficionados, buying to invest rather than to drink is often still thought to be taboo.
'Some people buy purely on investment potential, some just based on the packaging, but in the end what you've got to buy on is the quality of the liquid,' says Singh. 'That way, if the market crashes, you will still have something amazing to drink, even when the money's gone.'
READ MORE:
Where to Smoke Cigars in London / The World's Best-Selling Champagne Brands 
---