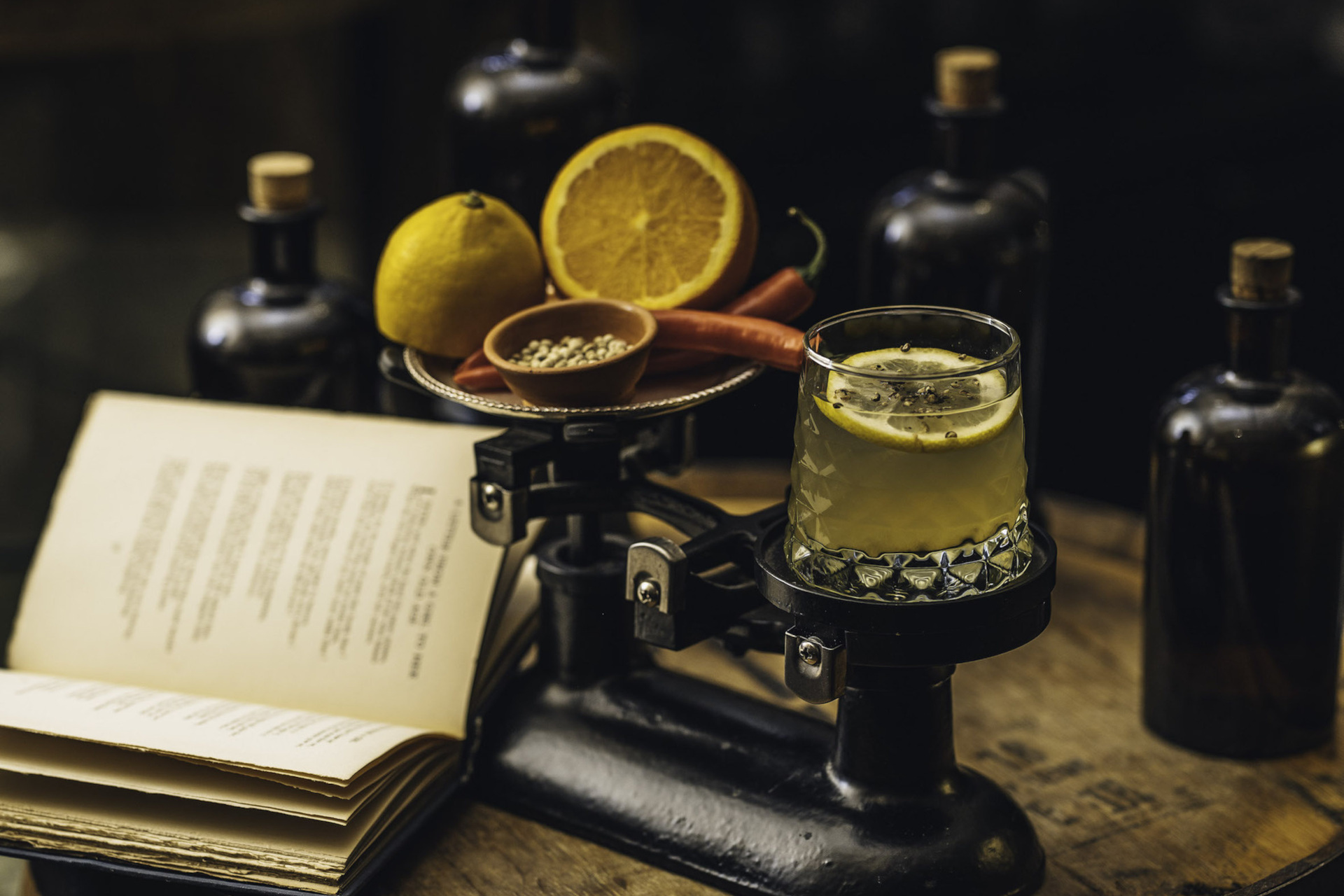 The Punch Room At The London EDITION Is Now Open
---
A destination for cocktail aficionados
Donning a jazzy new look and menu, The London EDITION's Punch Room is ready to once again open its doors to the city.
The Punch Room At The London EDITION Is Now Open
Calling all cocktail connoisseurs, the Punch Room at The London EDITION has reopened. With its fun, innovative cocktails and cosy, indulgent interior, there's an innovative new menu concept conjured up by Bars Manager, Anthony Callegari.
The aim? To make punch sexy again, and so, the menu showcases a range of alluring, quaffable punches that are a modern take on traditional century-old recipes. Entitled 'Inception' the menu consists of five reiterations of punch focussing on one key flavour (such as rose, spices, and herbs) – each represented through past, classic, present, future, and non-alcoholic varieties. Beginning with the cocktail's original version, guests can taste modern and classic recreations of signature drinks, concluding in a futuristic interpretation. And even better, each Punch can be served individually or in Punch Room's range of vintage punch bowls that are ideal for sharing.
'The creation of this menu has taken us on such a journey, and we are honoured to pay homage to these true pioneers of punch,' says Anthony Callegari. 'Each one has taken the concept in a different direction and started a new phase, so it only seems right that we honour them as we enter this new era for the Punch Room.'
To add to the old school charm, the look of the Punch Room is inspired by 19th century members clubs with tufted banquettes in teal velvet, green leather tub chairs, and dark brown leather club chairs, and it's all set to a soundtrack of vintage jazz, reggae, and soul music.
'As a brand we're looking at Punch as a spectrum with classics on one end, and more avant-garde (modern mixology applied to classic) recipe structures on the other,' adds Gates Otsuji, Director of Bars for EDITION. 'All the Punch rooms now at EDITION, located in London, Shanghai, Barcelona, and most recently in Madrid, will be focusing on different parts on that range.'
BOOK
Reservations-only open until midnight Friday and-Saturday, and until 11pm on Sundays. editionhotels.com
Photography by Lateef Okunnu
DISCOVER MORE
London's Most Instagrammable Bars / The Best Cocktail Bars in London