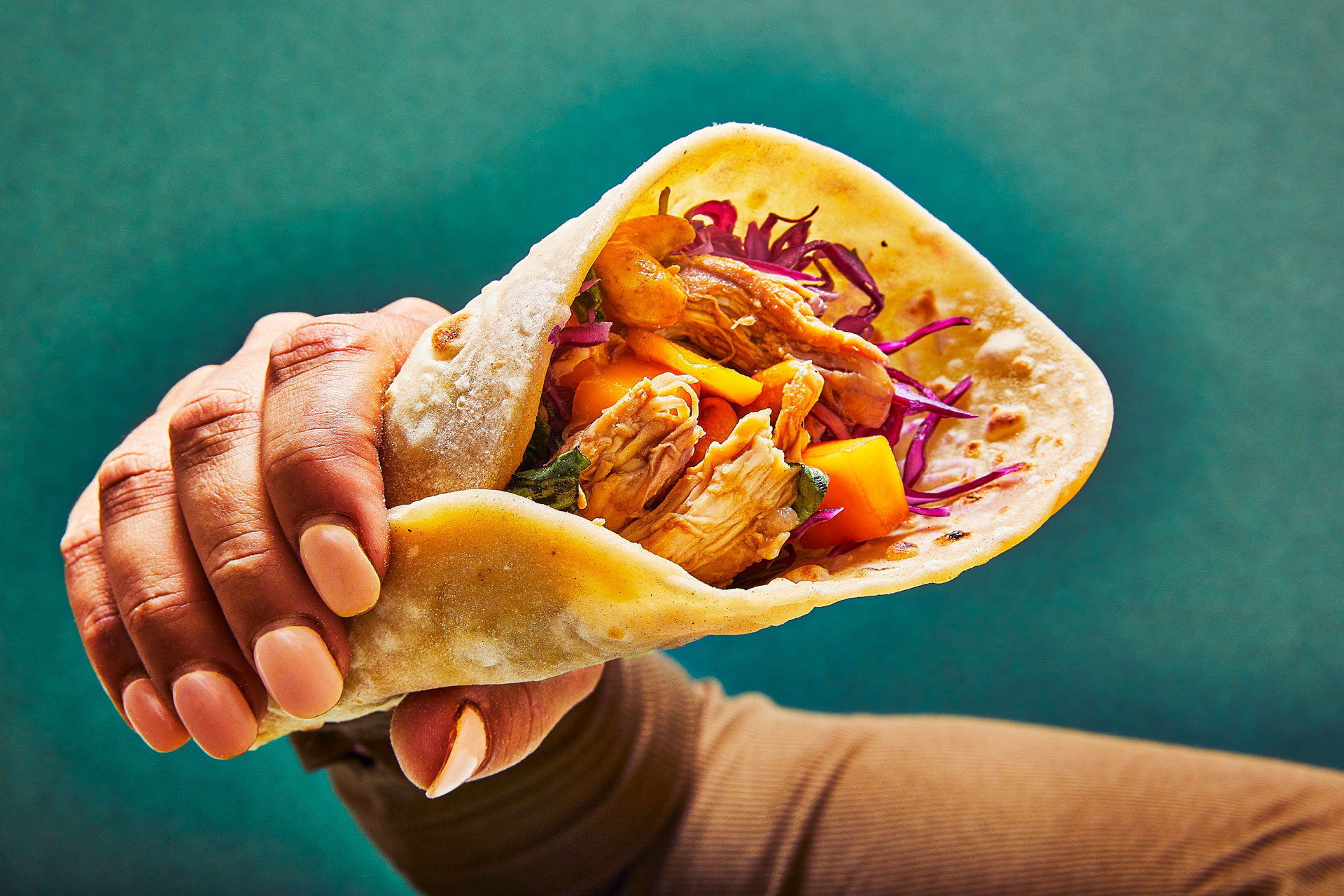 Mango and Thai Basil Pulled Chicken Flatbreads
---
Philli Armitage shares her flavorful Flatbread recipe
Follow these simple steps to recreate Philli Armitage Mattin's delicious Thai Pulled Chicken Flatbreads, taken from her new book 'Taste Kitchen: Asia' which is set to be launched in September 2022.   
Mango and Thai Basil Pulled Chicken Flatbreads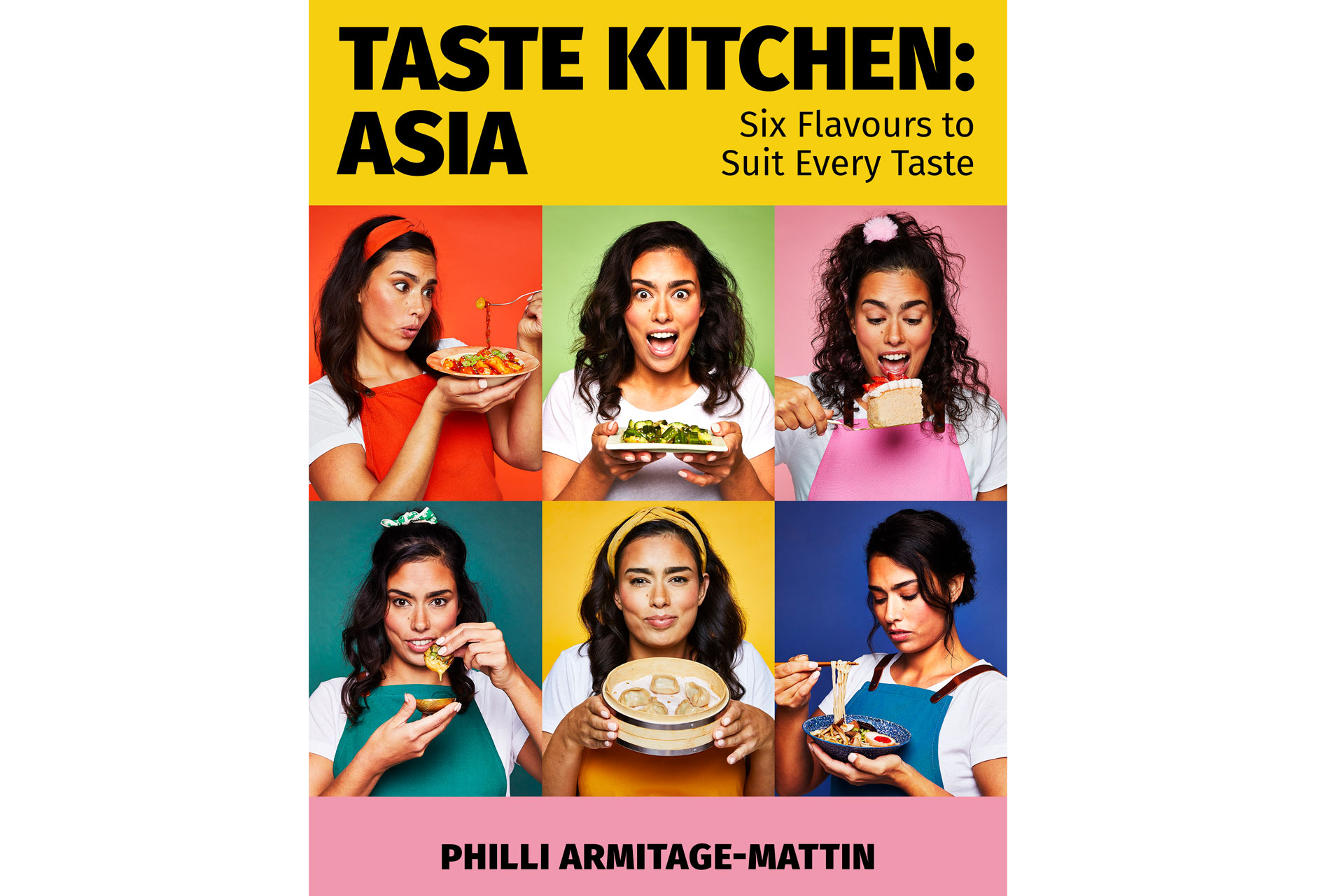 Okay, we have kebabs fairly regularly and this one is a weeknight fave as it's super quick and packed with flavor. 
SERVES 4
Essential Equipment:
Sharp knife or mandoline; oven tray

1 garlic clove, minced

2.5cm/1in piece of ginger, minced

4 Thai chillies or red chillies, sliced

4 tbsp oyster sauce

2 tbsp soy sauce

2 tsp honey

2 tsp olive oil

100g/3½ oz cashews

4 chicken breasts

1 mango, diced

Large handful of Thai basil, or standard basil, leaves only
FOR THE RED CABBAGE SLAW
¼ small red cabbage, finely shredded using mandoline or super sharp knife

4 tbsp rice vinegar

2 tbsp honey

A pinch of salt
TO SERVE
8 large flatbreads or 8 wraps

Drizzle of Japanese Mayo or Kewpie mayo

Drizzle of Funky Chilli Sauce or sriracha

Preheat the oven to 180°C (160°C fan oven) Gas 4.

Mix together the garlic, ginger, Thai chillies, oyster sauce, soy sauce, honey, olive oil and cashews. Marinate the chicken breasts, preferably overnight but for at least 2 hours.

Put the chicken with the marinade in an oven tray and roast for 25–30 minutes until its internal temperature reaches 65°C.

Slice the red cabbage and mix with the rice vinegar, honey and salt. Leave to marinate for

20–30 minutes.

Once cooked, remove the chicken from the oven, allow to rest for 5 minutes and pull with a fork. Mix the marinade back through, add the mango and basil to the chicken and allow to warm in the oven for a further 5 minutes. 

Serve with warmed chapatis and the cabbage slaw. Build the wraps and drizzle in Japanese

Mayo and Funky Chilli Sauce, then finish with more sliced chilli. Taste and adjust all the flavours together as you eat.
Tip
To warm many chapatis or flatbreads at the same time, splash with water and seal in a

foil parcel then heat in the oven for 5 minutes at 180°C (160°C fan oven) Gas 4.
MORE RECIPES:
Eat Beautiful: Wendy Rowe shares her chicken satay recipe with us