Brasserie Prince officially opened its doors in June 2018, and we were some of the first to experience it (and interview the Roux's in situ)…
Combine two British restaurant legends with the most iconic hotel in Edinburgh, and it's clear that something special is in the making. C&TH made the trip up to Edinburgh to experience father-son duo Michel and Alain Roux's newest restaurant at The Balmoral Hotel…
The What's On Podcast with Michel Roux
They say that talent runs in the family, and that is most certainly true in the case of Michel and Alain Roux. The Roux restaurant dynasty has long been at the forefront of the British culinary scene, and Michel Roux OBE is the brains behind the legendary Waterside Inn – the only restaurant in the UK to have held three Michelin stars for such a long period of time (over 25 years), and the first outside France, which he handed over to his son Alain in 2002.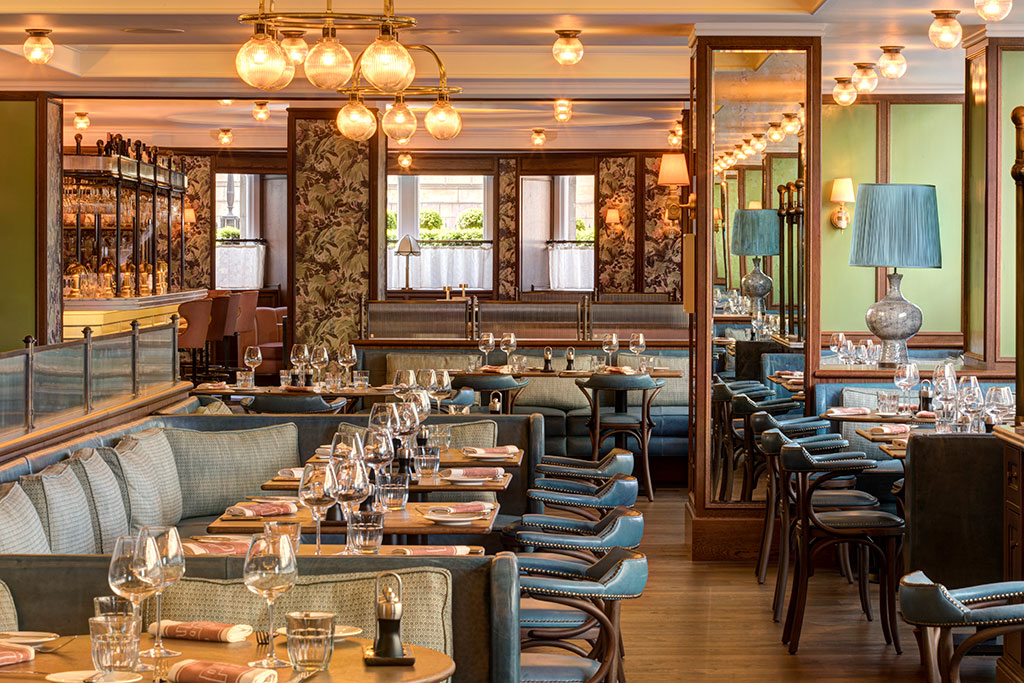 Michel and Alain Roux have now joined forces once again to launch Brasserie Prince at The Balmoral. This 'new alliance' with the Rocco Forte hotel family brings a beautiful combination of excellent Scottish produce and classic French cooking to the inimitable interiors of Olga Polizzi in this Edinburgh landmark.
Step off the hustle and bustle of Prince's Street into what is instantly reminiscent of an elegant French brasserie that remains casual and down-to-earth. A far cry from the pomp and ceremony of Michelin-decorated establishments, Brasserie Prince's menu is speckled with reminders that this is a real family affair. 'Grand-Mère's Specials' include such treats as tripe, veal blanquette and beef bourguignon, while Grandpa Benoit Roux's country pâté tastes just like home (and by home we mean an idyllic French countryside retreat complete with extended family and roaring fireplace – perfection).
For an extra dose of luxury, the plentiful Plateaux de Fruits de Mer feature an extravagant mix of fresh oysters, lobster, brown crab, langoustines, prawns, mussels, clams and other delicacies as per daily catch. Add a few glasses of Champagne and you're set for a day of exploring the wonders of Edinburgh – Roux style…
'This exciting new brasserie will be defined by a seasonally changing menu rooted in French bistro dishes, irresistibly simple, delicious food. We will be led by the fantastic array of Scottish ingredients and flavours to include beautiful seafood platters and tasty sharing plates at the bar. I want to serve the dishes that I love to cook myself at home and seek out with family and friends when we go out to eat. It will be a menu informed by my French heritage but totally inspired by Scotland.' – Alain Roux, Signature Chef at Brasserie Prince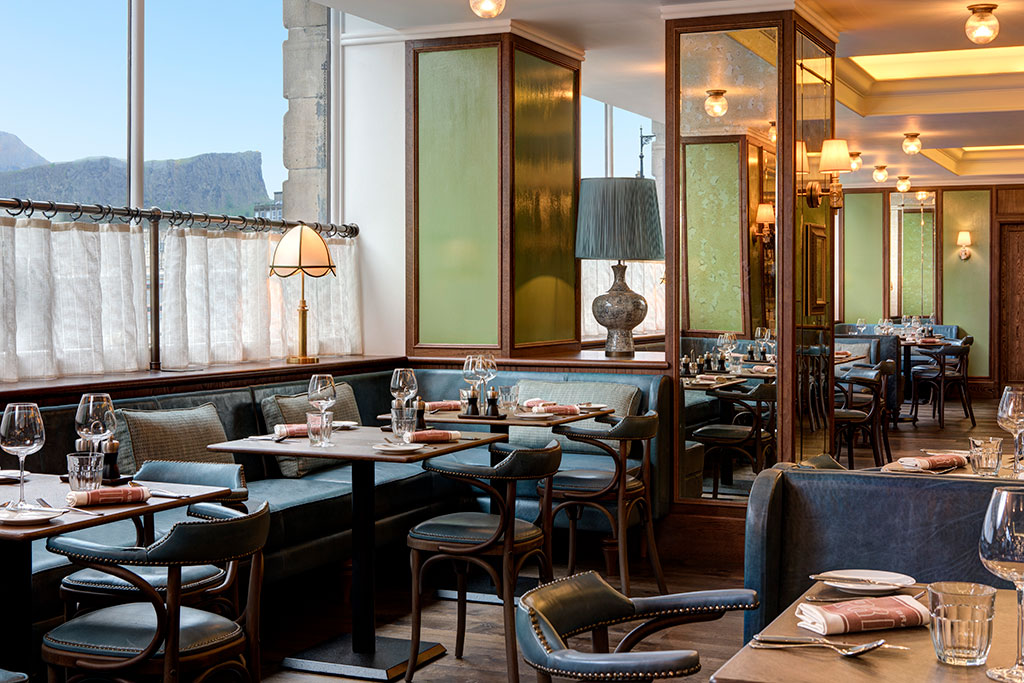 We caught up with Michel and Alain Roux to talk all things Scotland, Brasserie Prince, what it's like to work with your father and the contentious subject of tripe… Listen to the full interview below.
Where?
Brasserie Prince is now open at The Balmoral Hotel, 1 Princes Street, Edinburgh EH2 2EQ
---