Our Edinburgh guide covers all your needs for bopping around the 'Burgh and beyond – to Glasgow! If you're headed to Edinburgh imminently or will be there in the summer for the Edinburgh International Festival, we've mined some of the city's hidden gems for your delight.  
Sun's Out: Head to London's Best Outdoor Pools & Lidos
Edinburgh Travel Guide 2019
DO
Edinburgh International Festival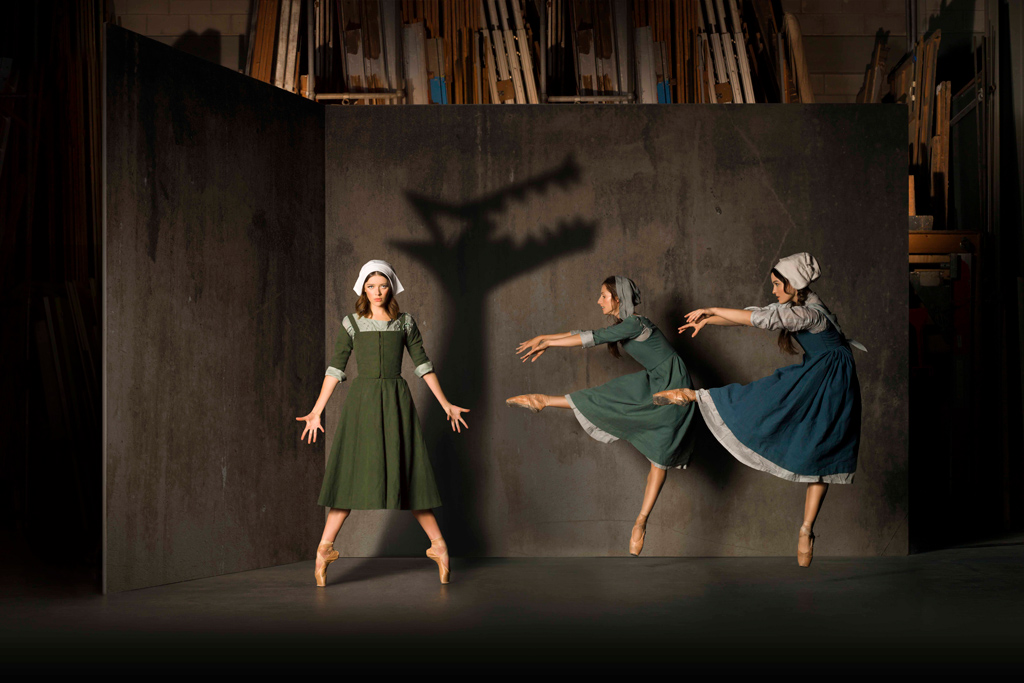 From 2-26 August, the 73rd edition of the Edinburgh International Festival comes to the capital bringing with it the best of the world's theatre, music and dance. If you're looking for a reason to come to Edinburgh, this is it – the festival's programme boasts over 90 events with thousands of artists flocking from over 40 countries, showcasing their world class crafts. This year's highlights include performances by the Los Angeles Philharmonic orchestra, the Sydney Theatre Company, Stephen Fry, Komische Oper Berlin and plenty of opera. Explore the full programme and book tickets at eif.co.uk
Walk
A crisp walk across the meadows is always jolly. At this time of year, scoop up a cup of coffee from Peter's Yard in Quartermile to keep you warm (or make use of the provided sheepskin blankets and sit outside). If you're looking for a longer autumn walk, try Inverleith Park, complete with a view of town over a pond. The nearby Fettes College, supposedly the school on which JK Rowling based Hogwarts, is well worth a visit if not just to ogle for a moment at its absurd grandeur. Even in the cold, the Royal Botanic Garden shines. While Edinburgh is fabled for walks along twisty cobbled streets, a walk through the Botanics is proof that the city is just as talented at producing space to wander through swaths of green jungly goodness. A jaunt up Calton Hill and Arthur's Seat will cover your bases for both a breath of fresh air and views of the city that can't be beat. If you're there for long enough, take another trip to Arthur's Seat, and this time travel around its base, which abruptly tosses you into the midst of rambling countryside (look out for the dilapidated tower begging for a grazing unicorn).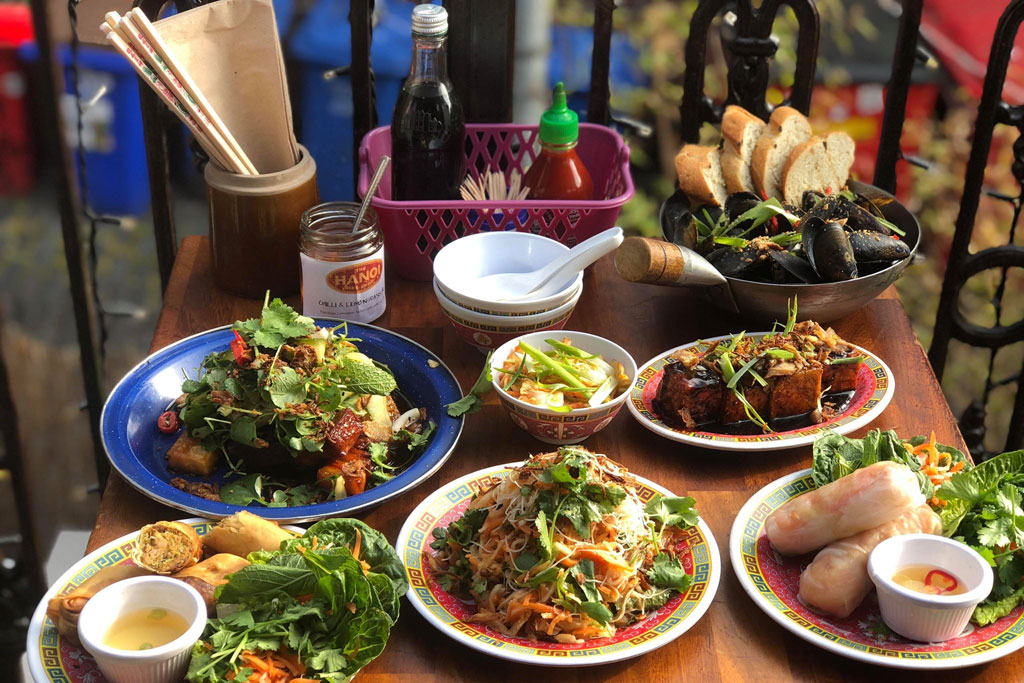 EAT
Q: So many atmospheric pubs, but which to choose? A: The Scran & Scallie. A walk through Stockbridge (start all the way in Dean Village and wend your way along the river!) will take you to the doorstep of The Scran & Scallie, and rest assured, they will take it from there. A characterful, knowledgable and witty restaurant staff will make you feel right at home, and the interiors help to this effect. A cozy, brick fire place, fluffy chair throw here and there, plus whimsical wall paper are all homey, stylish and Scottish, too boot. Now is the time to go for pub classics: The Scran & Scallie steak pie is the house favourite. For a special occasion, The Gardener's Cottage offers a communal dining experience just like it says on the tin – in a gardener's cottage (at the foot of Calton Hill – get that walk in!). A plentiful garden surrounding provides much of the produce served for brunch, lunch and most notably, the seven course dinner tasting menu. The offerings change every single day and include local delights such as: Quay Commons sourdough, cultured butter, crudités; Gigha halbut, wild garlic puree, Newhaven lobster, toasted seeds; and Grierson's Organic Lamb loin, neck terrine, asparagus, pink fir apple potatoes, yogurt, groats. Venture on to Glasgow for a showdown with the best Vietnamese in Scotland. Down a little lane, Glasgow's original Vietnamese restaurant, Hanoi Bike Shop, makes every plate from scratch and has fed the likes of Beyoncé and Jay-Z. Their house-made tofu and prawn crackers are un-bey-lievable (so are the bicycles that hang from the ceiling). The rice paper rolls with prawns, omelette, herbs, pickles and noodles, unfortunately, will ruin rice paper rolls for you that are from anywhere else.

STAY
In Edinburgh's grand Charlotte Square (home to August's International Book Festival), rest your head at the Principal Charlotte Square. The hotel's clubhouse feel is inspired by the golden age of travel and a sense of Scottish hospitality: in-room tuck box of treats included. The team behind Glasgow's famous Ox and Finch are in charge of the hotel's restaurant BABA, a firework display of flavour from the Levant. In one of the renovated townhouses that makes up the hotel, you may have the delightful surprise of your hotel room spanning the entire floor the former Georgian townhouse. Clean cut and cozy, the bedroom is just the half of it; luxurious baths and lounging on the living room couch await. If your meal at the Hanoi Bike Shop in Glasgow leaves you too overstimulated and sleepy to make it back to Edinburgh, the Principal Blythswood Square Hotel, Glasgow will revive you. A newly renovated spa takes their deep tissue massages seriously; Even the most hardcore massage lover will not give peep about more pressure. After a foot scrub to begin, your masseuse invigorates backs of legs and the back with attentive, deep pressure that leaves you feeling lighter than air. In the morning, tack on a visit to the porridge station, complete with whiskey and cream, t0 draw out the post-spa bliss. If you need a total city break, The Highlands are just beyond Glasgow's doorstep. A unique way to immerse yourself in Scottish countryside is a stay at Cardross Estate. Around 1598, the house was built by the Commendator of Inchmahome Priory, David Erskine, in whose family the estate remained until 1920, when Sir Norman and Lady Orr Ewing of Balikinrain bought it. Now, Sir Archie and Lady Nicola Orr Ewing run the estate as a characterful, elegant B&B on the fringe of Loch Lomond and the Trossachs National Park. Cardross' 4,500 acres of parkland also play host to the family-friendly, independent music & arts festival, Doune the Rabbit Hole, which boats a kid's area, spoken word tent, workshops, a cinema and delicious local food, ciders and craft ales.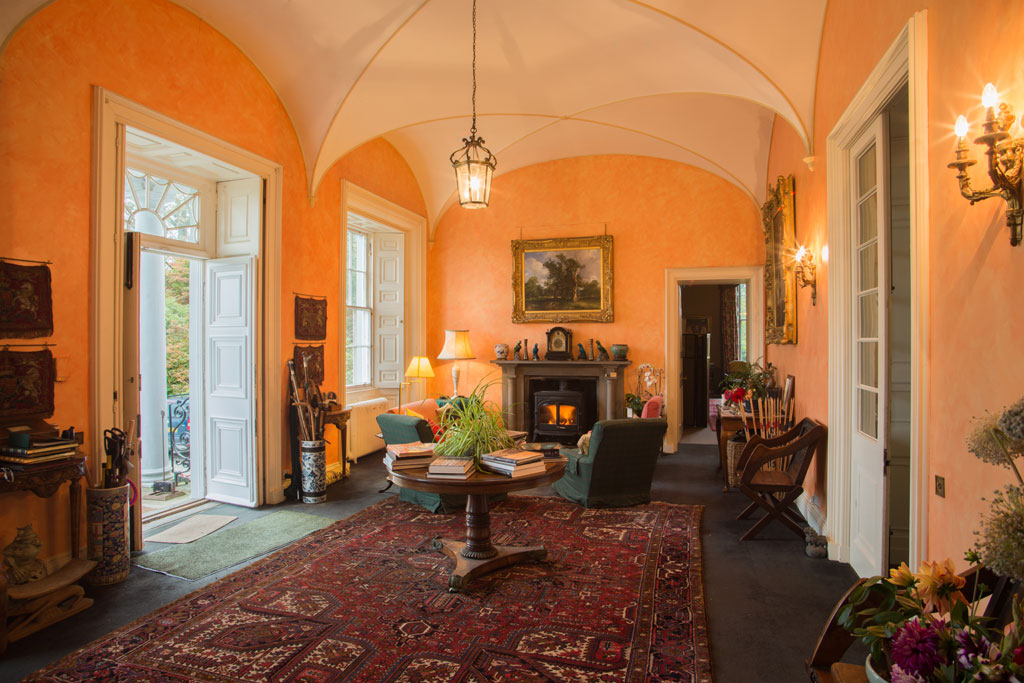 MORE TRAVEL: Perugia | Munich | Beijing | Colorado | Merida |Tulum
---