News From Roseshire: Which Rosés Should We Be Drinking Now?
---
The latest in the world of rosé
Sarah Hyde paints a picture of today's rosé wine industry and where to go for your next bottle (or can). 
News From Roseshire
As this article was about to go to press, the fires broke out in St Tropez. Almost one week later it's good to be able to report that, after some rain on the nights of  24 and 25 August, the fires are now under control. Tragically, there is fire damage to around 1000 hectares of vine. Sadly, the Plaine des Maures nature reserve has also been devastated. All this from a fire possibly caused by a discarded cigarette (more in The Wine Spectator). And for those who would like to make a donation, please visit leetchi.com.
At this time Chateau Leoube, Ott Chateau Escalans (Whispering Angel) and Chateau La Coste are unaffected, as is the Island of Porquerolles. However, at the time of going to press fire trucks were still on stand by in anticipation of a strong west wind. Harvest is underway and, although yields are lower this year, quality is high.
2021 has been very hard for wine growers in France, with frost affecting the vines across the country in winter and the fires this summer. It's hard not to think that nature is making a point by kicking France where it hurts and drawing this agricultural nation's attention to the serious and neglected issue of global warming.
Some commentators have decried the celebrity interest in Provence – and it is certain that growing rosé has become a lifestyle for the rich and famous, pushing up prices and making the playing field much less equal for the less cash-rich locals. But this does mean there is plenty of powerful interest invested in 'Roseshire', and the care and protection of the land and environment will be supported by some high-profile players, not least Mrs George Clooney, as the Clooney's have recently finally completed their purchase of Domaine du Canadel at Brignoles.
Out of Africa
Not all rosé comes from Provence, and if you want to torment and tease guests with something delicious and different or explore new territories, a fine rosé from the Sahara is bound to puzzle and delight. Sahara Gris des Sables is made from 100 per cent Cinsault, a perfumed red grape which thrives in hot climates. The Grands Crus de l'Oest Algerian, the first private wine company in Algeria, has perfected this wine, achieving a magnificent shade of gris. It looks stunning in the the glass and the wine is delicate, fresh, light and dry, broadening into nectarine-infused top notes. Can you taste the desert in it? Imported exclusively in the UK by Elise Bruge, its is available in select restaurants in London including Paulette, in Maida Vale and Sarah Jane in Notting Hill and retails at La Ferme in Primrose Hill, London. Allow yourself to be transported to the desert.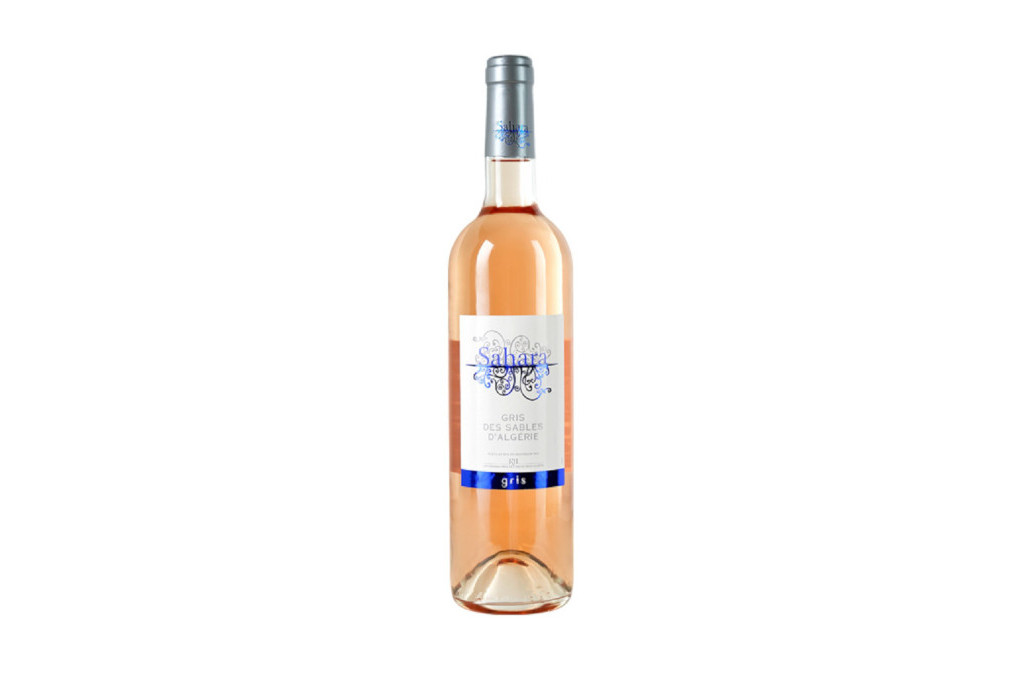 Another delicious rosé, Babylonstoren comes from the other end of the African continent, and it's a must-try. Babylonstoren is one of the oldest Cape Dutch farms, set at the foot of Simonsberg in the Franschhoek wine valley, and if the wine in the bottle brings with it the environment in which it is grown, then this wine is stunning. Selected as the official wine of the Chelsea Flower Show (which will be held from 21 to 26 September this year), Babylonstoren is bouncy, well formed and energised without losing any elegance or poise. It's fruity with raspberry, there is a floral whiff of rose petals, and a gentle hint of rhubarb offsets the perfect acidity balance.
Babylonstoren is produced from 100 per cent mouverde – these are the same grapes which go to make up Chateau Neuf de Pape, which gives this wine its form. However the difference here is when you make rosé the skins are left with the peeled grapes for a matter of moments, and the wine is a lovely berry pink. The 2021 vintage was harvested in February and is in the bottle waiting to be enjoyed and currently distributed by Babylonstoren's equally beautiful sister estate The Newt in Somerset.
Both estates are owned by Karen Roos, former magazine editor of Elle Decoration South Africa. And one of the best things about The Newt is these scrumptious country treats can be delivered to you or your friend's door from Somerset to London, while you are still in your PJs.
Rosé on the Move
One of the best developments in the last year has been Leoubes Le Petit Rosé. Now the intrepid rosé drinker can travel without any fear of having to risk bad wine again as they can always be prepared, taking their own clean, clear, delicious organic Leoube with them. These slim cans will easily fit inside your Chanel bag or you can fit a four pack in your Birkin: environmentally responsible, they are easy and quite fun to crush under a heel. Arriving in an elegant four-pack, which is light and easy to carry, this accessory is guaranteed to make you very popular with your friends. The best bit about it is the wine is really nice: much, much better than the average wine in cans, or small bottes in supermarkets and trains. Great for picnics or any other spontaneous al fresco or on-the-move moment (serious smug points for anyone who produces these: delight and appreciation is guaranteed).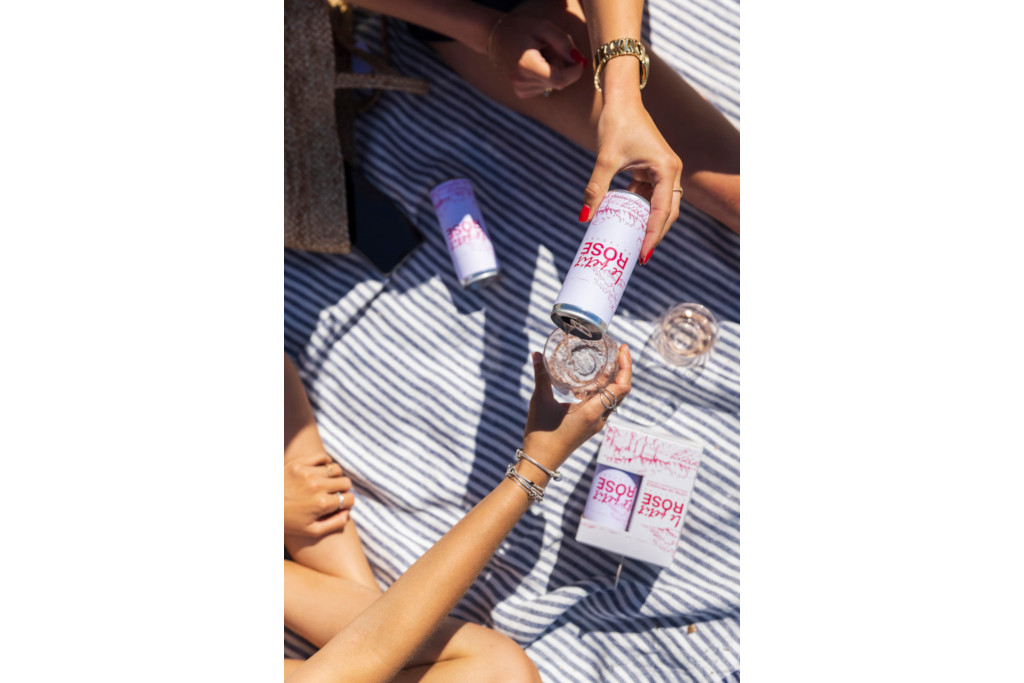 At Home
However, if you would really like to impress guests who like rosé, or just please yourself, offer them a glass of Leoube Sparkling Rose in a champagne flute when they arrive. If you are feeling really smart, allow them to help themselves from a large round glass wine cooler on a side table as arranged by the imaginary (or real) butler. This wine is glamour in a bottle, and delicious, produced with the same technique and care as a fine champagne. Its appearance is so pale that it could be confused with a white or perhaps  vintage champagne, but the flavour is much more interesting and full with delicate white peach, grapefruit and delicate red berry flavours. One bottle will not quite be enough.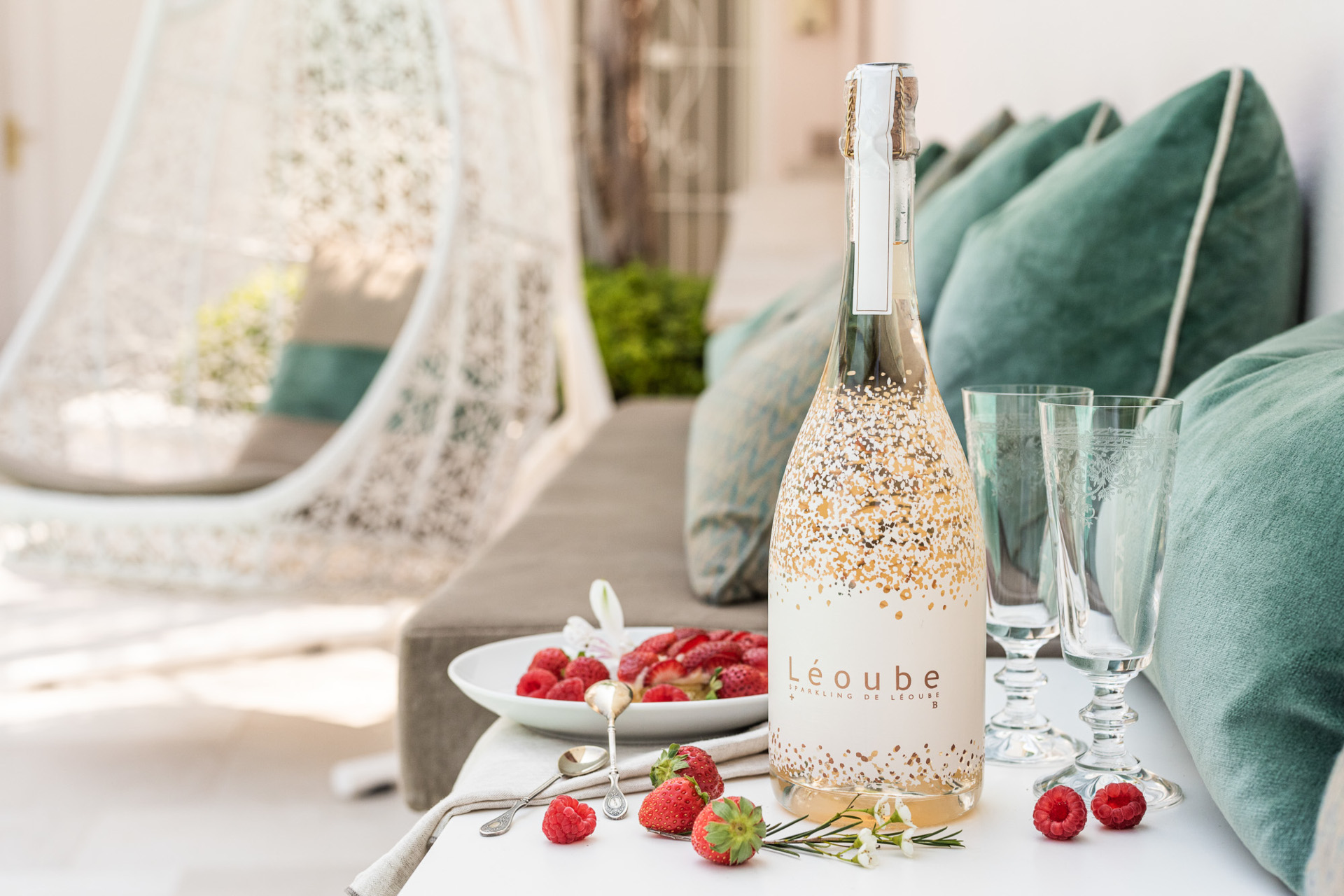 Featured image: Break of Dawn (c) Babylonstoren
The Best English Sparkling Wine for Every Occasion / Sustainable Wine: A Guide