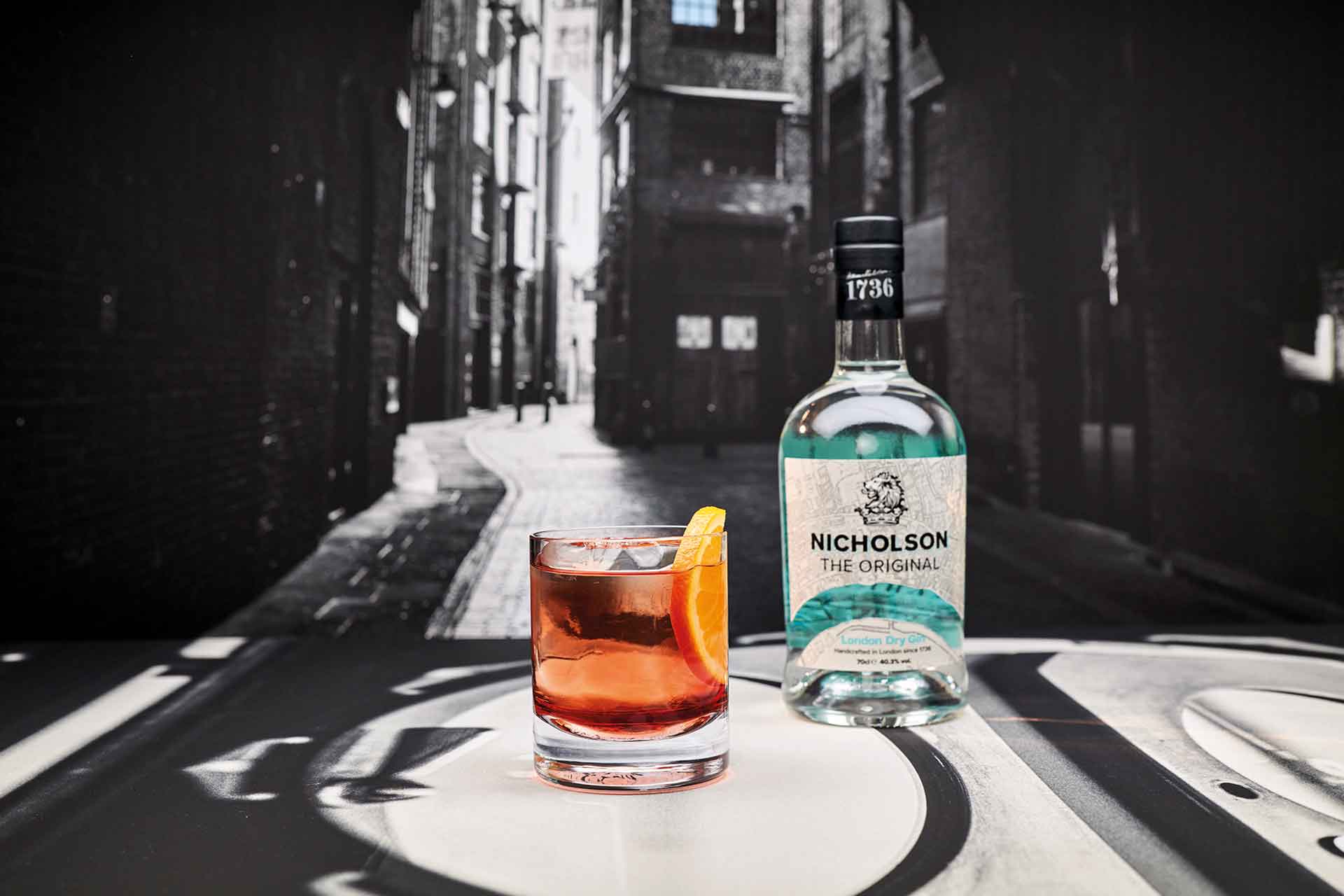 Nicholson Gin Is The Authentic Original 1736 London Dry Gin
Nicholson Gin is a Great British Brand 2023
Nicholson Gin is an entry in our Great British Brands 2023 book. 
Nicholson Gin
: Great British Brand 2023
'As an entrepreneur, I had been searching for a business with "uninvented authenticity". Nicholson was just that. On completing the acquisition in August 2021, we spent seven months completely redesigning this great British brand to make it current for today, appealing to a wider audience. 
'We made big strategic decisions, one being a move away from the "bacon and egg colours" of the Marylebone Cricket Club (MCC), which founder William Nicholson had given them, to a more modern look and feel, but still very much linked to our heritage by using the 1736 map of London on the label.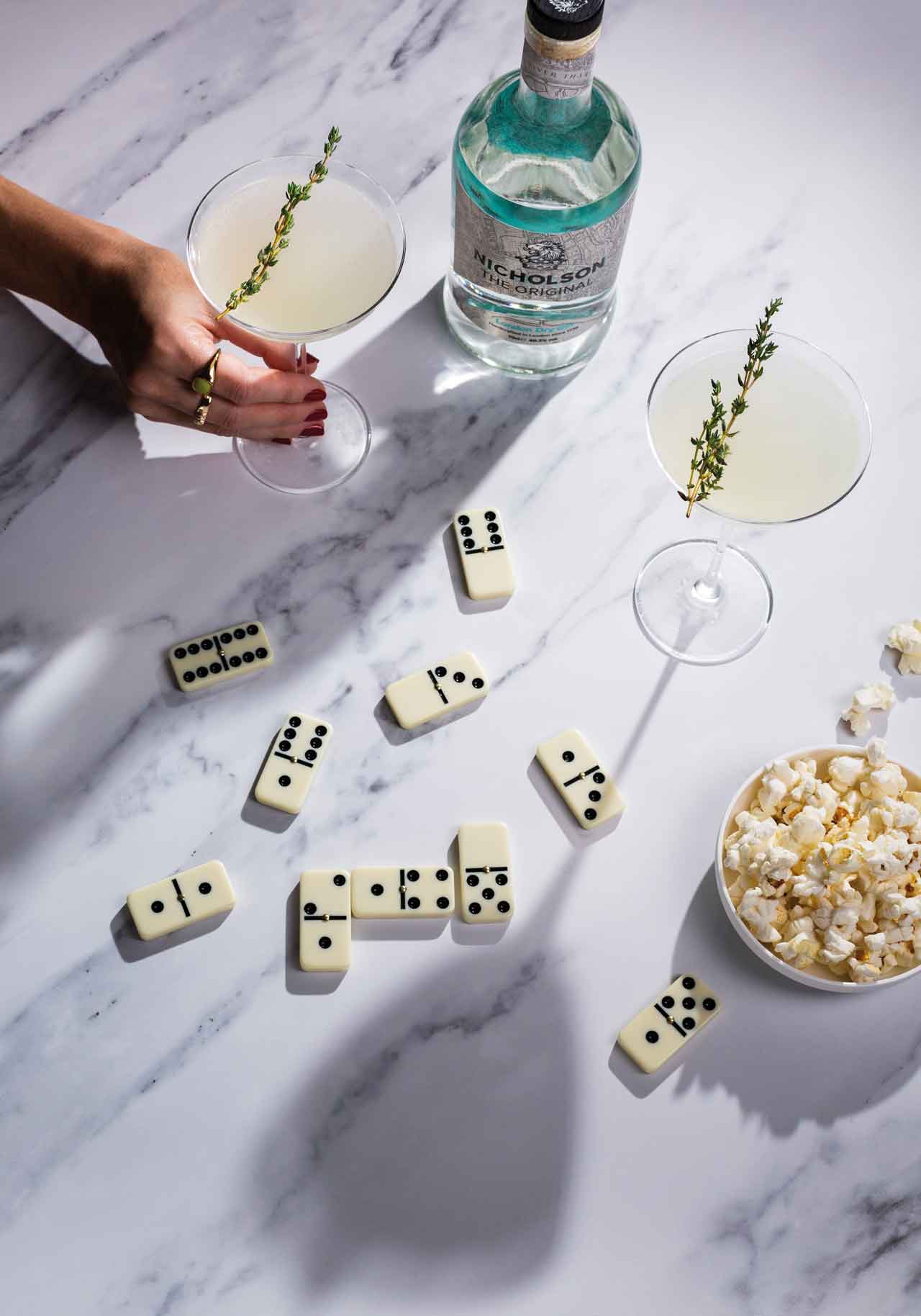 'The pandemic had damaged Nicholson: the previous owners had built UK on-trade distribution to 350 outlets; when they were closed, Nicholson had no e-commerce as fall-back. Our learning: we don't rely on the on-and-off-trade, but control our own destiny by being a more digitally managed business. 
'When we relaunched in March 2022 at the Mandarin Oriental, our strategy was very different: avoid big retail supermarkets, where our competitors fl ock; grow pubs, hotels and cocktail bars (up by 300 to 400 percent); drive e-commerce via direct delivery; and explore more export territories keen to stock a great British brand. In November, in partnership with Fernet Branca, one of the largest global independently owned spirits companies, we launched in Italy, predicted to be the world's  third-fastest growing territory for super-premium gin within the next five years. 
'This year we're launching in the Caribbean, where our cricketing heritage – which we cherish as part of our DNA – can only help. We also have some interesting new conversations underway with the MCC – under wraps for now – and a three-year partnership with Goodwood racing. All of which makes for an exciting year ahead.' Alex Johns, Chief Executive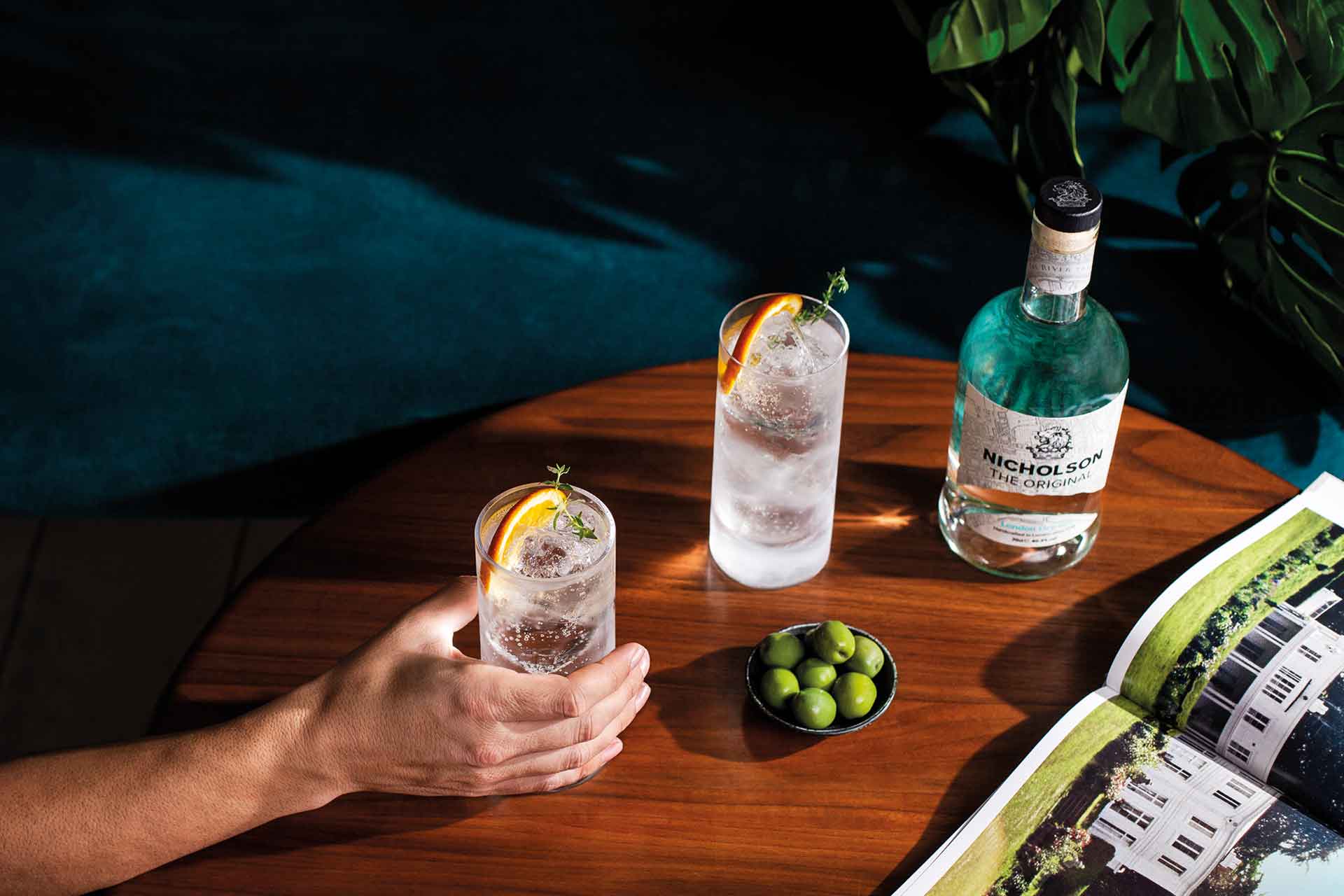 Brand Timeline 
1736
The first generation of Nicholson Gin is born when the family begin distilling in Clerkenwell, London.
1830
J&W Nicholson & Co begins developing the first London dry gin and becomes one of the largest and most successful distillers.
1930
Nicholson Gin features in The Savoy Cocktail Book, the best bars in London, New York and the Far East and, of course, Harry's ABC of Mixing Cocktails.
2017
The company, sold in the 1980s, is reacquired from Pernod Ricard by Nicholson family descendants.
2022
Bought by Alex Johns and Steve Goldman, the brand is relaunched following significant investment, with the original recipe in a new bottle and label.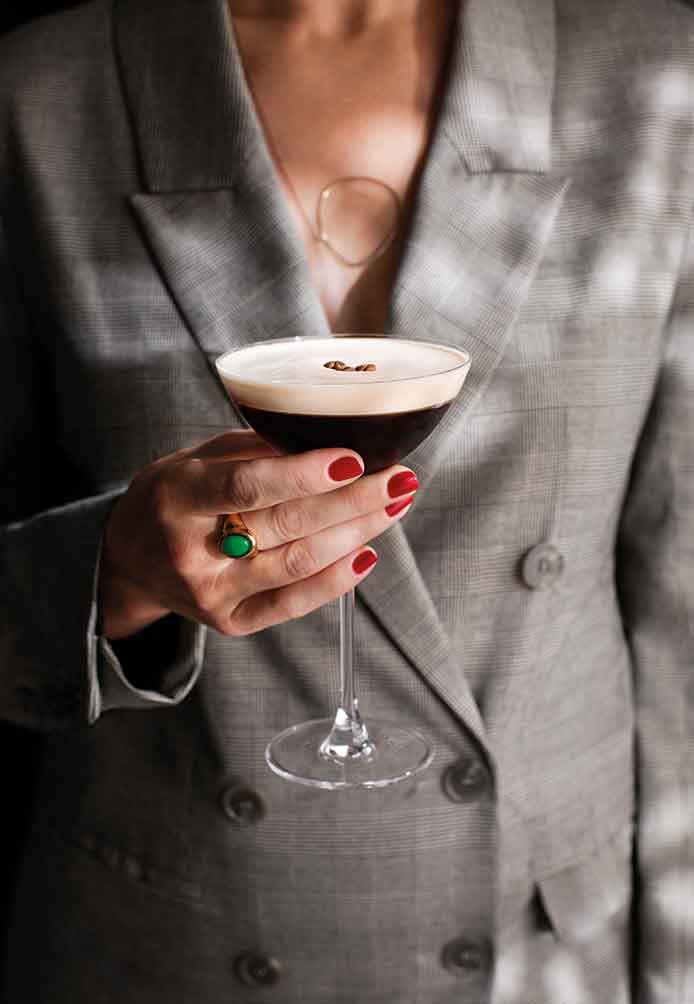 DID YOU KNOW? 
In 1866, accomplished cricketer William Nicholson loaned funds to the MCC to purchase the freehold of Lord's Cricket Ground. A grateful MCC adopted his 'egg and bacon' colours for their own. 

The MCC's new Pavilion opened in 1890, funded by Nicholson. It was affectionately known as the 'Gin Palace'. 

At 85,000 sq/ft, Three Mills Distillery, bought in 1873, was one of the world's largest. 

Nicholson became the official gin of Goodwood Racecourse in 2022, and has signed ITV Racing presenter Oli Bell as its first ambassador. 

Nicholson sponsors The Cricketer Cup, the public school old boys' cricket competition.
J&W NICHOLSON & CO LIMITED
15 Stratton Street, London W1J 8LQ