Opinionated about dining? So are the organisers of an exciting week of top chef supper clubs from all over the world. Find out more…
Get to know Opinionated About Dining (OAD) if you don't already, as they head up a week-long series of pop-ups and collaborations in London that are this week's hottest ticket and the ultimate foodie destination.
A number of the world's most celebrated chefs are jetting into London to host themed evenings in collaboration with OAD, ahead of the announcement on 23 April of their famed 'Top 100' lists which serve as the ultimate guide to where you should eat and why, all over the world.
Whet your Appetite at these Food & Drink Pop-Ups in London
OAD was created by Steve Plotnicki in 2004, resulting from a general frustration with the reliability of the dining guides that were on the market. Years later, OAD has evolved into a highly respected guide in itself which incorporates the opinions of 5,000 of the world's most discerning diners and annually publishes its 'Top 100' lists incorporating thousands of restaurants throughout the world within the context of global trends. Now widely regarded as the leading source of global restaurant rankings, OAD organises a blow-out series of events every year to announce their lists – and this year, London is the lucky host.
"As one of the finest gastronomic destinations of the world, and with so many new chefs and a multitude of cultures and cuisines represented, it feels absolutely right to announce the new winners in London this year." Steve Plotnicki, Founder of OAD
From 16-23 April, OAD is putting on various pop-up dinners with some of the most exciting culinary talents in the world, culminating in the announcement dinner which this year will be themed around 'The Great Roast'. The public can buy tickets to join a host of top chefs and food insiders for the multi-course collaborative banquet which will be held in the Great Hall of the iconic Royal Hospital Chelsea.
You will, however, have to fork out £400 – but well worth it, we think, to enjoy a gourmet take on the classic roast as prepared by Europe's greats, including; Isaac McHale (The Clove Club), Simon Rogan (L'Enclume), Alain Wessgerber (Taubenkobel), Angel Leon (Aponiente), Bjorn Franzen (Restaurant Franzen) and Kobe Desramaults (Chambre Séparée). Your one-off chance to experience the best of European fine cuisine in one room.
Check out the Best New Restaurants in London
The C&TH Top Picks
Wagyu Mafia, Tokyo
Top of our list is the supper on Wednesday 18 April with Hisato Hamada and Takefumi Horie from Tokyo's Wagyu Mafia, who are putting on a one-off event to serve guests a tasting menu of wagyu beef straight from Japan. Expect a rather OTT affair of luxury, with only the best marbled cuts as well as truffle, uni and caviar to add extra sparkle. Tickets £350, find out more here
An Evening of Modern Israeli Cuisine
Treat yourself to an extremely special Friday evening (20 April) as The Hungry Tourist brings together a selection of Israel's best chefs, including David Frenkel, Michael Gertofski, Orel Kimchi and Yehi Zino. Find out first hand why Isreal is fast becoming one of the most exciting food destinations in the world. Tickets £300, find out more here
The Best of Denmark
Nicolai Nørregaard of Kadeau Bornholm transports his world-renowned restaurant from a rugged Danish island to the OAD Kitchen to give Londoners a taste of an utterly fascinating cuisine. Tickets £300, find out more here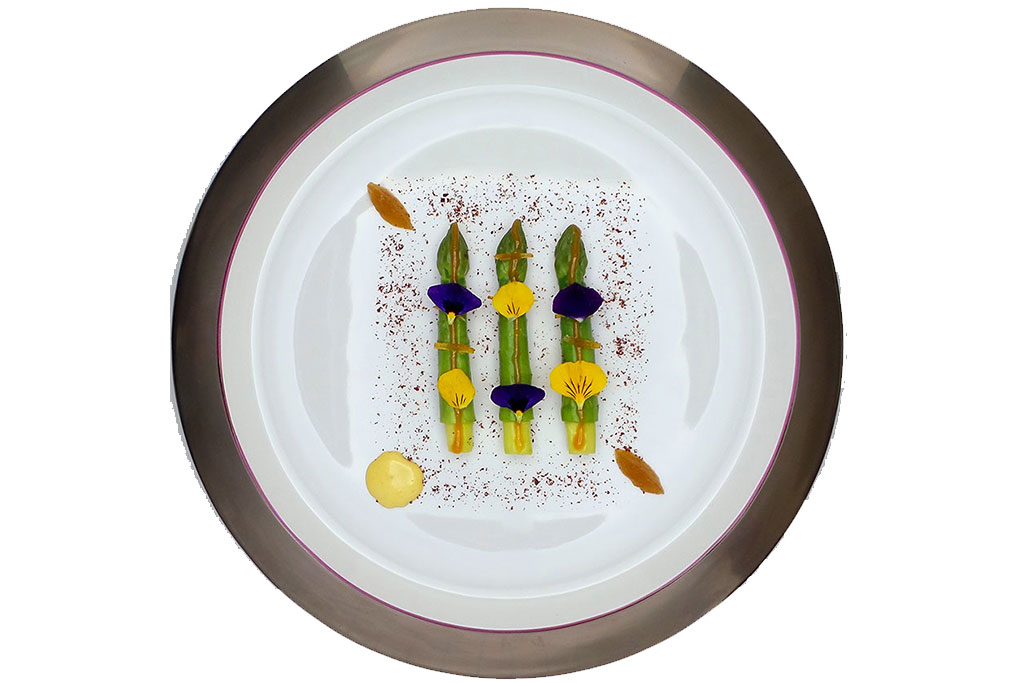 The Best New Restaurants in Europe
Thirteen of Europe's most exciting up-and-coming and established chefs descend upon London to take guests on a journey through Europe's current cuisine trends. Celebrating new openings and restaurants which are new to the OAD list, this is an unmissable occasion for true food lovers. Chefs cover all corners of the continent, from Oslo to Italy, Bristol to Budapest. Tickets £400, currently sold out but waiting list places available – find out more here
The Announcement Dinner
The culmination of the OAD supper club series is 'The Great Roast', at which the Top 100 European Restaurants list will finally be announced (with top contenders behind the stove). Bound to be a night to remember. Tickets £400, find out more here
---