Caroline Phillips visits the Orchards School of Cookery and finds them casting magical spells. Read her review, below…
It's the Hogwarts of cookery schools. A place of culinary magic for youth and the young at heart. Somewhere you should definitely send your gap year student. Or your offspring struggling with the kitchen aspect of university life. Not to mention your not-sure-what-to-do-next-just-post-university progeny —to equip him or her with the qualifications for working on a yacht or in a hunting lodge. But it doesn't stop there. It's also an establishment that you — yes you, Mr. or Ms. Older Adult — should attend if you're not thoroughly au fait with what to do with pots and pans and ingredients. Welcome to the Orchards School of Cookery, ('Orchards').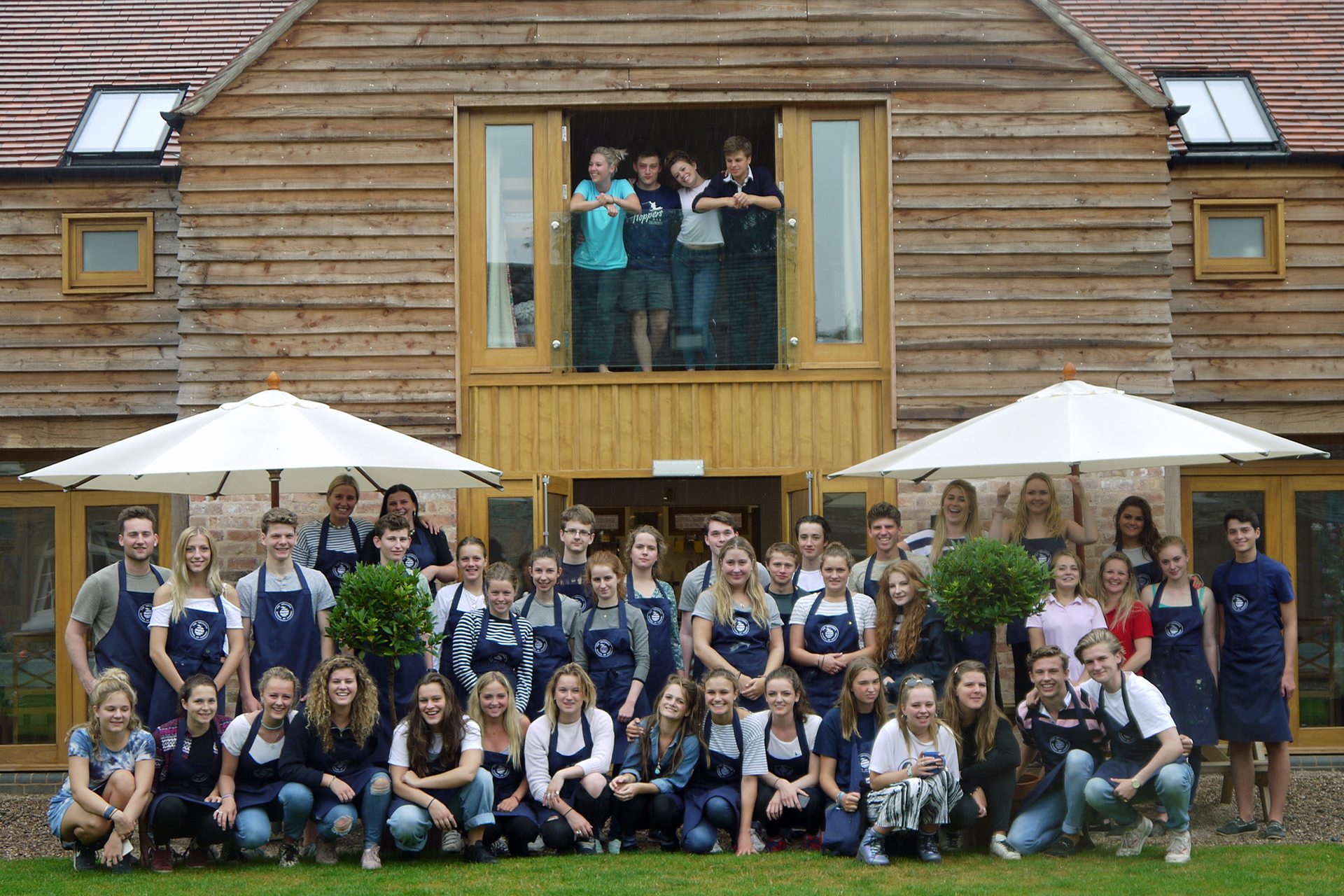 Orchard's cookery school was founded by sisters Isabel Burt and Lucy Richardson, both talented chefs in their own right, before being joined more recently by Isabel's husband, Nicholas (previously nothing culinary, but now the icing on the cake). They have been running the school in their family home since 2003, and  much like the best soufflé, Orchards has grown into something bigger and better, boasting six state-of-the-art kitchens, converted barns, coach house and cottages offering accommodation for 48 students, eight tutors and seven kitchen assistants. Did we mention there is also a bar and dance floor so you can burn all those additional calories and have fun.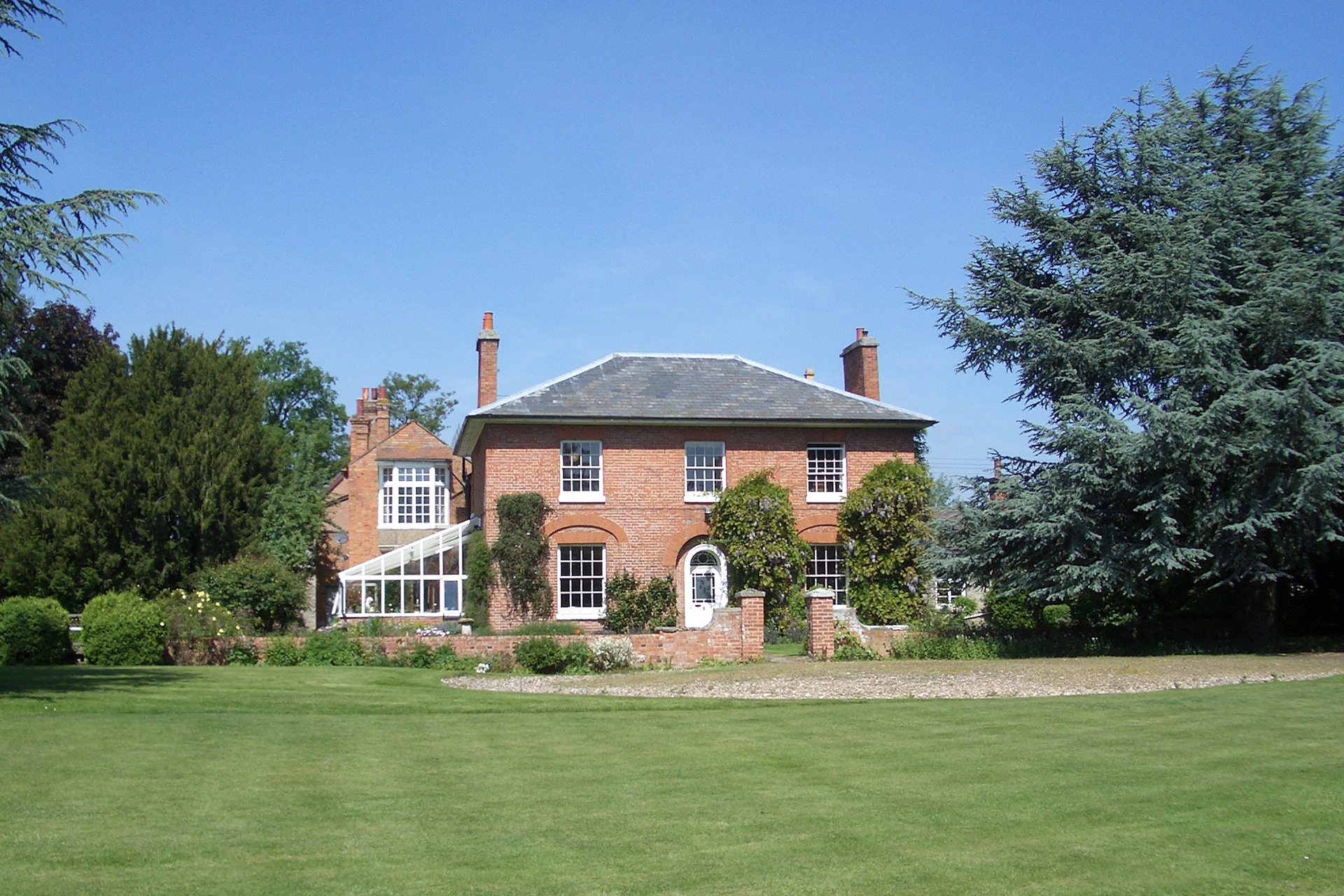 Orchards culinary offering is different.  Unlike traditional cookery schools, which teach techniques such as baking blind, kneading, jointing and sweating, Orchards takes a slow approach and chooses to cook carefully selected menus, so you are learning all the techniques without even realising.
With the aim of equipping him or her with the qualifications for working on a yacht, hunting lodge and chalet, or simply to ensure they survive without the home-cooked meals of mum and dad. But it doesn't stop there, it is also an establishment that you should attend if you're not thoroughly au fait with what to do with pots and pans and ingredients.
Spatulas at the Ready
I have chosen to cook with altitude and try my hand at the Chalet Course. This great course runs throughout the year so you can learn the ins-and-outs of Chalet cooking out of the ski season. Starting the course, I am at my station in the Miele clad kitchen surrounded by seven teenagers, a Magimix and Kenwood appliances. It's a domestic kitchen with induction, ceramic and gas stoves instead of the commercial type with drive-in fridge, oven large enough for a herd of cows, and motorways of stainless steel. To supplement the domestic fridge, there's also a kitchen garden outside, but this school isn't into field to fork: it's more shop to shelf to plate.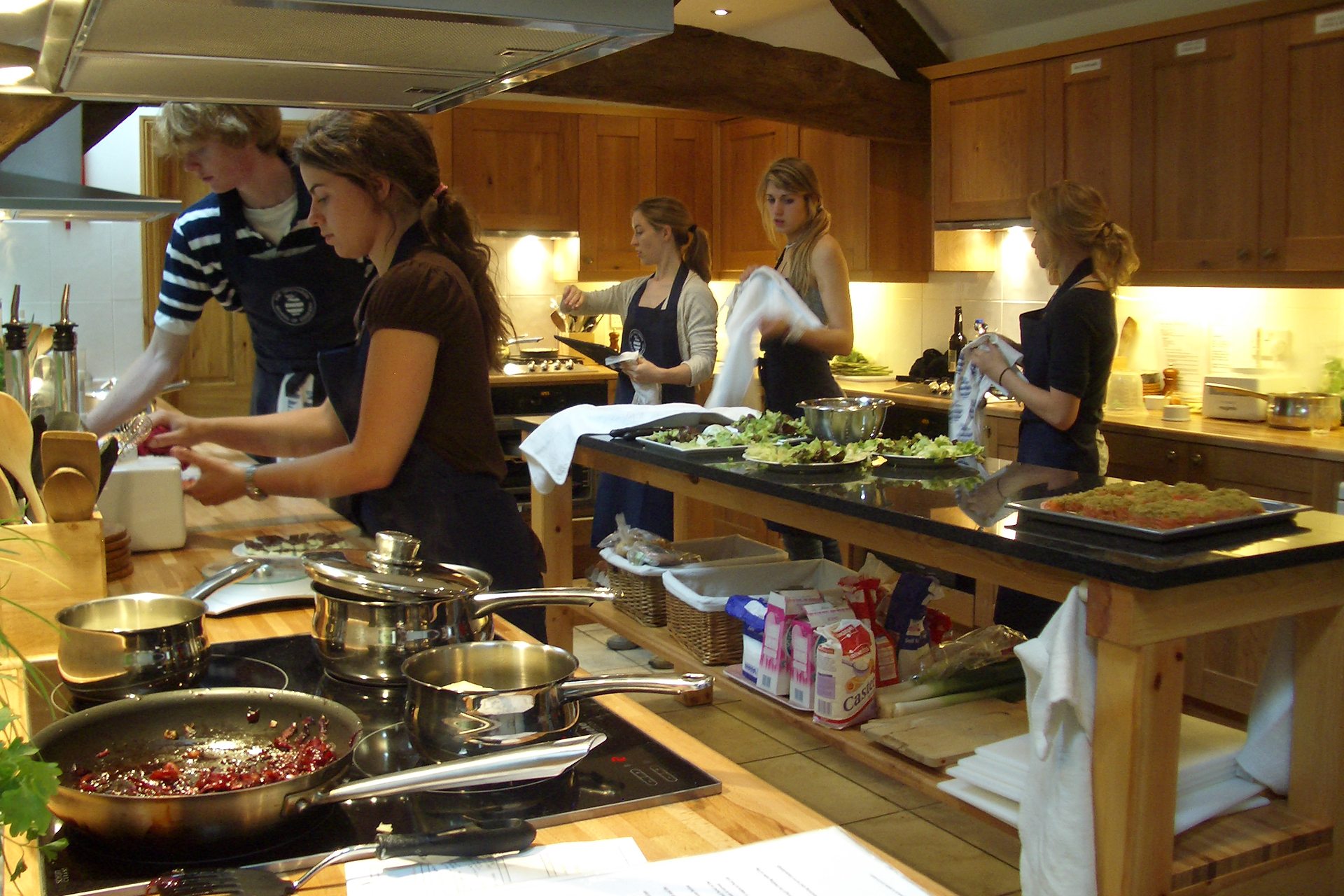 There's a homely, family vibe —a kitchen that's  fun, with music, chatter and no chef's whites. There is real mix of beginners and others more experienced in the same class, and we are currently at maximum capacity. With almost as many males as females… After all, Jamie Oliver made cooking cool for fellahs. The tutor, John Le Gassicke, is friendly, enthusiastic and a mine of information.
Sweat, Soufflés and Exploding Cakes
It soon becomes clear that this Chalet Course isn't for the couch potato: it's intensive and runs from 8:30am to 9pm, and over our five-day course pupils learn 100 different dishes. It all moves at the speed of the best of spells, and before you know it absolute beginners are soon making a roux, meringue, and sorbet in half the time.
We're tutored in making canapés and starters to petits fours via vegetarian options, kids' meals, main courses and puds and start. We start with canapés of quails eggs and caviar nests, and smoked haddock fishcakes, before moving sswiftly onto our next dish of chicken breasts in cherry tomato and black olive sauce, served with Amandine potatoes and sautéed leaks, not to mention honey glazed courgettes. Finally we come to the end with the all important pudding of profiteroles and for petits fours, white chocolate discs. Thankfully the Orchards recipes are mostly quick and fairly foolproof, and do allow room for error so you begin to feel a chef in no time.
It turns out that there's a knack to this mountain-cooking lark but some words of warning regarding exploding cakes of Val d'Isere. It is not unheard of for your cake to go off like a flour bomb or even implode, and has something to do with the size of the air bubbles. So be careful up there in the mountains. There are some great tips though, from using yogurt to make your cake extra delicious – something that does not work in low altitude- to double the time an egg will take to cook. It has been an education to say the least.
Enjoying the Day's Work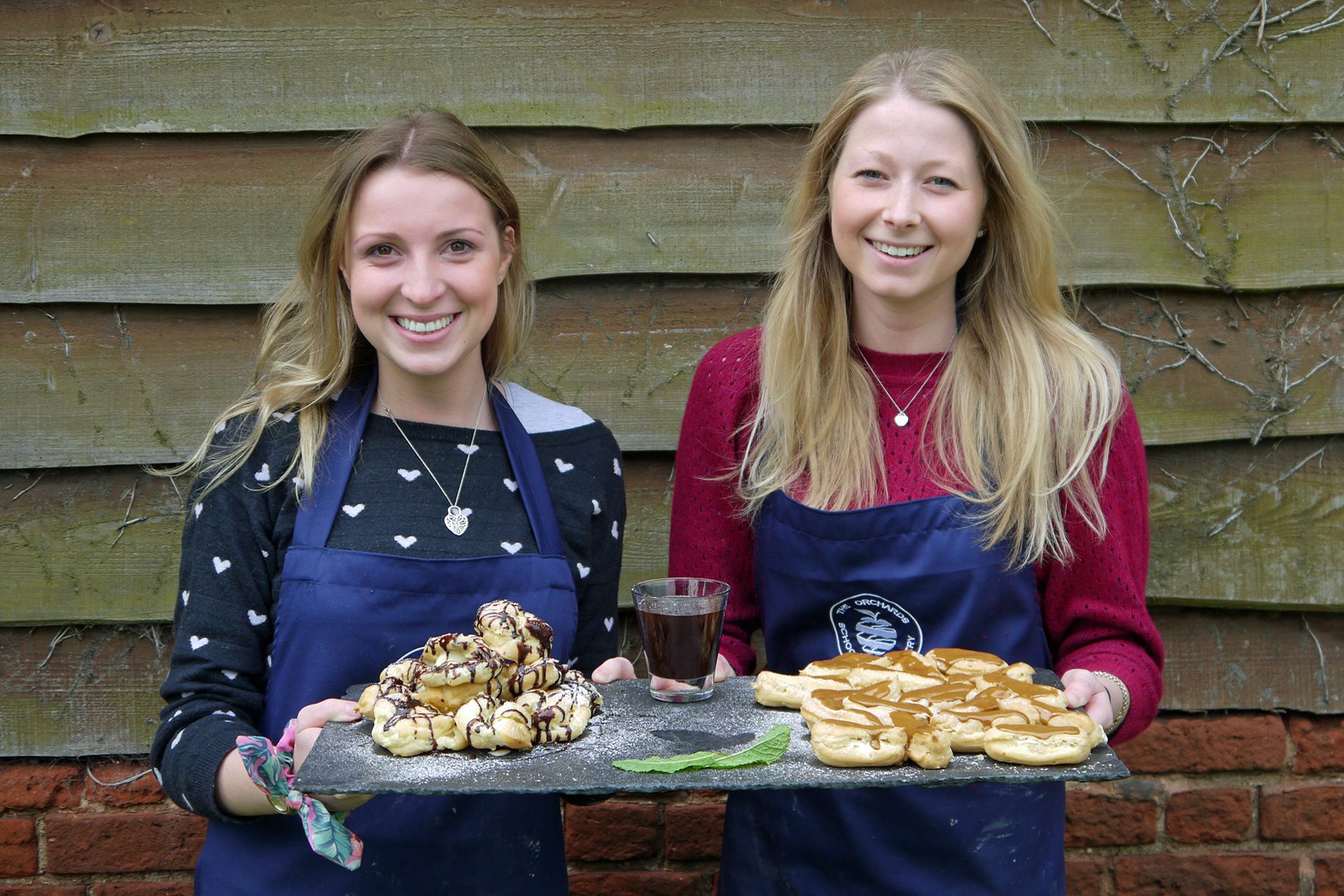 After hours over the hot stove, each day concludes with a dinner party of everything we've cooked, before some form of educational entertainment. One day there's a chat from a chalet rep, while on another evening, there's a wine tasting in the 1793 barn with beams. The latter proves to be very popular, and nearly all the students can be found draped across sofas, chairs and bar as a vintner talks about appearance, nose, and palette.
The Verdict
The Chalet course is a wonderful all-rounder, and equips you with more than just culinary skills, showing you some life saving skills, from cleaning a loo properly, vacuuming with pizzaz, how to deal with hypothermia and frostbite, napkin folding, table laying, menu planning and how to store your recently cooked meals.
It doesn't really matter which Orchards course you choose: they all have a good reputation. Complete beginners leave as reasonable cooks. The Off to University students return confident enough to create 'spag boll', curries, soups and roasts. Graduates of the longer courses go off to earn from £300 to £1500 a week cooking for shooting parties and fishing lodges. And yet more (the Chalet classes) who arrived unable to make an omelette, head for the Alps to cook non-exploding cakes. And all the students know how to make a successful dinner party with decent food that arrives on hot plates and at the same time. Now that's something, isn't it? Magic even.
Prices start from £795 for a 5-day course and includes all tuition, meals, accommodation, and a goodie bag – The Orchards Cookery School
READ MORE: 10 of the Best Cookery Courses in the UK & Ireland / An Insider's Guide to the Ski Season
---