Get the most out of the ski season with our insider's guide from a former ski instructor and racer…

When to go
If you can avoid the peak times like Christmas, New Year and half term, you will reap the rewards with empty pistes and no queues.
Verbier at half term is horrendous, but if you go the week before half term you'll be treated to great conditions, empty pistes and great off-piste. Why would you want to go any other time? Although it's hard to beat New Year in a ski resort…
Where to go

Best après-ski
Verbier, Val d'Isère, St Anton and Méribel are the key players when it comes to après-ski. Farinet is world famous among skiers, as is Rond Point in Méribel, while Dick's Tea Bar in Val d'Isère is known as "the best bar for pulling in the Alps". Krazy Kanguruh in St Anton is the place to be on the piste for the après scene during the day.
Best off-piste
Verbier, Whistler, Japan. Verbier's famous itinerary routes make off-piste skiing more accessible, while Japan benefits from a huge snowfall and less crowds. Canada is known for its off-piste and bumps runs, so there's plenty of fun to be had off the pistes in Whistler.
Family friendly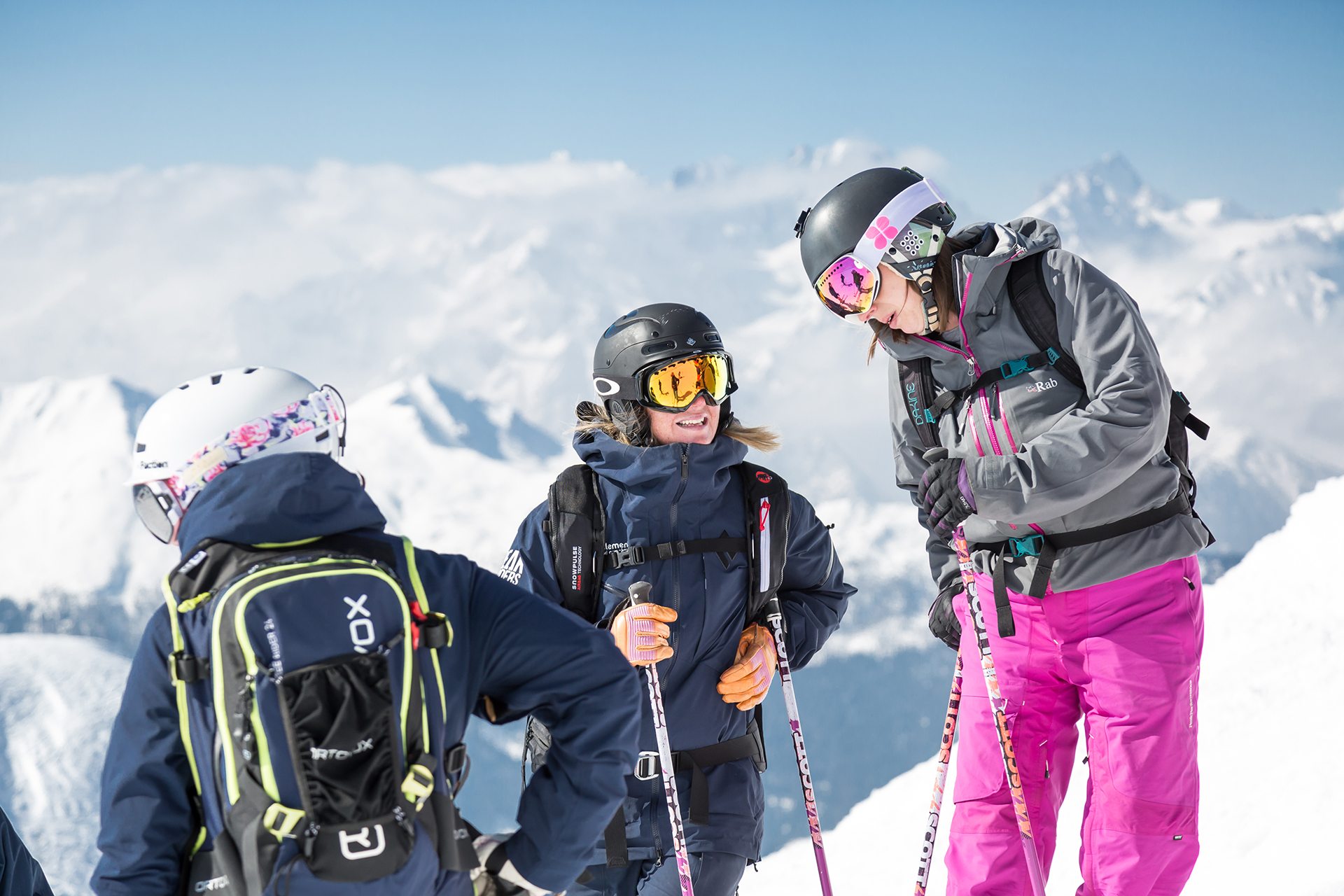 Wengen, Beaver Creek (Colorado) and Courchevel.
Wengen is a charming and picture-perfect resort in the Bernese Oberland canton of Switzerland, perfect for families and fans of more relaxed ski trips. With the most dramatic and stunning views in all of the Alps with the Eiger, Mönch and Jungfrau towering over the resort and ski areas of Kleine Scheidegg and Mannlichen, it's the perfect place to take kids. There's a great community of Brits abroad who congregate at the DHO clubhouse, the oldest alpine ski club in the Alps.
Beaver Creek is exclusive, but perfect for those with the funds as a family holiday. The ski school takes children all day, rather than the irritating half days that are so common in the Alps. There's also a great Small World Nursery which looks after kids from a few months old, to six years old. So there's more time for some skiing for the rest of the family.
Make like the Duke and Duchess of Cambridge and head to Courchevel for your next family ski holiday. If it's good enough for Prince George and Princess Charlotte, after all…
Most luxurious
Gstaad, St Moritz and Courchevel.
If you prefer to be kept entertained off the piste, then the shops, restaurants and glamour of these resorts is for you. St Moritz was the resort of the film stars in its halcyon years, with Brigitte Bardot, Greta Garbo and Charlie Chaplin all favouring the resort. It is home to the famous Cresta Run, the natural ice toboggan run; where the elite try to become members of the Shuttlecock Club and are awarded with a tie, if they fall at the most difficult corner on the track. The shops aren't bad either.
Gstaad rivals St Moritz for its shops on the Promenade, with all the big brands including Ralph Lauren, Prada and Louis Vuitton setting up there. Meanwhile, Courchevel benefits from outrageously good restaurants and foodie spots.
Head for the mountains for a week of luxurious pampering, as we round up the best Alpine spas.
Seasonaire jobs

Instructing and training courses
Altitude Futures: If you are looking to become an instructor, the 10-week course in Verbier with Altitude Ski and Snowboard School can't be beaten. The course breaks down into five training days a week (9am to 5pm), with an experienced instructor in a small group, followed by après ski, video analysis, ski equipment maintenance lessons and a mountain safety qualification. The weekends are yours to do with as you please, and you get to spend a season in Verbier – what could be better? (£8,750). Note: I did this course a few years ago and recommend it highly.
Snoworks: Head to Tignes for tuition from the British Winter Olympian, Emma Carrick-Anderson. A ski racing specialist (naturally) Carrick-Anderson's Snoworks sets aspiring ski instructors up from start to finish. If you want to crack France as an instructor, you'll need your Euro Test qualification, which requires you to get within 10% of a time set by a British ski racer. Who could be better at getting you to that level than a British Olympic skier? (£7,750).
If you are spending a season working, instructing is the best job going. So long as you are qualified, and have lined up a job with a trustworthy ski school, you can earn up to £65 a lesson (for top qualified instructors) and you'll get the best goggle marks too. If you want to get the most out of a season, many gap courses run from October to December, meaning just as high season kicks in, you'll be a qualified instructor and ready to start work instructing for the rest of the season.
Chalet host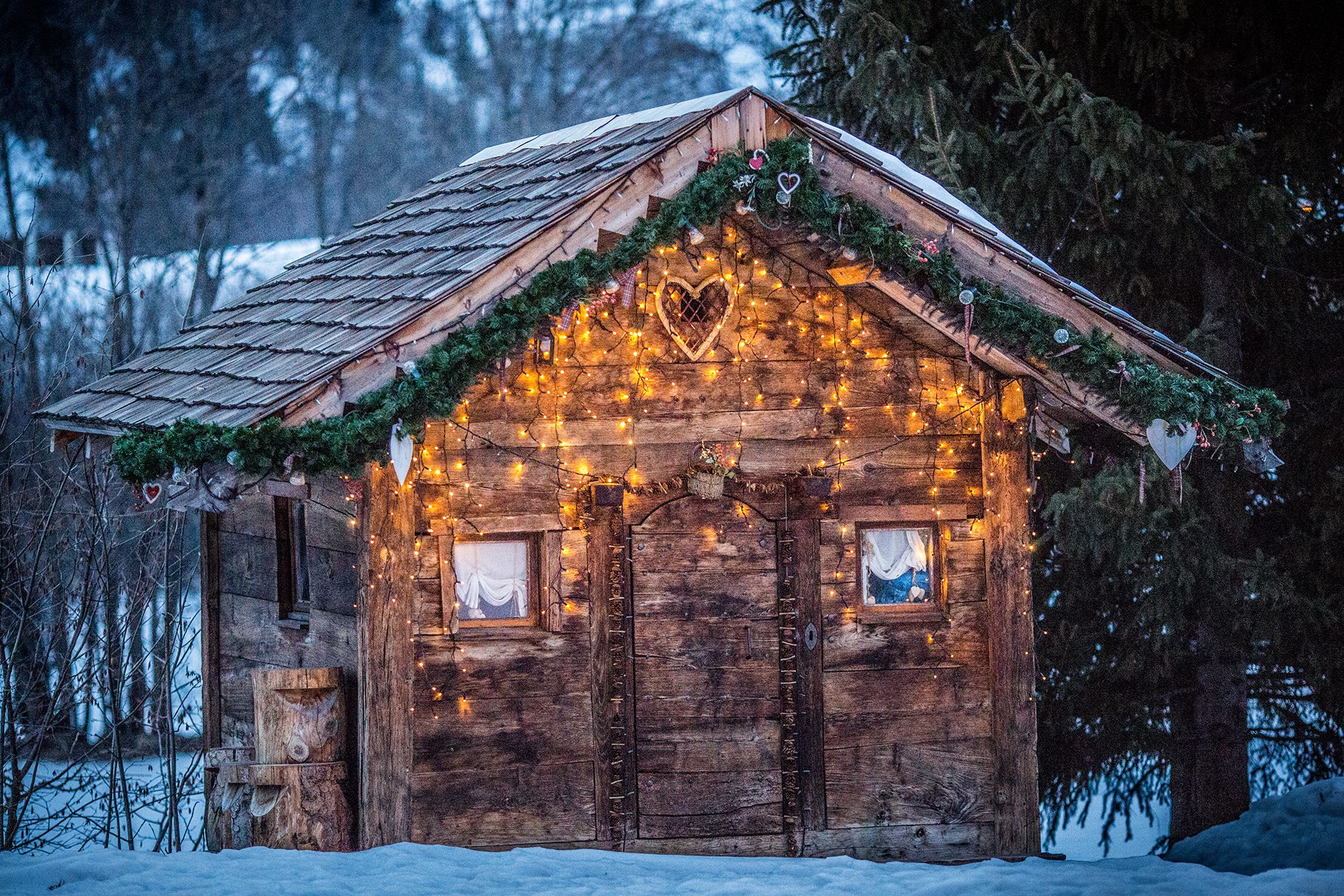 Scott Dunn, Powder White, Mark Warner and Powder Byrne are all great companies to work for as a chalet host, with jobs in resorts like Val d'Isère, Courchevel and Verbier. If you are organised, you can get more skiing in than the instructors. Make sure you go to a decent cookery school beforehand though (try The Avenue Cookery School's chalet host cookery course from £1,232.50).
Bar work
It's sociable, fun and you can spend all day skiing. But it can be tough and accommodation isn't provided often, so affording rent somewhere local can be tricky.
Tips for looking the part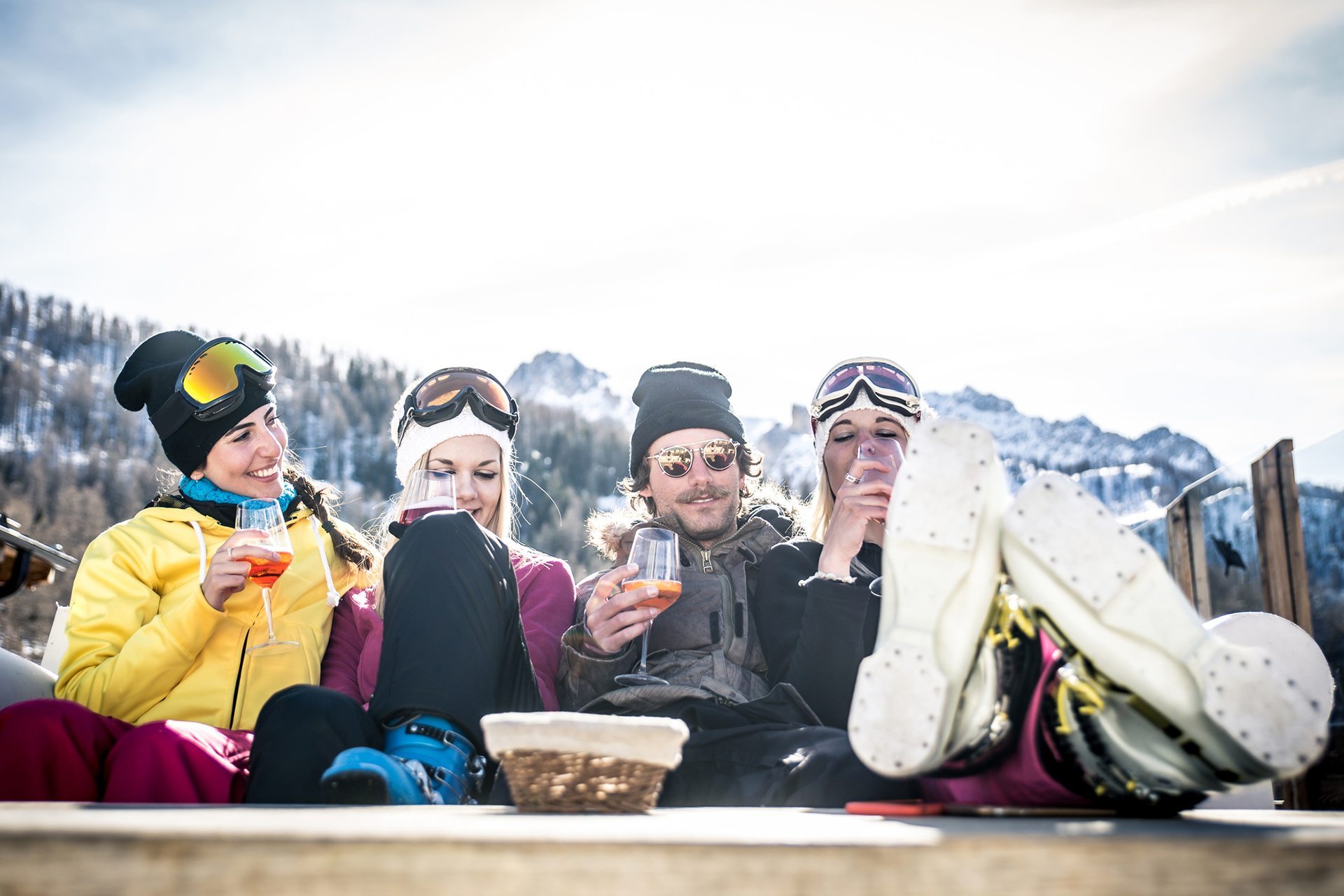 Learn how to carry your skis properly. There's no clearer tell-tale sign of inexperience than someone who can't carry their skis properly.
If you are wearing a helmet, always wear goggles to avoid the dreaded punter gap (the forehead gap between your helmet and your sunglasses). No one can pull off that look.
Always arrive at the lift with your boots and jacket done up.
Pack sunglasses in your jacket so that when you stop for your inevitable mulled wine or Baileys hot chocolate break, you are equipped for the sunshine.
Get prepped. If you've never been skiing head to Chel-ski an indoor ski centre, which is perfect for beginners to get the hang of things before hitting the snow. Lessons from £34.95.
READ MORE: White Heights – Country & Town House's chicest places to ski in style
READ MORE: 12 après-ski essentials
---