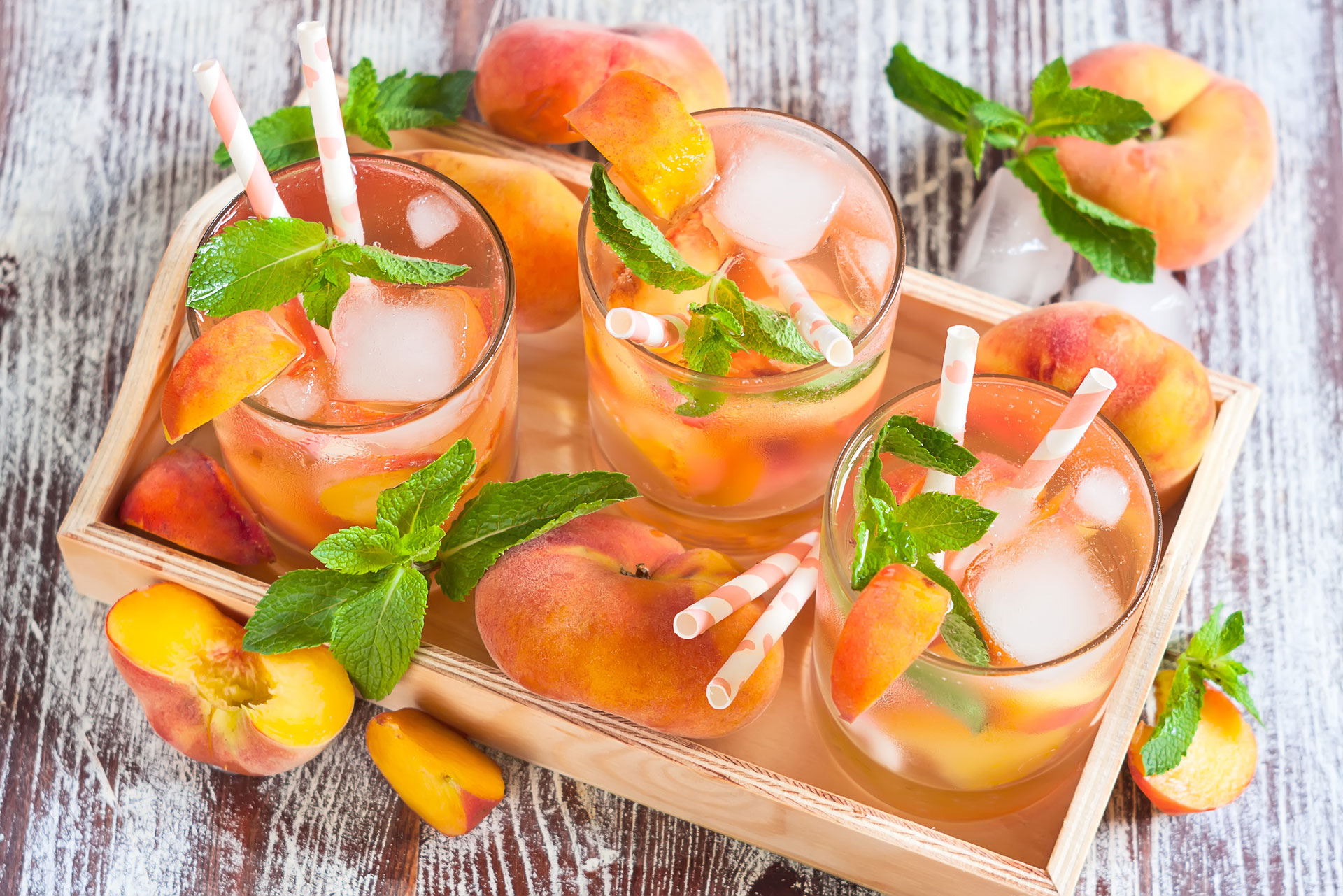 4 Peach Cocktail Recipes To Try This Weekend
Fruity tipples for the sunshine
The sun is finally shining, which calls for refreshing tipples – and nothing says summer like the taste of peach. Here Belgravia gastropub The Alfred Tennyson shares the recipes for four of its signature peach cocktails.
4 Peach Cocktail Recipes To Try This Weekend
Peach & Basil Old Gin Fashioned
Short and sweet with a kick, a twist on a classic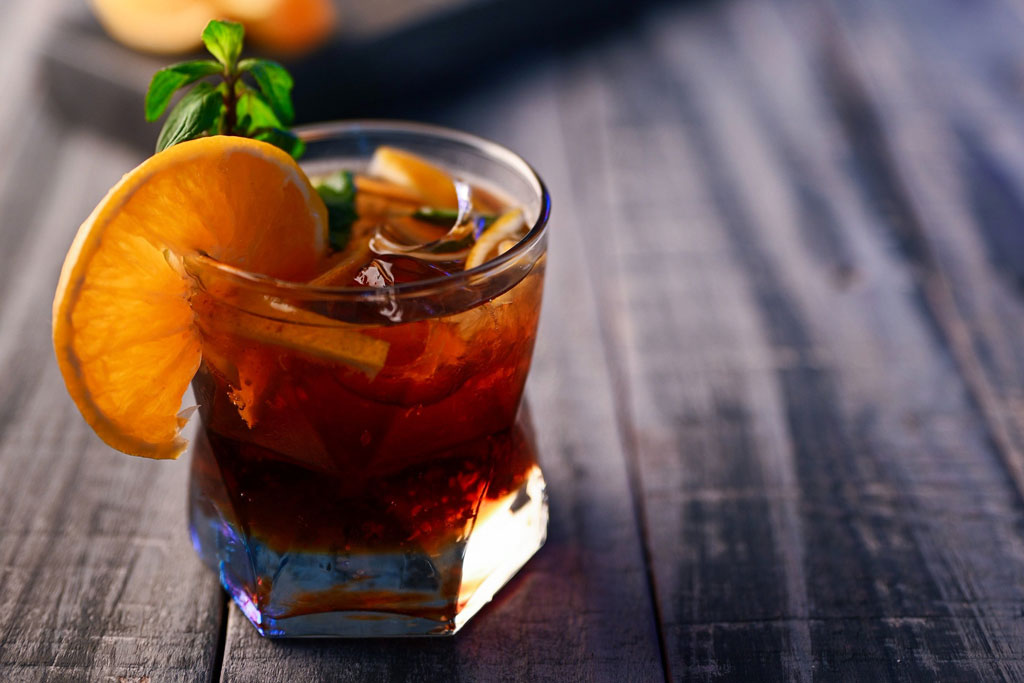 Ingredients
50ml Gin (pick one with robust flavours)
20ml Peach & Basil Syrup (15ml if you prefer your old fashioned less sweet)
4 dashes of Angostura Bitters (not necessary but adds a different level to the drink)
Method
Fill a whisky glass with ice.
Add the syrup and then the gin and stir to combine.
Add a few dashes of bitters and stir a bit more in order to dilute the drink.
Once the volume of the drink has lifted up slightly it is ready. Don't stir too long or you'll water it down.
Garnish with lemon peel (squeeze it gently into the glass to sprinkle it with citrus oils) and a slice of peach.
Peachy Old Collins
Long and refreshing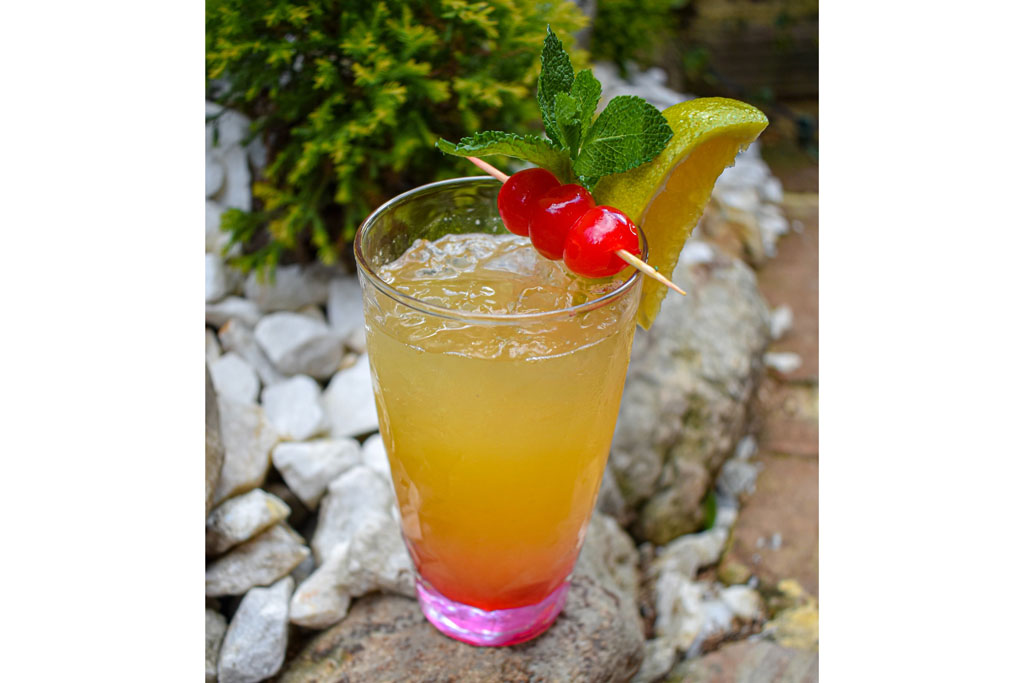 Ingredients
50ml Gin
25ml Peach & Basil Syrup
25ml Freshly Squeezed Lemon Juice
Top up with Soda
Method
Build the first 3 ingredients in a tall glass over ice.
Stir it gently then top up with soda.
Garnish with basil leaves and lemon peel.
Peach and Basil Fizz
Bubbles with a bonus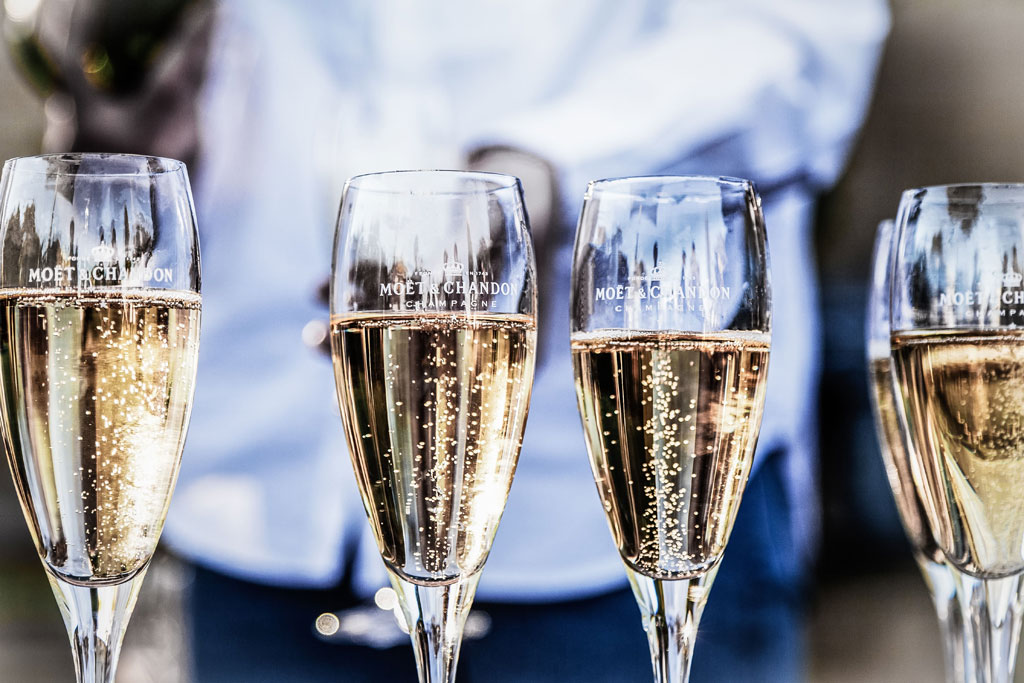 Ingredients
25ml Gin
20ml Peach & Basil Syrup
10ml freshly squeezed lemon juice
Top up with your favourite bubbly
Method
Add ingredients into a champagne flute starting with the lemon juice, then the syrup following by the gin.
Stir in gently to combine and then top up with bubbly.
Garnish with a basil leave and a slice of peach on the rim of the glass.
Non-Alcoholic: Peach and Basil Iced Tea
A mocktail alternative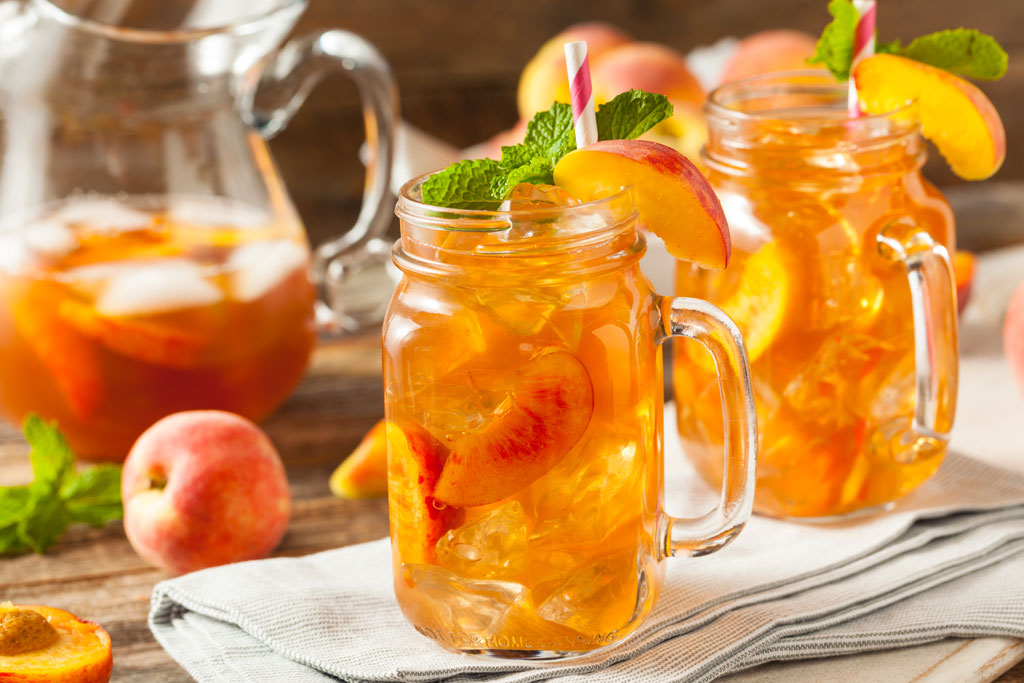 Ingredients
25ml Peach & Basil Syrup
Splash of freshly squeezed lemon juice
Top up with cold tea
Method
Place all into a glass and stir! Garnish with the cooked fruit or any frozen fruit from your freezer.