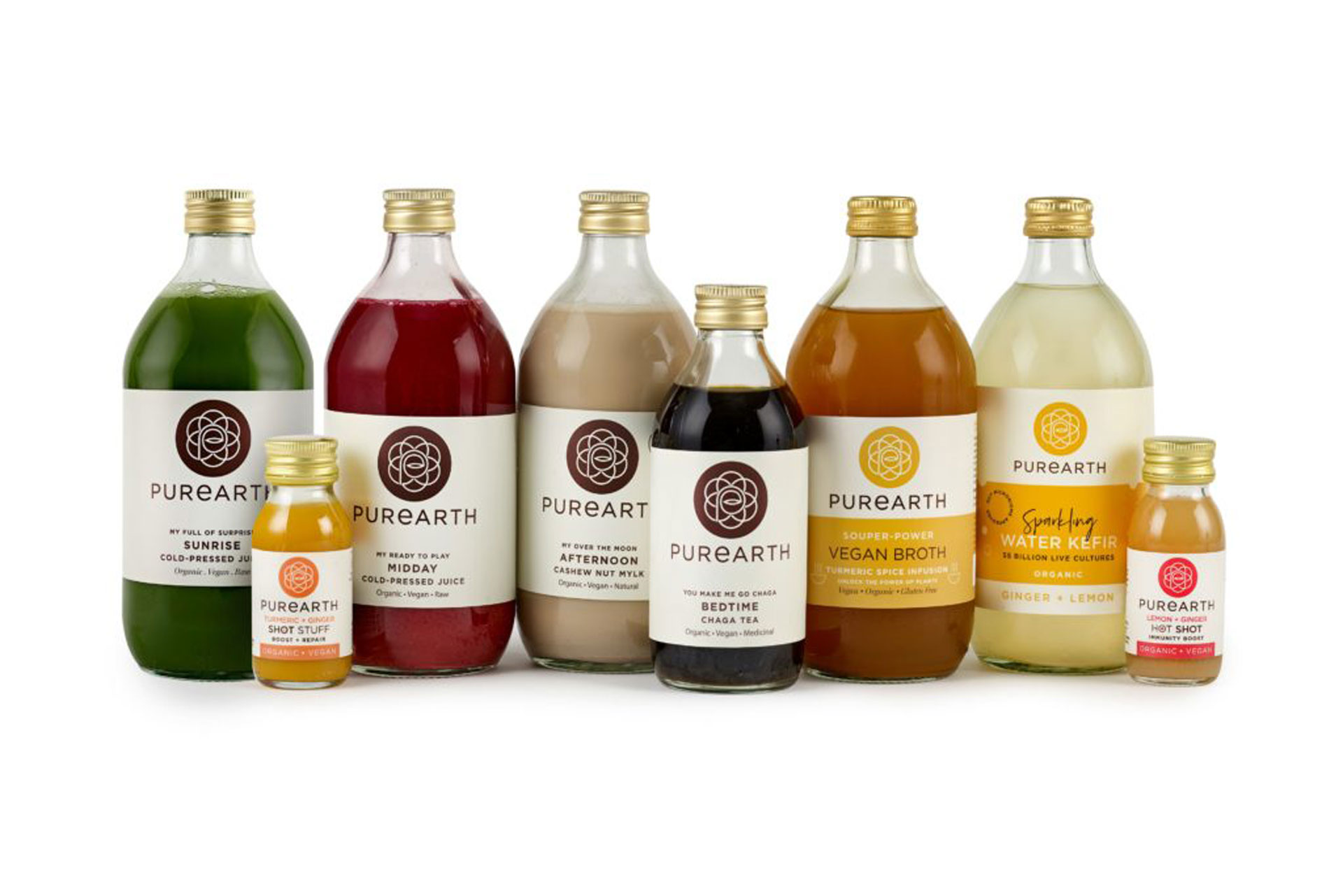 Review: Purearth Winter Warmer Cleanse
Need a detox after the holidays? Lucy Cleland reviews PurEarth's Winter Warmer Juice Cleanse
Editor of C&TH Lucy Clelend reviews PurEarth's Winter Warmer Juice Cleanse, with plenty of plenty of warming cinnamon spiced nut mylks and spicy broths specifically formulated for the colder months…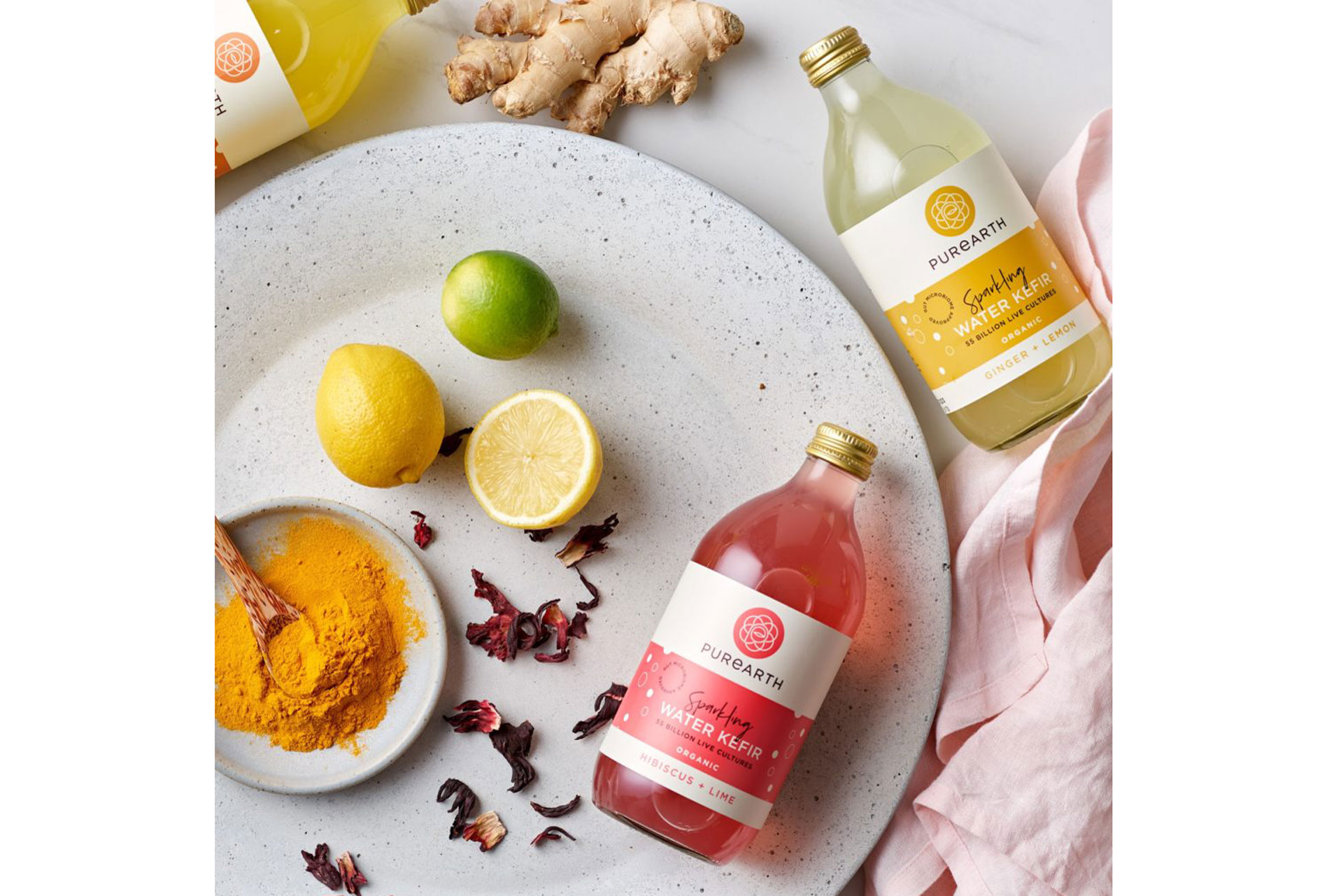 Why?
If like me, lockdown 1.0 (all those many months ago) sent you into a tailspin of unhealthy eating (all those meals to prepare) and Covid anxiety (sugar highs winking at you evilly as you shovelled in just one more chocolate Digestive), by the time lockdown 2.0 (and now 3.0!) rolled around, I needed to break bad habits and use food to nourish and sustain me rather than give me fickle highs and crashing lows. Cue a digestive holiday with PurEarth giving me all the good stuff I needed – without the hunger pangs.
Before Christmas, I managed to carve out a few days to concentrate just on me (which, after no holidays all year and intense home schooling) seemed like a mighty miracle. Without pressure, I served both my mind and body with three days of gentle exercise (walking and Qigang Flow – my new found fitness love), cosying up by the fire with a book, watching excellent TV like The Queen's Gambit and My Octopus Teacher) and drinking my way to a more balanced state. Bliss.
What?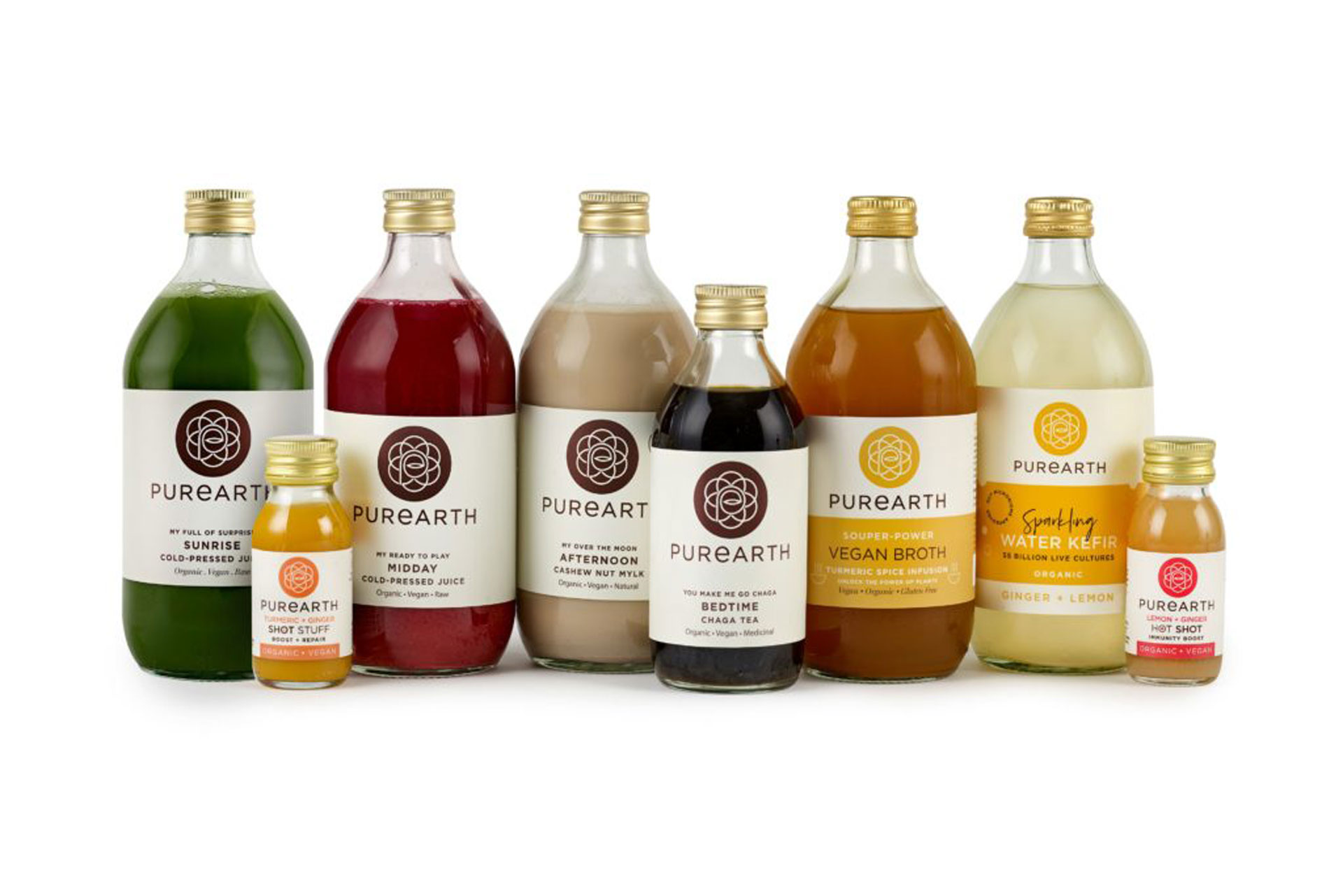 The Purearth Winter Warmer Juice Cleanse is a delivery of freshly made juices, broths, shots and nut mylks that arrives at your door (products last up to three days in the fridge) which follows a similar regime each day. Kick off early morning with a glass of charcoal water (infuses the water with minerals and purifies it). Then get your digestive juices flowing with a hot shot (add it to hot water to get your system firing on all cylinders). Your first tasty long juice (ideally sipped rather than downed) is green and packed full of toxin-busting ingredients. Come midday, or thereabouts, head to the fridge to retrieve your root vegetable based juice (think pumpkin, sweet potato or beetroot) – not only are the vegetables in season, they're warming and ideal for keeping you nourished in winter.
In the afternoon comes the big treat – a Chai spiced nut mylk that will give you a much-desired hint of warm spice and exoticism (drink warm or cold). It really is delicious. Then you've still got another shot (fiery ginger and turmeric to boost immunity), a vegan vegetable broth (probably the most unexciting bit of the cleanse in all honesty) and then before bed a Chaga (mushroom) tea (the taste of which definitely takes some getting used to but it's packed with antioxidants).
Added extras that come with the cleanse include Pukka teas, Epsom salts and a daily bottle of friendly bacteria-packed kefir water.
The Results
A day can do you the world of good, but give yourself three days and you'll start to wake with a spring in your step – clear of eye and slimmer of tummy. Keep close to home (that's a lot of liquid you're drinking), but it's not like we can go anywhere anyway. In fact, lockdown is the perfect setting to do a cleanse (if you can carve out a bit of space and time for yourselves). I genuinely wasn't hungry once although I craved more spicy chai. I felt more positive of attitude and had more energy too.
As we all know we are what we eat so a cleanse for the body is also a cleanse for the mind, giving you a chance to carry on better habits with a renewed sense of health (that is unless the travails of home-schooling push you to the biscuit barrel again – I'll keep you posted).
Purearth has 20% off January sale across its range of shots, kefirs, juices and packs – ends midnight on 17th January.
DISCOVER MORE:
Review: Winter Weekender at Cary Arms & Spa / Review: Church Road, Barnes