Diaries at the ready! NOPI's former Head Chef is opening his first solo venture in March…
Everyone who's ever been to NOPI raves about it for weeks afterwards – and for a long time that was largely down to Ramael Scully, the restaurant's former Head Chef. Any close colleague of Yotam Ottolenghi has our immediate seal of approval, so we can't wait for Ramael to open his first solo venture, a restaurant to be called 'Scully'.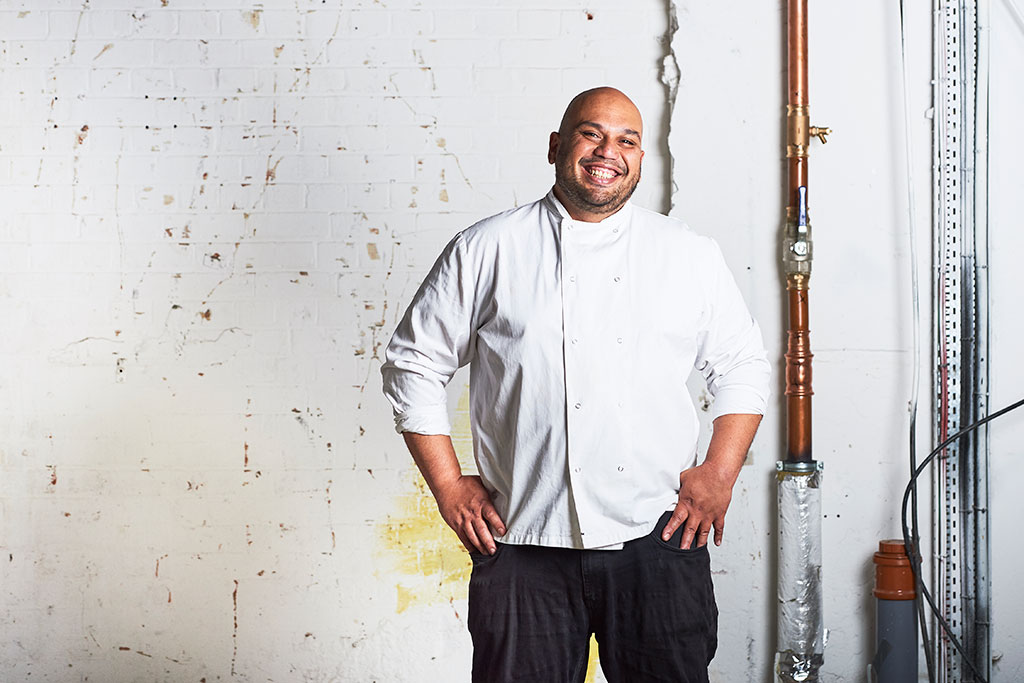 The restaurant will draw on Ramael's multilayered heritage and experience, from his childhood in Malaysia to his travels in the Middle East, and heavily influenced by his Chinese, Indian, Balinese and Irish descent. That's quite a mix! Scully's penchant for unusual, bold flavours and experimentation mean we can anticipate a unique blend of global ingredients, vibrant colours and exciting new dishes – all in the context of a relaxed and informal dining space to echo his laid-back personality.
Can't wait until then? Try one of these new restaurants
Ramael began working with the Ottolenghi team soon after moving to Britain in 2004 and was chosen to open NOPI in 2011 as Head Chef, remaining at the helm until recently. Cooking side by side with Ottolenghi and Sami Tamimi, the trio shared recipes, experiences and ideas, forming such a great friendship and respect for one another that the Ottolenghi family is one of the main backers of his new venture.
"Chef Scully has an insatiable appetite for bold flavours and irreverent blends of ingredients; his kitchen is an exciting and unexpected place to be and I am thrilled he will be continuing his journey by opening his own restaurant and having full creative reign over his own menu, creating unique and extraordinary dishes", says Yotam Ottolenghi.
While details of the restaurant's interiors are being kept hush-hush until closer to the opening, you can expect to find brightly coloured jars of pickles, syrups, shrubs, preserves and fermented fruit and vegetables dotted along the shelves – all of them made and prepped by Scully and his team who have a particular passion for the slow processes of preserving and pickling. We also know that there will be a centrally-placed open kitchen so you can watch the masters at work.
Why not try new Vegan restaurant by CHLOE. in the meantime?
And the menu? We can reveal a few exciting dishes to whet your appetite… How about grilled octopus with salt baked avocado and black garlic? Or crispy pork hock with brussels sprouts sambal, served with lime and beer mustard? We particularly like the sound of the puffed beef tendons, Kilpatrick and oyster mayo…
Where & When?
Scully will open on 1 March 2018, located at 4 St James's Market, St. James's, London SW1Y 4QU
Bookings will be taken for the restaurant and they will also accept walk-ins. Find out more and make a reservation at scullyrestaurant.com
For more food, drink, openings and recipes, check out our dedicated section here
---