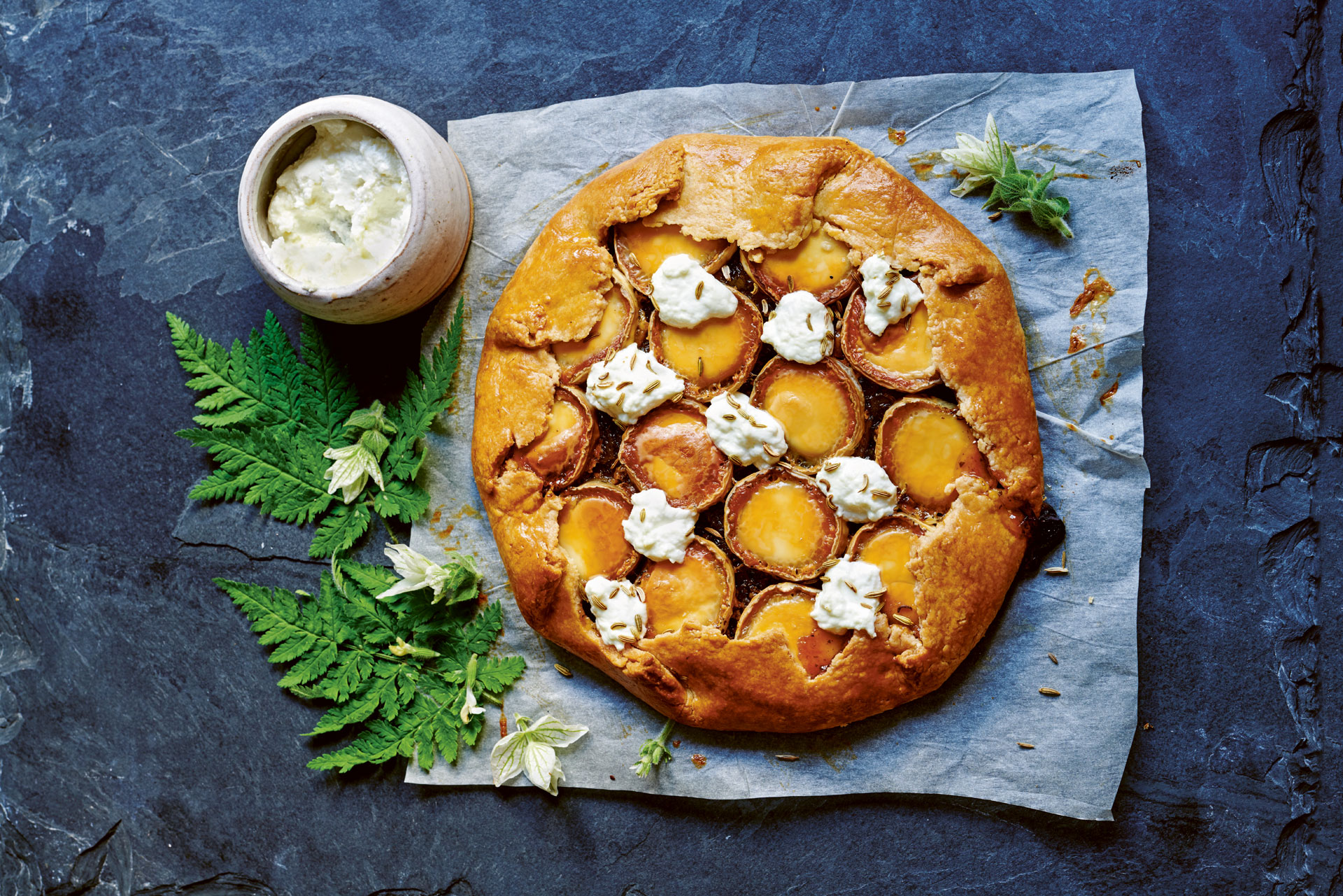 Recipe: Goats Cheese & Fennel Jam Galette
Picnic season isn't over just yet
Julie Jones has an alternative for your summer picnic quiche
Recipe: Goats Cheese & Fennel Jam Galette
Recipe development is quite a process. Sometimes recipes are worked out during hands-on cooking and tasting, sometimes I simply imagine how ingredients will work together. Some work, some don't, some evolve and make the grade, some will never be made again. When I first imagined a fennel jam, I knew it would be good, but I wasn't expecting it to be this good. My imagination had done me proud. This fennel jam proves to be the perfect accompaniment to goat's cheese. The quantities given for the jam will make double what is needed for this recipe, but that's a good thing, as I do believe you'll want to make this galette again pretty soon.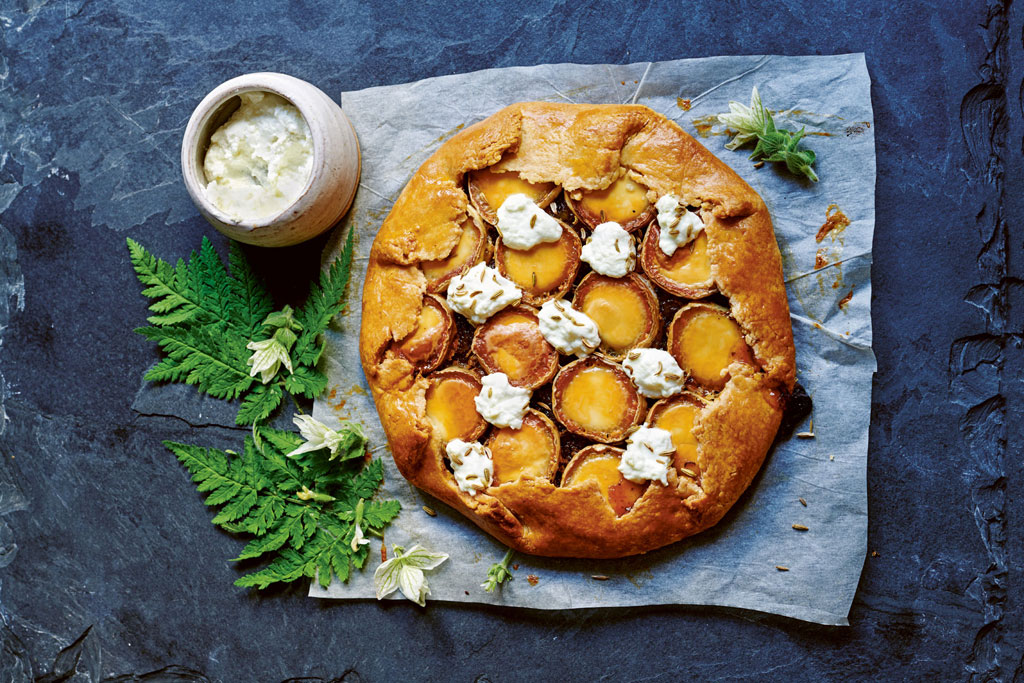 Serves 4-6
Ingredients
Salted Shortcrust pastry
Plain (all purpose) flour, for dusting
Egg wash
For the fennel jam
2 large fennel bulbs (500g), fronds trimmed and reserved, roots removed
250ml water
200g jam sugar
Juice of ½ lemon
1 teaspoon Maldon salt
Black pepper
½ teaspoon very finely chopped garlic
¼ teaspoon toasted fennel seeds
1 tablespoon finely chopped parsley
For the topping
200g Golden Cross goat's cheese log, or alternative
½ teaspoon fennel seeds
100g goat's curd, or alternative
Method
Roll out the salted shortcrust pastry between cling film to 3mm (⅛in), trying your best to keep it in a circular shape. Rest at room temperature between the cling film until needed.
Halve each fennel bulb, then finely slice across each half. Place in a saucepan with the water, jam sugar and lemon juice and bring to a simmer, allowing to gently bubble for 40 minutes, stirring occasionally. After this time, the sugary water will have reduced to a sticky glaze that coats the fennel slices.
Chop the reserved fronds and add to the jam along with the remaining seasonings. Allow to cool completely.
Remove the cling film from the pastry and transfer to a sheet of non-stick baking paper. Trim to neaten, or if preferred, leave as is for a more rustic finish, as pictured.
Spread half of the cooled jam over the pastry, covering all but a 3cm (1¼in) border. Slice the rinded goat's cheese log into 1cm (½in) thick rounds and place on top of the fennel jam. Sprinkle with salt, then fold up the uncovered pastry, creating an encasing border, then place in the fridge for at least 30 minutes.
Place a baking sheet into the oven and preheat the oven to 180ºC (350ºF), Gas Mark 4. Brush the pastry with the egg wash. Cover the cheese with kitchen foil and bake in the oven for 30 minutes. Remove the foil and bake for a further 15 minutes, by which time the pastry and the goat's cheese will be golden.
Remove from the oven, spoon dots of the soft goat's curd in and around the galette, sprinkle with the toasted fennel seeds and serve immediately. Sweet cicely fronds, if used sparingly, work beautifully with this galette due to its aniseed flavour.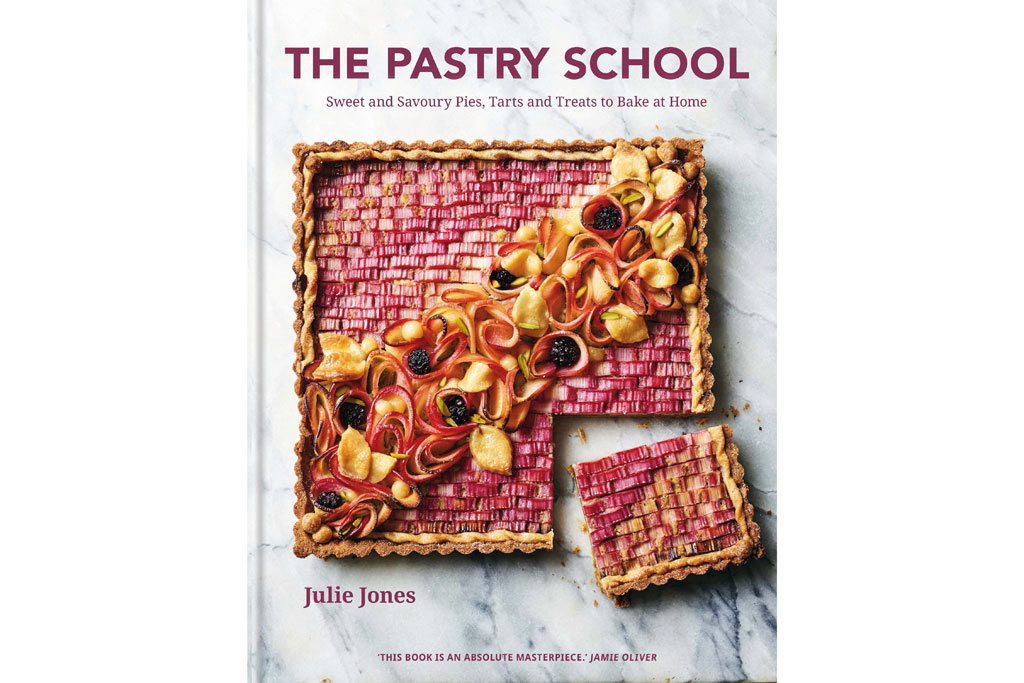 The Pastry School by Julie Jones (Kyle Books, £25)
MORE RECIPES:
3 Downton Abbey-inspired Tea Recipes / Deliciously Ella's Chocolate Chip Cookies / Spiced Chickpea Scotch Egg