Quinoa & Beetroot Burger Recipe
Looking for meat-free meals this National Vegetarian Week? Check out this recipe from one of London's best vegetarian restaurants, The Gate…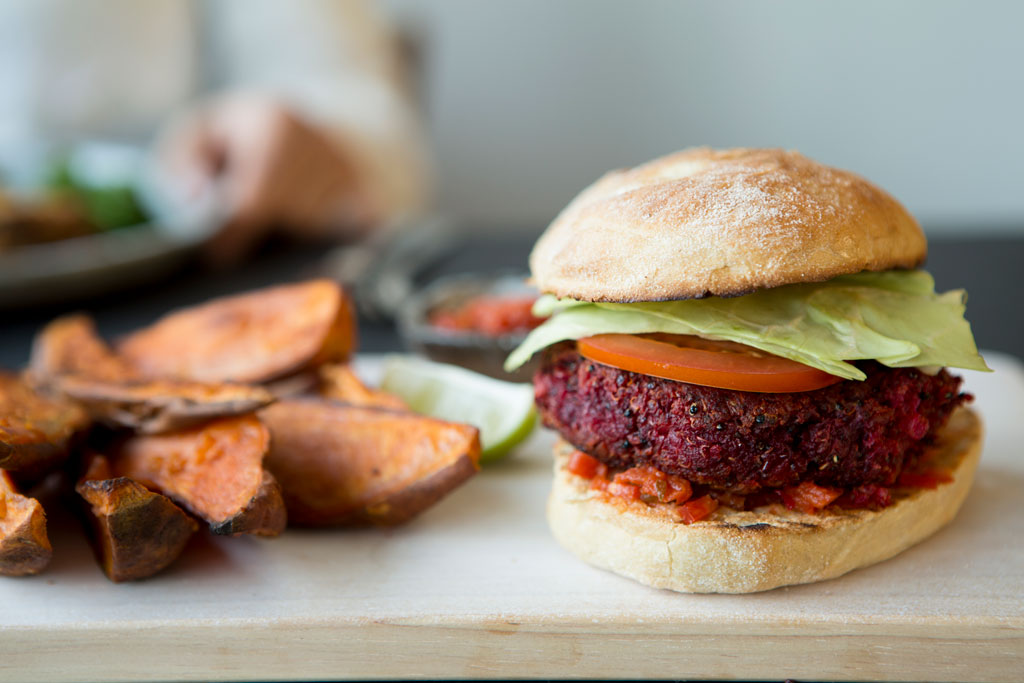 Makes 5 x 160g burgers
Ingredients
2 medium sized sweet potatoes
150g quinoa
200g cooked beetroot
15g salt
A pinch of black pepper
100g breadcrumbs
15ml vegetable oil
1 tbsp parsley, chopped
Method
In a medium sized pot, cover the quinoa with water and cook for about 15 minutes.
Peel and roast the sweet potatoes with a bit of oil in a pre-heated oven at 160c oven until they're cooked (approximately 20 minutes).
Mash the potatoes and reserve.
Grate the beetroot and squeeze out any liquid.
In a large bowl, mix together the potatoes, parsley, breadcrumbs, beetroot and quinoa. Season with salt and black pepper.
Leave the mix in the fridge for about 30 minutes.
Shape into burgers.
Fry each burger with a bit of oil over medium heat in a frying pan until golden and crispy on the outside.
---