Thomasina Miers, founder of Mexican restaurant chain Wahaca, shares her recipe for Californian cornbread and reveals her kitchen rules…
Recipe: 
Cornbread with Goat's Cheese & Honey Butter
A trip to California got me into cornbread. The corn was quite unlike English corn, so juicy and sweet. The Californians seemed to eat it with everything from rich meat braises to light salads and eggs for breakfast. This recipe was a total hit when we put it on the Wahaca menu, and was developed from a recipe in an old Chez Panisse cookbook. The smokiness and heat from the chillies balances the sweetness of the honey.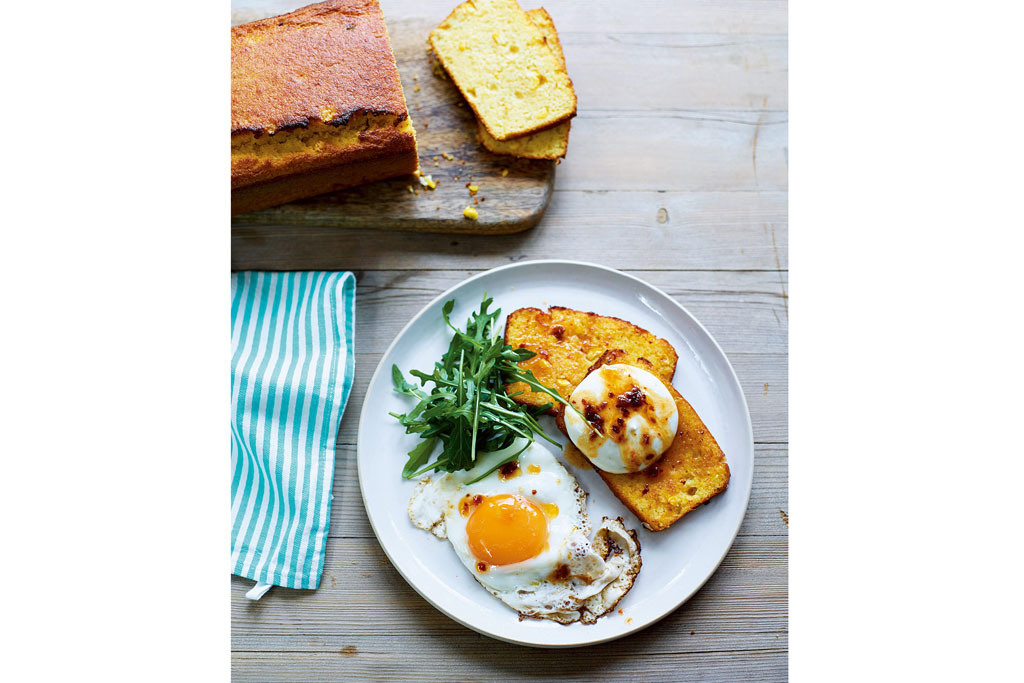 Ingredients
Serves 4
100ml whole milk

240ml buttermilk

3 eggs

165g sweetcorn kernels

100g plain flour

180g fine polenta

30g soft brown sugar

1 tsp fine salt

1 tbsp baking powder

80g butter

3 spring onions, halved and very finely sliced
Goat's Cheese
250g soft goat's cheese

75ml whole milk

25ml olive oil
Chipotle Honey Butter
125g butter

35g chipotle in adobo, very finely chopped

50g honey

Squeeze of lime juice
To Serve
Butter, to fry

4 eggs

Large handful of rocket, dressed with olive oil and lime juice
Method
Preheat oven to 180°C and butter a 900g loaf tin. Blend the milk, buttermilk, eggs and 100g of the sweetcorn. Put the flour, polenta, sugar, salt and baking powder into a large bowl and whisk to combine. Melt the butter and add to the dry ingredients, along with the egg mixture, spring onions and remaining sweetcorn. Mix together.

Pour the mixture into the tin and bake for 45 mins or until an inserted skewer comes out clean. Cool in the tin for 30 mins and then on a wire rack.

Blitz the goat's cheese, milk and olive oil in a blender and season with salt and pepper. It should be light and fluffy. For the chipotle honey butter, melt the butter, add the chipotle and honey and whisk until incorporated. Season with the lime juice and salt, to taste.

Cut the bread into slices the thickness of two £1 coins and fry in butter to warm through. Fry the eggs until crisp. Serve the bread with 1–2 heaped tbsp of the goats' cheese, a handful of dressed rocket, a fried egg and a generous drizzle of chipotle honey butter.
Recipe extracted from Home Cook by Thomasina Miers, £25 (Guardian Faber)
MORE RECIPES:
---