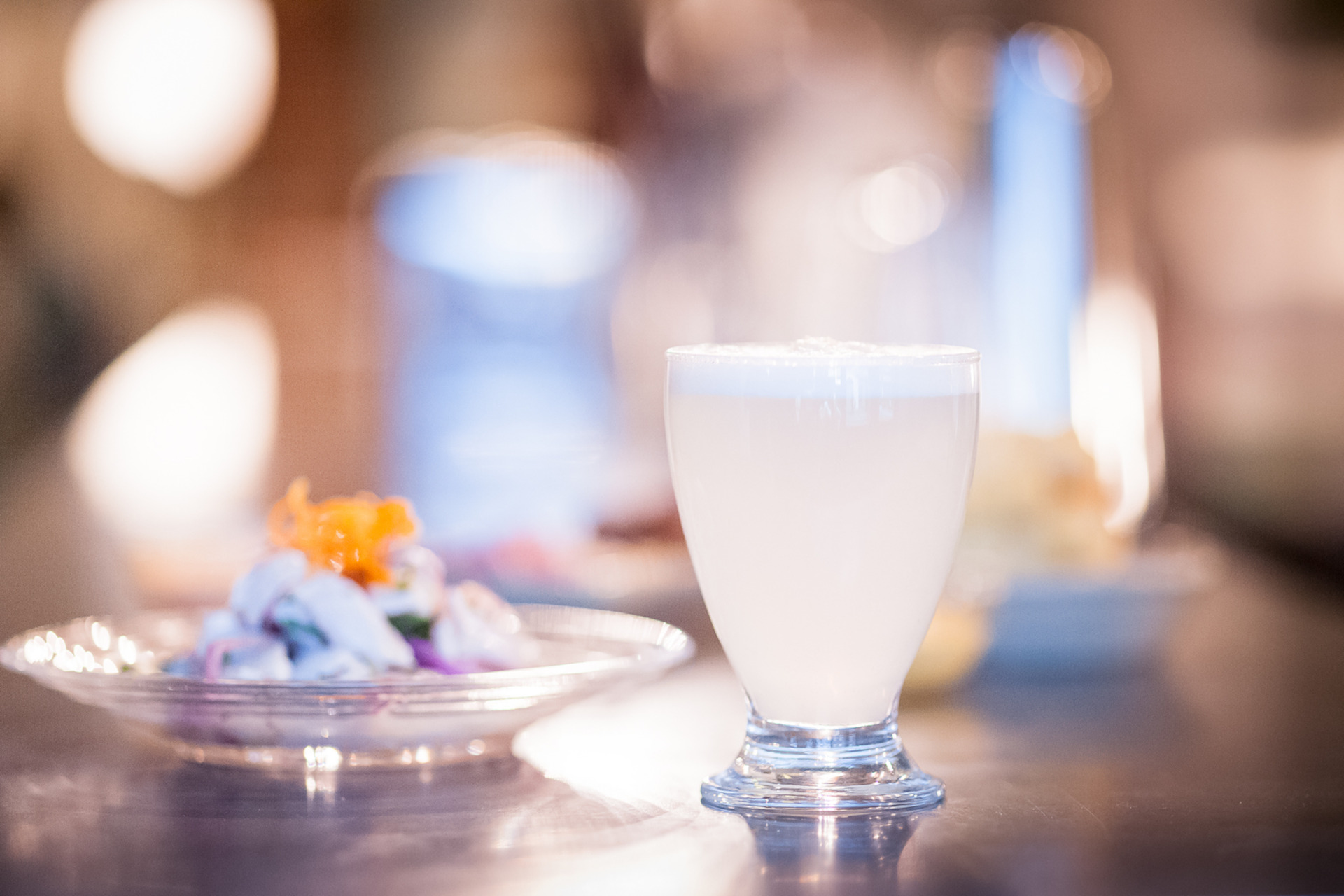 Recipe: Ceviche's Pisco Sour
---
Hailing from Lima, the pisco sour has been a popular cocktail since it first came about in the early 1900's by the American bartender Victor Vaughen Morris. Loved so much in fact, the 5 February marks National Pisco Sour day – as if we needed an excuse. To celebrate, here's the recipe from Soho's favourite Peruvian restaurant, Cerviche.
Recipe: Ceviche's Pisco Sour
Ingredients
50ml Pisco Acholado
1 egg white
3 drops of Angustura or Chuncho bitters
For the sour mix
30ml lime juice
20ml sugar syrup
Method
There are two ways to make this cocktail. You can either put all the ingredients into a blender with 3 ice cubes and blend ingredients and shake vigorously for at least 30 seconds.
Carefully hold the froth back with the lid of the shaker or blender and pour the liquid into a chilled glass; you will still end up with a drink with a good head of foam.
To serve, add 3 drops of bitters. Chuncho bitters is a Peruvian bitters made from Andean herbs – it's easy to get hold of, but Angostura bitters makes an excellent substitute.
See more Peruvian recipes in Ceviche: Peruvian Kitchen by Martin Morales
Featured image: Paul Winch-Furness 
READ MORE