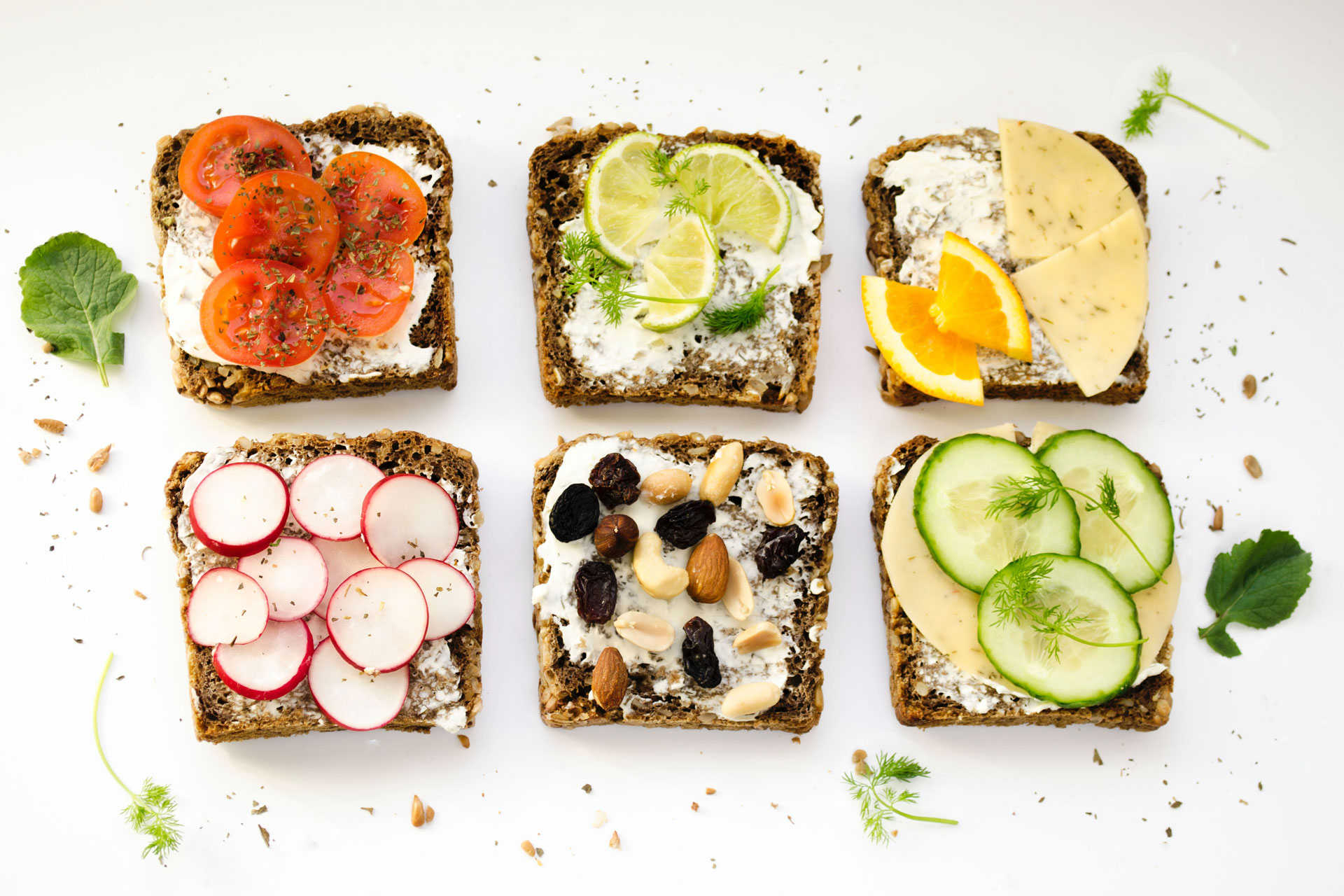 3 Nutritionist Approved Healthy Sandwich Recipes
This is the week to pull out this lunchtime favourite...
It's British Sandwich Week, so to celebrate this lunchtime classic, we asked Nutritionist Kim Pearson to give us three nutritious options. Whether you're enjoying a park picnic or (another) home lunch, these are the best healthy sandwich recipes to opt for… 
How To Structure A Healthy Sandwich
With the right choice of bread and filling, a sandwich can make for a complete and balanced meal. Most sandwiches are fairly heavy on the starchy carbohydrate front, so I recommend making open sandwiches with just one slice of bread as a base instead of the usual two.
Bread
A good quality bread is one of the most important considerations when constructing your sandwich as the quality of shop bought bread can vary wildly. Avoid your average sliced loaf and instead opt for a fresh whole grain rye or sourdough. Personally I love Cru8's Paleo Loaf as it's grain free, organic and made from nutrient dense ingredients. Or try making your own bread. Remember that bread freezes well, so cut your leftover loaf into slices and pop it in the freezer to use a slice at a time, easily defrosted in the toaster.
Balance
Constructed in the right way, a sandwich can make a balanced meal. I advise ensuring meals include a source of quality protein, healthy fats and vegetables / salad. My three filling options ensure all of these boxes are ticked so you can rest assured your lunchtime sarnie will see you through until dinner time.
Healthy Sandwich Recipes
Roast Chicken Caprese
Use torn pieces of leftover roast chicken (always choose organic) and combine in a bowl with chopped cherry tomatoes, rocket leaves, basil oil, salt and pepper. Drizzle olive oil over the bread before topping with your chicken mix. Serve with a dish of olives on the side.
Prawn, Crab and Asparagus
Steam three asparagus spears per serving. Once cooked, immerse in cold water immediately then drain and set aside. In a bowl combine cooked prawns and white crab meat. Chop your asparagus spears into one cm long pieces and add to your seafood. Add chopped fresh dill, a squeeze of lemon juice and a tablespoon of high quality mayonnaise. I like Hunter Gather Avocado Oil Mayonnaise. Season with sea salt and gently mix together with your spoon. Pile onto a slice of dense, dark rye.
Vegan Avocado and Feta
Use half a medium avocado per slice, mashed with the back of a fork. Or opt for Hole Mole guacamole for an easy, tasty alternative. Pile your avocado / guacamole onto your bread and top with sunblush tomatoes and VioLife vegan Greek Style cheese.
Serve your sandwich with a simple side salad. If in doubt, opt for spinach, watercress and rocket leaves dressed in olive oil and balsamic.
Main image: Ola Mishchenko on Unsplash