Chef-owner of The Walnut Tree in Abergavenny, Shaun Hill is one of our great British chefs. This dish allows Welsh-coast mussels to sing
This curried mussels dish can be used as a backdrop to some prime specimen like turbot or bass. Just grill the fish and lay it on top of the mouclade. It's rather fine just as it is though and an interesting change from moules marinières where the mussels are cooked in much the same way but without the spicing.
Mussels have a full and distinctive flavour that can stand up to most treatments and win. At Carriers restaurant in the seventies we used them often, sometimes poached then coated with soft garlic butter back in their shells – mussels cooked like snails – a plateful could be put in the oven to reheat when needed.
They are also tasty breadcrumbed and deep-fried with a dip, maybe just tartare or tomato sauce. Shame to lose the glorious mussel stock, though.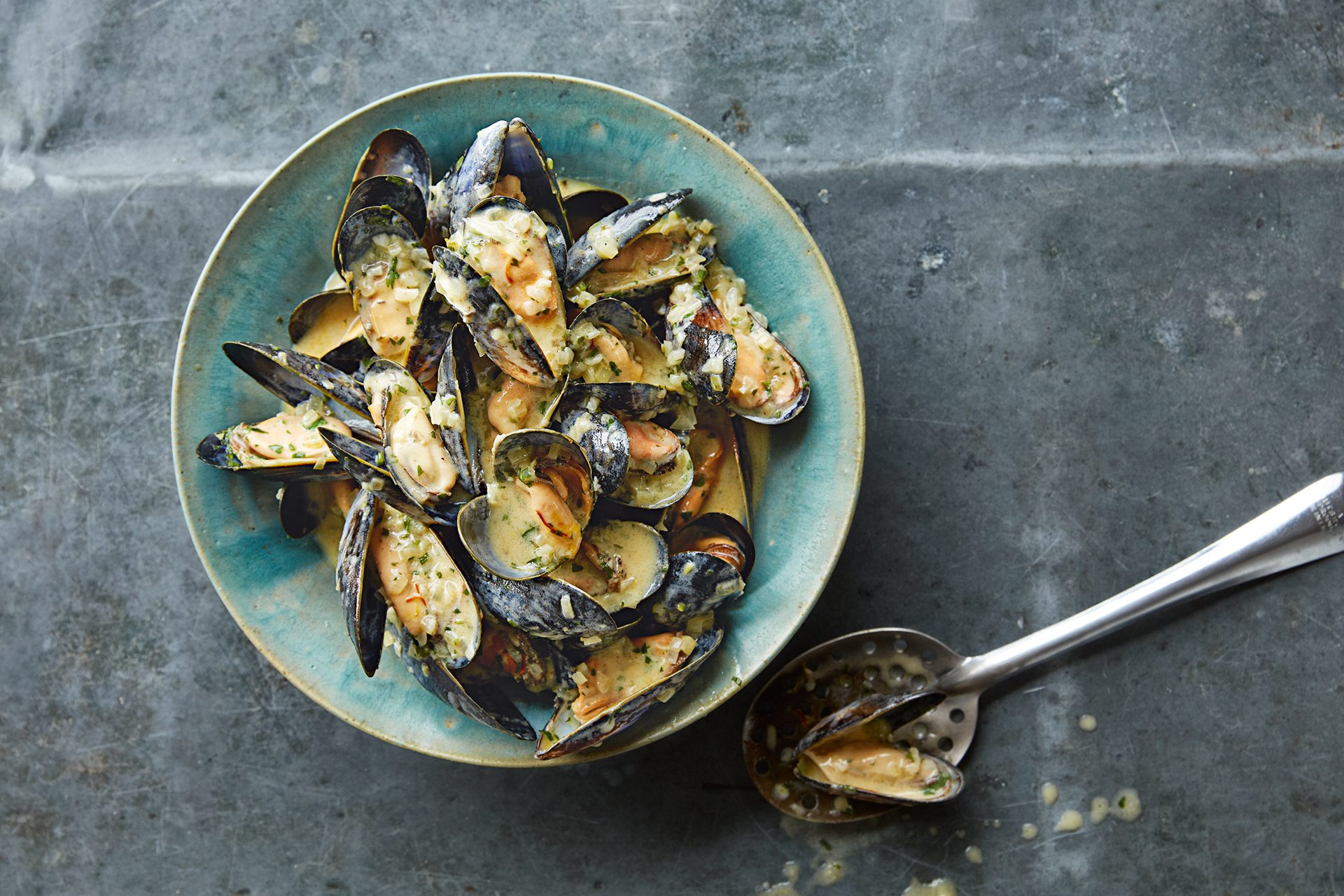 Serves six
West-Coast Mouclade Recipe
Ingredients
2kg mussels – preferably cleaned: discard any broken ones or those that refuse to close when tapped on the work surface
300ml of white wine
60g butter
100g shallots – chopped
1 garlic clove
2 teaspoons curry paste
Pinch of saffron threads
35g plain flour
200ml crème fraîche
1 teaspoon lemon juice
1 tablespoon chopped flat-leaf parsley
Salt and freshly ground black pepper
Method
Mussels that aren't rope grown can come with barnacles and mud attached, also long unappetising beards that need to be tugged out before cooking. Cleaned mussels will have a much shorter shelf life but involve a lot less effort.
Bring the mussels to the boil with the white wine in a covered saucepan.
In a separate pan, melt the butter and then fry the shallots and garlic. Add the curry paste and saffron, then stir in the flour.
Add the cooking liquor from the mussels one-third at a time, stirring to the boil.
Add the crème fraîche, lemon juice and parsley, then season with salt and pepper.
Mix in the mussels and serve.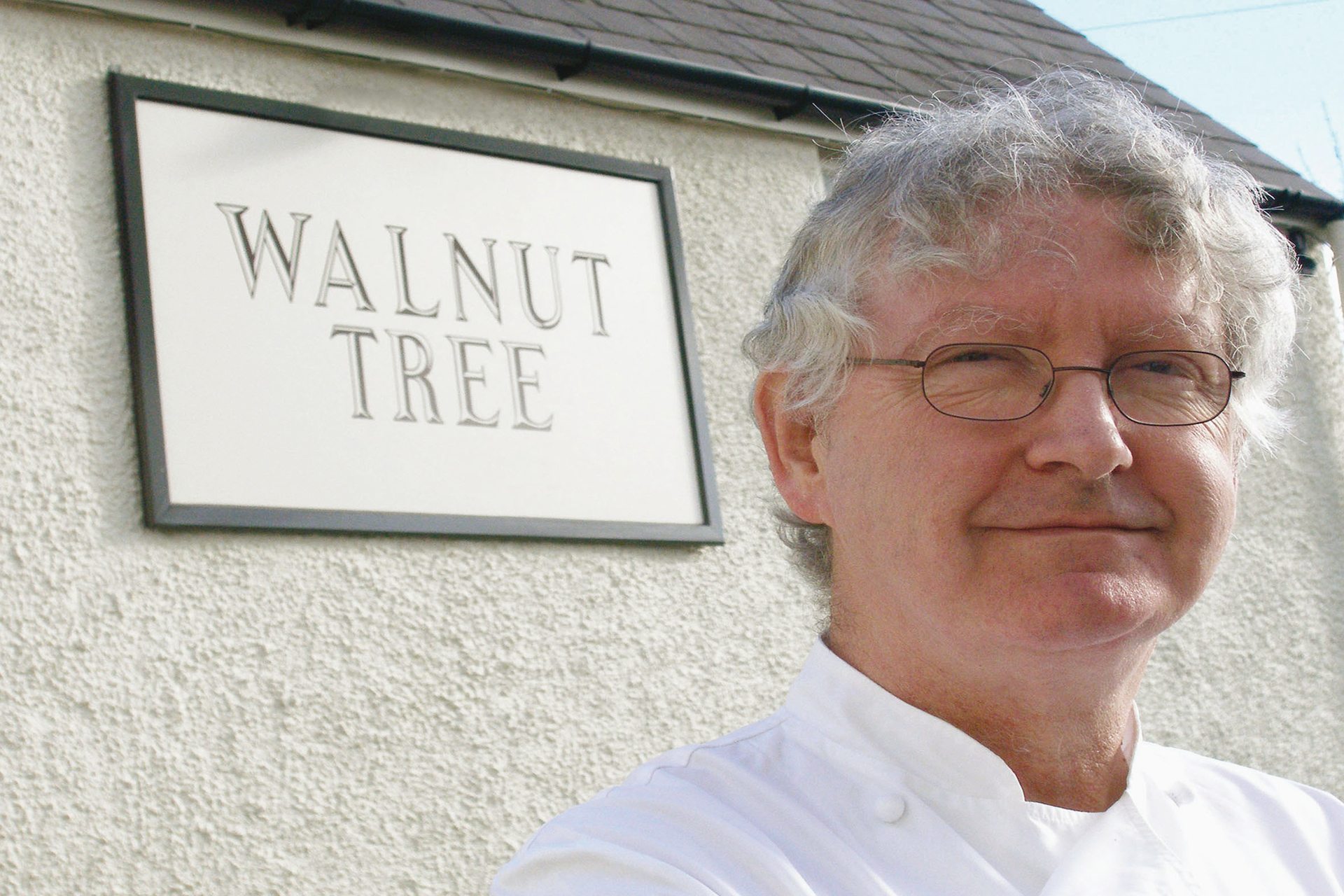 Recipe extracted from Salt is Essential by Shaun Hill, published by Kyle Books
---